Thirty Years After 'The Joshua Tree', U2 Were A Band Reborn On Stage
Twenty five million sales later, the album has become the enduringly relevant record that links the band's stellar past with their exciting future.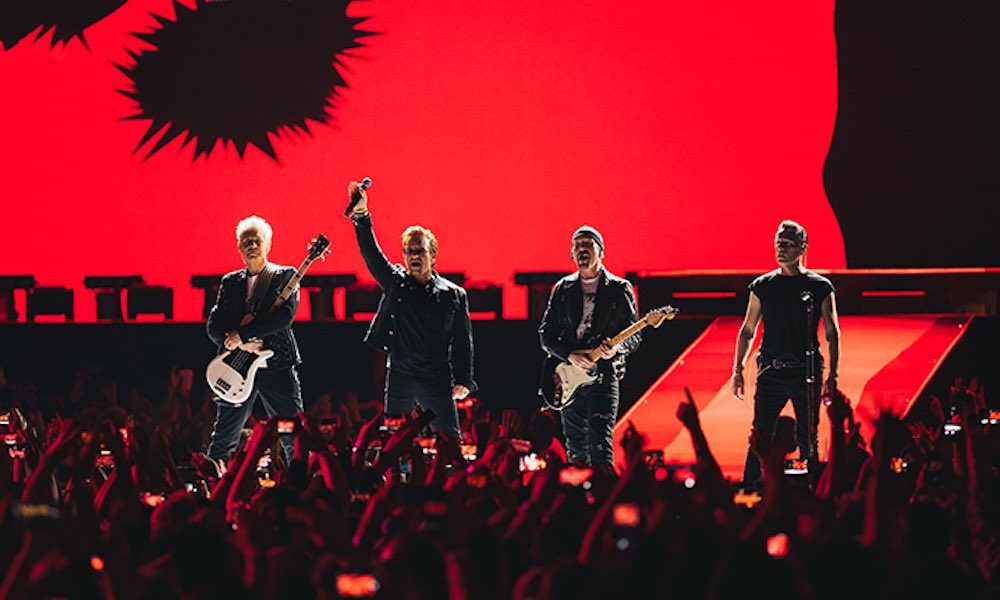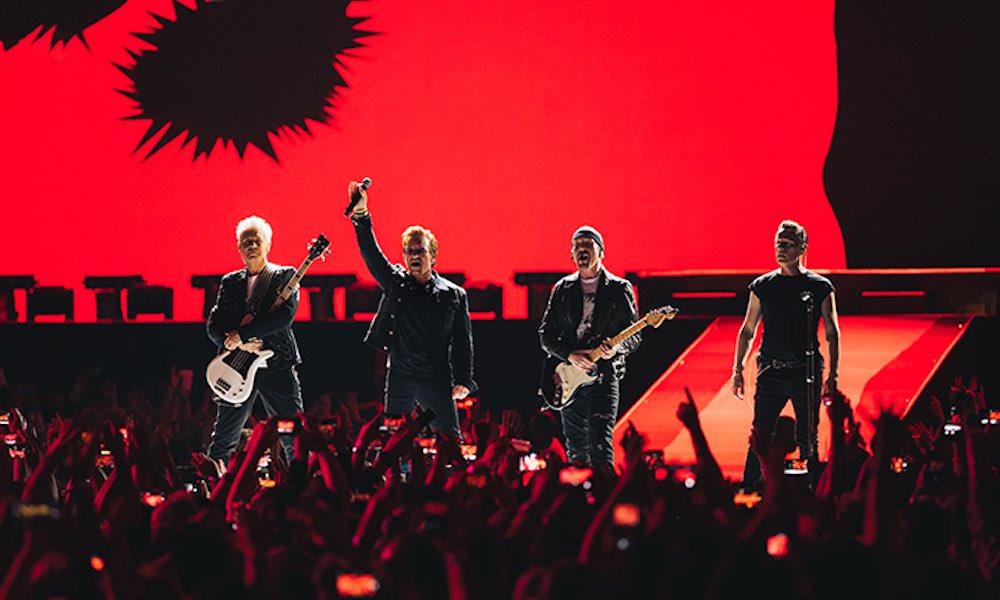 In 1987, The Joshua Tree was the album that confirmed U2 as an undeniable global force in rock music. It inspired Time magazine to call them "Rock's Hottest Ticket." Some 25 million sales later, it was the enduringly relevant record that links the band's stellar past with their exciting future.
In other hands, the album's 30th anniversary deluxe reissue, with multiple formats, remixes and myriad other delicacies, might have seemed first and foremost a marketing exercise. But to witness U2's remarkable Joshua Tree Tour 2017  was to understand how the album has been built afresh from its already exalted place in their history.
It played 49 stadium dates between May and October that year, in North America, Europe and Latin America. In the process, the tour not only delivered new validation to the U2 story, it proved their instincts were correct. So much so that U2 announced a new Joshua Tree tour for New Zealand, Australia, and Asia for late 2019.
U2 - Where The Streets Have No Name, pro-shot from Vancouver Joshua Tree Tour 2017
Those instincts told the band to shine a new stage spotlight on the album in an expansive new live setting. This was only two years after the world threw its arms around their equally spectacular iNNOCENCE + eXPERIENCE tour, inspired by the Songs Of Innocence album of 2014. U2 were continuing work on the Songs Of Experience album that complemented the earlier release. No one was expecting to see U2 on another major, continent-straddling tour any time soon. Nor indeed to see them mount a third major excursion with 2018's eXPERIENCE + iNNOCENCE tour.
But in the summer of 2016, the impending 30th anniversary of The Joshua Tree was coming into focus. The band thought again about an album inspired by the America they later described as a "broken promised land." The record had even had the working title The Two Americas. Modern-day events would soon demand that initial plans to commemorate its birthday with just two major shows should be dramatically upgraded.
Now, the backdrop was the (dis)United States of the bitterly rancorous 2016 presidential election. The opportunity to examine the album's themes in a 21st-century context were too pertinent to resist. U2's longtime creative confidant, photographer and filmmaker Anton Corbijn, set about gathering new images to enhance those of his undying 1987 album cover. The visually and musically breathtaking remounting opened on May 12, in front of 45,000 eager admirers in Vancouver.
The lavish deluxe reissue formats of the album emerged on June 2. In tandem, opening box office returns gave further confirmation of what was palpable at the concerts themselves. Audiences fully understood and admired what was no mere exercise in nostalgia. It was an apposite recasting of a landmark album, performed in full but bookended by countless other U2 classics.
In early June, Billboard reported that tour promoter Live Nation had logged grosses of $62 million. These were from the first ten shows, all sold out, on the opening four weeks of the tour. The total of tickets sold was just shy of 520,000. Two shows at Pasadena's Rose Bowl, 125 miles from the album's spiritual epicentre in Joshua Tree, California, accounted for 123,000.
Situated squarely mid-set in Vancouver, the album raced out of the traps like the miniature greatest hits disc it became. The band fired a triple salvo of anthems with "Where The Streets Have No Name," "I Still Haven't Found What I'm Looking For," and "With Or Without You." New fire was breathed into "Bullet The Blue Sky," "One Tree Hill," and, especially, "Red Hill Mining Town." Performed in Steve Lillywhite's new mix, that had the uplifting addition of an on-screen choir for further elegance.
Red Hill Mining Town (Steve Lillywhite 2017 Mix)
On either side, there were career songs everywhere, from "Sunday Bloody Sunday" to "One," well over two hours later. But perhaps the greatest testament to this inspired repurposing of The Joshua Tree lay in another decision. The band confidently closed early dates on the tour not with a hit, but a new song. The piece in question was "The Little Things That Give You Away," from the then-forthcoming Songs of Experience. U2 were giving further evidence that their history informs their ongoing adventures, and that The Joshua Tree had new roots.
Buy or stream the 30th anniversary super deluxe reissue of The Joshua Tree.