Best Iggy Pop Songs: 20 Tracks With An Insatiable Lust For Life
From proto-new wave to riotous alt.rock, the best Iggy Pop songs prove that the man born James Osterberg was no stooge.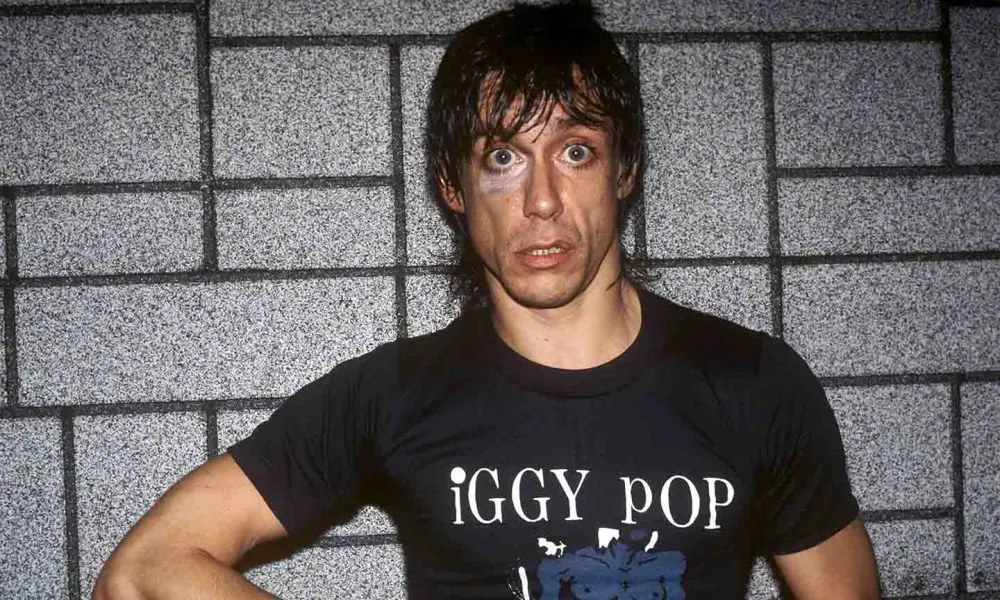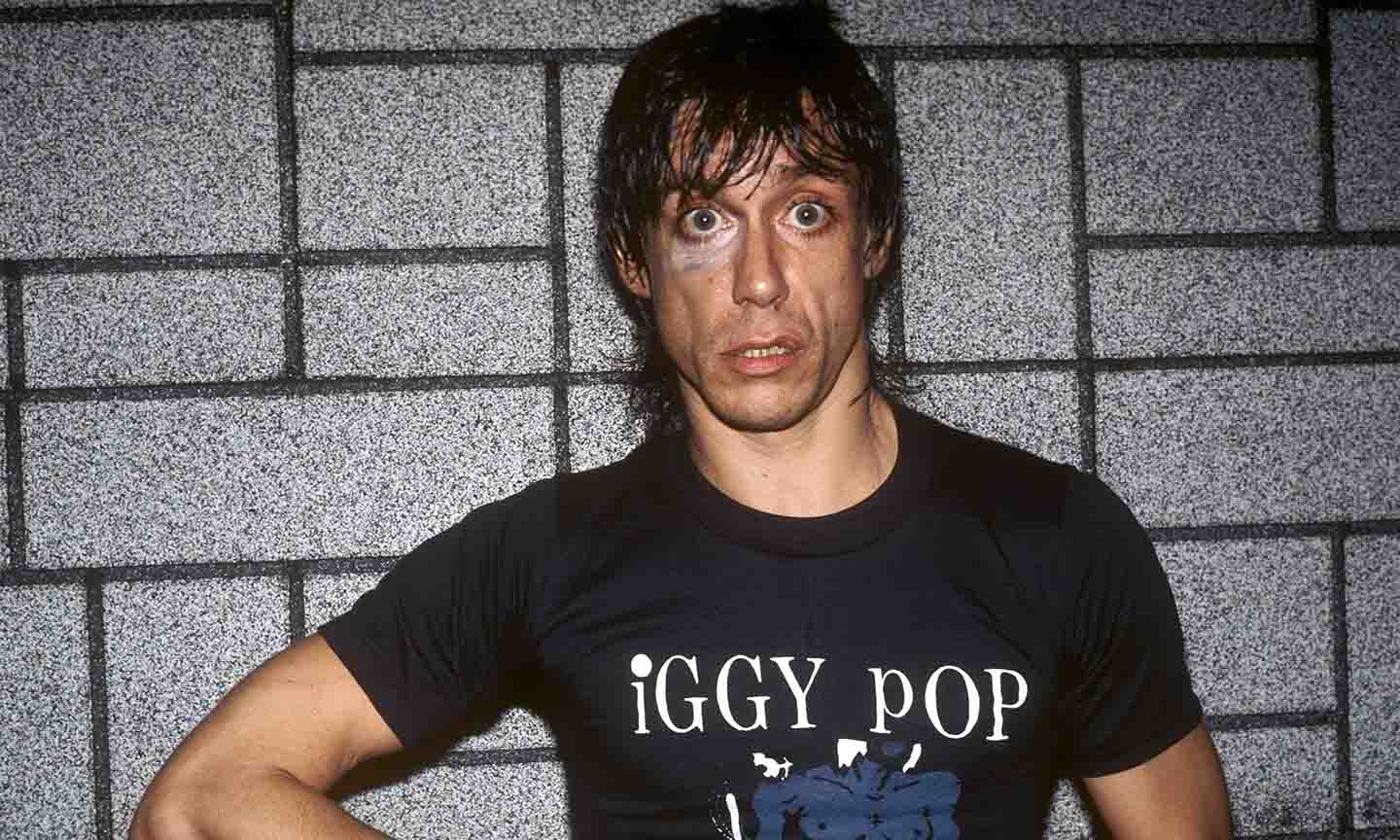 Few performers can compete with Iggy Pop when it comes to embodying the sheer wildness and unpredictability of rock'n'roll. Yet, while this extraordinary performer has courted infamy for his personal excesses and outrageous live shows, we should remember that his legend has primarily been enshrined because of five decades' worth of future-shaping records. Iggy's early releases with seminal Detroit outfit The Stooges earned him the epithet "The Godfather Of Punk," but since issuing his groundbreaking solo debut album, The Idiot, in 1977, the man born James Osterberg on April 21, 1947, has amassed a discography worth a million in prizes. Looking for a place to start? Here are the best Iggy Pop songs of all time.
Listen to the best Iggy Pop songs on Apple Music and Spotify.
20: Sonali
1999's somber Avenue B and 2009's New Orleans jazz-influenced Préliminaires albums revealed that there's a lot more to Iggy Pop than high-octane garage rock. For 2019's Free, he again succeeded in his intention to "wriggle out of the frame of rock instrumentation I'd gotten encased in over time." One of numerous Free tracks that leaned towards jazz, the gripping, synth-driven "Sonali" was an introspective, genre-defying treat that was accurately described as "a rushing, fluttering, quasi-waltz" by The New York Times.
Iggy Pop - SONALI (Officially Unofficial Video)
19: I Need More
Iggy retrospectives usually concentrate on the turbulent sessions for 1980's Soldier (during which a visiting David Bowie reportedly fought with producer James Williamson) rather than the music that went into the can. With hindsight, however, the album proffered a clutch of classics, including several songs Iggy co-wrote with bassist/ex-Sex Pistol Glen Matlock. Of these, "Ambition" and "Take Care Of Me" are strong contenders, though the Matlock/Pop peak surely remains "I Need More": a prowling, bicep-bearing rocker on which an animated Iggy thirsts for "More venom, more dynamite, more disaster!"
18: Real Wild Child
"Real Wild Child"'s title seemingly sums Iggy Pop up to a T, yet this legendary song – originally recorded by Johnny O'Keeffe in 1958 – was actually one of Australia's first fully-fledged rock'n'roll records. Its lyrics were reputedly inspired by a brawl at an Aussie wedding reception that ended up in a full-scale riot, so it seemed ideal fare for Iggy to put his anarchic stamp upon. The centerpiece of 1986's David Bowie-helmed Blah Blah Blah album, Pop's reliably faithful take, titled "Real Wild Child (Wild One)," also helped get his career back on track when it climbed to No.10 on the UK singles chart in January 1987.
Iggy Pop - Real Wild Child (Wild One)
17: Repo Man
The early-to-mid-80s weren't overly kind to Iggy Pop. A combination of hard luck and a series of soul-destroying business and personal problems found him at a low ebb in 1983, when rookie film director Alex Cox threw Iggy a lifeline, offering him the chance to write and perform the theme for his cult LA film Repo Man, starring Harry Dean Stanton and Emilio Estevez. Released in March 1984, the soundtrack also featured the cream of California's punk scene (Black Flag, Circle Jerks, Suicidal Tendencies), but Pop's crunching anthem – realized with help from ex-Sex Pistol Steve Jones and Blondie alumni – put their contributions to shame.
16: I'm Bored
Maybe because it arrived in the slipstream of the killer duo The Idiot and Lust For Life, Iggy's third solo album, 1979's New Values, is often pegged as an underachiever. In reality, though, it's a bona fide new wave classic, with an on-form Pop aided and abetted by decisive contributions from a hot band that included guitarist/producer James Williamson and versatile guitar/keyboard alumnus Scott Thurston. "Five Foot One" and the scorching title track are immediate stand-outs, but when it comes to ennui-stricken garage-rock anthems, the taut, nihilistic "I'm Bored" ("I'm bored, I'm the chairman of the bored!") is truly unassailable.
15: Loves Missing
The Washington Post's review of Free said that "Iggy haunts these new songs like a dignified spirit," suggesting that the album emerged as "an exposition on death, or transcendence, or both." However, while Free was atypically ruminative in design, the introspection was leavened by the compelling "Loves Missing," a strident, Pixies-esque rocker tempered by Pop's fatalistic lyric ("Love's absent, it's failing her once again, again") and Leron Thomas' otherworldly trumpet inflections.
14: Run Like A Villain
Iggy's contract with Arista Records ended after 1981's Party, but he made a timely relocation to Brooklyn at the same time Blondie guitarist Chris Stein was setting up his new Animal imprint. Though short-lived (it folded in 1984, after Stein was struck down with a serious skin disease), Animal released two cult-level classics, The Gun Club's Miami and Iggy's Zombie Birdhouse – both issued in 1982. Co-written with guitarist Rob Dupry and featuring Stein on bass and Blondie bandmate Clem Burke on drums, Zombie Birdhouse found Iggy re-engaging with the leftfield experiments of The Idiot and presenting a mouth-wateringly diverse collection of tracks. The skewed, Captain Beefheart-esque "Bulldozer" and the African-influenced "Street Crazies" are also excellent, but the adrenalized "Run Like A Villain" grabs the gold medal here.
Iggy Pop - Run Like A Villain
13: Cold Metal
Iggy's pop-oriented A&M debut, Blah Blah Blah, got him back on track commercially, but instead of sticking with the formula, he returned with 1988's hard rock/metal-inclined Instinct, helmed by wunderkind producer Bill Laswell (PiL, Afrika Bambaataa, Herbie Hancock) and featuring Steve Jones on lead guitar. Brash and abrasive, it included several blistering anthems ("High On You," "Easy Rider") and earned Pop a Grammy nomination for the album's stand-out cut, the irrepressible "Cold Metal."
12: Kill City
As the infamous Live Metallic KO album confirms, The Stooges literally split up in a hailstorm of violence early in 1974. Iggy, however, didn't hit rock bottom until the following year, when he spent time sequestered at a psychiatric facility on the UCLA campus in Los Angeles. Granted weekends off to try and get his career back on track, Pop reconnected with Stooges guitarist James Williamson, and Kill City – the album's worth of material the duo recorded at Jimmy Webb's home studio in 1975 – eventually received an official release in the wake of The Idiot's release. Though borne of precarious personal circumstances, Kill City remains a mandatory purchase for serious Iggy/Stooges fans, and its edgy title track – propelled by Williamson's driving riffage – is a stone classic.
11: Shades
The commercial success of 1986's David Bowie-helmed Blah Blah Blah was critical to the resurrection of Iggy's career, but it's an album that polarises opinion. Reviewers criticized its (then bang on-trend) reliance upon synthesizers and glossy production techniques, while Bowie biographer David Buckley has asserted that Iggy referred to it as "a Bowie album in all but name," even though his famous friend didn't sing or play any instruments. Bowie and Pop did, however, co-write Blah Blah Blah's most enduring song, "Shades": an affecting love song about Iggy receiving a pair of sunglasses from his girlfriend ("I'm not the kind of guy who dresses like a king/And a really fine pair of shades means everything"), which he performs with grace and serenity.
10: Candy
Iggy's only US solo Top 30 hit, 1990's "Candy" remains one of his most successful collaborations. A high-quality pop song with a soaring chorus, this intensely personal paean to his teenage girlfriend Betsy inspired one of Pop's most impassioned vocals, but it was further elevated by The B-52s' Kate Pierson, who articulated Betsy's side of the story to perfection. "I wanted a girl who would sing with a small-town voice," Pop told Pittsburgh Post-Gazette of their duet, "and Kate has a little twang in her voice that sounds slightly rural and naïve." It proved an inspired choice. The contrast between his rich baritone and Pierson's feisty retro cool works beautifully, ensuring that "Candy" still sounds transcendent today.
9: Sunday
A critical and commercial success, Iggy's 17th studio album, 2016's Post Pop Depression, was one of that year's most celebrated releases. Produced and co-written by Queens Of The Stone Age main man Josh Homme, with contributions from fellow QOTSA member Dean Fertita and Arctic Monkeys drummer Matt Helders, the album became Pop's first US Top 20 success, as well as a Top 5 entry in the UK. Also later spawning director Andreas Neumann's excellent American Valhalla documentary, Post Pop Depression was stuffed wall-to-wall with rich, satisfying tracks imbued with cinematic flavors and hints of Iggy's Berlin-era work with David Bowie. One of its very best songs, "Sunday" was a compelling mid-paced rocker built upon Helders' tom-heavy drumming and Homme's insistent riffs, and it culminated in an unexpected, yet glorious orchestral coda that still dazzles.
8: Mass Production
The Idiot's oppressive, closing track, "Mass Production" was inspired by the smokestacks and factories of Iggy Pop's native Michigan, an industrial landscape that fascinated the singer during his formative years. The song's dystopian lyric ("Though I try to die/You put me back on the line/Oh damn it to hell") was perfectly matched by its backing track, a looming drone built upon a tape loop of industrial noise supplied by bassist Laurent Thibault which churned on remorselessly for eight minutes. Arguably the sound of post-punk being birthed, "Mass Production" has been cited as an influence by seminal acts such as Joy Division, Depeche Mode, and Nine Inch Nails, and it still sounds futuristic.
7: Tonight
Lust For Life's show-stopping widescreen ballad was co-written with David Bowie, who later recorded his own version of the song as a duet with Tina Turner and made it the title track of his 1984 album. Iggy later famously paid tribute to Bowie by performing "Tonight" at Carnegie Hall's House Benefit in 2016, presaging his performance by saying, "It's a wonderful, elegant song with a deceptively simple lyric, and I think it's the right lyric for right now and for tonight."
6: Wild America
It sold less than its predecessor (1990's Brick By Brick), but 1993's American Caesar was a more consistent record – and certainly Iggy Pop's most compelling album of the 90s. Primarily recorded in New Orleans with Daniel Lanois acolyte Malcolm Burn at the controls, the album featured a series of supercharged, politically-aware anthems ("Hate," "Mixin' The Colours"), plus a spirited cover of The Kingsmen's garage-rock classic, "Louie Louie," but its stand-out track was "Wild America": a scything rocker that vividly chronicled a hedonistic night out ("Now I'm in a black car with my Mexicana/She's got methedrine, but I want marijuana") with help from Henry Rollins on backing vocals.
5: China Girl
With its instantly recognizable motif, The Idiot's "China Girl" quickly established itself as a keeper. Co-written with David Bowie, the song was inspired by Pop's infatuation with his Vietnamese girlfriend Kuelan Nguyen, though its surreal and sometimes ominous lyric ("I'd stumble into town/Just like a sacred cow/Visions of Swastikas in my head/And plans for everyone") imbued it with a frisson of danger. Bowie's excellent, Nile Rodgers-helmed recording of the track (from 1983's Let's Dance) later became a transatlantic Top 10 smash, though Iggy's darker original version arguably remains the definitive cut.
4: American Valhalla
Iggy's phenomenal 17th album, Post Pop Depression, would represent a landmark in any great artist's career, and several of its tracks (not least "Break Into Your Heart" and "Gardenia") deserve honorable mentions, though they don't make the cut here. The album's hypnotic title track, however, is an absolute must-hear. It sprang from a conversation between Josh Homme and Pop about how the Norse version of heaven (Valhalla) is the best "paradise" compared to the afterlives of other cultures. Homme later told Mojo how that led to Pop writing "American Valhalla"'s remarkable, self-referential lyric: "Here's an icon coming to the later stages of his life, the creator of punk rock, who's survived, and displayed a willingness to be himself in the face of great odds, in a band that was hated but spawned all the good bands. Those lyrics: "Lonely, lonely deeds that no one sees/I've nothing but my name…" He's facing mortality and sensing none of the stuff matters. To be part of that statement felt so wonderful."
Iggy Pop - American Valhalla | #PostPopDepression
3: The Passenger
Composed by Iggy and guitarist Ricky Gardiner, Lust For Life highlight "The Passenger" is instantly recognizable thanks to its taut, clipped guitar riffs, loping beat, and vivid lyric pertaining to Iggy's frequent nocturnal rides in David Bowie's car around both Europe and North America during the mid-70s. A staple of all self-respecting indie/alt.rock discos for the past four decades, this enduring rocker has been covered and/or performed live by stellar artists ranging from Siouxsie & The Banshees to R.E.M., and it's also been used in adverts by firms as disparate as Germany's T-Mobile and Japanese car manufacturers Toyota. The latter's deployment of the song in a 1998 TV commercial granted Iggy a belated UK Top 30 hit.
2: Nightclubbing
Minimalist, electronic, and experimental, Iggy Pop's superb solo debut album, The Idiot, was a significant departure from The Stooges' nihilistic proto-punk. Produced by David Bowie, the album was primarily recorded at France's famous Château d'Hérouville, but its most influential cut, "Nightclubbing," evoked the atmosphere and ambience of the more sleazy nocturnal hotspots in Berlin, where Bowie and Pop had relocated. Built upon a loping beat generated by a Roland drum machine and featuring one of Iggy's most otherworldly vocals, the song's ghostly vibe has frequently been imitated but never bettered, though Grace Jones and The Human League later recorded their own acclaimed cover versions.
1: Lust For Life
Unlikely as it may sound, the tempestuous "Lust For Life" stemmed from David Bowie's attempted to imitate the Armed Forces Network call signal on a ukulele. In Berlin during the late 70s, the AFN "was one of the few things that was in English on the telly," Bowie later recalled, "and it had this great pulsating riff at the beginning of the news." During the Lust For Life sessions at Berlin's Hansa Tonstudio, Hunt Sales reinforced this same beat with the thunderous drum tattoo that launched Iggy Pop's magnificent signature hit. Bassist Tony Sales and guitarist Carlos Alomar then worked up the song's relentless, Motown-esque riffs, while Pop improvised the now-famous lyric, throwing in references to the character Johnny Yen from William Burroughs' 1962 novel, The Ticket That Exploded. Lauded since its release, "Lust For Life" later gained a whole new audience during the 90s, when it was used during the introduction to the box office smash Trainspotting. It's now widely accepted as one of the most riotous anthems known to rock.
Iggy Pop's seminal The Idiot and Lust For Life albums were reissued as part of the 7CD box set The Bowie Years.