'The Idiot': How Iggy Pop And David Bowie Invented Post-Punk
Iggy Pop's debut album, 'The Idiot,' resurrected the former Stooge's career, and influenced generations of musicians that followed.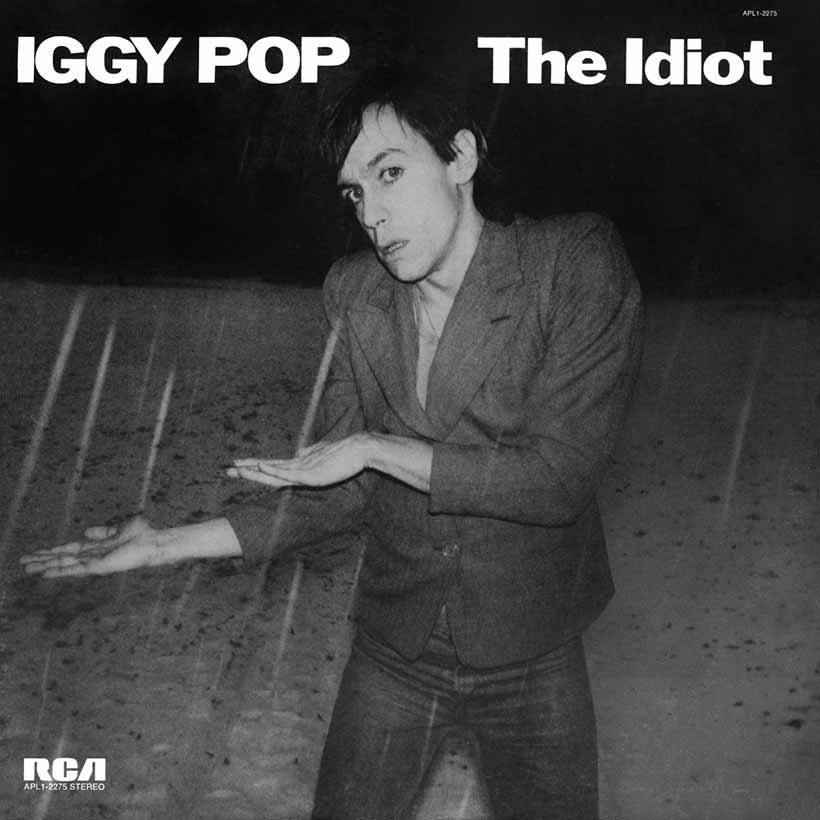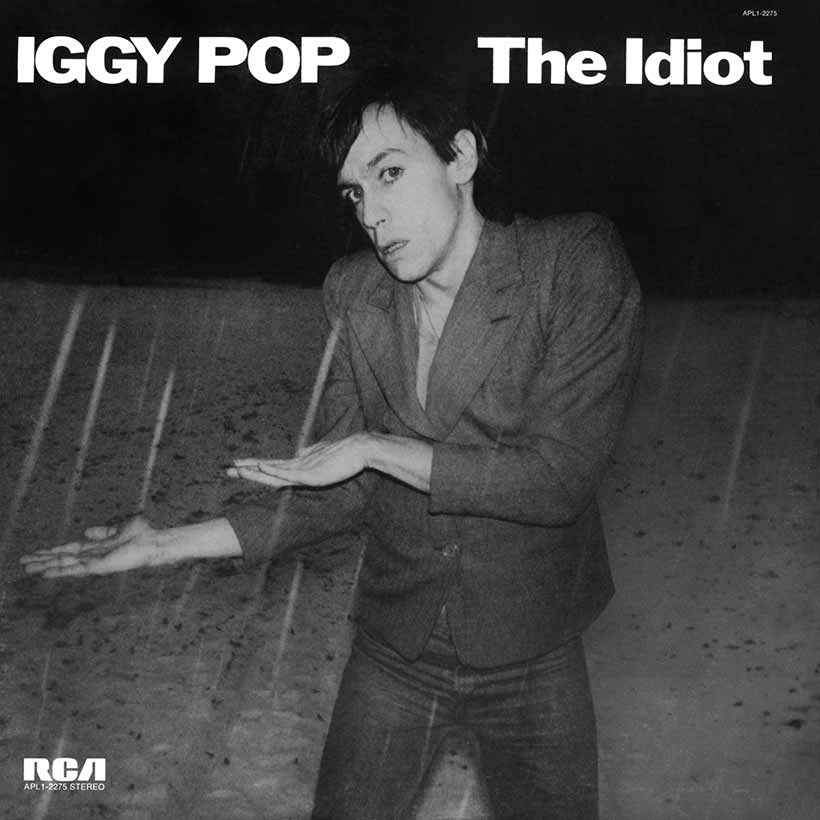 Iggy Pop's debut solo album, The Idiot, marked a radical departure from the incendiary, guitar-based proto-punk of his former band, The Stooges. First released on March 18, 1977, it was written and recorded in collaboration with David Bowie, and its electronic veneer and melancholic atmosphere had much in common with Low, "Heroes" and Lodger, the three Bowie albums widely referred to as his "Berlin Trilogy."
Listen to The Idiot on Apple Music and Spotify.
An artistic rebirth
It's been widely documented that Bowie played a vital role in Pop's artistic rebirth, not just through shaping The Idiot, but also in helping him get his life back on track during the mid-70s. Indeed, when The Stooges split in disarray after 1973's Raw Power, Iggy struggled with personal issues, even spending time in a Californian mental institution. Bowie, though, stuck by his friend, later taking Pop along as his companion on his extensive Isolar – 1976 Tour, in support of the Station To Station album.
Following the tour, in July 1976, Bowie and Pop holed up in Château d'Hérouville, the same French location where Bowie recorded his covers album, Pin Ups, in 1973 and would soon record much of Low. Bowie and Pop then set about putting together many of the songs which would feature on The Idiot. The sessions were loose and ad hoc in design, and the two musicians were augmented by bassist Laurent Thibault and drummer Michel Santangeli, who added to rough tracks already taped by Bowie.
During these initial sessions, Thibault supplied Bowie and Pop with a tape loop of industrial noise, which laid the foundation for The Idiot's remarkable closing track, "Mass Production." According to Paul Trynka's Iggy Pop biography, Open Up And Bleed, Bowie was "like a child transfixed by a train set" when he heard the tape, which was spliced together in sections and went on to supply the ominous, droning backdrop for the song. Its oppressive atmosphere was perfectly matched by Pop's numbed-out lyric, which was inspired by his memories of watching a machine press at Ford Motors' River Rouge Plant in Dearborn, Michigan.
Pop later recalled conversations with Bowie "about how much I admired the beauty of the American industrial culture that was rotting away where I grew up," according to Joe Ambrose in Gimme Danger: The Story Of Iggy Pop. "Like the beautiful smokestacks and factories… whole cities devoted to factories!"
"I can't put out a song like that"
During the Château sessions, Bowie and Pop worked up two future classics, "China Girl" and "Nightclubbing." The former reflected upon Pop's relationship with his Asian girlfriend Keulan Nguyen, and Bowie would later re-record it for his multi-platinum 1983 album, Let's Dance.
"There's a beautiful obligata, romantic melody at the end… it's echoed by those sort of gypsy guitars, if you will," Pop said in a 2019 interview with Sirius XM. "And that [melody] David wrote. I thought it was really lovely."
"Nightclubbing," meanwhile, sprang from an incident during downtime at the Château after The Idiot's initial sessions wound down. Reputedly inspired by some cheap Halloween masks and an old-time melody Bowie began playing on the studio piano, the tune inspired Pop to write a lyric "mostly based on my experiences tagging along to the discos of Europe" with Bowie, in little more than 20 minutes.
The memorable, loping beat for this haunting song – which has since been covered by Grace Jones and The Human League, as well as featuring in the Trainspotting soundtrack – came to fruition out of necessity, simply because there was no one around to play drums that day.
"The only thing left to augment it in the room was a little Roland drum machine," Pop said in 2019. "[Bowie] said, 'I can't put out a song with something like that as a drum track,' so I said, 'No, but I can,' and he got that. So we did it with that and that beat is sampled in a lot of very successful hip-hop records now."
"Our suspicions were true: the man is a genius"
Additional sessions for The Idiot moved onto Munich's Musicland Studios and to Berlin's Hansa Studio 1, where excellent tracks such as the Neu!-esque "Funtime," the pulsing electro-pop of "Sister Midnight" and Pop's hypnotic paean to The Stooges, "Dum Dum Boys," were finished off with overdubs from Bowie's regular rhythm section of Carlos Alomar, Dennis Davis, and George Murray. Producer Tony Visconti then achieved a final mix at Hansa and the album was issued with a cover photograph of Iggy, inspired by German painter Erich Heckel's Roquairol.
The Idiot effectively resurrected Iggy Pop's career. It peaked inside the Top 75 of the Billboard 200 in the US and even snuck into the UK Top 30, giving Pop the momentum to follow through with the abrasive, guitar-streaked Lust For Life later in 1977.
The album's reputation has since grown exponentially. Though it was greeted by relatively modest reviews in 1977, Pop biographer Paul Trynka has asserted that The Idiot "prefigured the soul of post-punk," and the record's futuristic soundscapes are still being absorbed by popular culture today. The album has since been cited as a touchstone by influential artists ranging from Depeche Mode and R.E.M. to Joy Division and Nine Inch Nails, though Siouxsie Sioux perhaps put it best when she said The Idiot provided a "re-affirmation that our suspicions were true: the man is a genius."