Paul Williams, The Temptations' Unsung Hero
Paul remained a lesser-known name than either David Ruffin or Eddie Kendricks, despite his great vocal presence and pivotal role in the rise of the classic five-piece line-up.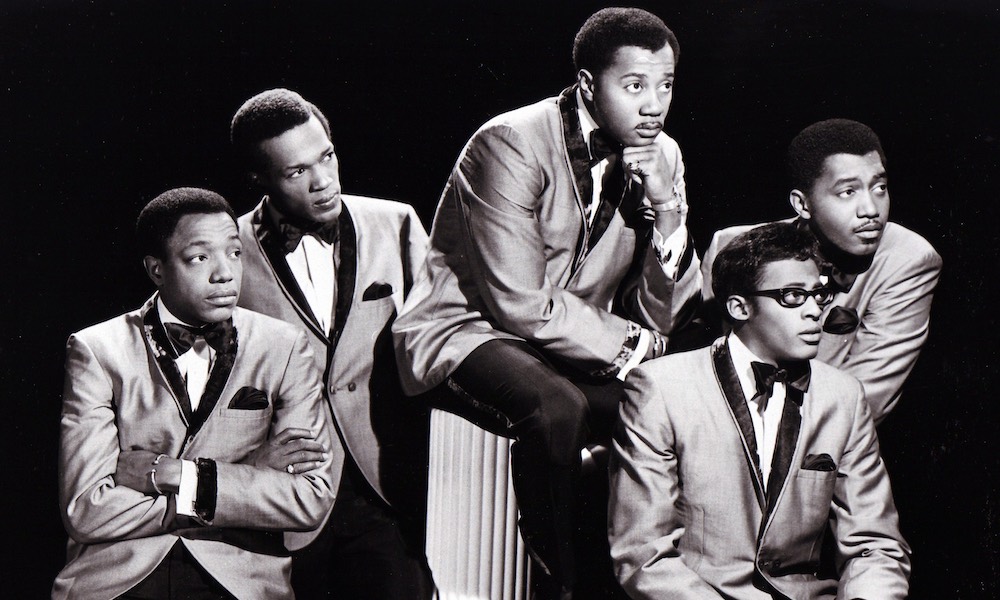 In many ways, Paul Williams was the Temptations' unsung hero. He and Eddie Kendricks were their original lead singers, but when the Motown group broke worldwide and became soul heroes with "My Girl" in 1964, it was David Ruffin's voice that rang out.
Paul would remain a lesser-known name than either Ruffin or Kendricks, despite his great vocal presence and pivotal role in the rise of the classic five-piece line-up, alongside Melvin Franklin and the sole survivor in the modern-day Temptations, Otis (no relation) Williams. But Paul's key place in the group is well represented by actor James Harkness in the widely acclaimed Broadway production Ain't Too Proud: The Life and Times of The Temptations. James T. Lane played his part in the US touring production, and Kyle Cox when the show opened in London in 2023.
Williams was not a Detroit native. He was born on July 2, 1939 in Birmingham, Alabama, where he knew Kendricks from elementary school days, going on to form the Cavaliers with friend Kel Osbourne. They became the Primes, moving to Cleveland in search of work and then, as fate decreed, Detroit.
The Primes didn't make it, and Osbourne went home, but after more personnel changes and an effective merger with the Distants (featuring Otis Williams, Franklin and others), they became the Temptations and signed to the young Motown label in 1961. When they released the spirited "Oh Mother Of Mine," their first single on the Miracle subsidiary in July that year, Paul Williams shared lead vocal duties with Kendricks.
I Want A Love I Can See (2002 "My Girl : Best Of The Temptations" Mix)
Indeed, Paul would be prominent on many early Tempts sides, including the terrific, doo-wop-flavoured follow-up 45 "Check Yourself" late in 1961 and, a year later, "Slow Down Heart," their first track produced by Smokey Robinson, who also wrote it. The Temptations had made their R&B chart debut earlier in 1962 with the Top 30 entry "Dream Come True." Listen too for Paul Williams' confident lead on the group's first Robinson-composed A-side, 1963's "I Want A Love I Can See."
Once Ruffin arrived to replace "Al" Bryant in the line-up in 1964, Williams would often play third fiddle, so to speak, behind him and Kendricks, who shared the (fully deserved) acclaim for many of the classics of the line-up's vintage years. His starring roles were often on album tracks or B-sides, but they're all fine performances, and he was also crucial to the group's visuals, in choreographing many of their slick dance moves.
Try, for example, his lead on a lesser-heard but vital Tempts cut from 1965, "Don't Look Back," which was the B-side of "My Baby" but charted Top 20 R&B in its own right. The song went on to be covered by everyone from Bobby Womack to Peter Tosh and Mick Jagger, on a duet single.
What was hidden from public view was that Williams suffered from sickle-cell anaemia. He turned to alcohol as a way of dealing with the group's relentless touring and recording schedule, and later in the 1960s also had serious financial problems. In 1971, with the Tempts apparently at the peak of their powers and producing one classic single after another, Williams' health and unreliability eventually led him to leave on medical advice, after a doctor discovered a spot on his liver.
He remained in their close circle, especially as choreographer, and started to record solo material in early 1973. On August 17, that year, he was found dead in a Detroit alley, a gun close by the body. Williams' death was ruled a suicide, although certain circumstances led some to suspect foul play. Either way, the title of one of his last recordings, "Feel Like Givin' Up," proved heartbreakingly prescient.
The story of Paul Williams is punctuated by tragedy, but his contribution to the legacy of the Emperors of Soul is indelible. As another prime example, his masterful lead vocal on the Temptations' string-laden version of "For Once In My Life," from the 1967 album In A Mellow Mood, sets the mood for his soulful eloquence.
Listen to uDiscover Music's Paul Williams playlist.