'Down To Earth': Eddie Floyd's Gritty Soul-Rock At Its Best
A fascinating curio in both Stax's catalogue and Eddie Floyd's solo career, 'Down To Earth' is a gritty soul-rock collection that remains unfairly overlooked.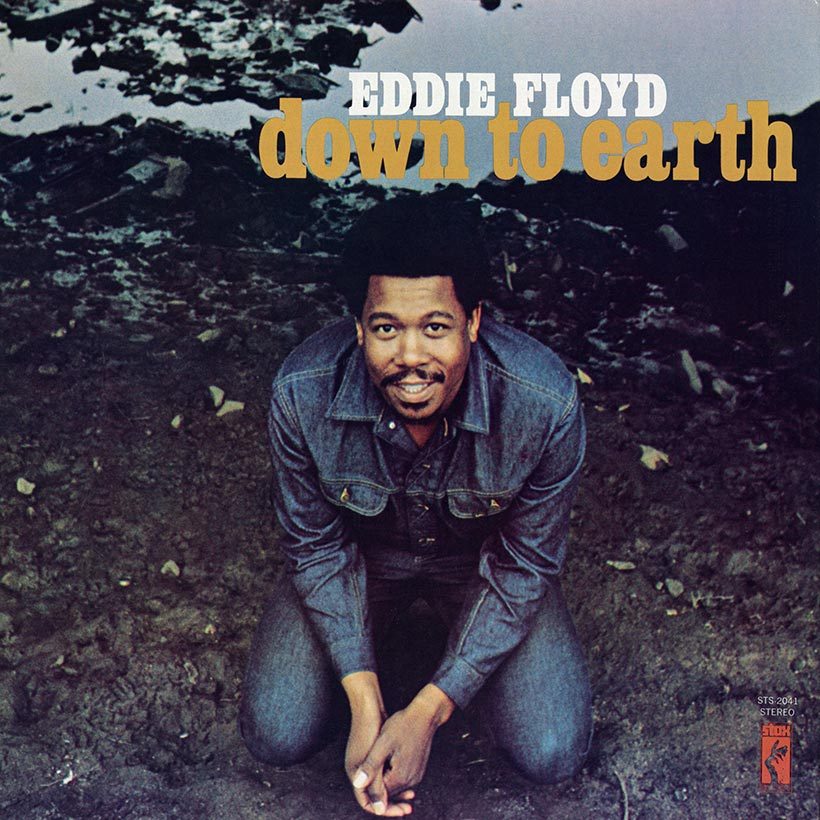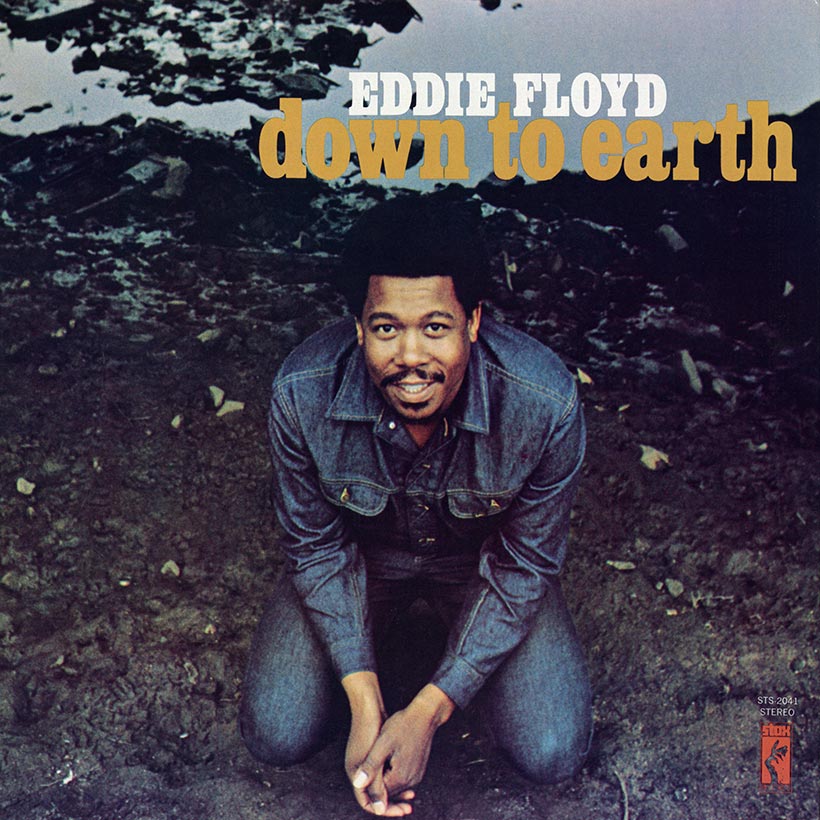 Eddie Floyd's Down To Earth has a rock orientation that seemed to perplex soul fans. Nonetheless, it remains a fascinating, overlooked curio in both Stax's catalog and Eddie Floyd's career.
The context
Floyd is perhaps best remembered for his immortal Stax 45 "Knock On Wood," which topped the US R&B charts in the summer of 1966 and spawned a plethora of covers, including notable versions by rock deities David Bowie and Eric Clapton. Born on June 25, 1937, Floyd grew up in Detroit, where he formed a group called The Falcons with budding songwriter Mack Rice (who would go on to write "Mustang Sally"). They scored some hits for the Lupine label (including the Top 5 American R&B smash "You're So Fine" in 1959) and added Wilson Pickett to their line-up before Floyd quit in 1961, with the intention of forging a solo career.
Between 1962 and '65, a clutch of Eddie Floyd solo singles appeared on the Lupine, Safice, and Atlantic labels, before the singer landed at Jim Stewart and Estelle Axton's Memphis-based Stax imprint, where he initially worked as an in-house tunesmith and co-wrote Wilson Pickett's 1966 chart-topper "634-5789 (Soulsville USA)." The success of that record led Floyd to revive his solo career, and though his Stax debut single, "Things Get Better," only charted in the UK, its follow-up, the self-penned "Knock On Wood" (which dented the British Top 20) put Eddie Floyd into soul music's history books.
The album
Down To Earth was recorded in 1971, when Floyd was 34, by which time he had released five albums for Stax and racked up 13 charting US singles for the label. It was recorded in Memphis, with Booker & The MGs guitarist Steve Cropper at the helm, and was remarkable because it represented a stylistic departure for both Floyd and Stax.
The album opens with a kinetic, rock-tinged version of The Impressions' Curtis Mayfield-written Civil Rights anthem "People Get Ready," complete with gritty power chords, screaming guitar lines, and even a bass solo. With its soul-rock sensibility, the song was radically different from anything Stax was serving up with its other artists. The second track in, the Mack Rice-scribed chugging blues-rocker "Linda Sue Dixon," is notable because it blatantly references drug-taking in the lyrics: "You're like LSD to me" wails Floyd, like Otis Redding on an acid high.
In sharp comparison, the presence of The Memphis Horns gives the stomping "My Mind Was Messed Around At The Time" a more orthodox Stax flavor, but even that possesses a rock undertow. Different again is the Eddie Floyd-penned "When The Sun Goes Down," a pleading old-school soul ballad whose stop-start character (where the band drops out, allowing Floyd to sing a cappella) adds to the sonic drama, with horns and heavy guitar jousting behind a stentorian vocal. Rock flavors come to the fore again on "Salvation," which begins in a frenzied fashion with soaring lead guitar lines and ferocious horn blasts, before settling down into a midtempo R&B ballad format.
The 30s jazz standard "I Only Have Eyes For You" – which was a hit for doo-wop group The Flamingos, in 1959 – is given a delightful blues makeover, where Floyd demonstrates his prowess as a balladeer. Another ballad, the Floyd-penned, Otis Redding-style "Tears Of Joy" (complete with ornate trumpet fanfares), reveals a nuanced sensitivity, while the long closing song, the Floyd-Cropper original "Changing Love," is arguably the album's killer cut. It's a driving slice of funk-rock on which jagged horns punctuate Floyd's declamatory vocals, and has a tinge of The Rolling Stones circa "Gimme Shelter" in its musical DNA, with Steve Cropper going to town with an echo chamber on Floyd's voice.
Listen to the best of Stax on Apple Music and Spotify.