'Into The Great Wide Open': When Tom Petty And The Heartbreakers' Soared Again
After flying solo on 'Full Moon Fever,' Tom Petty reunited the Heartbreakers for 'Into the Great Wide Open' and propelled them back atop the rock zeitgeist.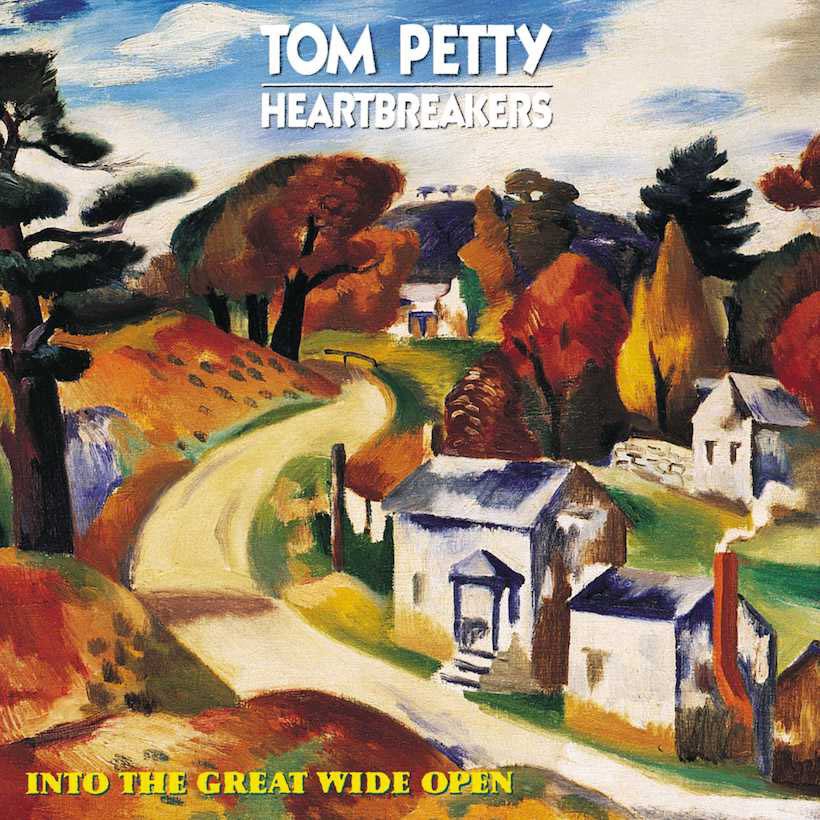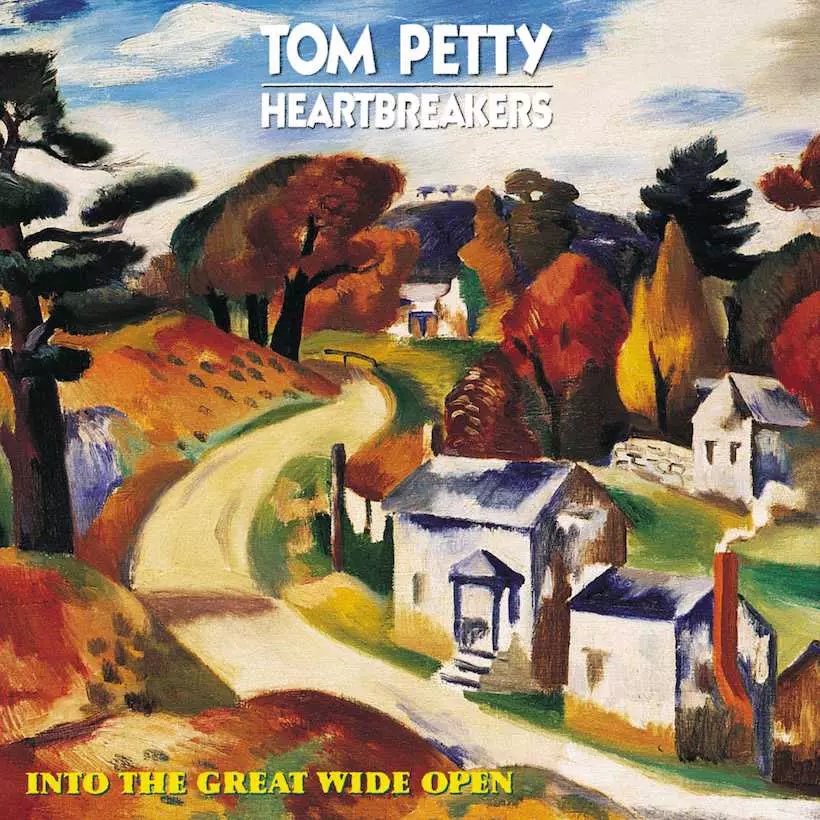 The winds of change were in the air in 1991. As summer rolled in, few, if any, could have predicted the storm that was coming in the form of a string of seminal albums including Pearl Jam's Ten and, a month later, Nirvana's Nevermind. Amid this changing of the guard, Tom Petty And The Heartbreakers faced perhaps the most pivotal period of their decade-and-a-half career. After flying solo on Full Moon Fever, Petty reunited with The Heartbreakers for this 90s rock'n'roll classic, Into The Great Wide Open, on July 2, 1991.
Listen to Into the Great Wide Open right now.
Just two years earlier, Petty showcased his prowess on his solo debut, Full Moon Fever, an album that contained several of his most iconic tracks, including "I Won't Back Down," "Runnin' Down A Dream," and "Free Fallin'", which remain rock radio staples decades later. The album came in the aftermath of a 1987 fire, in which Petty lost everything when his house was burned down by an arsonist; it offered a new perspective and a sonic lease on his career.
Giving traditionalist rock'n'roll a modern sheen
With the alt.rock boom on the horizon, it would have been easy for Petty and The Heartbreakers to take a sharp turn, perhaps channeling a band like R.E.M. Instead, they added a modern sheen to traditionalist rock'n'roll and thrust themselves back into the mainstream rock conversation.
When it came time for Petty to reconvene The Heartbreakers, in the early 90s, the singer-songwriter had a wealth of momentum to carry him through. Enlisting Full Moon Fever producer Jeff Lynne, of ELO fame, Petty and Heartbreakers guitarist Mike Campbell helmed the band's eighth studio effort.
Under the trio's production stewardship, the Into The Great Wide Open sessions continued where Full Moon Fever left off. Fusing the Laurel Canyon sound with heartland rock, the album was a critical and commercial success, reaching No.13 on the Billboard 200 chart.
A beautiful simplicity
When it was released, Into the Great Wide Open was praised as a return to form for Petty and The Heartbreakers. In particular, "Learning To Fly" and the title track were widely seen as logical steps forward from Petty's previous album. Even with its sparse, four-chord arrangement, "Learning To Fly" illustrates how much Petty could do with a seemingly simple song, turning it into a soaring anthem. The Jeff Lynne-produced single was a smashing success, landing at No.28 on the Billboard Hot 100 and earning a Grammy nomination for Best Rock Song. In a career chock-full of hits, it became Petty's most successful single, chart-wise, since 1981's "The Waiting."
Along with "Learning To Fly," the success of Into The Great Wide Open was very much driven by the title track, a cautionary tale about a young dreamer who comes to Los Angeles and gets taken by the record industry. It's a familiar tale to all, but with Petty's evocative lyricism and dark wit, he proves himself to be a master storyteller with just a few words to spare. The track's success was certainly helped by its star-studded music video, starring Johnny Depp as the "rebel without a clue" and special cameos by Faye Dunaway, Terence Trent D'Arby, Chynna Phillips, and Matt LeBlanc. Petty even told Rolling Stone that he experienced "people coming to me wanting to make it into a movie."
But there's more to Into The Great Wide Open than its breakthrough singles. Petty and the band are in top form, whether it's on the classic road trip song "Kings Highway," with its shimmering reverb, or the anti-war track "Two Gunslingers," a jangly single about walking away from a fight no one asked for that was widely interpreted as commentary on the first Gulf War. There's a niggling sense of wanderlust on the record, from the persistent search for fame on the title track, "Kings Highway"'s invocation of the open road, and an urge to return "You And I Will Meet Again."
Looking forward
Most importantly, from a mainstream standpoint, Into The Great Wide Open allowed Petty and The Heartbreakers to retain their spot as one of the most consistently brilliant bands in rock. A huge success commercially, with its stylized production and sonic evolution from Full Moon Fever, the album became a vital part of Tom Petty And The Heartbreakers' catalogue.
While Tom Petty And The Heartbreakers first burst onto the music scene as wily upstarts in the 70s and dominated FM radio in the 80s, Into The Great Wide Open propelled them into another decade of relevancy and classic rock-minded dominance.
They'd have a major hit with "Mary Jane's Last Dance" on 1993's Greatest Hits package, and 1994's Wildflowers was another career achievement for Petty, but none of that would have been possible without the success of Into The Great Wide Open. Tom Petty And The Heartbreakers occupy a rare circle of artists who have maintained consecutive decades of relevance without repeating the same formula. Thanks to his band of brothers and producer muse, Into The Great Wide Open cemented Petty status as master of the pop hook and one of rock'n'roll's greatest stewards.
Into The Great Wide Open can be bought here.