'(They Call Her) La Bamba': Crickets End Chart Era With Rock'n'Roll Echo
The Crickets' final UK chart appearance was a nod to the late Ritchie Valens, and featured A-list contributors James Burton and Leon Russell.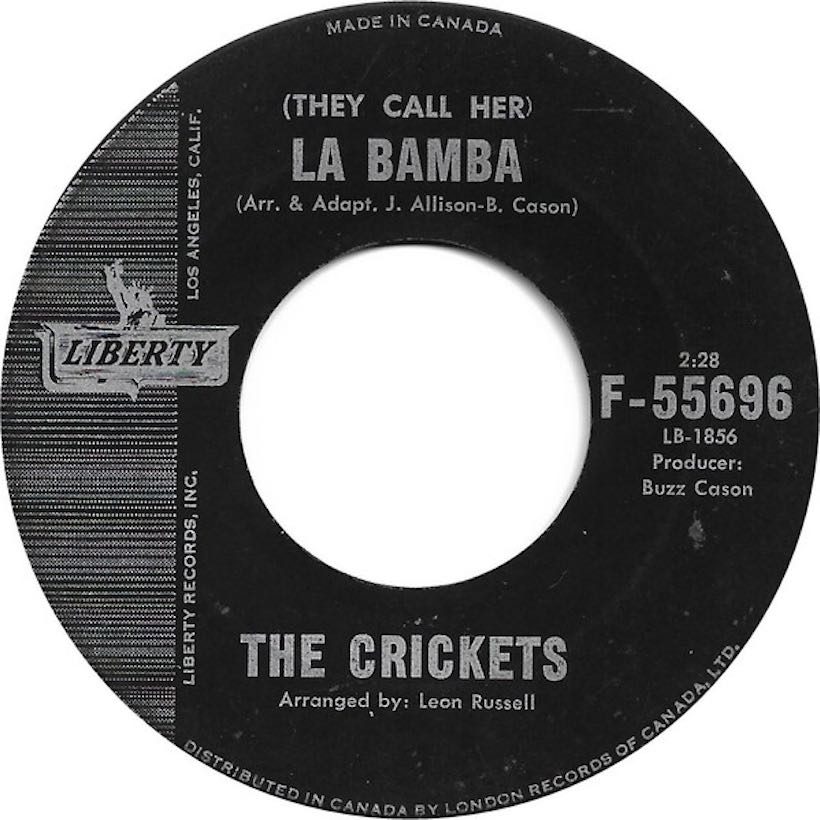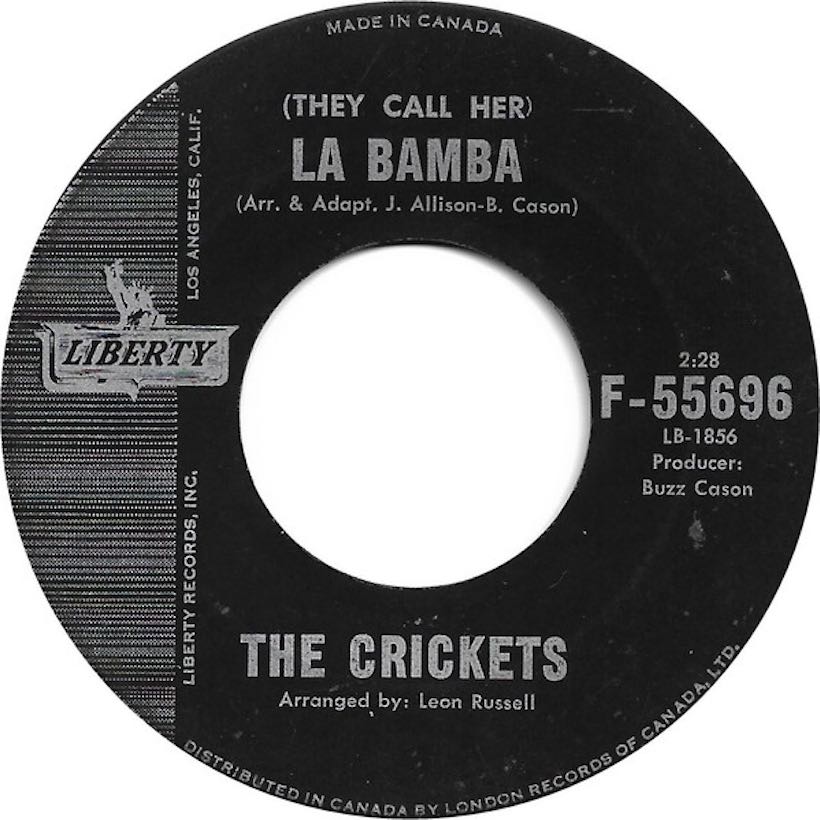 The American singles chart presence of the Crickets technically ended even before the death of their star Buddy Holly. The group's name last featured on the credit of a US hit in 1958, the year before his passing. It was on the double-sided "Think It Over" and "Fool's Paradise."
Holly lost his life in the February 1959 plane crash that also claimed fellow rock'n'roll luminaries Ritchie Valens and the Big Bopper. But in the UK, the popularity of the Crickets continued long afterwards. The group had numerous chart singles across the Atlantic into the 1960s, including the Top 5 hit "Don't Ever Change" in 1962.
A poignant answer record
After three UK chart 45s in 1963, the Crickets' final appearance came with a new entry on July 2, 1964. It was a disc with a novelty factor, in that it was an answer record to a much earlier hit. But more poignantly, it echoed their rock'n'roll beginnings and nodded to one of Holly's tragic co-stars.
Listen to the best of Buddy Holly on Apple Music and Spotify.
The Liberty Records single "(They Call Her) La Bamba" was, as the title suggested, largely based on Valens' classic hit of 1958, "La Bamba." It was also a recording with some notable contributors. Crickets co-founder Jerry Allison sang the lead vocal, with backup by Jerry Naylor and Buzz Cason. Guitar great James Burton, of Ricky Nelson's hits and later Elvis Presley's band, played on the session with the great drummer Earl Palmer. And the piano part was by another prolific session man who later became a star in his own right, none other than Leon Russell. He also did the arrangement.
"(They Call Her) La Bamba" entered the chart as another American favourite in the UK, Roy Orbison, continued his reign with "It's Over." The Crickets' single peaked at No.21 in August, logging an impressive ten weeks in the then-Top 50 before their name disappeared from the singles list for the last time.
Buy or stream "(They Call Her) La Bamba" on the Dreamboats & Petticoats Summer Holidays compilation.