Waiting On A Friend: 10 Essential Rolling Stones Collaborations
An array of stunning Rolling Stones collaborations finds a band that have forged their own unique path sharing the spotlight with fellow musical legends.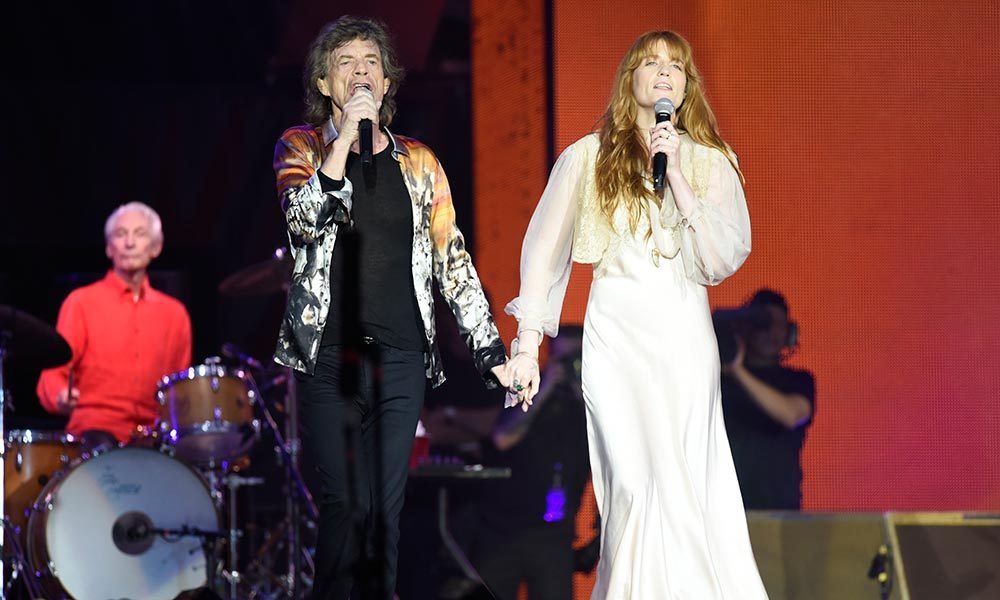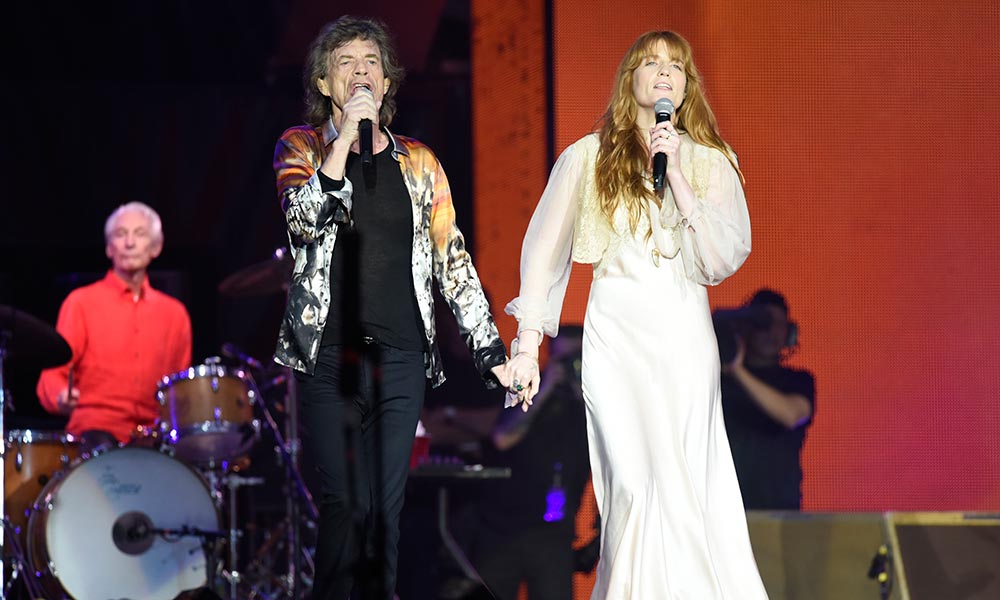 Behind every great band are some invaluable kindred spirits and key collaborators. The Rolling Stones have forged their own unique path as rock's premier frontiersmen for six decades, but they've done it with the vital input of an outstanding array of fellow travelers who have appeared on a number of stunning collaborations.
In terms of members of their wider circle, that includes some memorable contributions from the likes of such regulars as Bobby Keys, Billy Preston, Nicky Hopkins, and their exceptional record producers over so many years. Neither can the input of longtime live band members such as Chuck Leavell, Blondie Chaplin, Bernard Fowler, and Lisa Fischer ever be overlooked.
But our tribute is to ten of the most memorable featured guests to take their place in the Stones' story, both on stage and in the studio. It includes cameos that are commemorated on the lavish 2019 retrospective, Honk, which features 36 essential studio cuts, from Sticky Fingers all the way to Blue & Lonesome. It begins with one that's included on the bonus disc of ten live tracks from the legendary band's recent tours.
No.10: 'Wild Horses' with Florence Welch (London Stadium, May 22, 2018)
Captured on camera and featured on the Honk deluxe editions, here's the moment from one of the Stones' massively acclaimed homecoming shows of 2018 when Mick Jagger shared vocals with the Florence + The Machine frontwoman on a Sticky Fingers classic.
The Rolling Stones - Wild Horses (Live At London Stadium / 22.5.18) ft. Florence Welch
No.9: 'Little Red Rooster' with Tom Waits (Oracle Arena, Oakland, May 5, 2013)
From the later 60s to the present day, the band have always made a point of sharing their stage spotlight, both with opening slots and in some stunning one-off combinations. This was the night on their Licks tour when Tom Waits channelled Howlin' Wolf and brought his unmistakable growl to the blues staple that the Stones took to the top in 1964.
The Rolling Stones & Tom Waits - Little Red Rooster - Live in Oakland
No.8: 'One Hit (To The Body)' with Jimmy Page (Dirty Work, 1986)
It's not always remembered that Waits also sang some backing vocals on the 1986 album Dirty Work, or that this second single from the record featured a solo, during a brief studio visit, by Jimmy Page. As the Stones have proved again and again, it's amazing what can happen when you keep the spirit of spontaneity about you.
One Hit (To The Body) (Remastered)
No.7: 'As Tears Go By' with Taylor Swift (United Centre, Chicago, March 13, 2013)
By the time of this memorable guest spot, Taylor Swift was already established as one of the biggest stars of the century. But as this magical clip shows, even present-day idols are humbled to be in the presence of the Stones. Swift and Jagger recreate the song that Mick, Keith Richards, and Andrew Loog Oldham gave to Marianne Faithfull in 1964.
The Rolling Stones & Taylor Swift - As Tears Go By - Live in Chicago
No.6: 'Harlem Shuffle' with Bobby Womack (Dirty Work, 1986)
It's back to the Dirty Work album and the moment that the band repaid the longtime friend who, more than 40 years earlier, had co-written their first UK No.1, "It's All Over Now." Bobby Womack brings his unique soulfulness to this fine remake of the Bob & Earl hit.
Harlem Shuffle (Remastered 2009)
No.5: 'Honky Tonk Women' with Sheryl Crow (Madison Square Garden, New York, January 2003)
The 117-date Licks tour that was part of the band's extended 40th-anniversary celebrations featured some exciting guests, and Sheryl Crow – who had been the opening act on a number of earlier dates on the North American leg – was Jagger's perfect foil for this high-octane remake. It's now available on the multi-format Licked Live set.
No.4: 'Everybody Knows About My Good Thing' with Eric Clapton (Blue & Lonesome, 2016)
Another of those unplanned moments of spontaneous magic. When the Stones were making Blue & Lonesome at Mark Knopfler's British Grove Studios, in west London, who should be in the adjacent studio but their old friend Eric Clapton, making his album I Still Do. The result was two cameos by Eric on the album, and a reunion that, as Keith said, "was like old times in Richmond."
Everybody Knows About My Good Thing
No.3: 'Everybody Needs Somebody To Love' with Solomon Burke (Wiltern Theatre, Los Angeles, November 4, 2002)
The Stones have always been great at giving thanks to the artists that inspired them: the American originals in blues and soul music who helped them export their own version of the music to the US and around the world. One such influence was the mighty Solomon Burke, here seen reviving the song he co-wrote that opened The Rolling Stones No.2 in 1965.
The Rolling Stones & Solomon Burke - Everybody Needs Somebody (Live) - Official
No.2: 'Gimme Shelter' with Merry Clayton (Let It Bleed, 1969)
Of all the guest vocals to adorn a Rolling Stones record, perhaps the most enduring is by an artist that many people didn't know at the time, and who sadly never became the superstar that her soulfulness deserved. From Let It Bleed, here's Merry Clayton creating the delicious sonic tension that made "Gimme Shelter" an absolute landmark.
No.1: 'Hoochie Coochie Man' with Muddy Waters (Checkerboard Lounge, Chicago, November 22, 1981)
There's paying tribute, and there's going all the way back to the source. The man whose 1950 Chess single gave The Rolling Stones their name sits like a proud father as Mick, Keith and Ronnie Wood have the time of their lives in this unique reunion, filmed in a Chicago club in 1981.
Muddy Waters & The Rolling Stones - Hoochie Coochie Man (Live At Checkerboard Lounge)
Buy or stream the Rolling Stones' Honk compilation.