Sheryl Crow
Sheryl Crow is a Los Angeles-based singer-songwriter who's found great success by merging sounds from multiple genres into her own unique songwriting.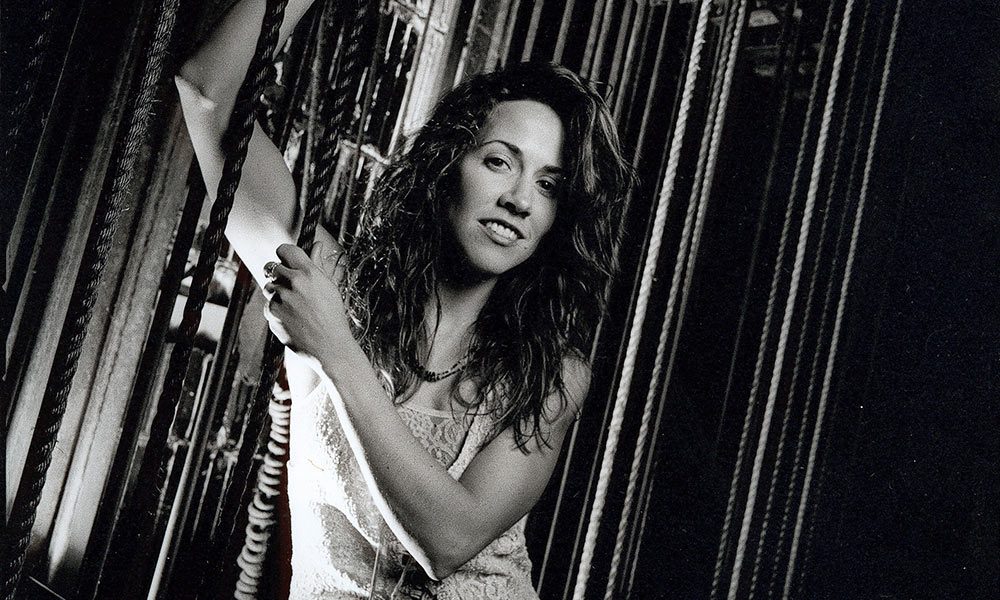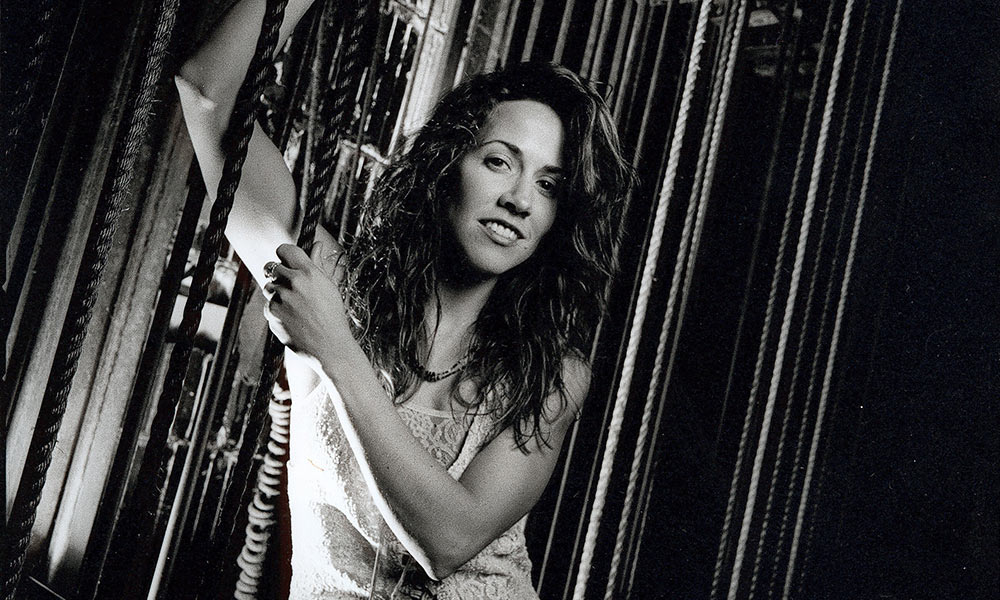 Respected singer-songwriter Sheryl Crow is one of the most formidably talented performers around. Her first eight albums on A&M are marvels, packed with great lyrics and melodies and the kind of sassy attitude that keeps fans delighted. A relatively late starter, since she began her professional life doling jingles before graduating to backing vocalist for Michael Jackson on his Bad World Tour (Don Henley, Stevie Wonder and Belinda Carlisle would soon benefit from her talents), Sheryl's early songs were picked up by Celine Dion, Tina Turner and Wynona Judd. It was a short step to her own name on the marquee and her debut album Tuesday Night Music Club picked up momentum, sold millions and won three Grammy Awards – all the important ones in fact – Record of the Year, Best New Artist and Best Female Vocal Performance. With a steady stream of major hits, "Leaving Las Vegas", "All I Wanna Do" and "Strong Enough" propelling her into the mainstream, Crow's subsequent rise to the top was sealed with her second, self-titled album Sheryl Crow, and the invitation to pen the theme song to the 1997 James Bond film, Tomorrow Never Dies. Talk about making up for lost time. Sheryl's life changed dramatically once her third album, The Globe Sessions, was released. Eric Clapton, Keith Richards, Chrissie Hynde, Stevie Nicks and Sarah McLachlan guested on Sheryl Crow and Friends: Live from Central Park and thereafter she broadened her styling to include straight pop, country rock and in the case of her sterling cover Clarence "Citizen Cope" Greenwood's song "Sideways", glorious New Orleans swamp rock.
Noted for her narratives and story songs, Crow has blossomed into a great entertainer, though she was diffident about her own stage presence in the beginning. With sales in excess of 50 million, she is that rare artist – the background girl who rose to the top.
Born Sheryl Suzanne Crow in Kennet, Missouri, 1962 she was a promising athlete at High School, a regular All-American girl with brains and beauty. A majorette who gave up twirling for poetry and music she graduated from the University of Mississippi in Columbia with a BA in music composition, performance and education – three attributes that would prove invaluable to her career.
She then went from teaching music to providing jingles for McDonald's and Toyota amongst others and was talent-spotted by Michael Jackson's people, who hired her to sing BVs on the Bad World Tour 1987-89. An ill-fated stab at a debut album could have knocked her backwards but she joined the ad hoc ensemble known as Tuesday Music Club. The other musicians, including Bill Bottrell, David Ricketts, Kevin Gilbert and Brian MacLeod would form the nucleus of the band that made and helped co-write the debut proper, Tuesday Night Music Club. Immediately catchy, thanks to the opening quartet of songs – "Run Baby Run", "Leaving Las Vegas", "Strong Enough" and "Can't Cry Anymore" – Crow was easy enough to envisage as a powerful, emancipated female in a male-dominated world, not really a mantle she chose for herself but it made for good copy and gave her the kind of couples dominated audience who appreciated her honesty and her ability to tell it like it is. If her name was on the tin then she never failed to credit her boys either and their rhythmic skills and the dual guitar attack of Bottrell and David Baerwald were the grit in the oyster.
British crowds picked up on Sheryl early on, as did Brazilian, Australian and Japanese markets. The album is best appreciated with the Deluxe Edition Re-release extras.
How do you follow a 7xPlatinum (US) 2xPlatinum (UK), ten million-seller? Sheryl toured incessantly and then began to write the follow-up, Sheryl Crow. If she was uncertain for a moment it didn't show since this also won the Grammy for Best Rock Album. With tensions inevitably arising as Crow was pushed to the forefront she decided to produce this herself, working in New Orleans and Los Angeles with session personnel and hands-on assistance from Mitchell Froom. Crow was now playing a wide-ranging array of instruments, adding Moog bass, loops and keyboards to modernise her sound. The smash single "Every day is a Winding Road" features vocals by Neil Finn from Crowded House and the presence of "If It Makes You Happy", "Hard to Make a Stand", "A Change Would Do You Good" and "Home" ensured more spectacular platinum-level sales. Meanwhile, Crow's increasingly outspoken social views on everything from abortion issues to gun control added to her maverick image.
The Globe Sessions (1998), recorded in New York and Los Angeles and produced by Sheryl with Rick Rubin is her most ambitious release to that date thanks to Jimmy Haskell arrangements, guests like Greg Leisz, Bobby Keys, Lisa Germano and Benmont Tench and a subtle fusion of rock blues and country that established Sheryl as a player.
As with most of her albums, there are extras and live renditions to discover. Her version of Guns N'Roses "Sweet Child of Mine" is terrific and the old band aren't forgotten either though by now she is working with Jeff Trott.
Following the somewhat overlooked Live From Central Park, her fourth studio album C'mon, C'mon takes a left turn, pitting the main woman against Liz Phair, Lenny Kravitz, Stevie Nicks, Don Henley, Gwyneth Paltrow and Emmylou Harris, thus positioning Crow in the epicentre of established rock stardom.
Wild Flowers and the excellent Detours signal a move back to roots, the latter finding Bottrell returning to the fold as a producer. Yet again she didn't shirk from her role as an activist. "I'm really encouraging artists to write about what's going on because we seem to be very distracted by some lightweight topics. I think it's time to start writing about the reality of what's around us."
Her final album for A&M is the five-star soul styled 100 Miles from Memphis, produced with Doyle Bramhall 11 and Justin Stanley (Amy Winehouse). This finds her immersed in the roots music of the American South and is a fine thing indeed. More to the point it took her back to the top of the US charts and depicted an artist wisely ageing up.
In 2013 Sheryl released Feels Like Home for Warner Bros. Nashville, a rounded country album with plenty of pedal steel and a more stripped back acoustic flavour. It was a natural crossover achieved without any artifice or sleight of hand.
Those looking to discover the ins and outs could try any of the above or join the legions that snapped up The Very Best of Sheryl Crow. Also seek Hits & Rarities, that includes the Grammy Award-winning song "Steve McQueen", soundtrack items and previously hard to find live performances.
In recent times Crow has been active on the country scene, playing with Kris Kristofferson, Alabama Shakes, George Strait and Gloriana. In December 2015 Sheryl gave a rousing performance of "A Hard Day's Night" at the John Lennon 75th Birthday Tribute concert at Madison Square Garden. Her standing ovation was for an artist who has come through her own personal odyssey and delivered consistently fine music for her generation.
Format:
UK English