Best Sheryl Crow Songs: 20 Essential Tracks To Make You Happy
Showcasing her unique country and soul-inflected rock, the best Sheryl Crow songs prove she has never lost the simple virtues of her superior songwriting.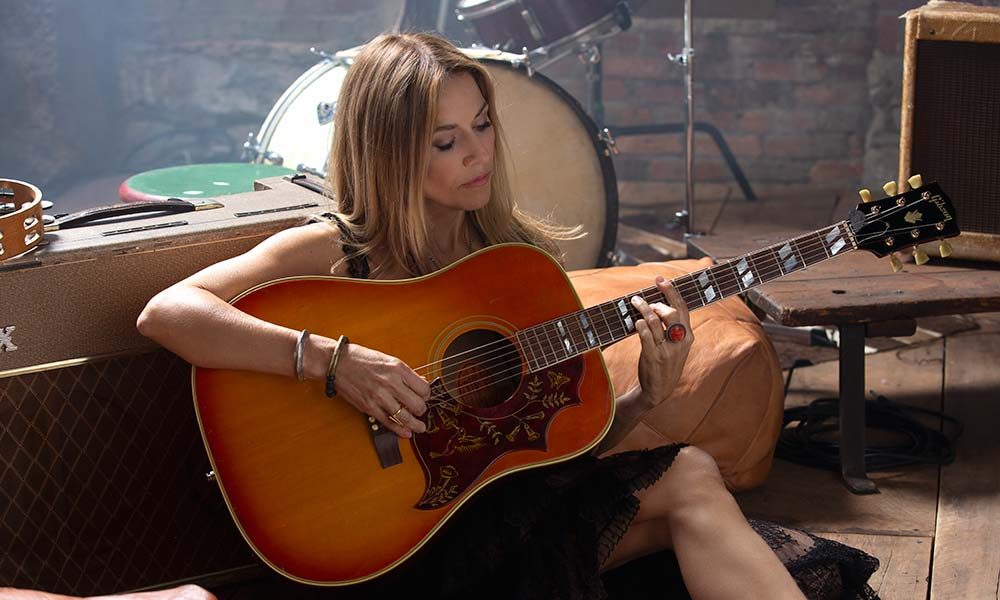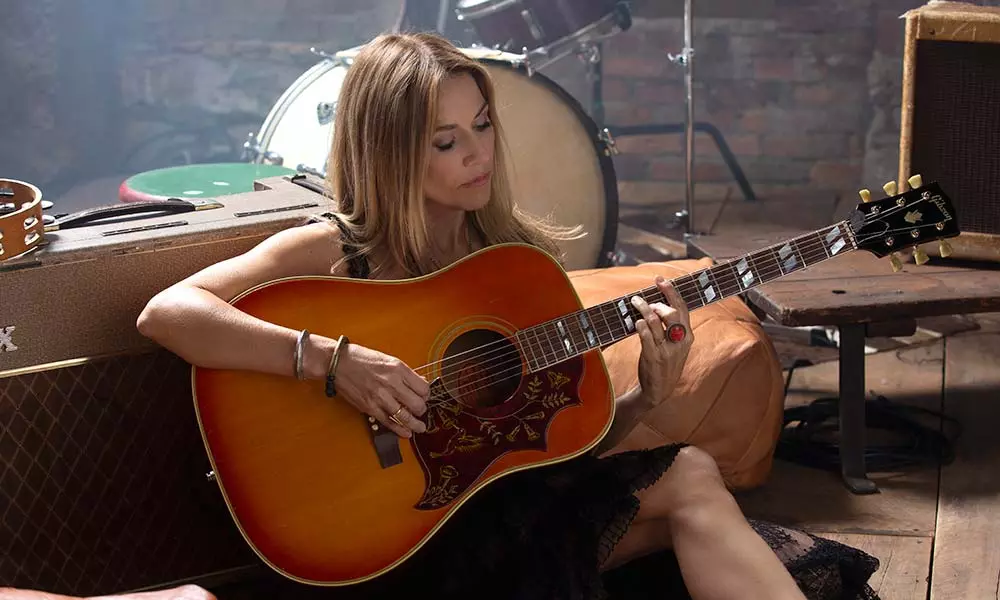 Sheryl Crow's announcement that her outstanding 2019 album, Threads, would be her last was a classic example of the maxim "leave them wanting more." As she's proved since, it's not as if we wouldn't be hearing from the great Missouri singer-songwriter again. But perhaps just not in the full-length format that she has graced since her stunning emergence with 1993's Tuesday Night Music Club. The best Sheryl Crow songs will, however, forever serve as a reminder of her unique talents, and the inventive country-and soul-inflected rock that has become her signature sound.
Born on February 11, 1962, Crow showed early flair in sports, but her musical instincts were soon to be underpinned by more formal qualifications, as she achieved a Bachelor Of Arts degree in music composition, performance, and education.
Crow's early days on the road as a backing singer – in particular her work on Michael Jackson's Bad tour – have been much discussed, as has the false start of a 1992 album that was prepared for release but then scrapped. The wider story began the following year and gained traction through tireless touring and the simple virtues of superior songwriting, which has served Crow from that day to this.
Think we've missed one of your favourite Sheryl Crow songs? Let us know in the comments section, below.
20: 'Tell Me When It's Over' (2019, with Chris Stapleton)
One of several visits to the all-star Threads album – in truth, we could have selected every track on the record – is this perfect combination of two distinctive voices. Country champion Chris Stapleton makes more of a cameo than a joint vocal, but it's hugely atmospheric, co-written by the pair and a big part of Crow's 11th studio set.
Sheryl Crow - Tell Me When It's Over (Lyric Video) ft. Chris Stapleton
19: 'Sign Your Name' (2010, with Justin Timberlake)
Proof that accomplished collaborations are nothing new for Crow, this one with backing vocals by Justin Timberlake was part of her eighth album, 100 Miles From Memphis, in 2018. Sheryl was a 25-year-old hopeful when the original, by Terence Trent D'Arby, was a Top 5 hit on both sides of the Atlantic in 1987.
Sheryl Crow - Sign Your Name (Official Music Video)
18: 'What Can I Do For You' (1993)
We're also diving repeatedly into Tuesday Night Music Club, surely one of the most striking debut albums ever and named after the informal jam nights that Crow was part of in California. Bill Bottrell's laidback but stylish production was in perfect tandem with Crow's gift for emotionally intelligent, often edgy rock.
Sheryl Crow - What I Can Do For You
17: 'Beware Of Darkness' (2019, with Eric Clapton, Sting, and Brandi Carlile)
Another inspired remake from Threads, this time with no fewer than three major contributors and astute production, as on almost every track, by Steve Jordan. Who better to add guitar than Crow's old friend, and the man who played on the George Harrison original from the peerless All Things Must Pass, than Eric Clapton?
Sheryl Crow - Beware Of Darkness (Live At Newport Folk Festival) ft. Brandi Carlile
16: 'Tomorrow Never Dies' (1997)
Confirmation of Crow's status as one of the biggest stars in the world arrived with the immense accolade of an invitation to sing a James Bond theme. The moody piece for the 18th entry in the series, and second to star Pierce Brosnan, was co-written with its producer, Mitchell Froom.
Tomorrow Never Dies (Full Length Version)
15: 'Soak Up The Sun' (2002)
The suitably upbeat first single from Crow's fourth album, C'mon C'mon, became a gold-selling success and a No.1 on Billboard's Adult Top 40 chart. Listen for the backing vocals of Liz Phair, and watch Crow performing on the beach in Hawaii in the video.
Sheryl Crow - Soak Up The Sun
14: 'The First Cut Is The Deepest' (2003)
Long before Threads, Crow proved that even a career so defined by original creativity can be enhanced by the occasional well-chosen remake. When her Very Best Of album was released in 2003, the extra attraction was this new version of the Cat Stevens song first made famous by P.P. Arnold in 1967.
Sheryl Crow - The First Cut Is The Deepest (Official Music Video)
13: 'Home' (1996)
Not one of Crow's best-known tunes, but this deliciously deft piece of songcraft was featured on her self-titled second album, which she produced herself with great distinction.
Sheryl Crow - Home (Official Music Video)
12: 'Prove You Wrong' (2019, with Stevie Nicks and Maren Morris)
Another of the power trios on Threads, this opening track bridges both generations, featuring a soft-rock queen and one of country's biggest new stars. Crow, Nicks and Morris performed it, ahead of the album's release, at the 2019 CMT Music Awards in June 2019.
Sheryl Crow - Prove You Wrong (Live At The Ryman) ft. Maren Morris, Natalie Hemby
11: 'Leaving Las Vegas' (1993)
The fourth single from Tuesday Night Music Club was another irresistible narrative co-written by Crow and producer Bottrell with fellow club members David Baerwald, Brian MacLeod, David Ricketts, and Kevin Gilbert.
Sheryl Crow - Leaving Las Vegas
10: 'Run Baby Run' (1993)
The lead single from the Tuesday Night… album, written by Crow with Bottrell and Baerwald. The latter was an erstwhile member of David & David (with the aforementioned Ricketts), who released the solitary, and still well worth investigating, gold-certified album Boomtown in 1986. "Run Baby Run" failed to make much impression the first time around but was reissued in several countries after Crow's rise to fame, finally making the UK Top 30 in 1995.
Sheryl Crow - Run, Baby, Run (Official Music Video)
9: 'Live Wire' (2019, with Mavis Staples and Bonnie Raitt)
This infectiously spontaneous highlight of Threads is another song that underlines the album's great success in capturing Crow's guest artists doing what they do best. In this case, that means Staples' gospel-soul mastery and Raitt's peerless slide guitar and unmistakeable vocals.
Sheryl Crow - Live Wire (Audio) ft. Bonnie Raitt, Mavis Staples
8: 'A Change Would Do You Good' (1996)
But then she can also get pretty funky, as on one of the five singles from the Sheryl Crow album. Written by the singer with Jeff Trott and Brian MacLeod when all three were staying in New Orleans, it's the perfect segue out of "Live Wire," with its hints of the Staple Singers at their soulful, secular best.
Sheryl Crow - A Change Would Do You Good (Official Music Video)
7: 'Don't' (2019)
Perhaps a surprise selection, but this is one of the absolute standouts from Threads and sounds like one of the best songs Burt Bacharach never wrote. It's a new torch song of the highest quality that again shows how Crow has few peers for pop-rock finesse.
6: 'Strong Enough' (1993)
Tuesday Night Music Club was truly a record with bottomless strength in depth, on which almost any track could have been a single – and over half of them were. The mature and self-analytical "Strong Enough" appealed to both her new album audience and to pop programmers, reaching No.5 in the US and No.1 in Canada.
5: 'Everyday Is A Winding Road' (1996)
An essential part of almost every Crow performance since it appeared on her second album. At the end of January 2020, this was her main set-closer when she performed at the Girls Just Wanna weekend at the Hard Rock Hotel in Riviera Maya, Mexico. An Adult Alternative No.1 in the US and her third UK Top 10 hit.
Sheryl Crow - Everyday Is A Winding Road (Official Music Video)
4: 'Redemption Day' (2019, with Johnny Cash)
A stop-you-in-your-tracks stand-out on Threads is this extraordinary electronic duet, and whatever your feelings about those, they were never more bona fide. Crow wrote this searing anti-war commentary for her second album, after a trip to Bosnia with Hillary Clinton. Cash recorded his interpretation for the sixth, posthumously-released album in his American Recordings series with producer Rick Rubin, 2010's American VI: Ain't No Grave. The pairing of their voices on the new recording is nothing short of spine-tingling.
Sheryl Crow, Johnny Cash - Redemption Day
3: 'My Favorite Mistake' (1998)
Another of Crow's biggest songs from her prolific period of major hit singles in the 90s, this sensual song, much-played to this day, was on The Globe Sessions, which won a Grammy Award for Best Rock Album. The song itself was deservedly nominated for Best Female Pop Vocal Performance.
Sheryl Crow - My Favorite Mistake
2: 'If It Makes You Happy' (1996)
The Sheryl Crow album was praised for, among other things, the rocking demeanour of tracks such as this big, feelgood hit, which went Top 10 on both sides of the Atlantic. Crow conceived it as a country song but recast it in rock mode, and on this occasion the Best Female Rock Vocal Performance Grammy was hers.
Sheryl Crow - If It Makes You Happy (Official Music Video)
1: 'All I Wanna Do' (1994)
The most singalong songs sometimes mask a downcast mood – never more so than in Crow's signature ode of "apathy and despair", as she put it, "masked in this light pop ditty, but it's about somebody down and out, sitting in a bar watching their life go by." They were drinking beer at noon on Tuesday, and the world joined in.