George Harrison
George always preferred to be described as a musician, and yet there were many more strings to his bow: producer of music and film; director; as well as an encourager (and enabler) of others.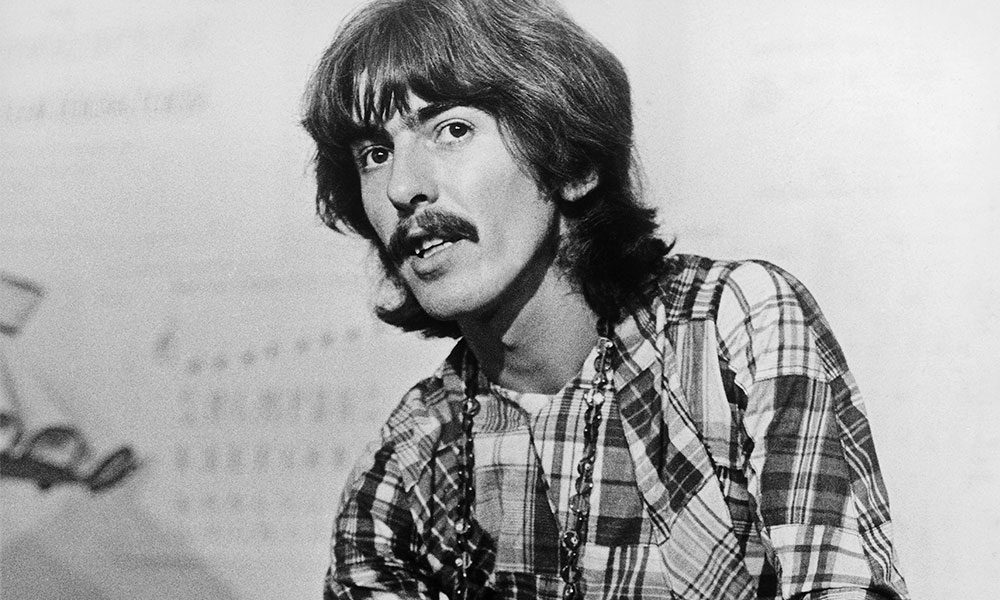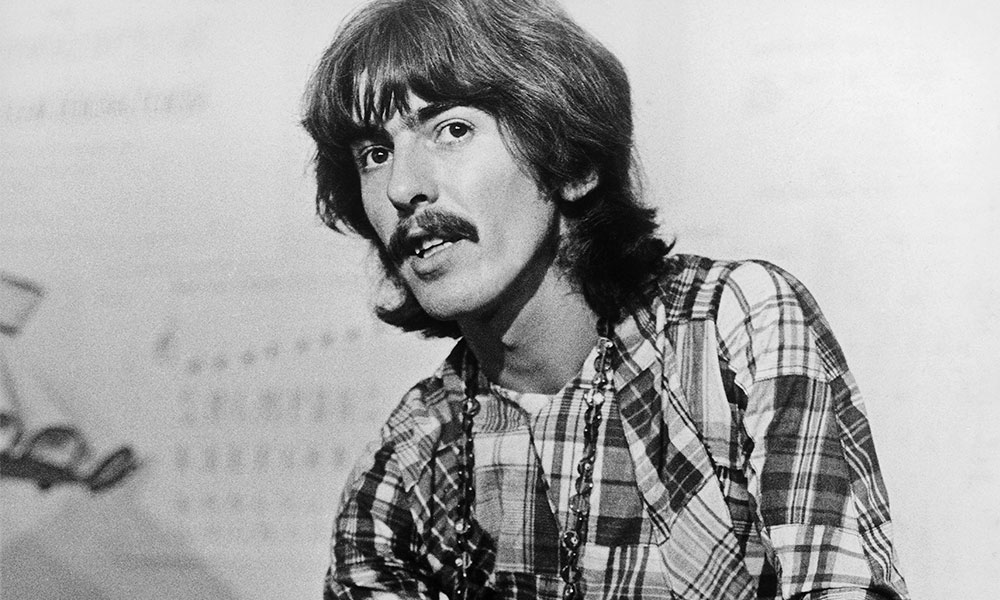 He's been called "The Quiet One", and if George Harrison did portray such an air during his time with The Beatles, he later succeeded, during his solo career, in letting his music do the talking in masterful fashion. George always preferred to be described as a musician, and yet there were many more strings to his bow: producer of music and film; director; as well as an encourager (and enabler) of others. His HandMade Films company made both diverse and brilliant movies, and his Dark Horse label released not just George's own music, following his move away from Apple Records, but also some excellent records by other artists.
Perhaps, above all else, George was a great songwriter. From his first song to appear on a Beatles album, 'Don't Bother Me' (from the band's second album, With The Beatles), through the sublime 'Something', to the towering achievements of All Things Must Pass and beyond, he consistently proved himself a wonderful lyricist and tunesmith.
George was also fundamental to The Beatles' look and style, turning them into fashion icons. He was their mod brand leader and also the man who introduced the others to a serious love for Harry Nilsson, the acid sounds of the West Coast, and a proper evaluation of Bob Dylan, with whom Harrison became great friends and a collaborator. It was also George who brought Eric Clapton into the fold, along with Billy Preston and, of course, Ravi Shankar and the sounds of Indian classical music.
His record sales are a testament to his brilliance, but it's the affection he commands and the high regard he's still held in that are the mark of the man.
George Harrison: Renaissance man and so much more…
Born in Liverpool, in 1943, Harrison's earliest influences were jazz guitarist Django Reinhardt and bluesman Big Bill Broonzy, though he also loved the ukulele and comedy vignettes of George Formby. A passion for Elvis Presley gave George his entre into the world of rock'n'roll, while he was also a devotee of country twang, with Chet Atkins and Carl Perkins top of his list of favourite artists from the era before The Beatles changed everything.
Paul McCartney took George along to an audition for John Lennon's Quarrymen in 1958, and, upon reaching the age of 15, he was accepted as a full-time member. When The Beatles played in Hamburg, 17-and-a-half-year-old George was there to soak in the music he heard from other aspiring groups, as well as becoming road-honed, along with the rest of The Quarrymen. Nor should it be forgotten that, as The Beatles played multiple sets in the Hamburg clubs, it was not just John and Paul that were fulfilling the role of lead vocalist. Night after night, George sang 'Roll Over Beethoven', 'Everybody's Trying To Be My Baby', 'Nothin' Shakin' But The Leaves On A Tree' and Tommy Roe's 'Sheila'.
It would be pointless to retell the story of The Beatles and to constantly place George within the narrative, but George's songwriting contributions bear revisiting. After 'Don't Bother Me', it took two years for one of George's songs to appear on a Beatles album; the soundtrack to the film Help!, released in August 1965, boasted two: 'I Need You' and 'You Like Me Too Much'. The former, in particular, gives us an indication of George's ability to write beautiful love songs that were rarely straightforward, but always heartfelt.
Issued the following year, Rubber Soul includes 'Think For Yourself', the first of George's songs that wasn't a love song. The second of George's tracks on this album is 'If I Needed Someone', something of a musical coda to Help!'s 'I Need You'. In August 1966, three of George's songs appeared on the band's ground-breaking Revolver, adding crucial elements that made the album such a progressive and special record: there's the brilliant 'Taxman', with its iconic bassline, while 'Love You To' uses Indian instruments. (It was in October 1965 when George played the sitar on 'Norwegian Wood (This Bird Has Flown)', for Rubber Soul; 'Love You To' expanded upon this to include tabla, a pair of hand-drums, sitar and a tambura that provided the drone, making it the first Beatles song to fully reflect the influence of Indian classical music. 'I Want To Tell You' is the third of Harrison's Revolver compositions and is another song with a less than traditional structure, revealing George's considerable creativity, both lyrically and musically.
1967's Sgt Pepper's Lonely Hearts Club Band only featured one Harrison original – another Indian-influenced number which was, according to John Lennon, one of his best: 'Within You Without You'. That same year, on the soundtrack to Magical Mystery Tour, George contributed the delicate 'Blue Jay Way'. In March 1968, The Beatles released 'Lady Madonna' as a single, with George's 'The Inner Light' on the B-side, featuring lyrics that are a rendering of the 47th chapter of the Tao Te Ching. The instrumental track was recorded in Bombay (Mumbai), India, in January 1968, during the sessions for Harrison's debut solo album, Wonderwall Music.
The Beatles' 1968 album that we've all come to call "The White Album" contains four Harrison songs, including one of George's towering achievements. "I wrote 'While My Guitar Gently Weeps' at my mother's house in Warrington," he said. "I was thinking about the Chinese I Ching, the Book Of Changes… The Eastern concept is that whatever happens is all meant to be and that there's no such thing as coincidence – every little item that's going down has a purpose." The album also includes 'Piggies', a song George originally wrote in 1966, 'Long, Long, Long' and 'Savoy Truffle', the latter is a song about Eric Clapton's fondness for sweets.
The two songs written by George for the Yellow Submarine soundtrack are 'Only A Northern Song' and 'It's All Too Much'. In early summer 1969, The Beatles released 'The Ballad Of John And Yoko' as a 45, with another of George's songs, 'Old Brown Shoe', on the flip. It was very much a precursor to what would follow. Issued in 1969, Abbey Road contained one of George's standout numbers – and one of the finest songs on the album – 'Something', though 'Here Comes The Sun' is certainly worthy of accolades as well.
With George well into his stride, two more Harrison compositions made it onto The Beatles' final album, Let It Be: 'For You Blue' (also the B-side of 'The Long And Winding Road' in the US) and 'I Me Mine', the last new song recorded by The Beatles before they formally split. George more than most would have appreciated the irony.
George's solo songwriting contributions to The Beatles' catalogue, while clearly fewer in quantity than either John or Paul's, more than held their own in terms of quality. A chronological listen to those tracks alone reveal how Harrison grew as a writer, and how his contributions, way more than the "one per album" assumption of lazy historians, also helped complete many of The Beatles' albums.
In fact, George was so productive that his first two solo albums also date from his Beatle days. Wonderwall Music and Electronic Sound, the latter a disc much loved by The Chemical Brothers, may once have been considered curiosities, but they still repay rediscovery, having been largely overlooked since their release, in 1968 and 1969, respectively. Turns out that George was ahead of his time. The former combines a fusion of Western and Eastern music while the latter is comprised of two lengthy Moog synthesiser pieces: 'Under the Mersey Wall' and 'No Time or Space', where George is guided by the Moog wizard Bernie Krause.
All Things Must Pass (1970) could not be more different. Released as a triple-LP box set, it remains a staggering achievement. Utilising the skills of Eric Clapton, along with Bobby Whitlock, Jim Gordon and Carl Radle (who, collectively, would go onto to become The Dominos to Eric's Derek), Badfinger, Ringo Starr, Klauss Voormann, Billy Preston, Ginger Baker and Pete Drake, among others, the songs within reflect a total contrast to The Beatles' music, as George created one of the truly great albums.
'My Sweet Lord', 'Ballad Of Sir Frankie Crisp (Let It Roll)', 'Behind That Locked Door', the beautiful 'Isn't it A Pity', 'Apple Scruffs', the supercharged 'What Is Life', 'Beware Of Darkness' and the title track: all are classics. Additionally, there's, 'I'd Have You Anytime', a song written with Bob Dylan, along with a Dylan cover, 'If Not For You' – both beautifully realised. And then there's the vastly underrated 'Let It Down', the lovely 'Run Of The Mill' and the uplifting 'Awaiting On You All'… Few albums are solid gold from the first track to last, but All Things Must Pass is one of them.
'My Sweet Lord' has the distinction of being the first No.1 single in both the UK and the US to be released by a former Beatle, as well as being the UK's biggest-selling single of 1971. George wrote the song, but did you know that he was not the first to record it? He actually gave the song to Billy Preston, who included it on his September 1970 album, Encouraging Words that George also produced.
It was Madeline Bell who asked US soul singer Doris Troy to help out with the vocals on Billy Preston's debut Apple album, That's The Way God Planned It, which led to Doris signing to Apple herself and recording a solo album that George Harrison co-produced at Trident and Olympic Studios in London. Harrison co-wrote four of the songs on Doris Troy, as well as arranging the traditional 'Jacob's Ladder'. When the album was reissued, Troy said, "Doing that album was a reminder that 'soul' didn't have a colour." Amen to that.
As an adjunct to this ground-breaking All Things Must Pass, the following year's The Concert For Bangladesh gathers together many of the former album's participants on another epic triple-disc set, with Ravi Shankar opening proceedings for his protégé and Dylan bossing Side Five. The highlights include a selection of All Things Must Pass songs and Ringo Starr's 'It Don't Come Easy', as well as a lovely take on 'Here Comes The Sun'. There's also a superb version of 'While My Guitar Gently Weeps', with Eric Clapton to the fore – as he was on the original recording. Just one listen to the album's title track, a hit single for George will remind you of the kind of night you missed if you weren't there, but can recapture through the sheer joy of this live album.
On both his early 70s outings, George shared production with Phil Spector, whose dense Wall Of Sound technique is considerably cleaned up in the remastered, reissued albums. For Living In The Material World, George took over the producer's role and offers us the heartfelt 'Give Me Love (Give Me Peace On Earth)'.
On this album, George also delivers some stunning lead guitar work, as well as writing two of his most seductive songs, 'Don't Let Me Wait Too Long' and 'Be Here Now': 24-carat masterpieces. Lovely meditative music is, of course, George's forte and his insistence on putting across a non-threatening faith and spirituality pervade much of his best work.
Its follow-up, Dark Horse, is something of a departure from that model, as it chronicles a period of personal and professional upheaval in George's life. Includes the lovely 'Maya Love' and the more raucous, but fabulous, Ron Wood collaboration, 'Far East Man', it boasts a cast of top session men – including Jim Keltner, Willie Weeks, Tom Scott and Andy Newmark among them – ensuring a slick sound that epitomises the LA scene of 1973/74.
George began working on his next album in April 1975. Released in September that year, Extra Texture (Read All About It) includes his gorgeous tribute to Smokey Robinson, 'Ooh Baby (You Know That I Love You)', a track that sets the template for the rest of the album. This is George's "soul record", in that he both bares his soul and takes a more soulful approach to the music.
There is arguably no song more beautiful on the album than 'The Answer's At The End', inspired by George's home at Friar Park. Built on the site of a 13th Century friary, The Victorian Gothic mansion, in Henley-on-Thames, Oxfordshire was built in the 1890s by Frank Crisp, a London solicitor and enthusiast for microscopes. Both the house's interior design and the gardens reflected Crisp's love of whimsy and eccentricity; it was above an entrance-way in a garden wall that George found the inscription, "Scan not a friend with a microscopic glass. You know his faults, now let his foibles pass. Life is one long enigma, my friend. So read on, read on, the answer's at the end."
It's one thing to find such an inspirational text (one that George apparently was mindful of during some of the difficult times he experienced while The Beatles were breaking up), but it's quite another to be able to put it to such a lovely melody. 'The Answer's At The End' benefits greatly from a lovely David Foster string arrangement, but most of all from George's brilliant piano playing. It's hands-down a contender for George's greatest, most overlooked recording.
And that's not all… Extra Texture also includes fabulous 'This Guitar (Can't Keep From Crying)' and 'You', the latter released as a single, two weeks ahead of the album's release. When the album came out in the US, in late September 1975 (it was issued two weeks later in the UK), it failed to receive universal acclaim – in fact just the opposite. But the fact is, it's a grower: one that has stood the test of time far better than many of George's contemporaries' offerings from the middle years of that strange decade. If you've overlooked this album, give it a listen… and remember: once is never enough.
Extra Texture (Read All About It) was George's final album for Apple Records. The follow-up, his seventh solo long-player, came out a year later, in November 1976; Thirty Three & 1/3 was released on Harrison's newly formed Dark Horse Records. Despite George being ill with hepatitis during its making, it's proved to be an enduring record, full of great songs and, in some cases, dark humour – in particular, 'This Song', a satire on the court case surrounding 'My Sweet Lord'.
Reviewing the album, Billboard said, "[It's] a sunny, upbeat album of love songs and cheerful jokes that is [George's] happiest and most commercial package, with least high-flown postures, for perhaps his entire solo career." It's impossible to disagree, particularly for the inclusion of another of George's hidden gems, the delicate and beautiful tribute to a Motown legend, 'Pure Smokey', which features two of George's most lovely guitar solos.
Two and a half years later, the self-titled George Harrison became his second Dark Horse release. Recorded after George's marriage to Olivia, it's a pure reflection of their love, opening with the heartfelt 'Love Comes To Everyone', and includes another song about his bliss, 'Dark Sweet Lady'. There's also 'Not Guilty', a song that George had originally recorded a decade earlier during the making of "The White Album", and 'Blow Away', which became a Top 20 hit in the US – an example of George's ear for a great hook.
In 1981, George released Somewhere In England, his first album in two years and his first new music since the tragic death of John Lennon. It also reflected his difficulties working with Warner Bros Records, who distributed George's Dark Horse imprint. Despite these potential setbacks, it included one of Harrison's biggest hit singles, 'All Those Years Ago', a tribute to Lennon that featured Ringo Starr on drums, as well as Paul and Linda McCartney and Denny Laine on backing vocals.
A little over a year later, Gone Troppo emerged as George's 10th studio album, and his last under contract with Warner Bros. It's far from George's finest moment, and arguably suffers from the musical mood pervading the early 80s. Lead single 'Wake Up My Love' is a good example of George trying to write a song that was contemporary, rather than focusing on what he was really great at. But, for all that, there are some lovely moments, including 'Mystical One' and 'Unknown Delight' – both proving that a record company can't keep a great songwriter down.
It would be five years before George put out another solo album and, when he did, it was a serious return to form. Cloud Nine includes 'Got My Mind Set On You', a song not written by George (it was originally released by James Ray, in 1963), but one which he wholly makes his own; it became his third No.1 single. The parent album was co-produced with ELO's Jeff Lynne, who also co-wrote three of the tracks, including, 'When We Was Fab', another hit single and another hark back to George's Beatles' days. The album went Top 10 in both Britain and America.
Perhaps inspired by thoughts of his time in a band, Harrison formed The Traveling Wilburys with Jeff Lynne, Roy Orbison, Bob Dylan and Tom Petty. This most super of supergroups came about after the individuals convened at Dylan's home to record a song for a single for George. 'Handle With Care' was, however, just so good that they carried on and recorded an entire album together. The Traveling Wilburys Vol 1 went on to win a Grammy and is one of those albums that should be in everyone's collection: it's consummate, collective songwriting of the highest order.
Shortly after the album's release, Orbison tragically died of a heart attack. Two years later, the remaining members released the deliberately misnumbered Traveling Wilburys Vol 3. During this period, George also played on Dylan's Under The Red Sky and worked on Lynne's Armchair Theatre, both released in 1990.
In 1991, George went on the road with a band that included Eric Clapton, Andy Fairweather Low, Nathan East, Greg Phillanganes and Chuck Leavell, and the resulting live double-album, Live In Japan, is a journey through George's Beatles career and his solo work. It serves as a fulsome reminder of what a great songwriter George Harrison is, was, and always will be.
In 1994, with work underway on The Beatles' Anthology project, George got together with Ringo and Paul to work on a song fragment originally written by John Lennon. The result was 1995's 'Free As A Bird', the first new material in 25 years to be credited to all four Beatles. It was followed by 'Real love', released the following year and included on Anthology 2.
In 1997, George was diagnosed with throat cancer and treatment appeared to be a success. In 2001, however, it was revealed that the cancer had spread. George Harrison passed away on 29 November 2001 and, according to Hindu tradition, his ashes were scattered in the Ganges and Yamuna Rivers near Varanasi, India, by his close family.
There is a Hindu proverb that says: "There is nothing noble in being superior to some other person. True nobility comes from being superior to your previous self." It would be too trite to say that George's solo career was superior to that during his time with The Beatles, yet, as both an artist and a man, he continued to grow.
"When you were born, you cried and the world rejoiced. Live your life in such a manner that when you die, the world cries and you rejoice," is another Hindu proverb. We cried, and yet we rejoiced at the nobility of George Harrison's life.
Format:
UK English