Under A Bad Sign: Cream Start Their Long Goodbye
'I was in bad shape. It wasn't so much self-abuse as self-neglect,' said Eric Clapton.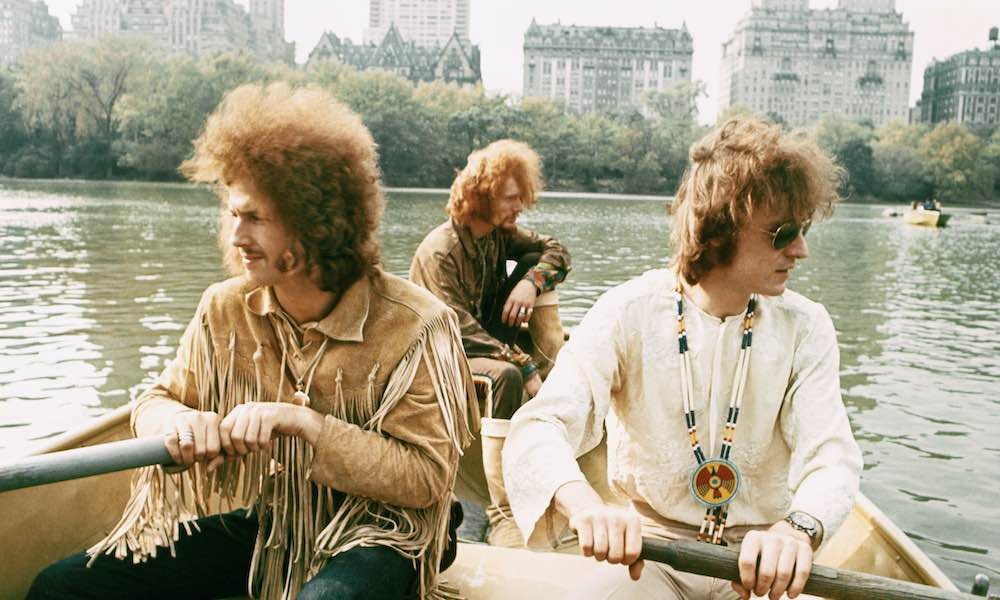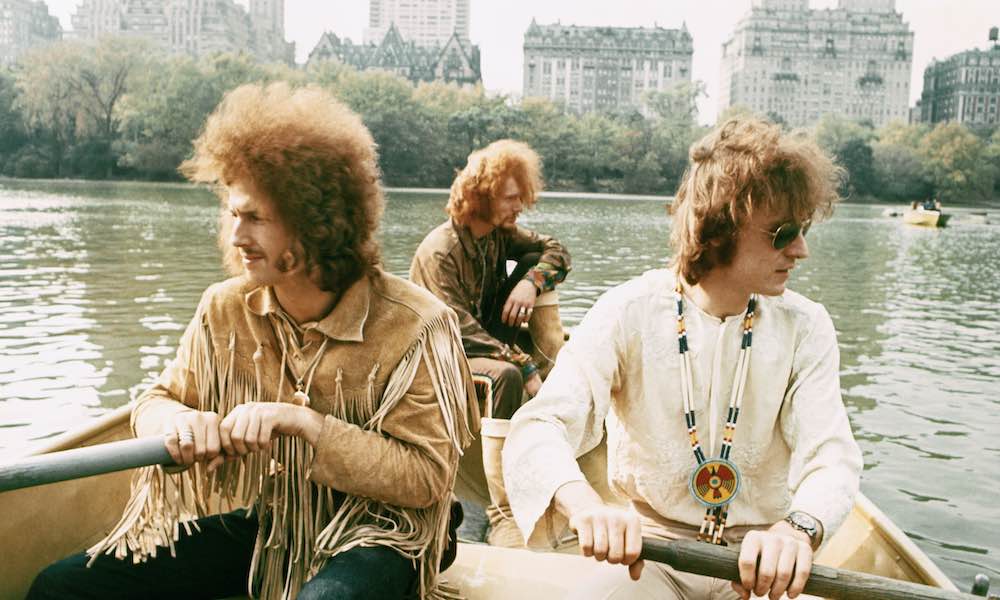 On July 10, 1968, Cream announced that within a few months, they would be going their separate ways. Just as their third album Wheels Of Fire was being released, and after considering the announcement for the whole of that year and even before, Eric Clapton declared that the band were splitting up, citing "loss of direction."
At least their fans had some time to get used to the bad news. Clapton, Jack Bruce, and Ginger Baker went on to play a farewell tour from October, culminating in their famous final concert at London's Royal Albert Hall on November 26 that year. Just before the tour started, they went to IBC Studios in London to record three songs, "Badge," "Doing That Scrapyard Thing," and "What A Bringdown," to be added to what became their final album, Goodbye.
That LP was released early in 1969 and, with a running time of only 30 minutes, featured the three new songs after three live cuts recorded at the Forum in Los Angeles on the farewell tour. "Badge," to many Cream's last great moment on record, was co-written by Clapton with his friend George Harrison, who also played rhythm guitar on it and was billed on the disc as "L'Angelo Mysterioso."
'I was in bad shape'
"The workload was pretty severe," explained Clapton to Uncut magazine in 2012 about the split. "We were playing six nights a week and I lost weight until I was about nine stone and I looked like death. I was in bad shape. It wasn't so much self-abuse as self-neglect.
"I think that all added to the psychology of the situation, which was pretty tricky at the best of times. Ginger and Jack were dynamic characters and pretty overwhelming. It felt like I was in a confrontational situation 24 hours a day. Half my time was spent trying to keep the peace. And on top of that, you're trying to be creative and make music.
Listen to the best of Cream on Apple Music and Spotify.
"I was calling home to Robert Stigwood, our manager, and saying, "Get me out of here – these guys are crazy. I don't know what's going on and I've had enough." He'd always say to give it one more week. That was bearable as long as there was no visible alternative. But when something came along that showed another way, that was it for me."
Buy or stream Cream's Goodbye.