Best Rolling Stones 70s Songs: 20 Rock'n'Roll Classics
The best Rolling Stones 70s songs prove why the band were untouchable in a decade during which they shaped the course of rock'n'roll.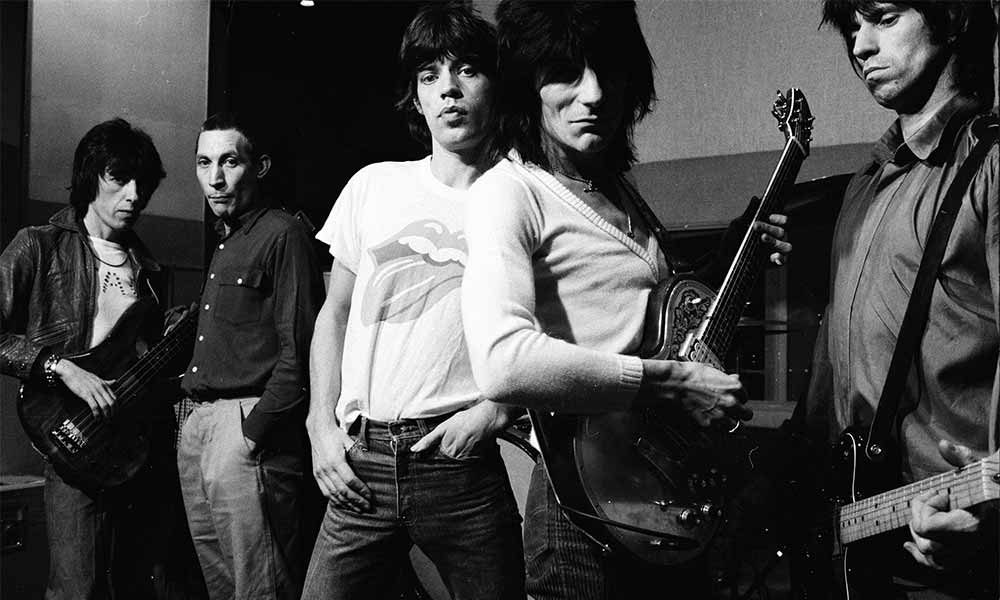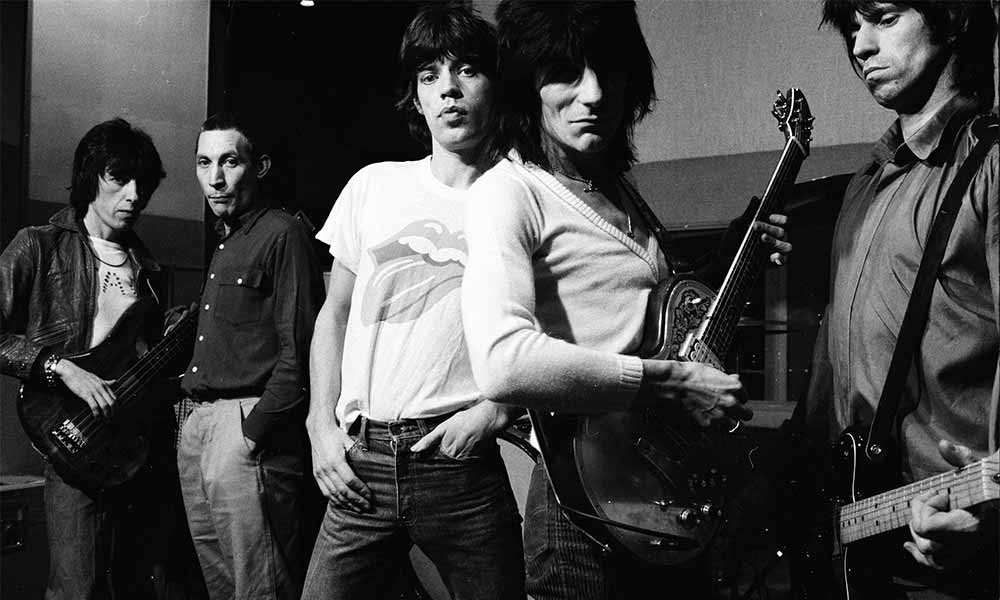 As a unit, The Rolling Stones were untouchable in the 70s. Their reputation as a live act was unrivalled, earning them the title of "The Greatest Rock'n'Roll Band In The World." In the studio, they were creating classic albums like Sticky Fingers, Exile On Main St and Goats Head Soup. The best Rolling Stones 70s songs not only captured the band in their pomp, but shaped the course of rock'n'roll throughout the decade.
Although the Rolling Stones had a storied career before the 70s, with classic hits like the sitar anthem "Paint It Black" on Aftermath (which also featured "Under My Thumb") "Gimme Shelter" and "Midnight Rambler" off of Let It Bleed, "Sympathy for the Devil" and "Street Fighting Man" on Beggars Banquet, and the psychedelia-tinged Their Satanic Majesties Request, the 70s cemented the Rolling Stones' legacy as one of the greatest bands of all time alongside contemporaries The Beatles and Led Zeppelin.
Below are our picks of the timeless Rolling Stones songs that made the Stones such a force in the 70s. Think we've missed some? Let us know in the comments section.
Listen to The Rolling Stones' Honk collection on Apple Music and Spotify, and scroll down to read out pick of the 20 best Rolling Stones 70s songs.
Best Rolling Stones 70s Songs: 20 Rock'n'Roll Classics
20: Memory Motel (Black And Blue, 1976)
The seven-minute ballad "Memory Motel," which was written by Mick Jagger and Keith Richards, has been a favorite live song for The Rolling Stones for decades. It was inspired by a visit to the Memory Motel in Montauk, East Hampton, while the band were hanging out with artist Andy Warhol. Photographer Peter Beard, who took Jagger and Richards to the motel, said that the ageing couple who owned the establishment took a dislike to the musicians, but Jagger liked the name and used it anyway. The motel inspired their sweet song about an independent-minded, hazel-eyed, "peachy kind of girl." Top session man Billy Preston played acoustic piano on the track.
19: Dance Little Sister (It's Only Rock'n'Roll, 1974)
Though one of the best Rolling Stones 70s songs, "Dance Little Sister" sounded like it could have been made at any time over the previous decade. The guitar-driven song was apparently triggered by Jagger's happy memories of dancing with Bianca Jagger during a holiday in Trinidad ("On Saturday night we don't go home/We bacchanal, ain't no dawn"). It remains a crowd-pleaser at Stones concerts alongside other favorites like "Jumpin' Jack Flash," "Ruby Tuesday," and "Get Off My Cloud."
18: Sweet Virginia (Exile On Main St, 1972)
The Stones are known for their rousing rock songs like "Let's Spend the Night Together" and blues covers like the Chuck Berry hit "Come On," but on "Sweet Virginia" they showed they could do a country music shuffle. The band sound like they are having fun on the track, which features a neat harmonica solo by Jagger, a saxophone solo by Bobby Keys, and the lively backing singing of Dr. John and Shirley Goodman.
17: Sway (Sticky Fingers, 1971)
Mick Taylor plays a fine bottleneck slide guitar solo on "Sway," a slow, bluesy song. The lyrics by Jagger and Richards are dark – it is about a day that "… broke up your mind/Destroyed your notion of circular time" – and are propelled by some powerful drumming by Charlie Watts. The backing vocalists include Ronnie Lane of Faces and The Who's Pete Townshend.
16: Happy (Exile On Main St, 1972)
"Happy" provided a minor hit for the Stones, reaching No.22 on the Billboard charts in 1972. It was one of their fastest turnarounds. Richards wrote most of the lyrics during an afternoon at his villa in southern France and then sang lead vocals. "It was cut and done in only four hours," he said, using the famous Rolling Stones Mobile Studio. It's a breezy, upbeat pop song featuring Nicky Hopkins on piano, who also featured on "Monkey Man," "Tumbling Dice," "Waiting on a Friend," and other songs throughout the late 60s and 70s. "I was pretty happy about the song, hence the title," added Richards.
15: Fool To Cry (Black And Blue, 1976)
Mick Taylor had left the band and the Stones were trying out new guitarists during the recording of their 1976 album, Black And Blue. Wayne Perkins, whose credentials included being part of the Muscle Shoals Sound Studio roster, added his own atmospheric sound to this sweet ballad. "Fool To Cry" is a favorite song of television star and writer Lena Durham, who commissioned a new version for her hit show Girls.
14: Fingerprint File (It's Only Rock'n'Roll, 1974)
"Fingerprint File," the closing track from the 1974 album It's Only Rock'n'Roll, was produced by Jagger and Richards under the pseudonym "The Glimmer Twins." ("The Glimmer Twins" pseudonym began while on a vacation with their then-girlfriends Marianne Faithfull and Anita Pallenberg, and Jagger-Richards were the sole credited producers of Stones albums starting from It's Only Rock'n'Roll until 1982's Still Life.) "Fingerpint File" is an experimental song – an attempt to blend rock with dance/electronic music. The sound was influenced by Sly And The Family Stone; Richards used a wah-wah pedal to get the effect he wanted on his guitar parts. The lyrics reflect the tumultuous reign of President Richard Nixon, with lines about the FBI and a corrupt government "Listening to me/On your satellite."
13: Dancing With Mr. D (Goats Head Soup, 1973)
"Dancing With Mr. D" is the gnarly, funky opening track to the album Goats Head Soup, which was partly recorded at Dynamic Sound Studios in Kingston, Jamaica. (The Goats Head Soup recording sessions also included many songs that would be later released on Tattoo You, including "Start Me Up.") The lyrics to "Dancing With Mr. D," however – "Down in the graveyard where we have our tryst/The air smells sweet, the air smells sick" – were sung against a powerful beat that featured some brilliant percussion work from Ghanaian musician Rebop Kwaku Baah.
12: Angie (Goats Head Soup, 1973)
The 1973 acoustic ballad "Angie," also from Goats Head Soup, went to No.1. in the US. (It's one of eight songs to achieve this distinction, including "Honky Tonk Women" and "Ruby Tuesday.") The public was captivated by "Angie," speculating on the subject of the song. Numerous theories circulated, including that the lyrics were about actress Angie Dickinson, David Bowie's first wife, Angie, or guitarist Richards' daughter, Dandelion Angela Richards. The video for the song was shot by Sir Michael Edward Lindsay-Hogg, who had cut his teeth working with Ronnie Barker on television comedy shows.
11: Torn And Frayed (Exile On Main St, 1972)
Texas-born Al Perkins plays pedal steel guitar on "Torn And Frayed," a song, like many of the best Rolling Stones 70s songs, also recorded in the south of France. It is perhaps one of the most heavily Gram Parsons-influenced songs the Stones ever cut. Parsons was present when "Torn And Frayed" was being recorded and its country-soul atmosphere is reminiscent of the work of his band The Flying Burrito Brothers (for whom Al Perkins played), especially their 1969 debut album, The Gilded Palace Of Sin.
10: Before They Make Me Run (Some Girls, 1978)
"Before They Make Me Run" is one of the most personal songs written by Richards, and followed the death of his friend Gram Parsons from a drugs overdose in 1973. Richards was arrested for possession of heroin in February 1977 and had sought medical treatment for his addiction problems. The song, written during a period when the guitarist did not sleep for five days, was originally called "Rotten Roll." Cover versions have been recorded by Steve Earle and Great Lake Swimmers.
9: Doo Doo Doo Doo Doo (Heartbreaker) (Goats Head Soup, 1973)
"Doo Doo Doo Doo Doo" features some of Jagger and Richards' angriest lyrics. The lines "You heartbreaker, with your .44/I want to tear your world apart" were written after the dramatic events of April 1973, when a 10-year-old boy called Clifford Glover was shot through the heart by plainclothes policemen in New York. The youngster had been mistaken for a suspect in an armed robbery.
8: Miss You (Some Girls, 1978)
Richards said that "Miss You" was deliberately calculated for success as "a disco song." It has a catchy beat and the simple lyrics were written by Jagger as he was jamming with keyboard player Billy Preston. Bill Wyman admitted that he worked hard on getting a memorable bass line for what became one of the best Rolling Stones 70s songs, and said he was so successful that "every band in the world copied it for the next year." The title track to "Some Girls" was also excellent, and the Some Girls album, which reached No.1 on the Billboard charts, was nominated for Album Of The Year at the Grammy Awards.
7: It's Only Rock'n'Roll (But I Like It) (It's Only Rock'n'Roll, 1974)
"The idea of the song has to do with our public persona at the time," said Jagger. "I was getting a bit tired of people having a go, all that, 'Oh, it's not as good as their last one,' business. The single sleeve for 'It's Only Rock'n'Roll (But I Like It)' had a picture of me with a pen digging into me as if it were a sword. It was a light-hearted, anti-journalistic sort of thing." This rock classic was recorded one night in a studio at Ronnie Wood's home in Richmond and featured David Bowie as a backing vocalist, with Willie Weeks on bass.
6: Dead Flowers (Sticky Fingers, 1971)
The dark, clever country-style song "Dead Flowers," which was recorded in London, features some aching guitar work from Richards and Mick Taylor. It is one of the Stones songs that has been widely covered. The version by Townes Van Zandt was used in the Coen Brothers' film The Big Lebowski.
5: Wild Horses (Sticky Fingers, 1971)
"If there is a classic way of Mick and me working together, 'Wild Horses' is it," said Richards of a song that easily earns its place among the best Rolling Stones 70s songs. "I had the riff and chorus line, Mick got stuck into the verses. Just like '(I Can't Get No) Satisfaction,' 'Wild Horses' was about the usual thing of not wanting to be on the road, being a million miles from where you want to be." The song has a real emotional pull and the version cut at Muscle Shoals in Sheffield, Alabama, near the end of their 1969 tour of America, reflected the depth of Richards and Jagger's musical understanding. Pianist Jim Dickinson recalled them passing a bottle of bourbon back and forth as they sang together into one microphone.
4: Brown Sugar (Sticky Fingers, 1971)
"Brown Sugar" was one of the two songs recorded on the Sticky Fingers album at Muscle Shoals Sound Studios. Others, like "Moonlight Mile," were recorded at Stargroves. "The lyric was all to do with the dual combination of drugs and girls. This song was a very instant thing, a definite high point," said Jagger, who was soon to become a father with singer-actress Marsha Hunt. The lyrics have been modified in live performances over the years, with the band removing some of the more controversial lines. Musically, Jagger's energetic singing, the punchy tenor saxophone playing of Bobby Keys, the pulsating drumming of Watts and the wonderful guitar work of Richards (who had sought some advice from Ry Cooder) make "Brown Sugar" one of the best Rolling Stones 70s songs.
3: Can't You Hear Me Knocking (Sticky Fingers, 1971)
Mick Taylor rated "Can't You Hear Me Knocking" as one of the best Rolling Stones 70s songs, and went so far as to call it one of his favorite Stones songs of all time. There is a great riff from Richards, and Jagger sings with power and passion. The jam at the end was completely improvised in the studio and was the reason the song reached more than seven minutes in length. The band used percussionist Rocky Dijon on some of their 60s hits, including "You Can't Always Get What You Want," and his fine conga playing adds to the appeal of this classic.
2: Beast Of Burden (Some Girls, 1978)
Jagger called "Beast Of Burden" an "attitude song." It was an allegorical way of Richards saying thank you to his musical partner for "shouldering the burden" while he was going through problems in the mid-70s. It is also a heart-breaking meditation on his disintegrating relationship with Anita Pallenberg. The song is a brilliant example of how Richards gelled with his new guitar foil, Ronnie Wood. "The track is a good example of the two of us twinkling felicitously together," said Richards.
1: Shine A Light (Exile On Main St, 1972)
Though "Shine A Light" had its origins in the 60s (when Jagger wrote some lyrics for the late Brian Jones), the final and best studio version of the song was recorded in London at the end of 1971. This superb song, which features Leon Russell on piano, also inspired the title for the documentary Martin Scorsese made about the band in 2008. Cementing its place among the best Rolling Stones 70s songs, Jagger said it was his favorite song from the brilliant Exile On Main St album.
Looking for more? Discover the best Rolling Stones live performances.