Why Brian Jones Was So Important To The Rolling Stones
Brian Jones was a musical innovator and multi-instrumentalist who was very much the inspiration for The Rolling Stones in their early days.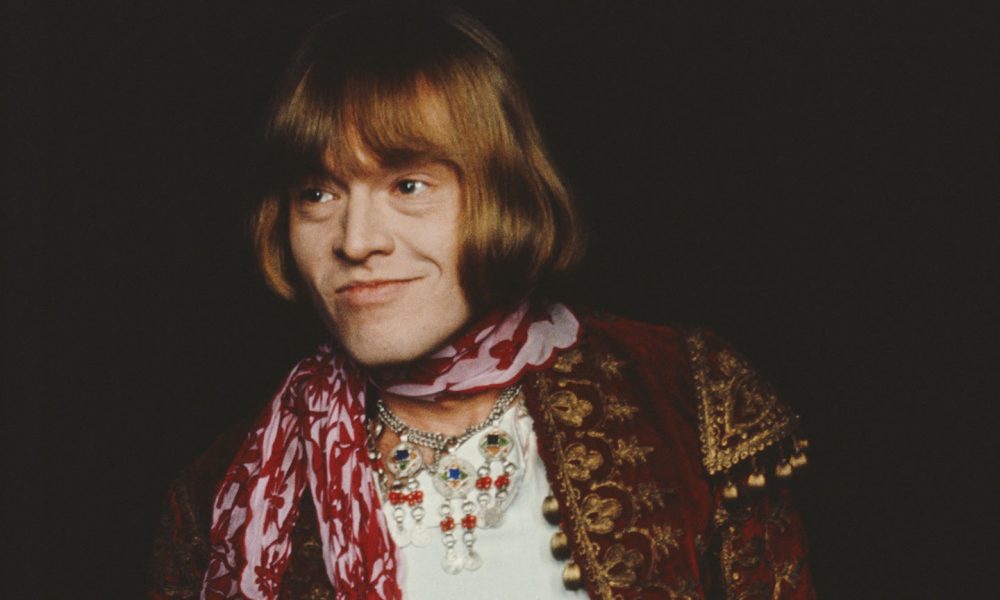 Brian Jones died tragically young, aged just 27, on July 3, 1969. He was in The Rolling Stones for seven years and his importance to the band in those early days cannot be underestimated. He truly was an innovator and despite his troubled life, his influence on music should be recognized.
Brian Jones was one of the first people in Britain to play slide guitar and his love of the blues was at the heart of what he and the rest of The Rolling Stones were all about when they started out. His musicianship, especially in the early days of the band, added so much the singles that propelled The Rolling Stones into the pop charts; it was his fashion sense and his hairstyle, that appealed to both men and women, that were copied by bands on both sides of the Atlantic.
The Rolling Stones - Street Fighting Man (Official Lyric Video)
Born Lewis Brian Hopkin Jones at the Park Nursing Home in Cheltenham, Gloucestershire, on Saturday, February 28, 1942. His parents were well-to-do, middle class and Brian went to a fee-paying junior school before gaining a place at a local grammar school where he excelled. Brian's father, who played the piano and the organ as well as leading the choir at their local church, had high hopes that his son would follow in his footsteps and go to university.
Brian's overriding passion was music and around the age of sixteen, he heard his first Charlie Parker record and as a result persuaded his parents to buy him a saxophone. This proved, like many things with Brian, to be a passing phase, and for his seventeenth birthday, he was given an acoustic guitar. Having left school and deciding against university Brian had a succession of jobs before going to see the Chris Barber Band play a concert at Cheltenham Town Hall in 1961; their set included a blues segment featuring Alexis Korner. Brian became obsessed with the blues, practicing slide guitar while listening to Elmore James and Robert Johnson records.
Brian was soon hitch-hiking to London where he would go to the Ealing Blues club sometimes sitting in with the Alexis Korner's band. One night, Mick and Keith, on a visit to the club, saw Brian play slide guitar and were impressed with his playing of Elmore James's "Dust My Broom." Soon after, Brian, Ian Stewart, Keith and Mick began rehearsing at Soho's Bricklayers Arms pub and on July 12, 1962, they debuted for Alexis Korner's band at the Marquee Club. They were billed as The Rollin' Stones.
Brian's musical prowess did not extend to composing but examples of his talent can be heard on numerous Stones recordings, among them, his slide guitar on "I'm a King Bee," "Little Red Rooster," and "No Expectations" from Beggars Banquet. He plays the sitar on "Street Fighting Man" and "Paint It, Black;" organ on "Let's Spend the Night Together;" marimba on "Under My Thumb" and "Out Of Time;" recorder on "Ruby Tuesday;" dulcimer and harpsichord on "Lady Jane;" saxophone and oboe on "Dandelion;" mellotron on "She's A Rainbow;" and his harmonica playing graces "Not Fade Away," "2120 South Michigan Avenue," and "Prodigal Son."
Brian Jones' increasing estrangement from the band from around 1967 onwards led to him feeling isolated and unhappy with the musical direction of The Rolling Stones. In early 1969, he decided to leave the band that he had helped to form to try and find a new musical direction for his undoubted talents. Tragically in the early hours of July 3, 1969, aged 27 years old, Brian drowned in the swimming pool of his new home in Ashdown Forest, Sussex.
Listen to the best of The Rolling Stones on Apple Music and Spotify.