The Ealing Club, The Rolling Stones And The Birth Of British Rock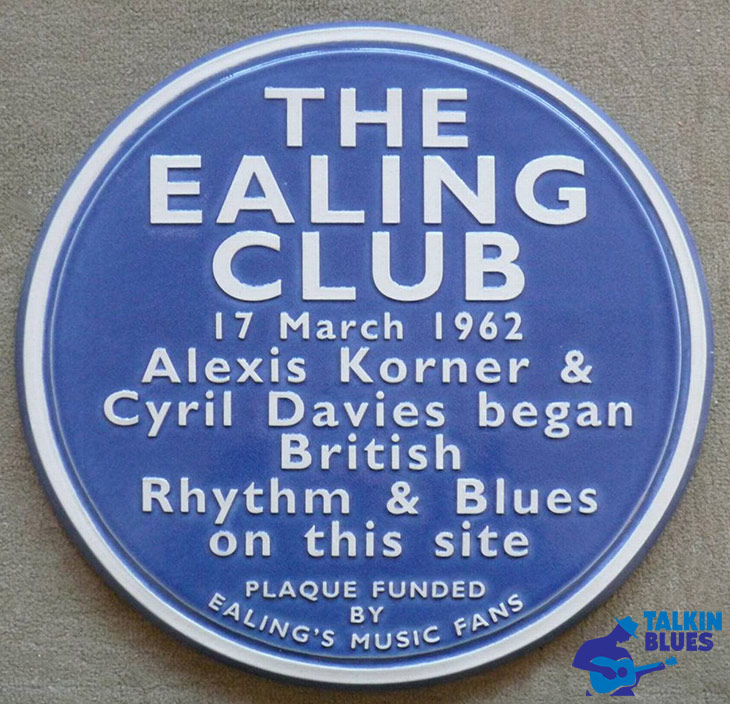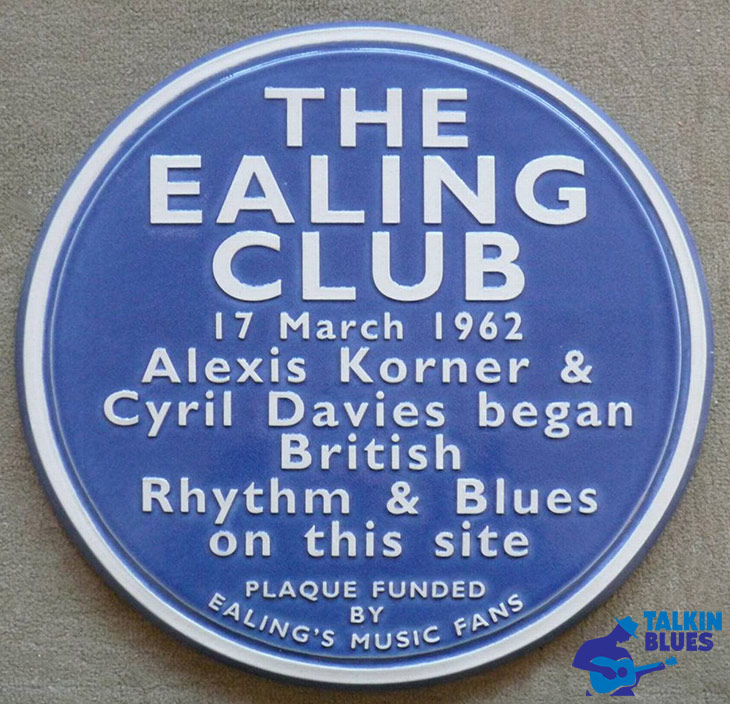 A humble west-London basement next to a long-lost ABC bakery is an unlikely place to find one of the most significant venues in music history. Yet that overlooked historic venue – at 42A The Broadway, Ealing – ignited British blues and became the launch pad for the careers of a golden generation of British rock musicians, including The Rolling Stones and The Who. The rich history of The Ealing Club is now being celebrated in a documentary called Suburban Steps To Rockland: The Story Of The Ealing Club.
In late 1961, Arthur (Art) Wood, brother of Ronnie, and a blues enthusiast who sang occasionally with Alexis Korner and Cyril Davies, suggested the downstairs drinking club, which hosted trad jazz gigs, as an ideal place for Korner's Blues Incorporated band (which included a young drummer called Charlie Watts, along with guitarist Long John Baldry and saxophonist Dick Heckstall-Smith) to play.
Speaking to uDiscover Music, Alistair Young, co-founder of the Ealing Club Community Interest Company, a non-profit organisation dedicated to highlighting the music heritage of Ealing, says, "Korner and Davies were closely related to the skiffle movement and musicians such as Chris Barber. At the time, lots of clubs, especially folk and jazz clubs, didn't allow amplified music, and Blues Incorporated wanted a place to experiment with electric blues. It was mainly a drinking club at the time but they saw the potential – and the leaseholder, Ferri Asgari, was happy for them to play there."
The band paid for an advertisement in the 14 March 1962 edition of Jazz News: "Alexis Korner's Blues Incorporated: The Most Exciting Event Of This Year. Rhythm And Blues Clubs No.1: The Ealing Club, Ealing Broadway, W5 (Immediately Opposite Tube station). Debut Of Britain's First Rhythm & Blues Band. This Saturday & Every Saturday: 7.30pm."
Three days later, Blues Incorporated opened on the small stage. As Korner recalled, "The club held only 200 when you packed them in, and there were only about 100 people in all of London who were into the blues… and all of them showed up at the club that first night."
Young, who is also the producer on the new film about the club, says, "The original club was a bit grungy but atmospheric. The condensation meant that water came through and dropped on Charlie Watts' head." Sometimes the club's staff had to drape sheets over the microphone and speakers to protect the equipment, leading The Ealing Club to be nicknamed The Moist Hoist by some musicians.
Asgari remembered the heat inside the room getting too much for The Who's drummer, Keith Moon. "Keith owed me so many shirts," the leaseholder recalled. "He would get so sweaty that he would just tear his shirt off and demand a fresh one. Keith and I were the same size, so my manager, Jackie, would be on standby with a pile of my shirts to give to Keith during the gig."
Among those watching on the opening night was Brian Jones (styling himself as Elmo Lewis), who gave Korner a tape of his attempts to play slide guitar like Mississippi's Elmore James. Korner was impressed enough to invite Jones back to play the following week.
For British blues fans in love with the music of Americans such as Muddy Waters and Jimmy Reed, this was a chance to hear British blues with like-minded fans. Mick Jagger recalled, "Just when we were getting together we read this little thing about a rhythm'n'blues club starting in Ealing. Everybody must have been trying to get one together. We thought, 'Let's go up to this place and find out what's happening.'"
Jagger recalls waiting in line for his chance to perform. "We'd all sing the same bloody songs; we'd all have a turn singing 'Got My Mojo Working' or whatever it was. It was the Muddy Waters that went down best."
On 7 April, Jagger's and Keith Richards' band, then called Little Boy Blue And The Blue Boys, went to The Ealing Club, where they met Jones and Watts. That summer, the band, re-named The Rolling Stones, made their debut in the club, which had been dubbed by Melody Maker magazine as "Britain's first R&B club".
Ealing's open-mic policy was the catalyst for other future superstars to try their luck. The Who (then called The Detours), The Pretty Things, Manfred Mann, The Tridents (with Jeff Beck) and Wainwright's Gentlemen (with future Deep Purple singer Ian Gillan) all got started at the club. After hitch-hiking from Newcastle to play in Ealing, Eric Burdon went home to form The Animals. Eric Clapton, Elton John (then called Reg Dwight), Jack Bruce, Paul Jones, Gino Washington and Rod Stewart all played and listened to enthusiastic Ealing crowds. Among the people who attended the club was a young David Bowie.
The success of The Ealing Club prompted other London clubs, such as The Marquee, to start hiring blues bands instead of jazz ones. Within two years there were blues clubs – and bands – all over the UK.
Keith Richards later wrote, "Cyril Davies and Alexis Korner got a club going, the weekly spot at the Ealing Jazz Club, where rhythm'n'blues freaks could conglomerate. Without them there might have been nothing."
By 1965, the club had been superseded by larger London venues. It closed its doors to R&B and re-opened as a casino and, later, as a nightclub. In 2011, The Ealing Club Community Interest Company began campaigning to have the site (which is now a nightclub called The Red Room) re-open as a music venue. They raised funds to install a Blue Plaque – which was unveiled by Korner's widow, Bobbie, 50 years after her husband's historic gig. The ceremony was attended by the Stones' drummer, Charlie Watts.
However, campaigners are worried that future building developments might wipe out this iconic music site. As Young explains, "When we put up the Blue Plaque we did it because we thought the club should be celebrated. Cities beyond London do so much to celebrate their historic music sites – and other art forms get financial funding – so we really hope that any future developers celebrate the historic nature of the venue. The ideal is that any commercial development project finds a way to keep live music there.
"We want our local music scene to be thriving and that is why we try to promote local music festivals, so local musicians can follow in the footsteps of all those greats. And we want the people who go to big music venues to come to their local suburban ones too. Just think of the drumming legends alone who started there: Ginger Baker, Charlie Watts and Mitch Mitchell. The club is a part of British music history that must not be forgotten. As Bill Wyman says, it made a major contribution to changing the face of popular music. West London was an important place for the development of British music and it still has such a potential to host great events."
The status of the club is truly global. The University Of Kansas Department Of Musicology teaches a course on Ealing as part of the story of British blues. Professor Roberta Freund Schwartz, author of the book How Britain Got The Blues, wrote in the Ealing Gazette, "It was the birthplace of British rhythm'n'blues, and those who witnessed the phenomenon in its infancy still recall those heady days – as should we all. If not for The Ealing Club, there would have been no Rolling Stones, Cream, The Yardbirds, Pretty Things or Led Zeppelin, nor any of the bands they subsequently inspired."
Giorgio Guernier, the writer and director of Suburban Steps To Rock Land, has spent four years making the documentary, which features photographs, footage and interviews with musicians including Jack Bruce, Ginger Baker and Paul Jones.
Talking to uDiscover Music, Venice-born filmmaker Guernier says, "The most fascinating thing about The Ealing Club is that it is a very obscure story. I was aware of the Marquee Club and the 100 Club in London, but not this important place. The musicians we met for the film talked about what a challenging, damp place it was to play. But there was something special about it. These scruffy young musicians were into the blues and it was the first place they could come and listen to it and play it. They ended up creating something original themselves. It really is the cradle of British rock."
The documentary was partly funded by a Kickstarter campaign and is also supported by The University Of West London and Marshall Amps, the music shop which started off with a small branch in Ealing. It has also been selected to be shown at the Doc'n'Roll Film Festival in November with a screening at London's Barbican Centre.
Guernier says the musicians he talked to had vivid memories of playing at The Ealing Club. He added: "Ginger Baker told us that in the early days, when The Rolling Stones were transitioning into their world-famous incarnation, they turned up without a drummer, so Baker played with Jagger, Keith Richards and Brian Jones. He said he remembered having some fun trying to get Jagger off tempo by playing difficult rhythms."
Let's hope there's more fun and more music to be had in that historic room in Ealing – one John Mayall acknowledges as "the foundation and starting point of everything".
Follow the Blues For Beginners playlist, for some classic tracks from Ealing Club regulars The Rolling Stones, John Mayall and Eric Clapton.