Keith Richards
The legendary Rolling Stones guitarist has also released the solo albums Talk Is Cheap, Main Offender, and Crosseyed Heart.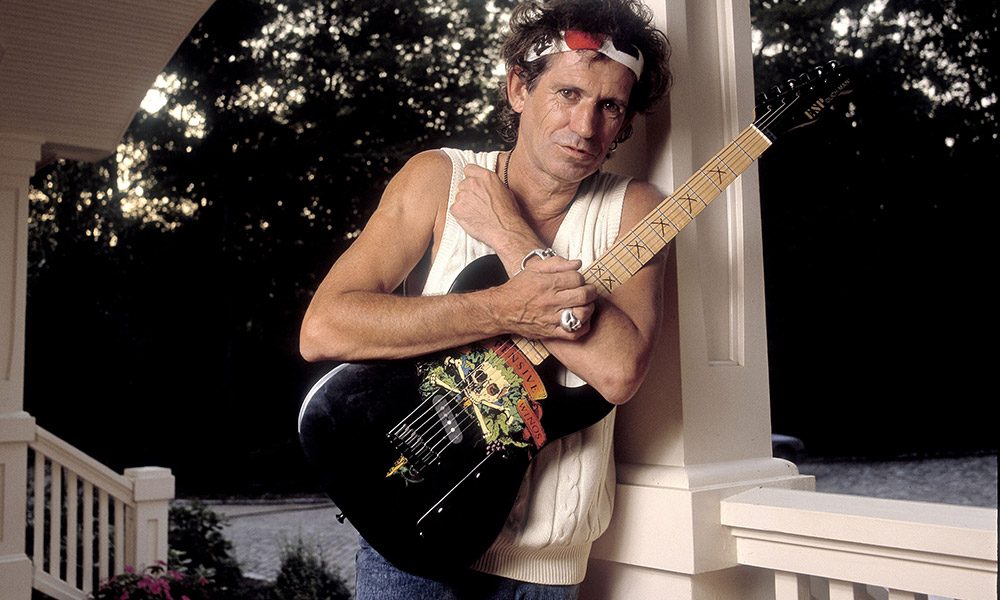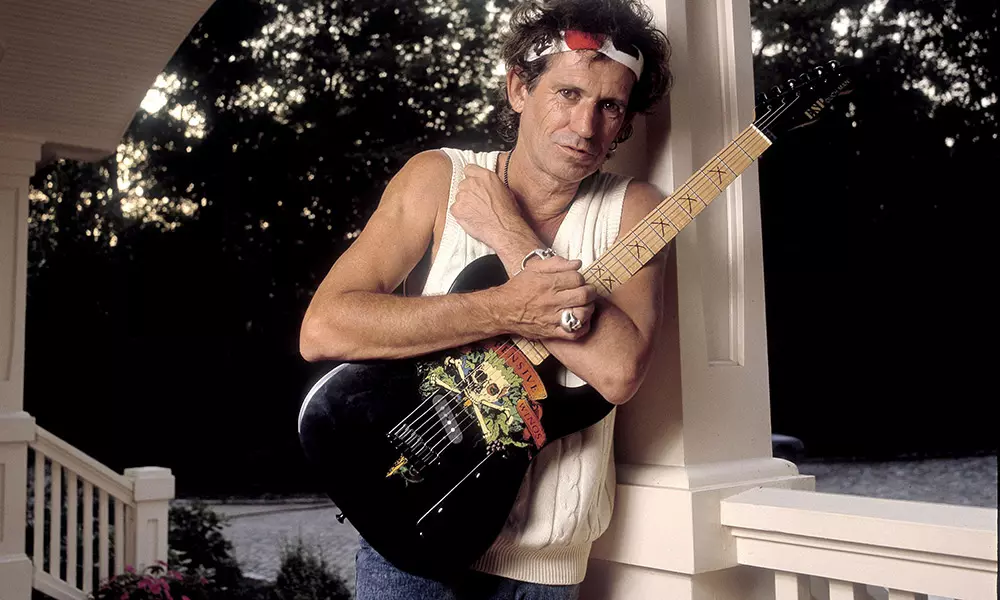 The September 2015 release of Keith Richards' third solo album, Crosseyed Heart, with the major single "Trouble" as a teaser, again focused attention on the man who remains many people's favourite guitarist of all time. Far from flash, though his achievements would give him the right, Keith Richards is the master of the rock and roll riff. His startling introductions to classic Rolling Stones classics like "Satisfaction", "Brown Sugar", "Start Me Up" et al elicit a Pavlovian response and fire the emotions with the same frisson of recognition that greets a Beethoven symphony.
Revered amongst his peers and an influence on the entire gamut of rock Richards's legacy places him at the very forefront of the business. A musician first, writer of the modern R&B rule book, distinctive singer and sometime actor, Keith's role in shaping the British music scene is a given with the Stones but we are here to celebrate his solo career outside the main event. Working with his chosen band of brothers, The X-Pensive Winos as he christened them, Richards recordings are always a delight yet this is a man who has lived life to the full, burnt the candle at both ends for sure but emerged bloodied and unbowed – a true survivor. His own story is brilliantly told in the autobiography Life (2009), as acclaimed a tome as any in its genre. The more recent Gus & Me, subtitled "The Story of My Granddad and My First Guitar" is a delightful children's book well described as a beautiful example of artistic bookmaking, a story of family love and lore, and the magic of music personified in a way that's utterly accessible to children—and their dazzled parents. Illustrated by daughter Theodora this sweet-natured tale doesn't confound expectations – those who know the real man also know that his public image as a hell-raising maverick and his private persona as a loving family man and a kind and generous spirit do indeed co-exist.
In his element on stage and also in the studio Richards is a natural bandleader who would have thrived in any era and in any musical idiom. He is also an avid historian and book collector with an insouciant attitude to his own undoubted legend. When he received Spike TV's Rock Immortal Award in 2009, presented by his friend and affectionate parodist Johnny Depp – whose Captain Jack Sparrow persona in The Pirates of the Caribbean movie franchise is pretty much dictated by and dedicated to Richards – the ever witty guitarist commented: "I liked the living legend, that was all right…but immortal is even better."
And just as the Greeks placed their gods on the pantheon of immortality so we reckon will Keith be viewed the same way: a true one-off and a credit to his craft.
 Born in 1943, in Dartford, Kent, Keith grew up in an environment where music was loved and respected in some measure. He grew up listening to great blues and jazz giants, wearing out the 78rpm platters of Billie Holiday, Duke Ellington and Louis Armstrong ("Louis is one of the key figures 'cos he runs through early jazz, the war, swing and Rhythm and Blues….") before developing an intense obsession with rock'n'roll and R&B via Scotty Moore, Elvis Presley's right-hand man. By the time he quit school and entered Sidcup Art College Richards was more than au fait with his new hero Chuck Berry and snapped up albums by Muddy Waters on mail order or in local gramophone stores.
The beginning of the Stones and his meeting with Mick Jagger, Dick Taylor, Brian Jones and Ian Stewart is a story for another time and place. As rich and evocative as that history is we should note en passant that Keith has always kept an acoustic guitar at hand since he believes that instrument keeps his playing honest. Also, he has never veered from his love of Chicago blues and has studied the art of open tuning to drive the compelling riffs already mentioned, as well as to set the tone for wonders like "Street Fighting Man" and "Honky Tonk Women": in the case of the former Keith's multi-tracked acoustics were recorded on a mono cassette with distortion and no limiters. As he recalled
"So you had this very electric sound, but at the same time, you had that curious and beautiful ring that only an acoustic guitar can give you. It was just a bizarre way of making a record. And everybody, of course, is looking at me like I'm nuts. You know, I'm in the middle of this enormous studio with a little cassette machine and bowing before it with an acoustic guitar, and they go, 'What the hell is he doing? We'll humour him.'"
To fast forward and cut to the solo chase Keith's first single was a double-A sided affair that covered Berry's "Run Rudolph Run" and Jimmy Cliff's "The Harder They Come" (reggae, like R&B, rock and roll and country being a constant love). During a Stones hiatus following their Dirty Work disc Keith got itchy feet and fingers) and embarked on the X-Pensive Winos project with good musical mates Waddy Wachtel, Bobby Keys, Ivan Neville and Charlie Drayton. Talk Is Cheap (1988) was a magnificent event that many preferred to the previous Stones discs, on the sly. Writing with Steve Jordan on eleven new tracks Keith also enlisted the singing talents of Sarah Dash (La Belle) and Patti Scialfa while introducing a stellar cast of players like Stanley "Buckwheat" Dural, Bernie Worrell, Bootsy Collins, The Memphis Horns, arranged by Willie Mitchell, and fellow guitar foil from the middle era Stones, the great Mick Taylor.
The resultant five-star album was powered up by the percussive syncopation and harmonies of "Take It So Hard". All killer, no filler, the album also features "I Could Have Stood You Up", "You Don't Move Me" and the outstanding "Locked Away". Loose, raw and bang on the button the album remains a master class in understated rock vérité that takes a scattergun approach to groove and feel and pulls off a set that grows more appealing with every play.
Recorded that same year and released in 1991 Live at the Hollywood Palladium, December 15, 1988, is a document of the parent disc with the extra joys of hearing Keith launch into the glorious "Happy", from Exile on Main St., and the man's favourite obscure Stones cut "Connection", first heard on the '67 album Between the Buttons. Old-timers also swooned when he included Norman Mead's "Time Is on My Side", a tune that harks back to 1964 in the Stones repertoire and is a greatest hit in any lingo. The live disc is the perfect accompaniment to Talk Is Cheap, the band fire on all cylinders and Richards' lead and rhythm playing are exemplary.
In 1992 Keith locked into the Main Offender project while the Stones were between Steel Wheels and Voodoo Lounge. Blending neat woodwinds into the ensemble, the Richards-Jordan combo came up with another splendid hard funk-rock recording that is somewhat tighter than the debut. Highlights are "Eileen", the sheer drive of "Wicked as it Seems" and "999" which picks up the ZZ-Top Texan blues style and has a real ball with the results.
We had to wait for Vintage Vinos (2010), remastered solo and X-Pensive Winos pieces with the additional appeal of "Hurricane" (dedicated to the Hurricane Katrina relief fund). Not to be overlooked this is well worth discovering and could be listened to while poring over Keith's autobiography.
So to the recent Crosseyed Heart where sixteen brand new recordings indicate that Keith's own vintage of three score years and ten is as subtle as a fine claret. Norah Jones peppers the duet "Illusion" and Sarah Dash is in top form everywhere else. Bobby Keys saxes up "Suspicious" – the sardonic and wry Keith Richards oozes out here – and a gospel choir adds bounce to "Something For Nothing". There is even a terrific visit to Leadbelly's "Goodnight Irene" and a reminder of the man's legend – fact or fiction – during the single "Trouble".
2016 was a vintage year for Keef freaks since the Stones thrilled us with the devilishly fine blues covers disc Blue & Lonesome and dropped the hint of a 2017 tour, including a major date for your diary in Paris in June. On a personal note, Keith Richards celebrated his own 73rd birthday in December 2016, and, of course, there was the award-winning Exhibitionism, now a worldwide travelling rock'n'roll circus for fanatics and the curious all eager to marvel at the original artefacts from the Stones' illustrious career.
"Why stop when you've been doing it this long" is an answer Keith often gives in response to the question: what keeps you motivated? "I love to rock and roll and as long as I've got a few guys around me who've got the same motivation…. my whole life has about having a good time with thousands, millions of people and just for a few hours the world and its troubles all go away."
Yep, that'll sum it up. Take it away Keith Richards – musician, maestro and all-round marvel.
Words: Max Bell