'You Win Again': Mournful Hank Williams Inspires Countless Covers
Roy Orbison, Rick Nelson, Jerry Lee Lewis, and many more covered Hank's 'You Win Again.'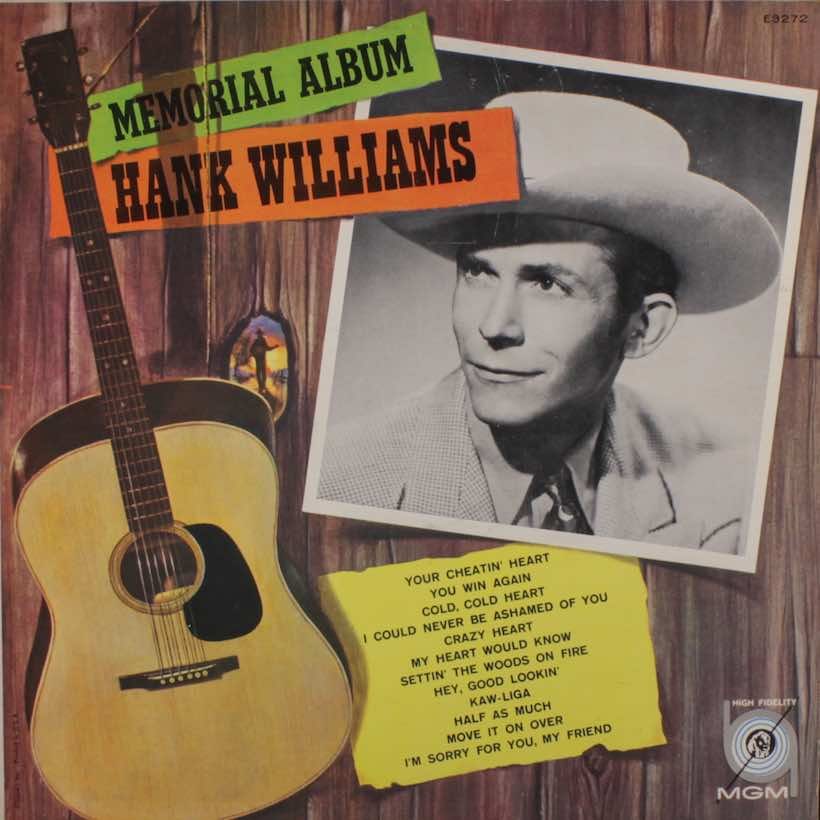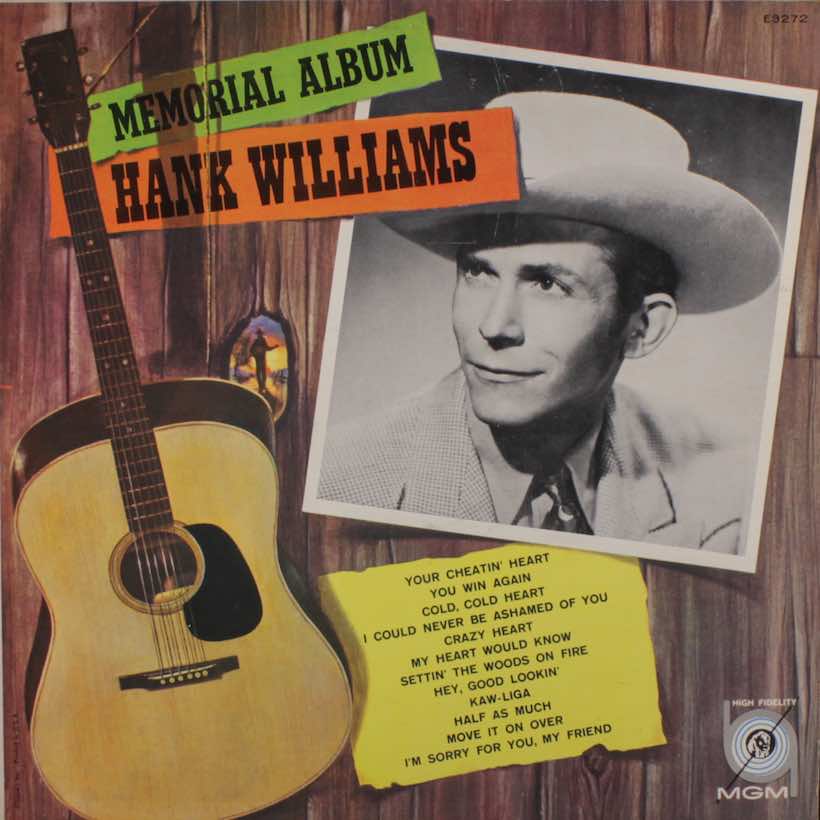 Hank Williams was in the final six months of his life when he went into Castle Studio in Nashville on July 11, 1952. But that session produced several memorable entries in his catalog, and in particular a song that produced at least a hundred covers. They've included versions by Fats Domino, Rick Nelson, Roy Orbison, Del Shannon, and even the Rolling Stones. It was "You Win Again."
At the time of the recording, Hank was making what turned out to be his final appearances at the Ryman Auditorium for the venerable Grand Ole Opry show. On July 5, he performed "Jambalaya (On The Bayou)" and "Half As Much" there, and a week later he reprised "Jambalaya" and added "Honky Tonkin.'"
Aka Luke The Drifter
The Castle session saw him lay down "I Won't Be Home No More," which became one of several posthumous top ten country hits for Williams when released a few months after his death on New Year's Day, 1953. He also taped "Why Don't You Make Up Your Mind" and "Be Careful Of Stones That You Throw," released under his "alter ego" of Luke The Drifter.
"You Win Again" was recorded one day after Hank's divorce from his wife Audrey became final, and was suitably mournful in style, as so many songs inspired by their turbulent relationship had been. That studio date featured such distinguished players as steel guitarist Don Helms and fiddle player Jerry Rivers. Electric guitar was by Hank's fellow Grand Ole Opry performer and RCA Victor recording artist, Chet Atkins.
You Win Again (1964 Version)
The song went on to be the flip side of Hank's No.2 hit in autumn 1952, "Settin' The Woods On Fire." "You Win Again" generated enough heat to register one week on Billboard's country listings in its own right, at No.10, but after his death, went on to assume greater prominence in his songbook. It also started attracting covers almost immediately.
Tommy Edwards, of "It's All In The Game" fame, recorded a cover the same year, then Jerry Lee Lewis gave it his own distinctive treatment in 1957, scoring a Top 5 country hit the following year. Johnny Cash and Conway Twitty were among those to tackle it before the 50s were out; in the first half of the 60s alone, "You Win Again" was recorded by Domino, Shannon, Ray Charles, George Jones, and many others.
During that period, there was even a Merseybeat-flavoured rendition by Gerry and the Pacemakers. The song was also handed down the family line when Hank Williams Jr. sang it for the soundtrack of the 1964 biopic I Remember Hank Williams. Nelson did the song for his 1967 album Country Fever.
You Win Again (Remastered 2015)
The version on the tribute album Hank Williams The Roy Orbison Way resurfaced as part of the Big O's MGM Years 1965-1973 box set. "You Win Again" was also part of Glen Campbell's salute to the country pioneer, I Remember Hank Williams, in 1973. Charley Pride became the only artist to take the song to the top of the country chart, in 1980.
Listen to the best of Hank Williams on Apple Music and Spotify.
Among the countless other Hank devotees, the Stones again declared their love of traditional country music – both when Keith Richards covered "You Win Again" on the 2001 multi-artist tribute Timeless, and when the band's own version, cut at the sessions for 1978's Some Girls, was officially released on its 2011 deluxe reissue.
Buy or stream Hank Williams' "You Win Again" on his 40 Greatest Hits compilation.