'Somebody That I Used To Know': Gotye's Pop Anomaly
How the 2012 chart-topping single pushed the boundaries of what Top 40 pop could sound like.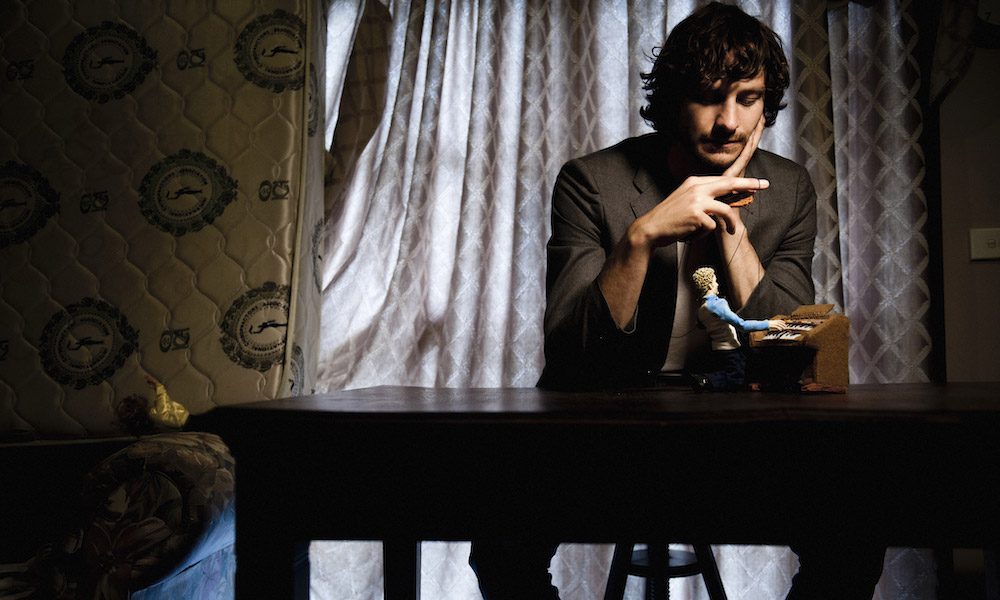 In the final week of April 2012, the Top 10 of the Billboard Hot 100 was a hotspot for pop. The Wanted and One Direction's s respective singles "Glad You Came" and "What Makes You Beautiful" were in the midst of a battle of the boybands. Nicki Minaj saw success in the pure pop of "Starships" and Carly Rae Jepsen's earworm "Call Me Maybe" was soon to be entirely inescapable. The other slots were occupied by Kelly Clarkson, Katy Perry, Justin Bieber, Fun. and Flo Rida, and then there was Belgian-born alternative artist Gotye sitting at No. 1 with the slow-burning breakup record "Somebody That I Used To Know."
Holding the top spot for eight consecutive weeks, "Somebody That I Used To Know" was an anomaly among its contemporaries. It veered away from the pop formula, defined at the time by plucky, bass-heavy production and snappy choruses constructed by three or more songwriters. Gotye, raised as Wouter De Backer in Australia, is the song's sole credited writer and producer.
Listen to the best of Gotye here.
The track's xylophone-infused beat is built around a two-note riff from Brazilian guitarist Luiz Bonfá's 1967 track "Seville," as the riff is looped throughout and layered with squeaky, erratic notes. There is constantly more going on in the background than can be picked up upon first listen, especially when trying to keep up with the twists and turns of the song's narrative.
Recounting a mutual breakup, Gotye's performance on "Somebody That I Used To Know" is patient and resolved. His voice drops back in with a striking emotionality during the chorus, which only appears once more, in another breakaway from the pop formula. "But you didn't have to cut me off / Make out like it never happened and that we were nothing," he laments in a tone much higher than anything heard in the preceding minute and a half.
Beyond its curiously captivating sound, the call and response of "Somebody That I Used To Know" was its grand selling point. In the third verse, New Zealand singer-songwriter Kimbra provides more details of the encounter: "Now and then I think of all the times you screwed me over / But had me believing it was always something that I'd done." Her nearly whispered tone matches the vocal line of Gotye's earlier in the song until it crescendos into a full-on belt at the chorus.
Gotye - Somebody That I Used To Know (feat. Kimbra) [Official Music Video]
They were a quintessential pairing, as confirmed by their performance in the Natasha Pincus-directed music video which currently boasts 1.62 billion views. In the conceptual-art-inspired visual, Gotye and Kimbra appear blending into a geometric wall pattern. After the former presents his case, the latter escapes the confines of the wall, sliding over to provide her rebuttal. She wills him to hear her, but when it's made clear that he isn't listening, she gives up and slips away as the paint disappears from her body at the song's conclusion.
In 2012, Gotye told Rolling Stone that "'Somebody That I Used To Know' has changed what I thought was possible." While he already had an established fanbase in Australia where the song was originally released in July 2011, its success turned him into an international sensation almost overnight. The track, now certified eight-times platinum, topped charts in 26 countries and spent 59 weeks on the Hot 100. At the 2013 Grammy Awards ceremony, Gotye won all three of his nominations, including Best Pop Duo/Group Performance, Best Alternative Music Album for Making Mirrors, and the coveted Record of the Year award, which was presented to him by Prince.
Now more than a decade since its release, "Somebody That I Used To Know" has proven to be evergreen. It landed at No. 8 on Billboard's Hot 100 decade-end Charts and received yet another revival on TikTok in 2021. Users have painted themselves against walls in recreations of the music video and tried their hand at hitting Kimbra's high note while younger fans are coming to understand the true meaning behind its lyrics.
There's yet to be a No.1 song quite as mystifying in its idiosyncrasy as "Somebody That I Used To Know." It remains a shining reminder of what Top 40 pop can sound like when its boundaries are warped and bent into something entirely new.