'South Of Heaven': Slayer's Influential Breakthrough
On 'South of Heaven,' Slayer synthesized the first five years of the band's ever-evolving thrash metal journey into a singular piece of sonic mastery.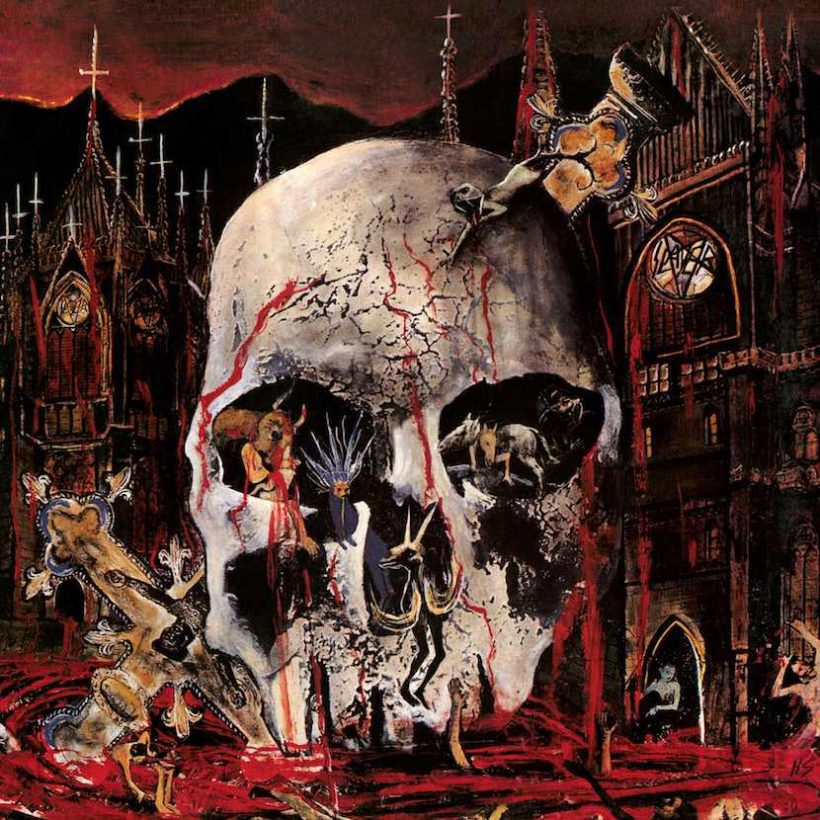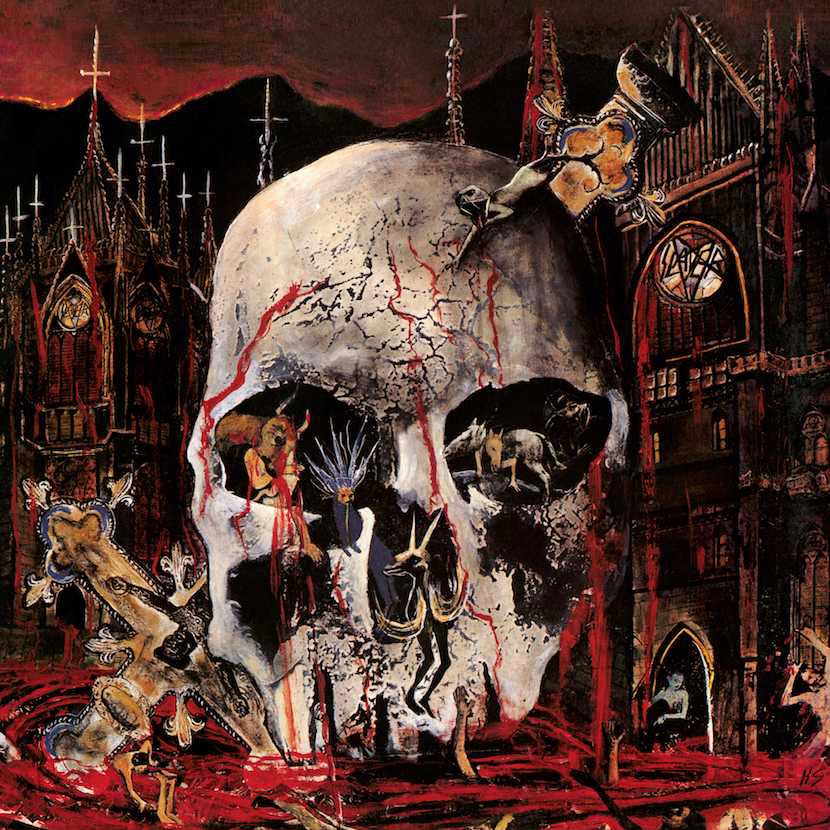 Since the band's formation in 1981, Slayer have arguably become one of (if not the) most influential metal bands of all time, due in no small part to albums such as South Of Heaven.
The band's fourth studio record is often compared to their previous release, Reign In Blood, from which it was a complete departure. This comparison sheds more light on the time surrounding the record's release, as well as the band's history, than it does on the content held within the record itself. Which makes sense since South Of Heaven would prove to be an indication of things to come, something operating out of time.
Listen to South of Heaven now.
At the time of its release in 1988, the band was in their seventh year as a working unit and were coming hot off the heels of their first gold record, Reign In Blood, which was their first collaboration with producer Rick Rubin and Def Jam Recordings. Due in part to the production skills of Rubin, Slayer had been able to synthesize the first five years of the band's ever-evolving thrash metal journey into a singular piece of sonic mastery, and the world responded. But now it was time to do something completely different.
A risky move
In fact, Reign In Blood had been so successful that when contemplating plans for the follow-up, the band felt that it would be completely pointless to try to top it by doing something similar… so they decided not to. They decided to slow everything down. This was a risky move for a band that had just climbed to the top of what could have easily been the apex of their career by establishing a growing and loyal following in the world of thrash metal. But Slayer was in a unique position to show the world something new.
And it paid off; the album went gold. South Of Heaven delivered all of the crushing power of thrash at a tempo that made it accessible to millions of more fans the world over. But even that is not its biggest accomplishment.
Steered the world of metal
Looking back, it's hard not to see South Of Heaven as sort of a subtle yet powerful rudder that unintentionally steered the world of metal and all of its limitless offshoots into the future. As the title track cascades into nearly 30 seconds of sustained feedback before attacking the listener with the album's second track, "Silent Scream," you can almost hear it say (in between the harmonious distorted squeal of competing signals) "Grunge is coming."
The whole world of music would be changing. A fact to which the band's seminal South Of Heaven seems partly responsible for and wisely aware of. No matter how you might feel about the record, it's hard to doubt the integrity of a band who did their first full US tour in a Camaro dragging a U-Haul trailer.