'No Sleep Till Hammersmith': Motörhead Reach Their Destination
'No Sleep Till Hammersmith' became a classic live rock album, with a title that passed into the musical lexicon.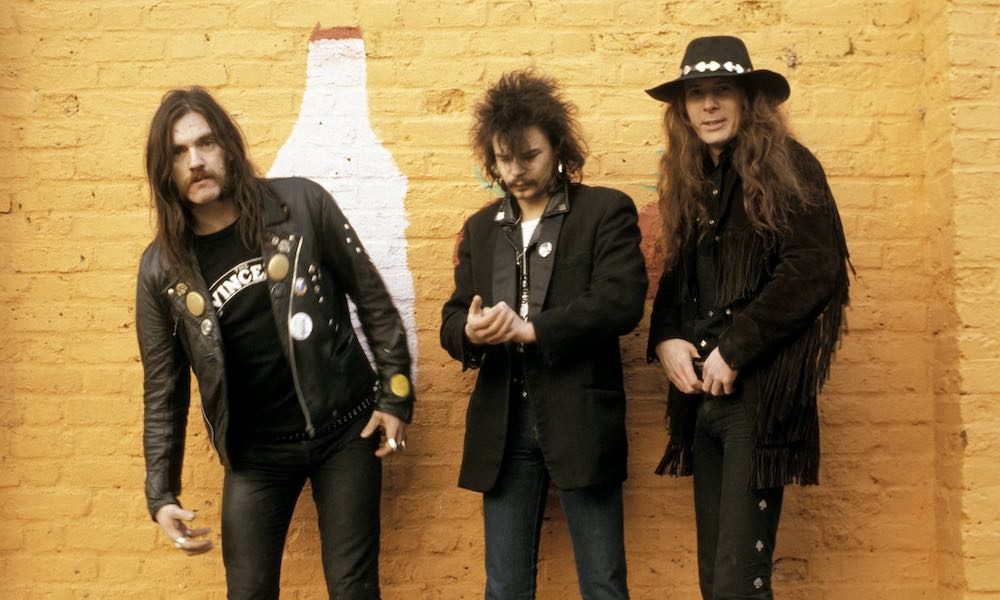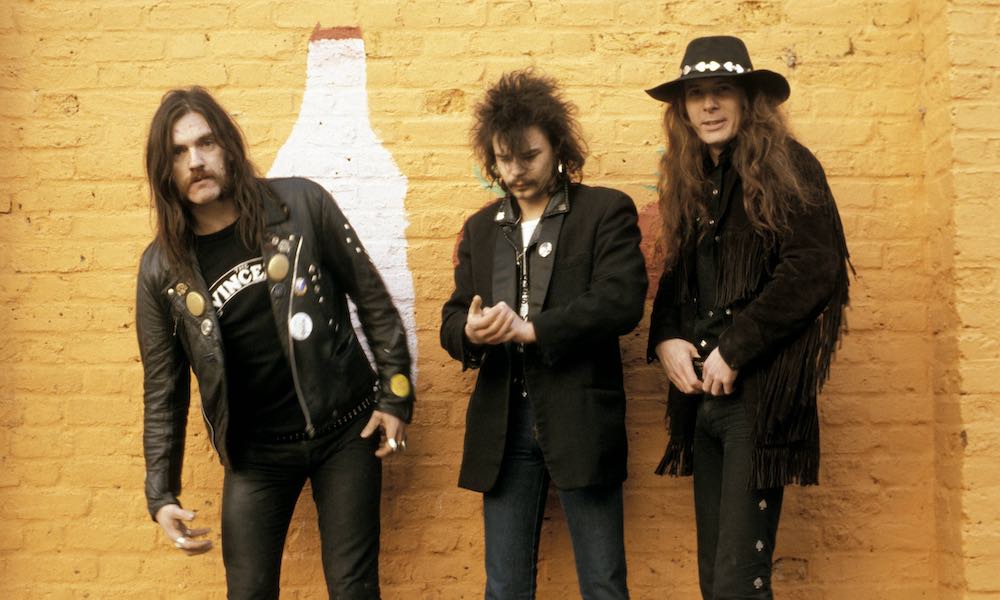 If 1980 was a good chart year in the history of Motörhead, then 1981 put it in the shade. On the UK album chart of June 27 that year, they scored their first and only No.1 in their home country with No Sleep 'Til Hammersmith. Frontman Lemmy later said it wasn't even his favorite live album by the band. But it became one of the most famous in rock history, with a title that passed into the musical lexicon.
The redoubtable rockers had turned the decade with their first UK Top 10 single, the No.8 EP The Golden Years. They then ended 1980 with a first Top 10 album, Ace Of Spades, and a Top 20 placing for its anthemic title track.
Far from Hammersmith
In the early part of 1981, Motörhead were back on the venerable British chart show Top Of The Pops in a double-header with female rock outfit Girlschool. They were promoting their joint St. Valentine's Day Massacre EP together as Headgirl. Its No.5 success was the perfect set-up for a Motörhead live album which, despite its obvious title reference to a famous London venue, actually had no connection to Hammersmith Odeon at all.
The album was recorded chiefly at the band's March 30 show that year at Newcastle City Hall. One track came from their gig there the night before, another from Queen's Hall in Leeds still a night earlier, and another from an unstated location in 1980. Motörhead's now huge audience was just in the mood.
A welcome chance to rock
Britain had been in the grip of Dutch pop soundalike megamix act Starsound. They had followed their "Stars On 45" hit by hitting No.1 with the album of the same name, and staying there for no fewer than five weeks. The Motörhead album offered rock fans something completely different, and they seized it. On the June 27, 1981 chart, No Sleep 'Til Hammersmith entered at No.1.
The reign may have been short-lived, as compilation label Ronco's Disco Daze and Disco Nites collection replaced No Sleep at the top just a week later. But there was no doubt that Motörhead were now UK rock royalty. The album spent five more weeks in the top five, and went gold by the end of September.
'Purified potency'
Even the NME's Paul Morley, clearly no devotee, was moved to admit in his review of the album: "The discipline and design of their art, the purified potency and essential passion in their music, maintains a resolve and drive that is unique. Their no-change charge is exciting."
But what was the Motörhead live album that Lemmy preferred? In 1999, he went (perhaps unsurprisingly, as he was promoting it) for one that didn't make the charts at all. Asked by Record Collector if No Sleep was the best live album ever, he said: "No. Everything Louder Than Everyone Else is. It's a double, for starters, and this is a better band, I think."
Listen to the Rock This Way playlist.