'Crescent': John Coltrane Quartet's Enthralling Work
Released in 1964, 'Crescent' is one of John Coltrane's finest albums, featuring the talents of McCoy Tyner, Jimmy Garrison, and Elvin Jones.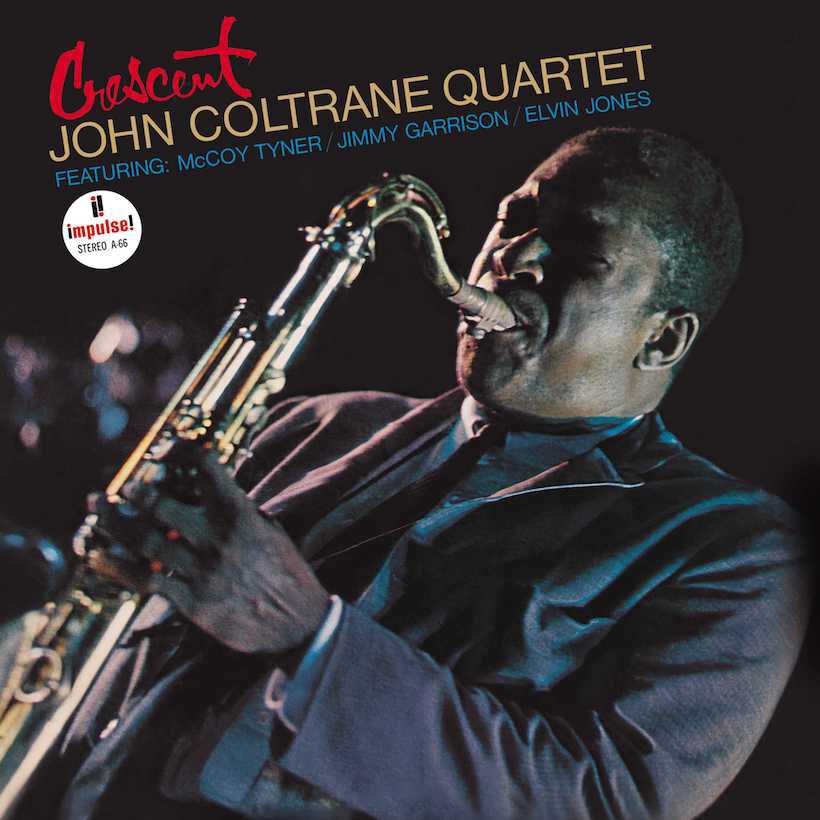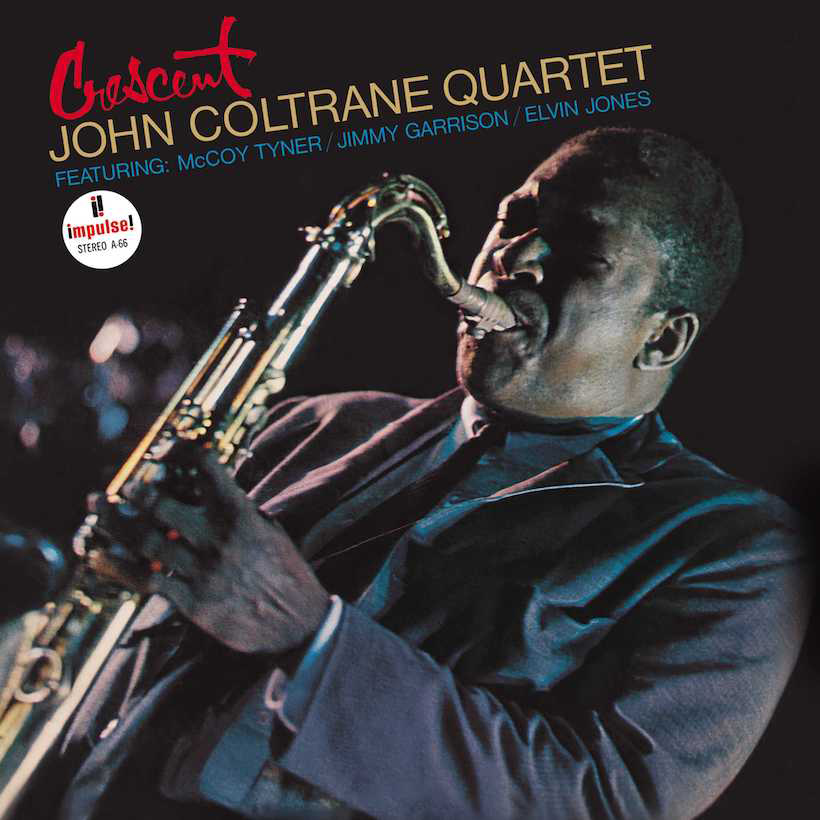 During 1964 John Coltrane spent the least amount of time in the recording studio of his entire solo career. It wasn't until April 27 that 'Trane, along with McCoy Tyner, Jimmy Garrison, and Elvin Jones went to the familiar surroundings of Rudy Van Gelder's Englewood Cliff's studio to begin work on the album that came to be called, Crescent.
They recorded all the tracks that appear on Crescent, along with "Songs Of Praise," but not the final versions of the album's five tracks. From that first day's recording the ones that make the final cut are "Lonnie's Lament," "The Drum Thing" and "Wise One." The first two of these three tracks make up all of side two of the album and on "Lonnie's Lament" Coltrane does not solo at all, instead it features a long bass solo by Garrison.
Listen to Crescent on Apple Music and Spotify.
Neither does 'Trane solo on the closing track, which is an improvisational drum piece by Jones, with sparse accompaniment from Coltrane's sax and Garrison's bass at the start and end of the number. This idea of drum/saxophone duets continued to be something that 'Trane explored on live gigs as well as his album Interstellar Space that came out after he died.
On June 1, 1964, the quartet returned to Englewood cliffs to re-record the album's title track and "Bessie's Blues." "Lonnie's Lament," had been in the band's repertoire since late 1963 and a version that they played live in Berlin appeared on a subsequent Pablo album entitled Afro/Blue Impressions.
Crescent was also covered by Alice Coltrane on her 2004 album, Translinear Light, and by McCoy Tyner on his 1991 album Soliloquy. According to Garrison's widow, this was the album that he listened to most, along with A Love Supreme, none too surprising when you consider it was only six months later that he recorded his masterpiece.
Produced by Bob Thiele, Crescent was released on impulse! as AS-66 in the summer of 1964 and remains one of the jewels in 'Trane's recorded catalogue.