Robert Glasper
The Grammy-winning pianist and producer from Houston, Texas often records and performs with his group the Robert Glasper Experiment.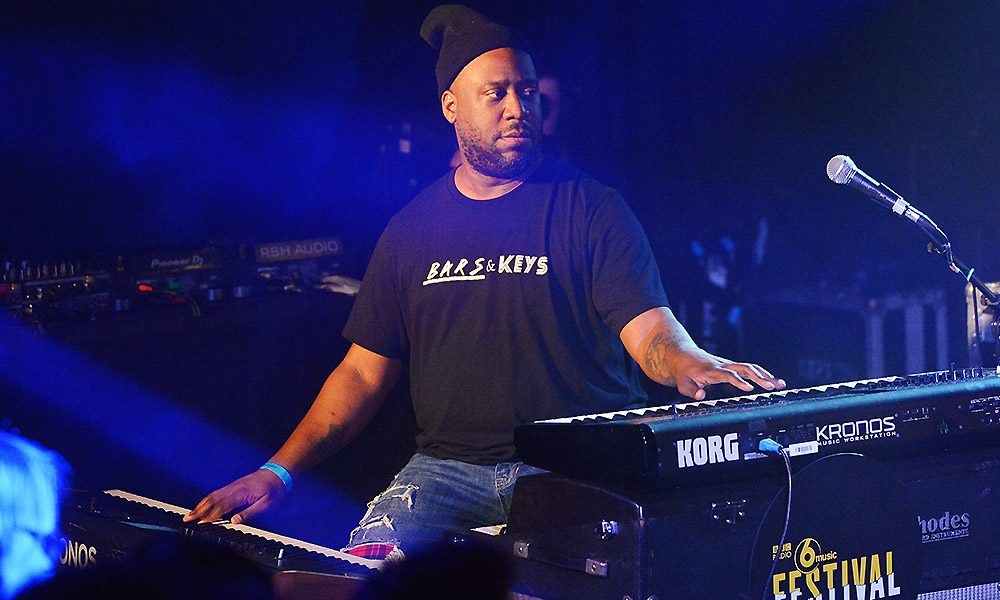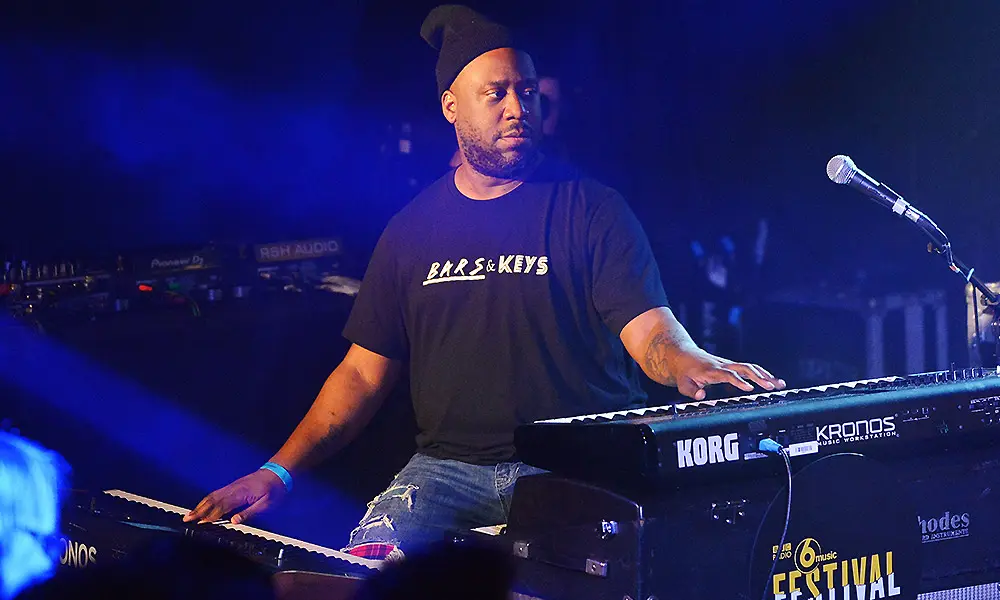 The highly acclaimed and double Grammy-winning jazz pianist – an official Steinway Artist – has recorded brilliant music for Blue Note since making his debut on the label in 2005. Both with his Trio and his Robert Glasper Experiment this singular talent has found him cast into the neo-jazz movement. His fusion of old school knowledge – Miles Davis and Herbie Hancock – is enhanced by a desire to stretch the boundaries. On his album, Black Radio, the Best R&B Album at the 55th Grammy Awards, Glasper covers a mind-blowing amount of ground with thrilling interpretations of songs by David Bowie ("Letter to Hermione") and Nirvana ("Smells Like Teen Spirit"), with Mongo Santamaria's "Afro Blue" and the Sade combo's "Cherish the Day" also finding room in his ever eclectic bag.
Using piano, Fender Rhodes and synthesizer Glasper stretches out into places others dare to dream about and he's joined by an amazing cast list of featured singers on his discs – everyone from Bilal and Common to Lalah Hathaway, Jill Scott, Snoop Dogg, Emeli Sandé and Norah Jones, heavyweight stars in their own right who are pleased to work with this extraordinary man. His seven album releases to date are packed with musical incident and we can't wait to get on to this June's Covered where he puts his stamp on pieces by John Legend, Joni Mitchell, Harry Belafonte and Radiohead and returns to his acoustic jazz trio. Drawing from all reaches of contemporary black music and way beyond, Robert Glasper is one to discover and tell the world the news.
Born April 1978 in Houston, Texas Robert Glasper cites his mother as his first musical influence and indeed Kim Yvette Glasper sang jazz and blues professionally and encouraged her son to perform at various local churches where the young man learnt about harmony and gospel arrangements. Prodigiously talented he enrolled at the New School for Jazz and Contemporary Music in New York City where he befriended future accomplice Bila Oliver. With Glasper's increasing interest in classic jazz in full swing and Bilal's knowledge of the smart side of hip-hop and R&B they made a formidable pairing and came into contact with esteemed players like Mos Def, Q-Tip, Meshell Ndegeocello, Erykah Badu, Jay-Z, Common and Maxwell, being just some of the stellar musicians who would share their address books.
Having done useful time in bands with older guitar heads Russell Malone and Mark Whitfield Glasper was inspired to make his debut, Mood (2003) for the Fresh Sound New Talent label and stunned listeners with his take on Herbie Hancock's "Maiden Voyage", taking the jazz standard into areas influenced by Radiohead.
Blue Note Records spotted Robert and gave him his major-label debut in 2005, the mighty fine Canvas. Bursting with original songs and another Hancock tune, "Riot", Glasper's soulful Fender Rhodes was enriched by Bilal's treated almost drone-like vocals on "Chant" and "I Remember" while complex drummer Damion Reid and the brilliant tenor saxophonist Mark Turner brought shades of John Coltrane to the room. Bassman Vicente Archer nails it all to the ground.
Glasper's second Blue Note disc, 2007's In My Element, revisits the "Maiden Voyage" treatment and expands to a medley with Radiohead's "Everything In Its Right Place" acting as a counterpoint. Produced with Eli Wolf and zoning in on the trio format Glasper continued to introduce spectacular new material that embraces R&B and gospel and gives jazz a shot of adrenaline to the esoteric improvisations that sets tracks like. The closing "Tribute" is a eulogy to Glasper's mother recited by Reverend Joe Ratliff.
On Double-Booked (2009) Robert showcases his Trio on side one. He offers the delightful "Yes I'm Country (And That's OK)" a nod down-home to Texas, and also revives Thelonious Monk's "Think of One" – uniting different generations of Blue Note wonderment. On side two it's time to christen the Experiment. Hancock's "Butterfly" is brought back to life while Mos Def and Bilal do vocal honours on some futuristic hip-hop cuts that reveal they are kindred spirits for the main man. Electric bass man Derrick Hodge bosses the experimental "Open Mind". The key piece is probably the lengthy "Festival": it's also worth noting that the music was all recorded live in the studio. The turntablism scratches on the finale come from Jahi Sundance. This disc has been released as a remastered double album as part of Blue Note Records 75th Anniversary Vinyl Initiative and sounds fantastic six years on.
And so to the breakthrough disc, the one where nu-jazz comes of age: the mighty Black Radio. You have to hear what The Robert Glasper Experiment can do to the aforementioned Bowie and Nirvana tracks to really appreciate how he turns them upside down without losing sight of the original melodies. It's all a question of coherence and concentration.
Just as impressive is the gorgeous "Afro Blue", the perfect vehicle for Erykah Badu's sweet soul voice.
There couldn't have been much doubt where the Grammy was heading once the panel heard Black Radio: it's as audacious a disc as anything from the current decade. Look out too for iTunes bonus track, a trip into John Coltrane's signature piece A Love Supreme" and also check out Black Radio Recovered: The Remix EP. The accolades garnered by the parent album took it to 1 on the Top Jazz charts and the Remixes hit #2. That it also made the #10 slot on the Billboard 200 is truly remarkable but since it lived up to its name once the airwaves picked up on "Gonna Be Alright (F.T.B.)" featuring the New Orleans-born Ledisi maybe we shouldn't be too surprised.
Black Radio's stunning fusion of styles, guests and players is one thing but then consider that Glasper also produced it all and wrote the bulk of the material…
Black Radio 2 does the near-impossible and repeats the trick, revealing itself as a cooler sequel that takes just as many risks but with a more measured approach. Important pieces here are Stevie Wonder's "Jesus Children of America" (Grammy Award winner in the Best Traditional R&B Performance category) where Lalah Hathaway and Malcolm Jamal-Warner trade-off; "I Stand Alone", a sublime slab of Chicago inflected hip-hop featuring Common and Patrick Stump"; and "Let It Ride", where Norah Jones rolls into her vocal like someone discovering a new lingua franca. Once again The Experiment excels in their own spheres with vocoder and synths used as subtle hues on the canvas; Fender Rhodes, piano, sax, bass and drums offer the broader brush strokes. This time we urge you to discover the Deluxe Edition and be enthralled by Macy Gray and Jean Grae on "I Don't Even Care", as well as a cover of the Bill Wither's classic "Lovely Day" that includes a spoken introduction from Bill himself. Bliss.
Jaw-dropping versatility being a given thus far, it's refreshing to hear Glasper talking about giving jazz the "big-ass slap that'll wake it up". We were all ears for the forthcoming Covered, premiered at the Village Vanguard in New York (where else?), and couldn't wait to share the love as Robert, Vicente and Reid stretched out on Joni Mitchell's 1972 gem "Barandgrill", Radiohead's "Reckoner" and John Legend's "Good Morning". Like its illustrious forebears, Covered was the nu-jazz album of the summer.
Glasper's star rose higher and hit a new crowd when he oversaw the music for the biopic Miles Ahead (2015), which took its title from one of the artist's greatest large ensemble LPs. Glasper had permission to use some original trumpet parts as a sounding board and introduced a deft R&B element via Erykah Badu ("Maiysha (So Long),") and a Phonte rap across "Violets". Most audacious was the funky strut of "Ghetto Walkin'", featuring the register-leaping Bilal.
Following Everything's Beautiful (2016), which featured more Davis samples, Glasper returned to the Blue Note fold with the Experiment's new album ArtScience, a reflection on all the sounds, old and new, that inform this remarkable talent. Recorded in New Orleans, "Hurry Slowly" has the air of a latter-day Steely Dan tune while the spacey lurch of "Written In Stone" suggests an element of Bowie. There's even a neo-soul take on The Human League's "Human". Challenging and accessible.
So, get on the case. Discover Covered – and the rest.
Max Bell
Format:
UK English