David Bowie
A genuine musical icon, David Bowie's influence on modern culture is so vast that his death reverberated across the globe and had a huge personal impact on those who adored and admired his ability to shift the boundaries of popular expression.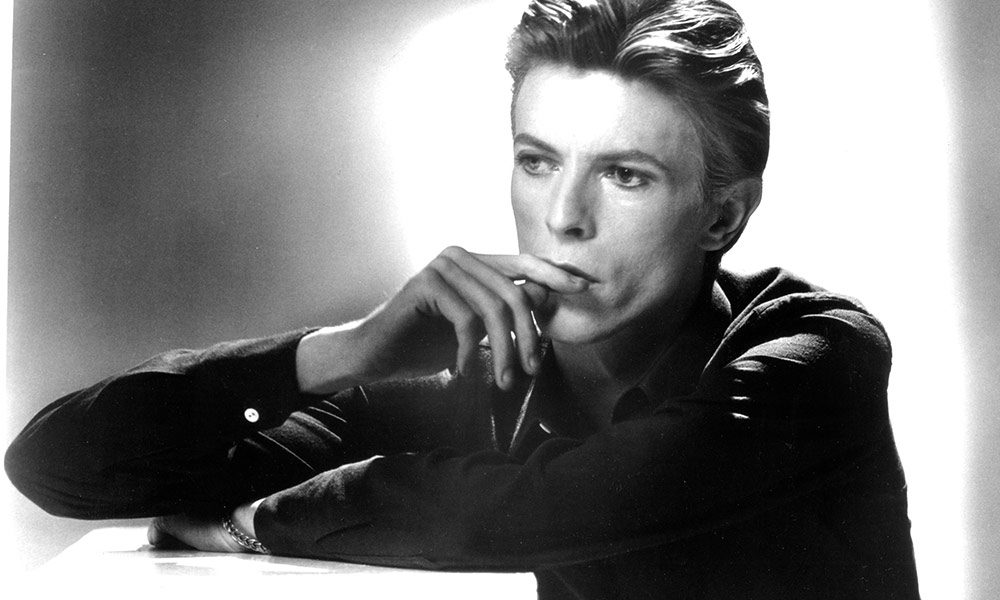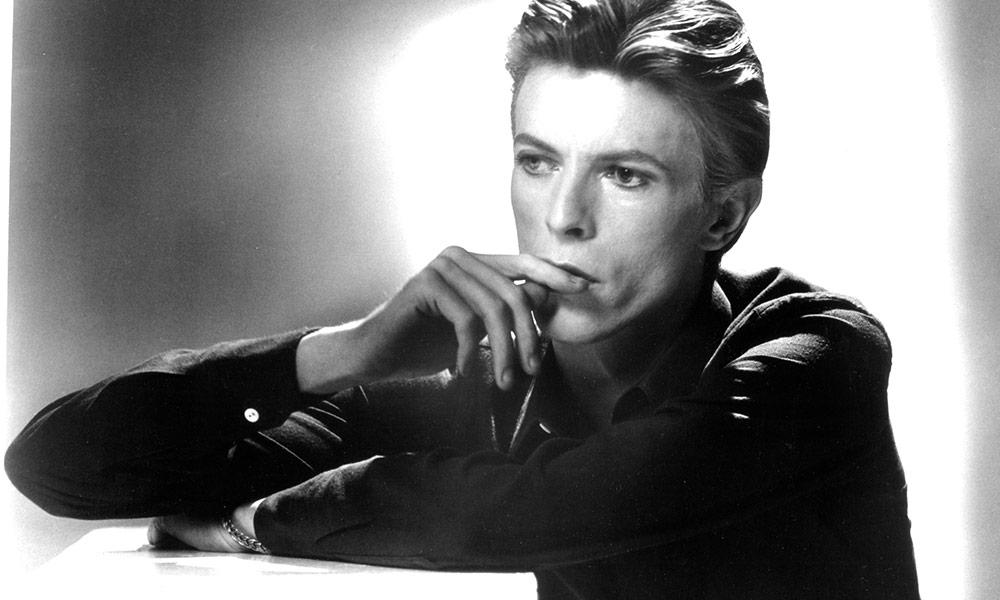 A genuine musical icon, David Bowie's influence on modern culture is so vast that his death, in January 2016, reverberated across the globe and had a huge personal impact on those who adored and admired his ability to shift the boundaries of popular expression.
The Brixton- born David Robert Jones landed on this planet in 1947. His interest in multi-media arts flourished in the bohemian south London scenes of Beckenham and Bromley, areas whose significance never left him. Very much a London boy, he adopted the alter ego of David Bowie – some say under the suggestion of his one-time 60s manager Ken Pitt, who had shown the musician a book that was inscribed with a school prize dedication to – yep – David Bowie.
Apocryphal or not, the newly minted Bowie pursued a ferocious path to the top, but his early career wasn't exactly all golden years. Charming and containing the seeds of much that would follow, his self-titled solo album was released on Deram on 1 June 1967 – the same day that The Beatles changed the world (again) with Sgt Pepper's Lonely Hearts Club Band.
A more established sound and vision emerged with the space-age hit 'Space Oddity', which earned Bowie his first Top 5 chart placing when it was released in 1969. Another self-titled album followed, on which Bowie tapped into the dying days of hippiedom, replacing it with a futuristic folk style emboldened by marvellous lyrics and a range of subject matter that no one else could match.
Bowie's ascent was measured rather than rapid, but once Ziggy Stardust And The Spiders From Mars got their claws into the British rock scene, he soared like a supernova, going on to sell over 150 million albums, receive countless platinum artefacts, release a string of chart-toppers in the UK, and rack up a list of classic singles as long as your arm. 'Ashes To Ashes', 'Let's Dance' and the self-fulfilling autobiographical 'I Can't Give Everything Away' (from the grand finale, ★) are merely a few fabulous examples of greatness from a certified genius.
You couldn't do David Bowie justice in 140 characters (he must have invented more himself), but his singularity was obvious once the debut album, David Bowie, emerged on Deram in 1967. Produced by Mike Vernon, it's certainly quirky, but tracks such as 'We Are Hungry Men', 'There Is A Happy Land' and 'She's Got Medals' contained themes ranging from messiah figures to androgyny and philosophically dubious statesmen that filtered through his later work.
The second self-titled album (issued in some countries as Man Of Words/Man Of Music, and latterly known as Space Oddity) was even stranger in its shift from mod posturing to curly mopped über-troubadour, with Tony Visconti's sonically challenging production and a gifted cast of players including Rick Wakeman, Mick Wayne, Keith Christmas, Terry Cox (from Pentangle), Herbie Flowers and Tim Renwick.
The rebooted 'Space Oddity', 'Cygnet Committee' and the manic 'Wild Eyed Boy from Freecloud' took listeners on a scattergun journey that came to rest in the euphoric chants of 'Memory Of A Free Festival' ("The sun machine is coming down/And we're gonna have a party…"), a homage to a Beckenham Arts Lab event that Bowie played at during the summer of '69.
The Man Who Sold the World was where his next phase truly started. The "man dress" that Bowie sported on the cover ushered in another image change; new bandmates, guitarist Mick Ronson and fellow Hull-ite Mick Woodmansey helped work up a proto-heavy metal sound that suited the apocalyptic writing of songs that dealt with Nietzschean supermen, padded-cell insanity and gun-running terrorists.
Like its predecessor, 1971's Hunky Dory featured cover art that depicted Bowie in an androgynous pose, as he came to embody the glam and glitter of the new decade. Stylish to the nth degree and with Trevor Bolder joining the line-up, Hunky Dory gave us Bowie as "The Actor" who produced the album with trusted former Beatles sound man Ken Scott (a man that Bowie was declared was "my George Martin"). This is one of those albums that everyone should own. 'Changes', 'Oh! You Pretty Things', 'Life On Mars?', 'Quicksand' and the unsettling commentary on life with his schizophrenic brother Terry, 'The Bewlay Brothers', were rooted in Bowie's London locale, whereas 'Queen Bitch', 'Song For Bob Dylan' and 'Andy Warhol' fixed Bowie's growing love affair with New York City – and The Velvet Underground in particular. The "chameleon, comedian, Corinthian and caricature" oft-quoted in Bowie's image was more about brother Terry, but it also showed us how Bowie himself would inhabit an ego and a landscape, and, like the Victorian painter Richard Dadd, fuse imagery of beauty and lunacy by turn.
With its narrative subtext, The Rise And Fall Of Ziggy Stardust And The Spiders From Mars was a masterpiece: a virtual rock'n'roll opera with an inbuilt anti-hero passing commentary on a life lived in English market squares, aliens waiting to land, and the self-styled "leper messiah" who would be sucked up and spat out by parasitical devotees. Its follow-up, Aladdin Sane, a travelogue of debauchery in America, was cool, calculated and brilliant. It also gets better with age, though some felt that Bowie was retreading past topics in 'Panic In Detroit' and 'Cracked Actor', which, in hindsight, seems fair. Musically audacious, however, the album benefitted from the arrival of avant-garde pianist Mike Garson, who added baroque flourish to an album suffused with sci-fi menace.
Aladdin Sane's cover of The Rolling Stones' sleazy 'Let's Spend The Night Together' was a forerunner to Pin Ups, on which Bowie paid his dues to The Pretty Things, Them, The Easybeats, The Merseys, The Who and The Kinks. He hadn't quite kissed the 60s goodbye but treated them to a rousing farewell.
Released in 1974, Diamond Dogs – loosely based on aborted plans to stage a theatrical version of George Orwell's 1984 – signalled the true end of the Ziggy era via the title track and 'Rebel Rebel'. Bowie described it as "a very political album, my protest… more than anything I've done previously", but the oblique (and bleak) nature of the material wasn't to everyone's taste.
An American soul sojourn commenced with David Live (recorded in Upper Darby, Pennsylvania) and continued with Young Americans and the gothic art-funk of Station To Station, wherein the Thin White Duke celebrated his role as Thomas Newton in the cinematic adaptation of The Man Who Fell To Earth by embarking on a musical and personal binge as he attempted to integrate the Stations Of The Cross into an album of undeniably edgy passion, quite at odds with the fleshier pleasures of its predecessor.
Bowie's return to Europe – what he called "that continent pulling me back" – resulted in the so-called "Berlin Trilogy" of Low, Heroes and Lodger (though Low was partly conceived in France, and the latter was actually recorded in Switzerland and New York City), released across 1977-79. Tony Visconti and Brian Eno helped to channel his new crack band, including Carlos Alomar, Dennis Davis and George Murray. Bowie could do little wrong: just as Heroes was voted NME's Album Of The Year in 1977, so Lodger would later be rescued from the somewhat lukewarm reviews of the era.
Presaging (or riding the coattails of) the New Romantics, 1980's Scary Monsters (And Super Creeps) was a final art-rock masterpiece before a three-year silence. When Bowie re-emerged with Let's Dance, it was a much lighter affair that meshed just about every style, from disco to motorik beats, pure pop to soundtrack (it included a re-recording of his dark 1982 Giorgio Moroder movie collaboration 'Cat People (Putting Out Fire)'), and raced up the charts.
Now Bowie was posed to go mainstream. Following the acclaimed Serious Moonlight tour, the Tonight album was more soul and smoke, with Iggy Pop in the mix and a Pin Ups-styled cover of The Beach Boys' 'God Only Knows'.
The vaudevillian rock'n'roll of Never Let Me Down was followed by a more concerted effort on Black Tie White Noise. Though neither are his most essential moments, the latter features a poignant last meeting with former foil Mick Ronson on Cream's 'I Feel Free', while Mike Garson is back at the piano on the jazzy 'Looking For Lester'.
Soundtracks along the way included Labyrinth (1986) and the cut-up techniques applied to The Buddha Of Suburbia (1993): further proof that the man would not be pigeonholed. He'd also flirted with the standard rock band format when he formed Tin Machine, but seemed far happier working with Brian Eno again on 1995's Outside, on which a new range of characters emerged but ultimately rather fell through the cracks.
Expanding on Outside's more pronounced electronic experiments, drum'n'bass was the order of the day on Earthling (there's that space motif again', while on 'hours…' Bowie confronted old friends and foes on the track 'The Pretty Things Are Going to Hell' as if to say that his personae could be killed off and resurrected at will.
Visconti returned for 2002's Heathen, Bowie's first stab at the new millennium. The album includes a homage to an old hero, Neil Young, in a sterling cover of 'I've Been Waiting For You', a song that that Tin Machine had performed back in the day. He quickly followed up with 2003's Reality, whose lead single, 'New Killer Star', was a partial address to Middle Eastern politics. Elsewhere, covers of George Harrison's 'Try Some, Buy Some' and Jonathan Richman's 'Pablo Picasso' (originally slated for an unreleased sequel to Pin Ups) indicated that, while Bowie has happily ensconced New York, he hadn't lost his playful nature.
A first official release of the much-bootlegged Live Santa Monica '72 captured the metamorphosis that took place between Ziggy and Aladdin, while the undercooked VH1 Storytellers and live DVD A Reality Tour were souvenirs of a thoroughly modern David.
And then silence. After suffering a heart attack live on stage in 2004, Bowie retreated from the public eye in what, over time, seemed to be a graceful retirement. The odd guest appearance aside, it wasn't until 2013 that he fully emerged. Dropping 'Where Are We Now?' as a surprise single on 8 January, his 66th birthday, Bowie's return was rapturously received, and the goodwill extended to the single's parent album, The Next Day, which, despite growing unease over the man's health, suggested that Bowie was still looking to the future.
A sprawling compilation, Nothing Has Changed, seemed to be saying, "Look, I am fine and this is some of what I do." Further retrospective glories came courtesy of the box set Five Years, which, among remasters of his earliest albums, included the Re:Call 1 rarities collection, among whose glories were the mono single mix of 'Holy Holy' – itself something of a Holy Grail track for Bowie completists – as well as the original jaunty single release of 'The Prettiest Star', which featured Marc Bolan on guitar.
Then the unthinkable.★, ostensibly Bowie's own epitaph, was released two days before his death, in January 2016. Possibly the most wept-over album in rock history, what many saw to be a tortured immortality was achieved via the album's title track, along with the likes of 'I Can't Give Everything Away' (one of his many mantras) and the impending doom of 'Lazarus': the man unable to die. The latter was also the cornerstone for a musical of the same name, which opened in New York in December 2015 before travelling to London: back where it all began for a man whose vast talents will surely shine and live on. He was always unique. He rang the changes.
Format:
UK English