Pioneering Icons That Helped LGBTQ Fans Find Their Voice
Whether through their direct messages or a knack for creating effervescent, life-affirming pop, these musicians have all helped change the world.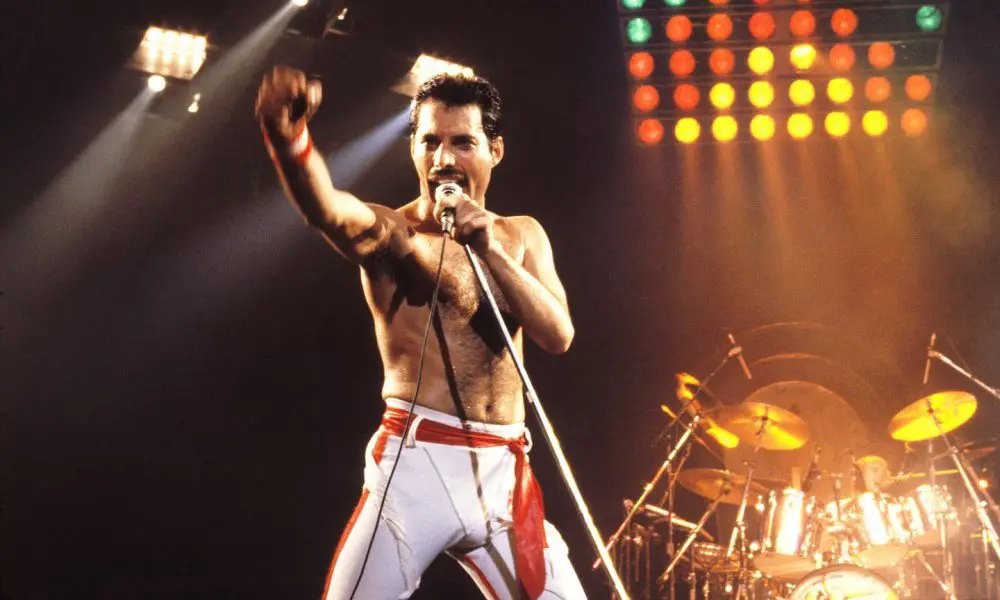 Pioneers come in many forms – a bit like the communities that celebrate them. The LGBTQ audience has championed a diverse array of musical artists, some because their brand of effervescent, life-affirming pop speaks loudly to them; others because their restless energy to drive change through their art has helped deliver great progress. All these LGBTQ Musicians should be celebrated.
Listen to the Ultimate Pride playlist on Spotify.
But, of course, the trouble with lists is that they are so subjective. Some of the LGBTQ Musicians here are obvious, given their long-standing support of universal acceptance and affirmation. When Madonna used her position as the biggest pop star on the planet to explore darker themes of the sexuality that links us all, it was as brave a move as a new act allowing themselves to be marketed as the world's first "out" rock star in the early 70s, when "gay liberation" had barely got going. If Jobraith may have a more obvious reason to regret that decision, then let's not forget how ferociously Madonna was attacked for taking such a provocative stance 20 years later.
Courage of one's conviction is the defining DNA of a pioneer, and every one of the musicians on this list does – or did – things resolutely their own way. We live in an era when many battles have been won, but the fight for universal acceptance – especially in many countries around the world – goes relentlessly on. If there's one rallying call central to this list, it's that change can come if you create a message that truly connects with people. Great music, great style, or just great fun can obviously communicate just as powerfully as a political slogan.
Here are 15 musicians that helped LGBTQ fans find their voice.
Freddie Mercury
Rock's most distinctive showman could spellbind an audience like no other, and Queen's performance at 1985's Live Aid is the stuff of legend. Freddie's sexuality certainly influenced Queen's music and image, but this was a band that truly crossed each barrier, alienating no one and flirting with every genre, from the disco-influenced "Another One Bites The Dust" to the operatic pomp of "Innuendo."
Queen - I Want To Break Free (Official Video)
Elton John
In the 70s, it seemed like everyone owned a record by Elton John, but he was too consumed by his work to use his position to create much advance in the way gay men were treated. All that changed when he used his enormous influence to raise millions for his AIDS charity. The work continues to this day and, in 2005, Elton also used the first day that civil partnerships could be held in the UK to make a very public statement with his long-term partner, David Furnish.
Elton John, Kiki Dee - Don't Go Breaking My Heart (with Kiki Dee)
David Bowie
Pop's first major-league shape-shifter flirted with provocative imagery and language in an era of entrenched establishment conservatism. His homoerotic 1972 Top Of The Pops performance of "Starman" with Mick Ronson set youngsters' pulses racing and their parents' blood pressure rising, but it helped cement Bowie's superstar status in the UK, with the rest of the world catching up not long after.
Madonna
Routinely lambasted for her skill at feeding from popular culture and repurposing it in her own provocative style, no one can challenge the unique grip that Madonna has had on the zeitgeist for more than three decades. During the height of the AIDS crisis, she used her phenomenal celebrity to push then-controversial messages of acceptance and empowerment with era-defining stadium shows and a magnificent catalogue of pop anthems.
Judy Garland
The tormented soul of this legendary star tapped into the paranoia of a time before homosexuality was largely legal – let alone accepted – across wider society. Her 1961 double-album, Judy At Carnegie Hall (later performed live in its entirety by Rufus Wainwright), bagged a Grammy and became the definitive highlight of her illustrious career, which was cut short by her early death in 1969 – an event that, it's said, helped spark the Stonewall Riots in New York and marked the beginning of the modern gay-rights movement.
Over The Rainbow (Live At Carnegie Hall/1961)
Dusty Springfield
A legendary perfectionist crippled by self-doubt and fears that her own sexuality would be exposed, Dusty Springfield's run of 60s classics such as "You Don't Have To Say You Love Me" weren't her own compositions, but she had a way of making you believe every word of them. A long spell spent largely out of the public eye came to an end when she joined Pet Shop Boys on the 1987 hit duet "What Have I Done To Deserve This?" which led to two new albums in the last few years of her life.
Kylie Minogue
Defiantly developing her craft across three decades, with few initially convinced of her long-term potential, Australia's most successful musician in history has been championed by the LGBTQ community since her early days at Stock Aitken Waterman's Hit Factory. The effervescent pop-dance groove that characterizes most of her music has even been fused with a Nashville sound to land her another UK No.1 album with Golden.
Cher
Maybe it was the famous Bob Mackie frocks on her US television spectaculars, but gay men saw something special from the start in pop's perennial survivor, who left a troubled marriage yet a successful business partnership with Sonny to forge a huge solo career. After years of focusing on movies and soft rock, Cher finally rewarded her most loyal fans in 1998 with the all-out gay anthem "Believe" and bagged the biggest record of her career.
ABBA
The Swedish Eurovision champions went on to become the biggest pop band in history across the 70s and early 80s. The band's bittersweet anthems are ingrained in all of our lives through the staggering success of film and stage show Mamma Mia!, and just about every wedding you have ever been to. The 2018 revelation that new music is on its way was the biggest surprise of their fans' lives.
Abba - Dancing Queen (Official Music Video Remastered)
Morrissey
The teasing, sexy (but somehow sexless) flirt of Morrissey infuriates and seduces with equal strength, but the former Smiths frontman knew how to tap into the indie crowd who felt alienated by 80s disco and pop. A famous statement, released at the launch of his 2013 autobiography, made it clear he was "humasexual," not homosexual, despite the revelation he'd been in a relationship with photographer Jake Owen Walters. Irrespective, plenty of humans had their hopes raised yet again.
Pet Shop Boys
Since 1985, the British synth duo has said much about contemporary gay life without ever making much of a statement about it. Neil Tennant and Chris Lowe's elegant visual and musical projects encompass stage shows, soundtracks, and some of the best pop music of the past 30 years.
Jobriath
Overwhelmed by the ill-advised marketing tsunami that characterized his 1973 self-titled debut, the openly gay rock singer tapped into the in-vogue glam scene to a largely indifferent public response. Now feted as a pioneer, his second album also flopped and Jobraith announced his retirement in 1975. When long-term fan Morrissey tried to book him for an early 90s tour, the singer, one of music's LGBTQ Musicians, had already been dead from AIDS-related complications for almost a decade.
Lady Gaga
Billing them her "Little Monsters," after one of the themes developed for her second album, Lady Gaga is one of those LGBTQ Musicians who have forged an almost spiritual relationship with her fans. Across four solo sets, she has revealed many of the troubles she has faced in her life and used her dance-pop credibility to create increasingly theatrical performances that showcase strong messages of love and acceptance.
Lady Gaga - Born This Way (Official Music Video)
Sylvester
The flamboyant disco star forged a brave path in an era much less inclusive than today. His biggest hit, "You Make Me Feel (Mighty Real)," will be played forever and captures the taste of San Francisco's disco scene at the dawn of the AIDS era, which claimed the life of the songwriter with a distinctive falsetto voice in 1988.
You Make Me Feel (Mighty Real)
kd lang
The country singer-songwriter has balanced activism with a successful music career that started to take off after working with Roy Orbison on a Grammy-winning cover of "Crying." Her biggest hit, "Constant Craving," appeared on 1992's Ingénue – released during the same year she revealed her sexuality. One of Canada's best-loved LGBTQ Musicians, lang has also appeared in many TV and film roles.