Lady GaGa
Lady Gaga is one of the most famous pop stars of the 21st century, with classic albums like The Fame Monster, Born This Way, and Joanne along with singles like 'Poker Face' and 'Telephone.'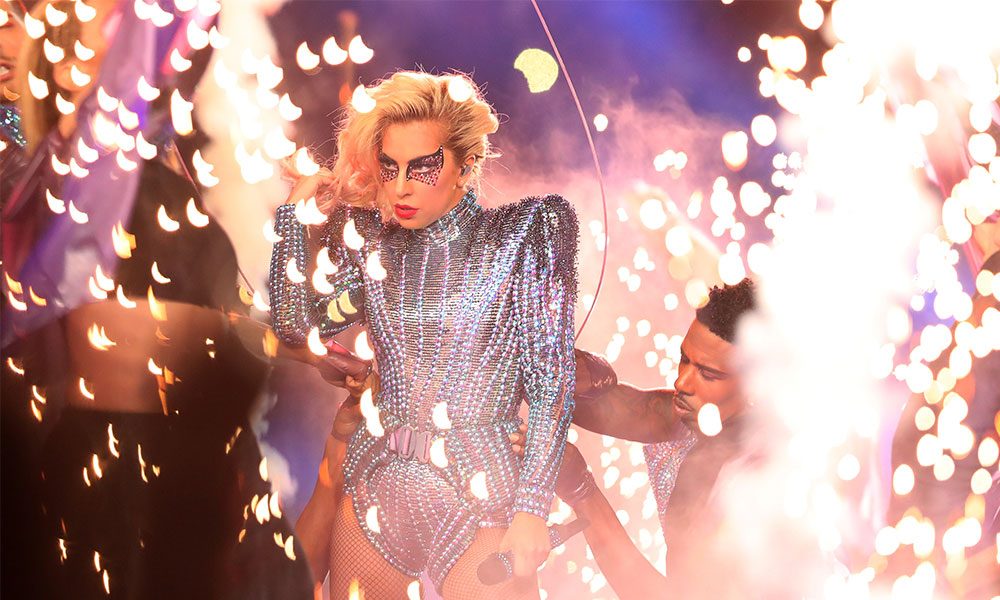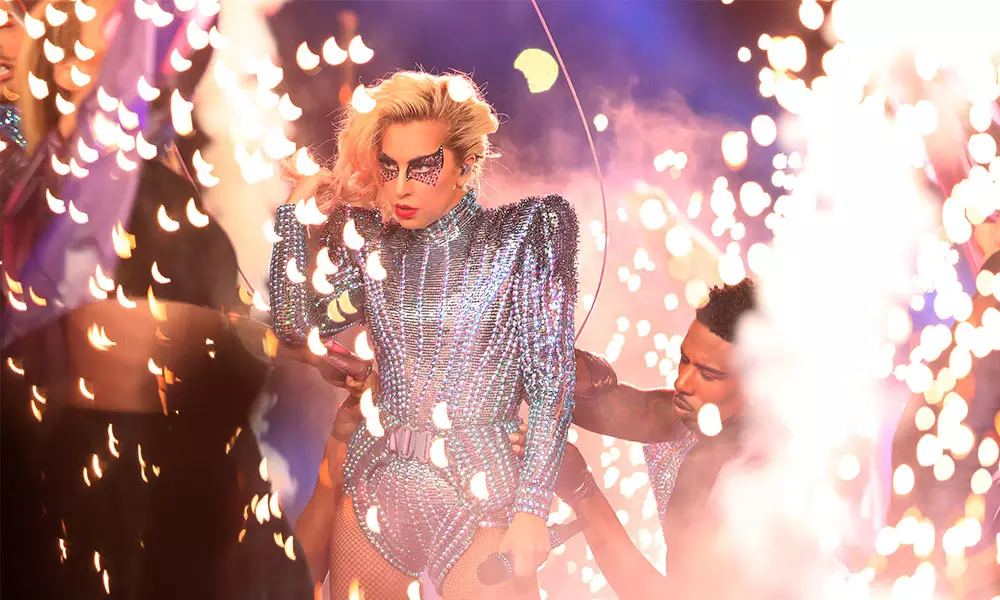 She made her debut to a storm of favourable applause and has lived up to the title, The Fame, with every move she makes. Gaga is a truly modern pop phenomenon, an artist of the highest calibre and intelligence she has few peers and practically no contemporary rivals. In some ways she is most reminiscent of a David Bowie figure – intriguingly alien yet utterly in charge of her muse. She has sold 27 million albums since 2008 and a staggering 125 million singles worldwide, over 7 million of those to elated British customers. Very much in tune with the Twitter and Instagram epoch, Lady Gaga is also known for her monster remixes, her dance crossover, her R&B chops and her cool sass. What many may not realise is that is she is a trained jazz singer and her latest escapade – Cheek To Cheek, is a collaboration with crooning legend Tony Bennett. Here you'll find the duo tackling the classic American songbook with all the panache the Lady herself brought to "Just Dance", "Poker Face" or "Telephone".
The total professional, Gaga is a brand leader when it comes to live performance where her choreography and idiosyncratic sense of fashion are as much of a talking point as her songs. Not to say she is out to shock per se, nor to contrive a stage act: it's just that theatricality is in her soul and if she skewers the status quo and challenges the normal we're the better for that. She has been recognised from the outset and is the recipient of five Grammy awards and 13 MTV Music Awards – obviously, the later art form is one she's mastered – mistressed? A regular on Billboard's Artist of the Year this past six years she is also high on the Forbes earnings and power/influence ladder. Time magazine named our Lady one of the most important and influential people on the planet in 2010. Yet away from the business of show and, Gaga maintains a fairly private and low-key persona. She is a philanthropist too and has done for the LGBT rights movement with her activism and fundraising.
Born Stefani Joanne Angelina Germanotta in March 1988, Lady Gaga comes from mixed Italian and French ancestry but was born in Lennon Hill, Manhattan and brought up in a well-to-do family on the fashionable Upper West Side of New York City. An accomplished pianist who began writing ballads as a teenager, Gaga was wowing folks at open mic events and starring in high school productions of meaty musicals like Guys and Dolls and A Funny Thing Happened on the Way to the Forum. In that sense, she has a conventional, somewhat old school upbringing, which has given her credibility and enabled her to buck those same conventions with authentic zeal. Moving to an apartment on chic Rivington Street aged 19 she began to explore her career in earnest writing early songs with Grandmaster Melle Mel before forming the Stefani Germanotta Band (SGBand), playing a mixture of originals and rock covers – Led Zeppelin's "D'Yer Maker" amongst them.
Gigs in NYC showcase venues The Bitter End and Mercury Lounge brought her to the attention of local producers and one Rob Fusari became her mentor and paramour. Between them, they concocted the name Lady Gaga, after Queen's "Radio Gaga" and it was goodbye to Stefani. A flirtation with Def Jam aside Gaga became immersed in the world of burlesque and go-go dancing, both empowering her.
The New York underground was her stomping ground in the same way it had been for the Velvets and Dolls back in the day. Neo-punk as she is Gaga cut her teeth on revue-style shows that incorporated electronic Avante Garde and elements of Freddie Mercury and Bowie into her act. She was then signed to Cherrytree Records, Inc., an Interscope, offshoot and made demos of "Boys Boys Boys", "Christmas Tree" and "Eh, Eh (Nothing Else I Can Say)" – while she was also hired as a songwriter to pen goodies for Britney Spears, New Kids on the Block, Fergie and The Pussycat Dolls; but in reality, she was going to be the next big thing, no puppet of the industry.
In 2008 she moved to Los Angeles and got stuck into making The Fame. Sleeper hit "Just Dance" was a slow burner but gave Gaga her first Grammy for Best Dance Recording and then "Poker Face" just blew the world up. The most flamboyant single of the year by a long chalk it made number one in every significant territory and has shifted close on 10 million copies since.
Phenomenal is a word that's overused but in Lady G's case, it fits like a satin glove. The Fame disc was accompanied by the Fame Ball Tour where the album's inner core of songs about sexuality, personal power struggles and intoxicating party grooves took on new life and convinced everyone that Madonna had finally met a match. Certainly, the cuts "Paparazzi" and "Beautiful, Dirty, Rich" revealed a principled artist with plenty of nerve.
The Cherrytree Sessions and the gothic-looking The Fame Monster project kept Gaga bang on the money with the former containing acoustic versions of "Poker Face", "Just Dance" and "Eh, Eh (Nothing Else I Can Say)". Production and direction from Vincent Herbert and Martin Kierszenbaum lend all the work to date a strong European atmosphere while the Hitmixes set is well worth seeking out for the Space Cowboy's remix of "Poker Face".
The Fame Monster itself is a terrific culture clash of glam, decadent Goth, disco-rock and synthpop with shades of electronic industrial pervading the whole and providing us with the smash "Bad Romance", another number one around the globe and recipient of the Grammy for Best Pop Vocal Album of the year. Often described as the artist facing up to the demons that usually go with fame and money this essential disc features "Telephone" (with Beyonce) and found Gaga performing in its wake with the Bolshoi Ballet Academy and for the Los Angeles Museum of Contemporary Arts 30th Anniversary event.
By now it's apparent that Gaga is cross-fertilising art, fashion and music with such compulsive energy that she's already crammed more into 18 months than most artists manage in decades. To ram that point home The Remix (2010) features collaborations with Marilyn Manson, The Pet Shop Boys, Passion Pit et al. and is another dance floor-filling epic.
For a brand new album now enter Born This Way, some of it recorded at Abbey Road, where Gaga acts as co-producer and enlists guitarist Brian May from Queen and the late Clarence Clemons from the E Street Band on saxophone. Fittingly, and spookily, the title track as a single became the 1000th number one on the Billboard chart since its inception in 1958. Lady Gaga describes this disc as like a producing a baby between Bruce Springsteen and Whitney Houston! A rock and R&B hybrid in other words with heavy does of electronica and Euro disco beats, four to the floor thumping house beats, church bells, New York City street noise, heavy metal, Germanic chanting and ear-worm songs. Another beast of a disc for sure. Everything is a strand-out here but we're currently obsessing over "Americano" (in Spanish) with its mariachi meets techno rhythm and the mesmerising trance-like "Bloody Mary". The Lady never holds back and that's why her legions of fans – the Little Monsters – adore her. She puts it all out there.
Her next deconstruction disc, Born This Way: The Remix, is as diverse as its predecessor with Foster The People, The Horrors and Metronomy wizard Joseph Mount doing some of the honours. Joe's work on "You and I' is properly brilliant and Two Door Cinema Club's blitz on "Electric Chapel" is equally recommended.
Born This Way: The Collection is Gaga's third compilation: a three-disc box set with a DVD culled from the Madison Square Garden leg of the Monster Ball tour. Check out the cover too, where she's wearing a dress made out of, er, slime, a Perspex hat and Alexander McQueen heels. As usual she is larger than life and defining the future.
So to Artpop (2013), that arrives as a neon-lit, Warholian mash up of observations on fame and sex, addiction and feminism, love and scrutiny. Another glorious thing this gives us "Applause", "Do What U want" and "G.U.Y." with an uber-kitsch cover from artist Jeff Koons that references Botticelli's The Birth of Venus, a significant influence on the disc. Other artists aren't going down this road!
If critical response to Artpop was slightly crisp, it shouldn't detract from the excellence of the songs. "Aura", "Venus" (featuring a sample from Sun Ra's "Rocket Number Nine") and the Rick Rubin-produced "Dope" resonate in her catalogue; Tim Stewart's guitar playing is inspired and the introduction of will.i.am to the team adds more flesh to the bone.
If the third act was a spellbinder, then Cheek To Cheek convinced a whole new crowd that it's worth discovering this remarkable woman. Working with the immortal Tony Bennett, the pair added an American Italian tang to the songbook of George Gershwin, Cole Porter, Jerome Kern, Irving Berlin and Jimmy Van Heusen. There are also glorious excerpts from the Duke Ellington/Billy Strayhorn school – notably "Lush Life", "Sophisticated Lady" and "It Don't Mean a Thing (If It Ain't Got That Swing)".  An accompanying tour and concert special nailed the deal and helped Gaga win the Grammy Award for Best Traditional Pop Album. Obviously, it went straight to No.1.
Gaga sang a medley of songs from The Sound Of Music in her best English accent at the Grammy ceremony and also took part in the 2016 David Bowie tribute. She has also launched the fragrance Eau De Gaga and a clothing range alongside Elton John which supports their various charities.
In autumn 2016 she released Joanne, a deeply personal family album with stripped-back arrangements, topping the charts again thanks to a mingling of old-school pop values and a super-smart production from the artist, alongside Mark Ronson, Jeff Bhasker, Josh Homme and others. Florence Welch guests on "Hey Girl" and Sean Lennon plays slide on "Sinner's Prayer", with BloodPop providing cool keys and synths. Look for the deluxe version with bonus material.
Seems like there isn't much that Lady Gaga won't attempt – and pull off – and having an artist of that calibre around enriches the scene immeasurably. She's possibly the most with-it superstar of the century thus far. It's impossible to imagine pop life without her and what did we do before she came along? Mind-boggling Lady Gaga.
Max Bell