Hidden Tracks: The Forgotten Relic Of The CD Era
Thanks to technological loopholes of the CD, bands could include Easter eggs on their albums. Here are ten hidden tracks worth breaking out your Discman for.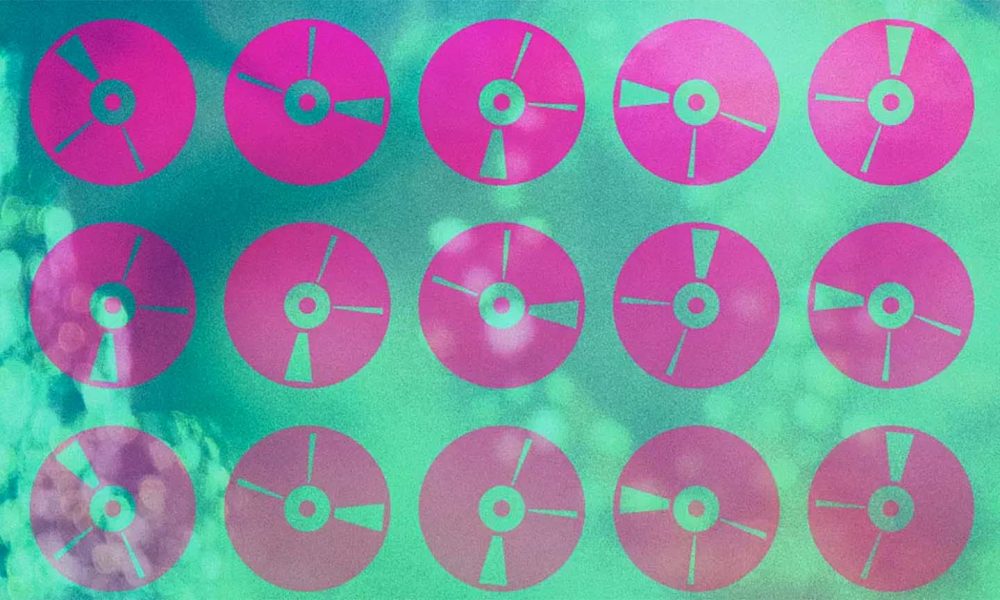 Just as audiences now linger in cinemas waiting for a surprise outtake after the credits roll, in the 90s music fans would let their CDs play to completion, vigilantly scanning for hidden tracks or interludes to reward their patience.
No matter the medium, artists have always found a way to rebel against the confines of commercial music packaging. The trend famously started with The Beatles. A brief acoustic piece by Paul McCartney didn't fit on Abbey Road and he ordered engineer Geoff Emerick to cut it. But Emerick had other ideas and he tacked it onto the end of the album after a few seconds of silence. The first "hidden track" was born.
The trend would continue throughout the decades, from The Clash's "Train in Vain," from their 1979 album, London Calling, to Pink Floyd and Slayer using audio reversal or "backmasking" to play secret messages. But it was really in the 90s when the trend took off, thanks to the technological loopholes that CDs created. Some bands used hidden tracks to include songs that didn't quite fit on an album, while others used them to toy with listeners and their labels alike.
The Best Hidden Tracks
Nirvana: Endless, Nameless (Nevermind, 1991)
Less of a song and more a chaotic jam session, Nirvana's "Endless, Nameless" is one of the most cited examples of hidden tracks. As the story goes, the engineer accidentally left the song off during the mastering process and an infuriated Kurt Cobain made him put it back on, this time following a 10-minute silence after the closing track, resulting in Nirvana putting their own 90s spin on the vinyl run-out groove.
Nine Inch Nails: Physical (You're So) (Broken, 1992)
Just as flexi discs were put out to pasture, another forgotten format (the mini-CD) was used as a vehicle for bonus material. Case in point: Nine Inch Nails' Broken LP, which came equipped with a bonus 3" mini-CD featuring Trent Reznor covering Adam And The Ants' "Physical (You're So)" and "Suck" by the industrial supergroup Pigface (which Reznor was a former member of). When this format became too costly, the label packaged the two songs on the original LP as "hidden" tracks" and loyal listeners were treated to Reznor indulging in his love of new wave.
Dr. Dre: (Outro) B__ches Aint S__t (The Chronic, 1992)
After leaving NWA and Ruthless Records behind, Dr. Dre released his solo G-Funk masterpiece, The Chronic, featuring the hidden diss track "B__ches Aint S__t," where Dre fires shots at his former bandmate Eazy-E and his manager Jerry Heller. It's a Death Row family affair, featuring verses from Kurupt, Snoop Dogg, Dat Ni__a Daz, and the former first lady of Death Row Records, Jewell Caples, on vocals. Titled simply as "Outro" on the original release, it appeared with its controversial title on the 2001 reissue.
Dr. Dre - Bitches Ain't Shit feat. Snoop Doggy Dogg & Dat Nigga Daz
Green Day: All By Myself (Dookie, 1994)
Shifting from Dre to Tré, Green Day also took advantage of sneaking some more mischievous material at the end of their breakout album, Dookie, with the hidden track "All By Myself," a silly acoustic ode to "self love" written and performed by the band's drummer, Tré Cool. It appears after closing track, "FOD," following 1.57 minutes of silence, and reminds us of the weirdo, upstart pop-punk band Green Day started out as.
Cracker: Euro-Trash Girl (Kerosene Hat, 1993)
Taking advantage of the CD era's newfound technology, 90s alt.rock band Cracker added the track "Euro-Trash Girl" onto to their sophomore album after it was already complete. Similar to NIN, the band inserted enough blank tracks so that the song would clock in at number 69, and was one of three songs hidden at the end of the album. A fan favorite of their live sets, the snarky travelogue went on to become a commercial hit.
Janet Jackson: Can't Be Stopped (The Velvet Rope, 1997)
Janet Jackson has deployed hidden tracks to show off both her retro-pop side (the bouncy "Whoops Now," from 1993's Janet, and her more socially-conscious material such as "Can't Be Stopped" from The Velvet Rope. Singing "Don't let anyone tell you you're not strong enough," Janet directed the song to fans who felt discriminated against, sampling a similarly uplifting track, "Inner City Blues (Make Me Wanna Holler)" by Marvin Gaye.
Special (Hidden Track "Can't Be Stopped")
They Might Be Giants: Token Back To Brookly (Factory Showroom, 1996)
The enduring alt/art.rock band TMBG are known for experimenting with format idiosyncrasies, and famously chopped up the song "Fingertips," on their 1992 album, Apollo 18, into 21 separate, seconds-long pieces, which confused fans who listened to the album on the CD player's new "shuffle" function – and drove up the cost of the album when iTunes priced each track at 99 cents. So, it's no surprise TMBG exploited the CD format's pre-gap loophole, adding the hidden track, "Token Back To Brooklyn," a brief poetic snapshot of a long subway ride.
Blind Melon: Before One (Soup, 1995)
Even with the advent of streaming and digital downloads exposing an album's Easter eggs, some tracks have stayed hidden, as it was with Blind Melon's "Before One." On the US CD version, the beautiful acoustic track is tucked into the pre-gap, whereas the European version has it after the final song, "Lemonade." Listen closely and you'll hear the song "New Life" in reverse, with Rogers Stevens on piano and the late frontman, Shannon Hoon, singing backwards à la Twin Peaks.
Blind Melon track???(before one)
Crowded House: I'm Still Here (Woodface, 1991)
Fans of the New Zealand/Australian rock outfit Crowded House, listening Woodface's mellow album closer, "How Will I Go," got an earful after hearing the banshee cry of Tim Finn on the hidden track "I'm Still Here." After the album was reissued in 2017 as a deluxe edition, the phantom track appeared as a full version on the tracklisting.
How Will You Go/I'm Still Here (Medley)
Lauryn Hill: Can't Take My Eyes Off Of You (The Miseducation Of Lauryn Hill, 1998)
With some hidden tracks, it's a wonder why they were buried in the first place. Lauryn Hill's impassioned cover of Frankie Valli's 1967 ballad, on her landmark album The Miseducation Of Lauryn Hill, was such a breakout success, it earned her a Grammy nomination. She would then go on to produce another hidden track, Whitney Houston's cover of Stevie Wonder's "I Was Made To Love Him," that same year.
Lauryn Hill - Can't Take My Eyes Off Of You (I Love You Baby - Audio)
Hidden Tracks – Honorable Mentions
Guns N' Roses: "Look At Your Game Girl" (The Spaghetti Incident?, 1993)
Deftones: "Damone" (Around The Fur, 1997)
Q-Tip: "Do It, See It, Be It": (Amplified, 1999)
Alanis Morrissette: "Your House" (Jagged Little Pill, 1995)
Travis: "Blue Flashing Light" (The Man Who, 1999)
The Lemonheads: "Lenny," "Noise Parts 1-3," "The Amp Went Out," "High-Speed Idiot Mode" (Come On Feel The Lemonheads, 1993)
Beck: "Computer Rock" (Odelay, 1996)