The Devil Is In The Detail
An innovation of the psychedelic era, putting backwards messages into songs became de rigueur for metal acts in the 80s. But which of these really existed?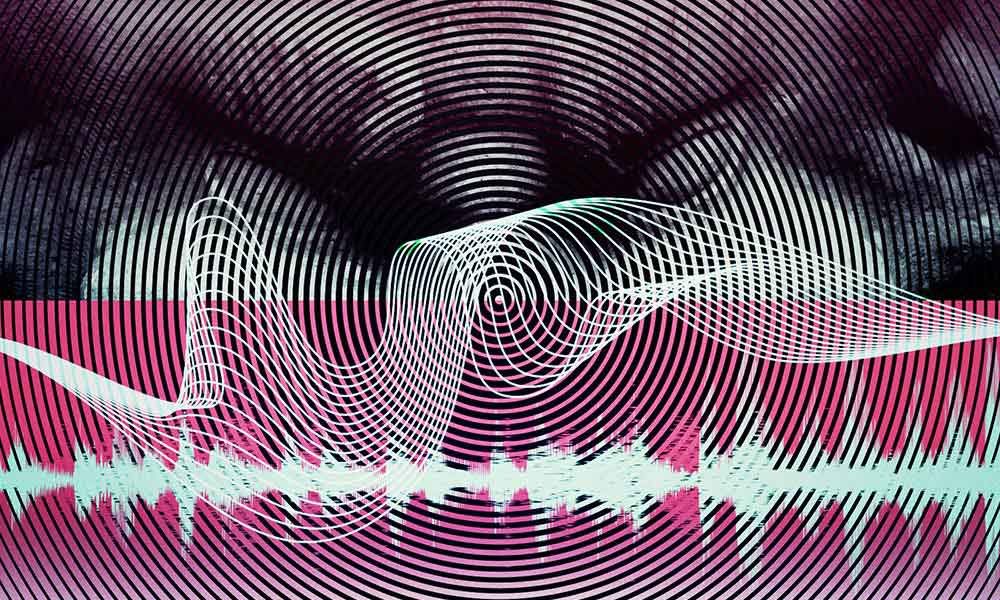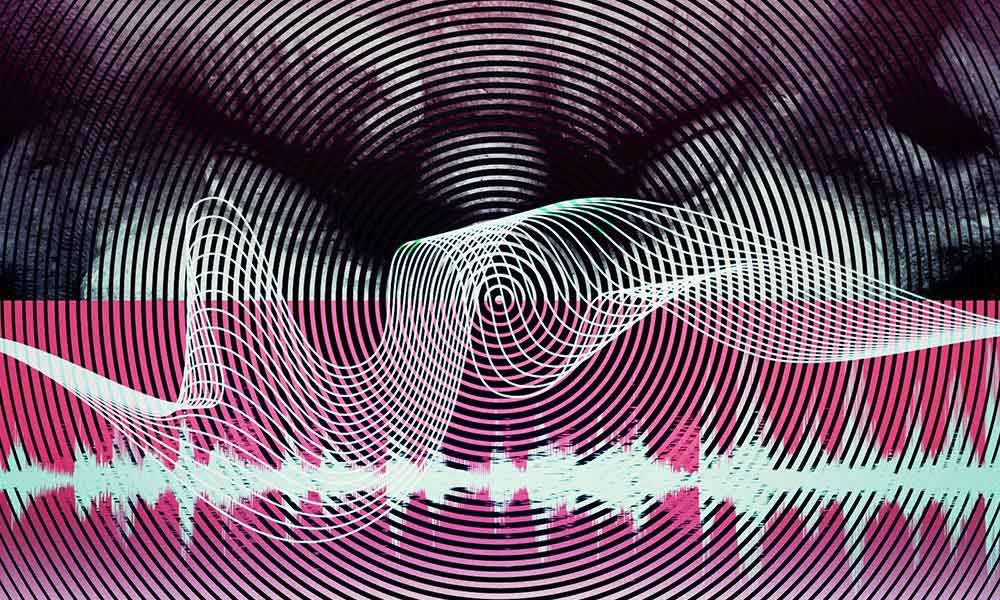 Like all good innovations from the psychedelic era, backwards-messaging (or "backmasking") was discovered at that creative intersection between technological progression and what might be politely termed as "mind-expanding ingestion". Recorded during the April 1966 sessions for Revolver, The Beatles' 'Rain' single marks the first documented instance of a band including a backwards lyric on a song. It was, however, all down to happenstance.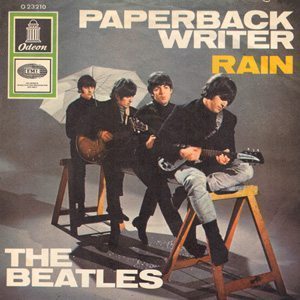 After taking the master tape home, John Lennon accidentally played it backwards. Later telling Rolling Stone that he was "stoned out of my head", Lennon was also blown away by what he heard – and wanted to release the entire song as a backwards recording. A compromise was made: the end of 'Rain' features a snatch of the chorus refrain played in reverse. It might not have been a "message" as such, but it certainly opened the floodgates.
Not one to let a trend go by un-molested, Frank Zappa's all-round psychedelic send-up We're Only In It For The Money included the track 'Hot Poop', on which he took a lyric originally recorded for non-album B-side 'Mother People' and inserted it, backwards, into the album cut. "Better look around before you say you don't care," the line goes. "Shut your f__king mouth about the length of my hair/How would you survive/If you were alive/Sh__ty little person?"
Zappa was just hippie-baiting, but as stoned-age wanderers caught on to the trick, The Beatles became victims of their own innovation. In the aftermath of the "Paul is dead" rumours – barking enough, but gaining an alarming amount of traction – those who had the time to sit and play entire albums in reverse claimed that "The White Album" contained further "evidence" to back up the conspiracy. The mumbling at the end of 'I'm So Tired' was said to be a backmasked admittance that Paul McCartney really had passed on… After all, where else would Lennon take the opportunity to lament his bandmate's demise with the revelation "Paul is a dead man. Miss him. Miss him. Miss him"? Cloth- (or smoke-) eared listeners also discerned the incantation, "Turn me on, dead man," in 'Revolution 9'.
Spooky – if misguided – stuff. The Beatles would later have some fun with this on their 1995 single 'Free As A Bird', into whose outro they deliberately slipped the observation, "Turned out nice again." It was, as a very much alive Paul McCartney admitted, a "spoof" message inserted "to give all those Beatles nuts something to do".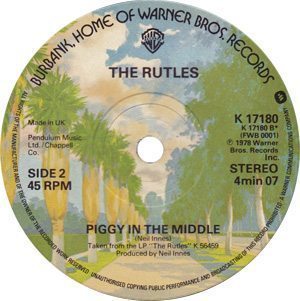 Speaking of spoofs, in the interim, the loving Beatles parody group The Rutles (helmed by Eric Idle and Neil Innes), included their own backmasked message on 1978 B-side 'Piggy In The Middle'. 1.12 into the spot-on 'I Am The Walrus' pastiche, you can hear the revelation: "This little piggy went to market."
That same year, Judas Priest issued their fourth album, Stained Class. An otherwise unassuming release (it reached No.27 in the UK and No.173 in the US), the record became the focus of unwanted attention in 1985, after two teenage fans, James Vance and Ray Belknap, attempted suicide, believing they heard the exhortation to "do it" buried backwards in the lyrics to 'Better By You, Better Than Me'. Tragically, Belknap succeeded; Vance, however, survived, though he sustained severe gun-shot wounds to the face and would die three years later.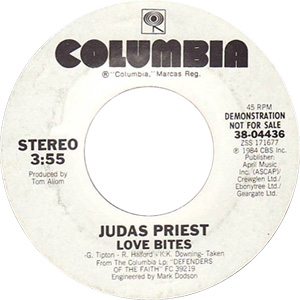 Judas Priest were subsequently taken to court and forced to defend themselves against accusations that their music contained subliminal messages urging fans to kill themselves. The album contained no such directive (as the band's manager, Bill Curbishley, put it at the time, "If we were going to do that, I'd be saying, 'Buy seven copies'"), though, during the trial, it emerged that Priest's 1984 song 'Love Bites' did contain the brief backmasked lyric, "In the dead of the night, love bites."
The controversy came at a time when heavy metal was under threat from groups that sought to censor lyrical content in music. Ironically, however, the song that, in 1985, led to the formation of the Parents Music Resource Center (a self-appointed watchdog group led by Tipper Gorge) was Prince's 'Darling Nikki'. Though it drew Gore's attention for its opening lyric (which finds the song's protagonist using a magazine for something other than reading), it, too, contained a backmasked message at the end. Rather than any evil exhortations, however, Prince asked fans, "Hello, how are you?" before adding, "I'm fine. 'Cause I know that the Lord is coming soon. Coming, coming soon."
This was a far cry from some of the things heavy metal had supposedly incited. Many artists would, however, have fun with accusations over their damaging effect on younger listeners. Ozzy Osbourne's 'Suicide Solution', from his 1980 solo outing Blizzard Of Oz, was, much like the Judas Priest's earlier song, alleged to have driven a fan to suicide. By way of retort, Osbourne slipped a wry allusion to The Exorcist's most famous piece of dialogue into a later song, 'Bloodbath In Paradise': "Your mother sells whelks in Hull." Released on his 1988 album, No Rest For The Wicked, it suggested that heavy metal acts were accustomed to having more fun than their detractors would admit.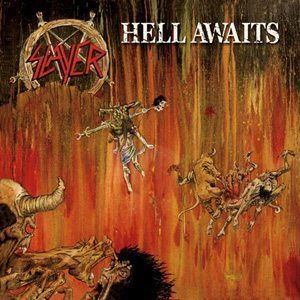 Nevertheless, some bands happily courted controversy. Thrash metal pioneers Slayer opened their second studio album, Hell Awaits, with a backmasked chant which, when played the right way, encouraged fans "Join us!" 45 times over. (The group later promised they did it just for effect, rather than to indulge any Satan-worshipping tendencies.) A few years later, grunge icons Soundgarden parodied Satan-worship in a backwards message on '665', from their 1988 debut album Ultramega OK. Seemingly mis-dialling the number of the beast, frontman Chris Cornell let forth with, "Santa, I love you baby. My Christmas king. Santa, you're my king. I love you, Santa baby. Got what I need."
Whether for psych or shock effect, the hidden message has been deployed countless times in rock music, and rumours persist over supposed subliminal suggestions inserted into some of the most innocuous-seeming songs. Here are some of our favourites – but which are real, and which are the voices in our heads?
Deep Purple: 'Stormbringer'
Opens with the outburst, "C__ksucker, mother__ker, stormbringer!"
True or false? True! Though it's buried so deep in the mix that you really have to make the effort to hear it.
Queen: 'Another One Bites The Dust'
While scat singing, Freddie Mercury claims, "It's fun to smoke marijuana."
True or false? Without casting aspersions over the characters of Queen fans, you probably have to have inhaled in order to hear this.
KISS: 'Hate'
Opens with Paul Stanley introducing a young Billy Corgan to the stage, though the Smashing Pumpkins frontman's surname is reversed.
True or false? True – and also somewhat prescient, as Smashing Pumpkins would be KISS's tour support the following year.
Marilyn Manson: 'Revelation #9'
Includes a number of backwards messages, among them forewarnings of an apocalypse and the sinister revelation that "You are on the other side now… there ain't no going back…"
True or false? True. Manson knew how to play the game and clearly couldn't help but slip some backmasking into a B-side whose title referenced The Beatles' Revolution #9'
Eagles: 'Hotel California'
Hollywood can chew you up and spit you out, so the Eagles slipped a helpful warning of Satanic action into their mid-70s anthem.
True or false? We think the City Of Angels managed to keep Beelzebub out of this one…
Motörhead: 'Nightmare'/'The Dream Time'
Opens with a lengthy diatribe against censorship and "superstitious, narrow-minded flights of paranoia", before declaring that the band "will always prevail".
True or false? You can't miss this one. Lemmy and co had just emerged from a lengthy legal battle with their record label, and the band had a few things to say about it…
Led Zeppelin: 'Stairway To Heaven'
A long-time fascination with Satanism and the occult led guitarist Jimmy Page to purchase Aleister Crowley's mansion – and, some say, slip a paean to Satan into one of rock music's juggernaut anthems.
True or false? This remains one of the most contentious instances of backmasking. Page certainly had previous with the subject matter, though, at the time, an official statement insisted that the band's turntables "only play in one direction… forwards". Years later, Page was adamant that "reversing tapes and putting messages on the end, that's not my idea of making music".
Format:
UK English