25 Greatest Prog Rock Albums Of All Time
Side-long concept pieces, walls of Mellotrons, keyboardists in capes…such were the glories of the greatest prog rock albums.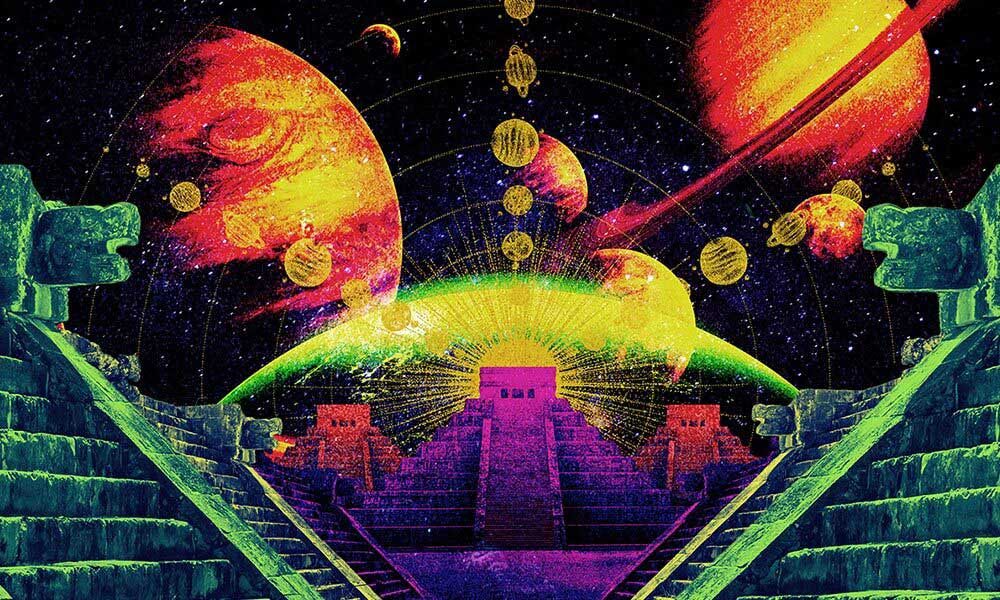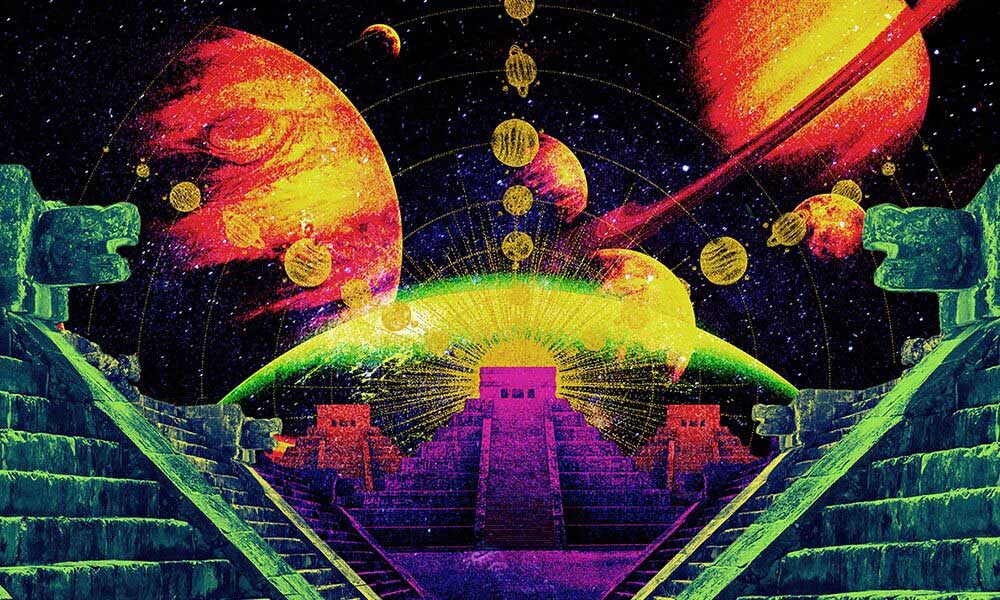 Side-long concept pieces, walls of Mellotrons, keyboardists in capes…such were the glories of progressive rock. And behind it all were a stack of wildly creative prog-rock albums that still hold a potent thrill of discovery. The reverberations are still there whenever a modern band takes chances with instrumentation or reaches beyond a singles-length track. But here we salute the original 70s heyday of prog rock, with a couple of late-60s and early-80s cornerstones. All of it demonstrates how much of a journey a 40-minute vinyl album could be.
Think we've missed one of your favorite prog rock albums? Let us know in the comments section, below.
Listen to the best of Prog Rock on Spotify.
25: Argent: In Deep
Now that The Zombies have been well rediscovered, Rod Argent's next band deserves some of the same glory. Their proggiest album begins with a fist-waver that Kiss covered ("God Gave Rock & Roll to You") but goes from there into headier territory, with much grandeur and keyboard wizardry. The nine-minute "Be Glad" could be the prog answer to the Zombies' Odessey and Oracle.
Listen to: "Be Glad"
24: Tangerine Dream: Encore
Masters of the cosmic soundscape, the peak-era Tangerine Dream got into an outgoing mood on the largely improvised, double live album Encore. They loosen up, experiment more with rhythm, and compose some lovely tunes on the spot. Leader Edgar Froese even gets in a couple of killer guitar solos.
Listen to: "Cherokee Lane"
23: Magma: Mëkanïk Dëstruktïẁ Kömmandöh
Grand opera meets fusion meets space travel, with some reimagined church music thrown in – all in a language that the eccentric French band made up. This was prog rock at its most abstract, and after all these years, nothing sounds quite like it.
Listen to: "Hortz Fur Dëhn Štekëhn Ẁešt"
22: Steve Hackett: Voyage of the Acolyte
Steve Hackett had a foot out the Genesis door when he made his solo debut, which laid out all the territory he'd explore for the next 30-odd years. Always a bit cosmic in his lyrics, he could be as down to earth as the frantic instrumental "Ace of Wands." This album especially benefits from a strong supporting cast, with Sally Oldfield doing one gorgeous vocal and Phil Collins taking one of his first turns at the mic.
Listen to: "Ace of Wands"
21: Mike Oldfield: Ommadawn
Mike Oldfield made more famous albums, but he never topped the first half of Ommadawn, a melodic feast that culminates with a thrilling guitar solo and a healing wash of African drums. Side two has its pleasures too, including a gorgeous Paddy Moloney pipe solo. If you love this check out the 2016 sequel, Return to Ommadawn.
Listen to: "Ommadawn Pt. 1"
20: The Moody Blues: In Search of the Lost Chord
You could make a strong case for any of the "classic seven" Moody Blues albums but In Search of the Lost Chord stands out for its theme of mind expansion, offering three possible paths to enlightenment: Acid (via Ray Thomas' ode to Timothy Leary, "Legend of a Mind") meditation (keyboardist Mike Pinder's mystical "Om") and love ("The Actor," a vintage Justin Hayward ballad).
Listen to: "Legend of a Mind"
19: U.K.: U.K.
It wouldn't be right to do a list of the best prog rock albums without including a record that the late John Wetton sang on. The original UK was simply too good to last: Wetton and Eddie Jobson wanted to go further into pop while Bill Bruford and Allan Holdsworth were drawn to jazz; for this one brilliant moment, the two planets collided.
Listen to: "In the Dead of Night"
18: Camel: Moonmadness
Camel had two terrific soloists in keyboardist Peter Bardens and guitarist Andy Latimer, so the band's best moments came when both got to cut loose. Moonmadness' extended tracks showed off their dexterity, from the frantic solo-trading on "Lunar Sea" to the cosmic grandeur of "Song Within a Song."
Listen to: "Song Within a Song"
17: Strawbs: Hero and Heroine
Prog rock was just one stop on the Strawbs' long journey from acoustic folk to relatively straightforward rock. But they nailed it on this album, where leader Dave Cousins' flair for drama infuses every track. The peak is the title song, where a lyric about heroin addiction meets John Hawken's heavenly chorus of mellotrons.
Listen to: "Hero and Heroine"
16: Peter Gabriel: Security
Peter Gabriel had disowned the "progressive rock" tag by 1983, yet his work continued getting more exploratory. This one broke new ground both sonically (he'd just discovered African music and gotten his hands on the Fairlight) and lyrically. He also brings some prog friends along: "Shock the Monkey" is the only Top 40 single Peter Hammill ever sang on.
Listen to: "Shock the Monkey"
15: Kansas: Leftoverture
Nearly all of the best prog rock albums were by English or European artists, but Kansas was one of the few who was both undeniably proggy and heartland American. Their fourth album was actually recorded deep in the Louisiana swamp and though it was partly radio-friendly, it also housed the Native American-inspired epic "Cheyenne Anthem" and the instrumental "Magnum Opus," with some downright Zappa-esque moments. And how many hit singles ("Carry On Wayward Son") ever begin with a full chorus sung a cappella?
Listen to: "Magnum Opus"
14: Renaissance: Ashes are Burning
Because Annie Haslam had one of the loveliest voices in prog rock (or anywhere else), and because there was no electric guitar, Renaissance sometimes get written up as too sweet. But their finest album adds a lot of emotional weight to the mix, courtesy of the epic title track, and the shimmering "Carpet of the Sun."
Listen to: "Carpet of the Sun"
13: Caravan: In the Land of Grey and Pink
This edition of Caravan had the same jazz leanings as their Canterbury mates the Soft Machine, but singer/writers Pye Hastings and Richard Sinclair also brought in some pop mastery to In the Land of Grey and Pink. The side-long "Nine Feet Underground" is a seamless mix of stretched-out playing and sublime melodies. And if you also want some quirky British humor, "Golf Girl" adds that to the mix.
Listen to: "In The Land of Grey & Pink"
12: Emerson, Lake & Palmer: Tarkus
ELP's masterpiece actually leaves out some of their trademarks: There isn't that much Moog (Keith Emerson was still into piano and organ), and Greg Lake never gets an acoustic-guitar ballad. But the side-long concept suite is a landmark, exploring war, peace, and tricky time signatures. Don't overlook Side Two's short pieces either; "The Only Way" attacks organized religion in a way that later punk rockers would appreciate.
Listen to: "Tarkus"
11: Traffic: John Barleycorn Must Die
Unlike most bands in the progressive rock movement, Traffic (or at least its leader Steve Winwood) was always solidly grounded in R&B. Started as a Winwood solo project, John Barleycorn Must Die has plenty of soul but also covers joyful jazz on "Glad" and mournful English folk on the title track, which used to be a jolly drinking song.
"Glad"
10: Van der Graaf Generator: Pawn Hearts
Take everything fiddly and pretty out of the best prog rock albums, ramp up the intensity, and you have Van der Graaf Generator's classic, Pawn Hearts. Fueled by Peter Hamill's existential lyrics and wildly dramatic singing, the power here never lets up. It's no wonder they were the one prog rock band that English punks (famously John Lydon) admitted to liking.
Listen to: "Theme One"
9: Jethro Tull: Thick As a Brick
An album-length piece wrapped in a Monty Python-esque newspaper, Thick As a Brick was at once a musical masterstroke and a grand joke. Ian Anderson clearly identified with the angry misfit lyrics, but sent up his own pretensions at every turn.
Listen to: "Thick as a Brick Pt. 1"
8: Todd Rundgren: Utopia #1
The guys in the first Utopia (not to be confused with the later quartet) were jazz-informed musos who could solo at length, so on paper, it makes no sense to throw in a pop songwriter of Rundgren's caliber. But on disc, it works perfectly, with Rundgren's catchy moments setting up and amplifying all the instrumental fireworks (plenty of which came from his own lead guitar). "The Ikon" was at the time the longest album side ever (30:22), but it's anything but a slog; the opening riff takes about five seconds to hook you in.
Listen to: "The Ikon"
7: Gong: You
Gong's Radio Gnome Invisible trilogy saved the best for last. Their trademark "pothead pixie" whimsy is here, but so is some deep spirituality and powerful jams, with the dueling virtuosity of guitarist Steve Hillage and saxophonist Didier Malherbe. You boasts all this, plus a finale that will leave you floating.
Listen to: "Master Builder"
6: Rush: Moving Pictures
Rush was progressing like mad in 1982, writing arena-ready anthems ("Tom Sawyer," "Limelight") alongside high-wattage thrill rides ("Red Barchetta"). But there's also signs of a more sophisticated touch on Moving Pictures, with the synth-driven "Camera Eye," harking to the next decade. No surprise that this was the only album they ever performed fully in order.
Listen to: "Tom Sawyer"
5: Pink Floyd: Wish You Were Here
Pink Floyd were kings of the thematic album between 1973-80, releasing four conceptual classics albums in a row. This one gets special resonance from the spiritual presence of group founder Syd Barrett, who turned up in the flesh during the sessions. They even get funky, and funny, on "Have a Cigar."
Listen to: "Have a Cigar"
4: Gentle Giant: The Power and the Glory
Gentle Giant's earliest albums were fiendishly difficult, while their final ones were AOR crossover. The Power and the Glory lands in the sweet spot directly in the middle. "Aspirations" is one of the most beautiful tunes prog rock has ever produced. And the still-timely theme of political power and its abuse proves you can do a concept album without leaving the real world.
Listen to: "Aspirations"
3: Genesis: The Lamb Lies Down on Broadway
Perhaps the most outlandish concept album ever, The Lamb Lies Down on Broadway takes you on a surreal ride with Rael, a New York graffiti artist who wakes up in a netherworld. The narrative came mainly from Peter Gabriel, but everyone in Genesis was by now a first-rate songwriter, and you could feel their later pop success coming.
Listen: "The Lamb Lies Dies on Broadway"
2: King Crimson: In the Court of the Crimson King
It's hard to settle on one King Crimson album, since each incarnation (including the current one) was jaw-dropping in its own way. But their debut really pushed the limits, with the band's avant-jazz leanings somehow meshing with Greg Lake's choirboy vocals. It makes perfect sense that "21st Century Schizoid Man" sounds even more necessary in the 21st century.
Listen to: "21st Century Schizoid Man"
1: Yes: Close to the Edge
The most glorious moment among all of the best prog rock albums has to be the climax of the "Close to the Edge", where Rick Wakeman's Hammond organ solo ascends into the heavens, and then the song's majestic closing chorus takes you along. The two shorter pieces are no slouches either: Prog rock never got more soaringly romantic than "And You & I," or more joyful than "Siberian Khatru." And did we mention Steve Howe's amazing guitar tone?
Listen to: "Siberian Khatru"
Looking for more? Discover How Steven Wilson Made Prog Rock Cool Again.