Rush
The Canadian progressive rock band comprised of Geddy Lee, Alex Lifeson, and Neil Peart are regarded as an influential prog rock band.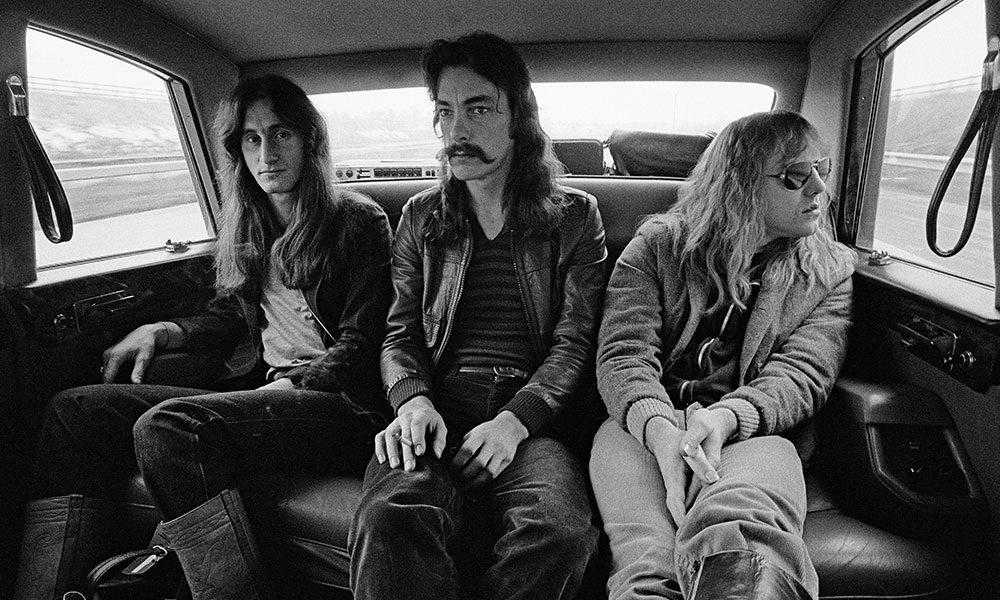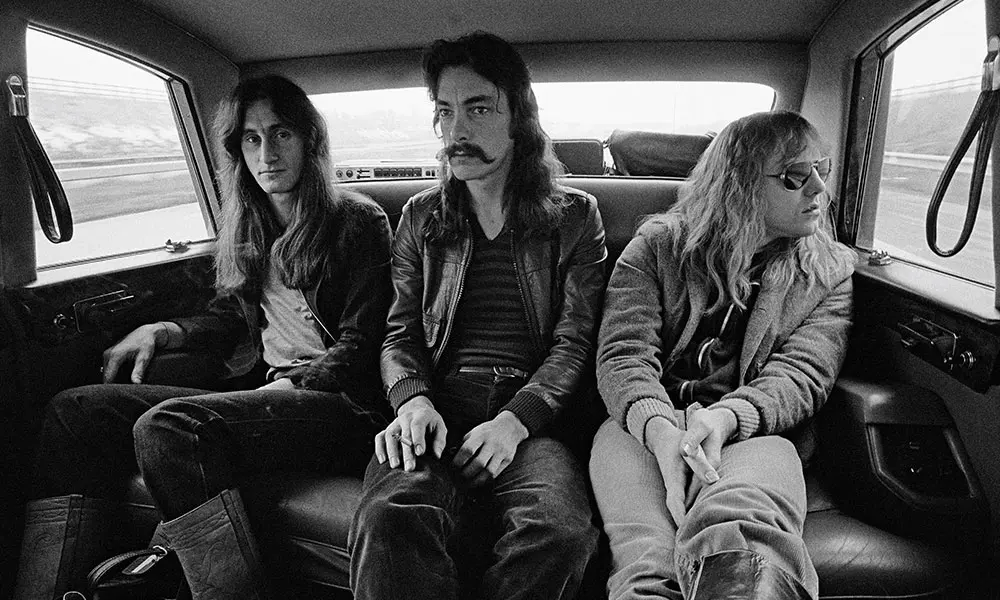 The history of the mighty Rush could and has filled many a book. Since their inception in 1968 – and of course, they remain a vital force five decades later – the Canadian power plus trio have thrilled listeners and audiences with their heady blend of prog, intelligent heavy metal and hard rock balladry, defying time and tide.
They were inducted into the Rock and Hall of Fame in 2013 as a band while the individual members – Geddy Lee, Alex Lifeson and Neil Peart hold numerous individual gongs. Longevity and critical acclaim aside, Rush have had sales approaching 40 million along with numerous gold, platinum and multi-platinum discs. Their bluesy metal overtures have evolved across the years as they embraced serious progression and thrilling synthesiser sounds.
In keeping with their auxiliary work above and beyond the call of duty these good guys are actively involved in philanthropic causes, ranging from UNICEF liaisons to human rights activism. They have played countless benefits in their homeland, where they are simply musical gods and that acclaim spreads across the globe.
Following fledgeling performances in their native Willowdale, a neighbourhood of Toronto, Ontario, the origins of Rush took shape when Lee joined forces with original drummer John Rutsey and then frontman Jeff Jones. It wasn't long before Lee replaced Jones and Lifeson jumped on board. Originally influenced by exposure to the heavy end of the British blues boom, specifically, the sounds of Led Zeppelin, Deep Purple et al, Rush carved out a loyal local following but struggled to break out until 1974 when their self-titled debut was swiftly followed by Rutsey's departure and the arrival of Peart.
The group now concentrated on their instrumental skills, spending hours in rehearsals. It was solid groundwork. The debut Rush was coloured by elements of Cream and boasts a fine crisp production, harbinger of the outfit's insistence on technical excellence. Much loved by fans for its more idiosyncratic bluesy styling, the album contains early classics like the self-explanatory 'Finding My Way', the blue-collar anthem 'Working Man' and 'In The Mood'.
Having set the groundwork, the template was subtly shifted for Fly By Night, with Peart's arrival as super drummer and lyricist. Elements of fantasy entered Rush's realm on 'By-Tor & The Snow Dog' (a suite in eight parts) and 'Rivendell' while the influence of Peart's favourite philosopher Ayn Rand became apparent. Engineer Terry Brown, a key figure during this time, ensured clarity of sound that made Rush many an audiophile's go-to rock band.
Caress of Steel (1975) picked up the baton as the trio entered epic territory on 'The Necromancer' and 'The Fountain of Lamneth', both revered items in their repertoire but it was the monumental 2112 album that made people sit up and take note. For Rush, this was their precursor to true break out mainstream acceptance. Mixing side two's concise cuts with the title piece sweep of side one, Lee, Lifeson and Peart sought out new sounds to match their increasing ambition. Guest player Hugh Syme was the ideal component since he added ARP Odyssey and mellotron. The die was cast. The reviews were hugely favourable. The tours were starting to become major events. Later recognition arrived via various polls (Rush are constant winners in various categories) and Rolling Stone has called 2112 one of the most important prog albums of all time.
The ensuing 2112 tour gifted the world the double live All the World's a Stage and these players were certainly on top of their game. They'd made a quantum leap in two years and while live albums are notoriously slow sellers this one was not as it hit the US Top 40.  The remastered version is a must-have since it reinstates all the vinyl cuts and duplicates the glorious triple gatefold sleeve.
A Farewell to Kings is much loved by British fans of course, partly because the trio had played the UK and recorded this disc at Rockfield Studios in South Wales. Geddy Lee now took over lyrical duties and there is a change of mood afoot in some softer, ballad-like pieces like 'Madrigal' and 'Closer to the Heart'. Another chart smash, A Farewell to Kings saw Rush breach the British Top 30. Meanwhile, the increasing use of synths, Mini Moogs, classical twelve-strings and exotic percussion ensured Rush were a full-on experience.
Hemispheres saw them spending more time in Europe. They returned to Rockfield and mixed at the legendary Trident Studios. Peart took control of the writing again and infused the tracks with science-fiction motifs and surreal fantasy. Even so, they could look at themselves from outside, hence the playfully subtitled 'La Villa Strangiato (An Exercise in Self-Indulgence)'. Nevertheless, sprawling, mood switching statements are what Rush's fans demand and they get those with both barrels blazing on the brilliant 'Cygnus X-1' whose very name sends shivers down the spines of admirers and has inspired an entire culture of its own. When a band can reach that level of fanaticism they must be doing more than one thing right.
Permanent Waves (released New Year's Day, 1980) soared to the top five in America and eventually sold platinum. Relocating to Quebec, they experimented again, infusing their brew with quirky time signatures, lashings of fantasy and an even more upfront role for Lifeson's guitar. A nod towards reggae on 'The Spirit of Radio' indicated there was no desire to stand still and the disc received their best reviews to date and chart places top match.
Moving Pictures was and is Rush's biggest seller, eventually achieving the quadruple-platinum effect. Adapting their sound to suit FM radio's poppier side they hit with singles 'Tom Sawyer' and 'Limelight' and maintained their credibility on 'Red Barchetta' and 'YYZ'. Melodically adroit throughout and yet packed with fervour, this album gives the lie to the naysayers and doubters. It's a stone-cold classic.
Exit…Stage Left – another live beauty from 1981 now saw Rush capitalising on the video age and embracing the mixed 12-inch single. Recorded in Montreal and Glasgow, hotbeds both, this meaty double set is a gloriously conceived summation of their act at the time and rejuvenated the troops for their ninth studio disc, Signals where all-out assaults on rapidly ravenous technology informed their approach. Thanks to the diligence and a work ethic that would have sunk a lesser act Rush were now able to straddle the albums and singles market thus keeping them on heavy rotation thanks to stand out cuts like 'New World Man', 'Subdivisions' and 'The Analog Kid'. Again the remaster is highly recommended.
1984's Grace Under Pressure ushers in a sea change as long-time production associate Terry Brown was amicably replaced by Peter Henderson (Supertramp, Frank Zappa, King Crimson). Very much a concept album (previously they'd juggled various concepts within a whole) Peart's concerns here are how society acts under pressure from technology, emotion and darker forces of evil. Eschewing programmed sounds Rush adopted an almost organic approach, stripping the instrumentation back and pushing the vocals to the front of the mix. They maintained that stance on Power Windows (recorded in England) and showed they were also fully conversant with the aftermath of the punk scene and even the emergence of the ZTT movement since they used Trevor Horn's Sarm Studios in part and employed in-house strings arranger Anne Dudley from The Art of Noise. Hold Your Fire and A Show of Hands found Rush holding their own in the latter 1980s even though the musical terrain had shifted considerably. The latter live album is a perfect accompaniment to earlier on the board's sets, containing magnificent versions of 'Manhattan Project', 'Distant Warning' and 'Red Sector A' – crowd pleasers to the nth degree.
For those with the desire to venture even further, we point you towards the comprehensive compilations – Chronicles, Retrospective I and Retrospective II (covering the years 1974-1980 and 1981-1987), The Spirit of Radio – Greatest Hits 1974-1987 and Gold which teams the Retrospective discs in a handy package. Very much an ongoing concern today, Rush is a prolific and potent force in the development and improvement of contemporary prog. Lee, Lifeson and Peart, we salute you.
Words: Max Bell
Format:
UK English