8 Of The Most Bizarre Concept Albums Of All Time
Picking the most bizarre concept albums isn't easy, since the most beloved concept albums are themselves pretty bizarre, but here are a few masterstrokes.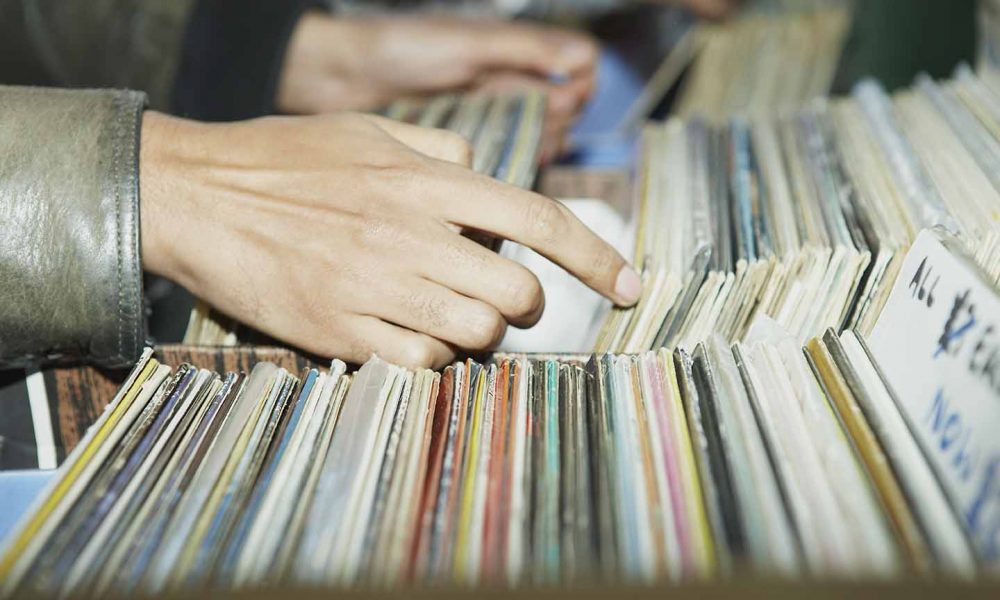 Picking the most bizarre concept albums isn't easy, since the most classic, beloved concept albums are themselves pretty bizarre. After all, what could be stranger than two full LPs about a handicapped kid who becomes the new Messiah, just because he's great at playing pinball? Or a double-album with four 20-minute pieces based on Shastric scriptures? But those unlikely setups didn't keep The Who's Tommy and Yes' Tales From Topographic Oceans from becoming classics of the genre.
After Tommy, no plotline for a thematic album could possibly be too outlandish. But nobody pushed it further than Genesis' The Lamb Lies Down On Broadway, whose lyrics were largely written by Peter Gabriel. Surreal and dark-humored, it's essentially a coming-of-age story seen through a dark crystal: the hero is Rael, a Puerto Rican graffiti artist who's sucked into a mythic netherworld where various trials await, including his seduction by three lizard-women, castration afterward, and the rescue of his brother from a waterfall. Genesis made it all resonate with some of the loveliest tunes and grandest instrumental stretches in their catalogue, and Gabriel chose to wrap up the whole saga with one of the most wonderfully awful puns ever worked into a lyric. Far be it from us to quote it here.
The Lamb Lies Down on Broadway (2007 Stereo Mix)
Prog rock is forever associated with concept albums. Sometimes the concepts were fairly down to earth, like literature (Camel's The Snow Goose), divorce (Peter Hammill's self-lacerating Over), or politics (Gentle Giant's still-resonant The Power & The Glory). But when it came to conceptualizing, Gong were off on another planet – the mythical Planet Gong to be exact, home of pothead pixies who cruise the galaxies in their flying teapots. The band's mastermind, the late Daevid Allen, had a peculiar mix of spirituality and whimsy that blossomed on Radio Gnome Invisible, prog's first three-album trilogy (the individual volumes were Flying Teapot, Angels Egg, and You. And if you couldn't follow Allen's muse, Steve Hillage's guitar solos were every bit as cosmic.
But concept albums didn't belong to proggers alone. Ray Davies wrote them all through the 70s, and the "koncept Kinks" period included gems like Preservation Acts 1 and 2 (whose villain, Mr. Flash, is a shady land developer who comes to run a country – that would never really happen, would it?). Earlier on, however, he scored a real coup with Lola Vs Powerman And The Moneygoround, his personal screed against the music industry. A key moment in the plot comes when the hero scores a big hit single – and then we hear The Kinks' soon-to-be smash, "Lola." So the album was effectively written around a hit song that hadn't happened yet, and the whole concept would have failed if "Lola" had flopped. But Davies clearly knew a winner when he had one.
If you were a Neil Young fan in 1982, just imagine the shock when you bought home Trans – Young's first, and largely only, excursion into techno music and futuristic lyrical themes. Most of the music was recognizably Neil Young; what weirded fans out was the way he used a Vocoder to make his voice unrecognizable. But Trans would have made perfect sense if Young had explained it at the time: it was inspired by the devices he was using to communicate with his disabled son, so, in that context, some of the songs – like the love song to a little "Transformer Man" – are quite touching. Trouble is that Young wasn't talking at the time, so many listeners were just confounded.
Still not bizarre enough? Here are a few conceptual masterstrokes from different eras of pop:
The Turtles: … Present The Battle Of The Bands (1968)
After Sgt. Pepper, every pop group had to do a concept album, even Top 40 bands who should have known better. The Turtles did theirs with tongue firmly in cheek, masquerading as 12 different groups. On "Food" they're the overweight Bigg Brothers, singing a brownie recipe whose key ingredient is buried in the lyric: "Two squares of dark chocolate/Walnuts, pot, and sugar…"
Stevie Wonder: Journey Through The Secret Life Of Plants (1979)
In which Stevie Wonder spends two LPs telling us what plants are thinking. Musically it's often brilliant – we always knew he could write a symphony, and this was the closest he got. But to call it an unexpected follow-up to Songs In The Key Of Life would be an understatement.
The Residents: Commercial Album (1980), God In Three Persons (1988)
The Residents make almost nothing but bizarre concept albums, so we offer two options. New converts can check out the very accessible Commercial Album, with 40 ridiculously catchy songs, each precisely one minute long. For the less faint-hearted, God In Three Persons tells the perverse story of a faith healer and his relationship with two Siamese twins.
Camper Van Beethoven: New Roman Times (2004)
CVB were no strangers to elaborate jokes: after reuniting in 2003 they released a newly recorded, song-for-song cover of Fleetwood Mac's Tusk and passed it off as an archival tape. Their official reunion album was this epic, which combined their usual world-punk music and absurd humor with genuine, terrorist-era dread. The best joke is one that only copy editors will get: the cover text of New Roman Times is typeset in Times New Roman.
Julian Cope: Peggy Suicide (1991)
Cope's particular brand of cerebral psychedelia can be tough to decipher. But on this epic double album it was very much worth it. While the lyrics take in his acid-drenched musings on religion, ecology, and the health of the planet, the music sounds like a prototype for 90s Britpop.
Rush: Counterparts (1993)
After the sci-fi epics and the later thematic albums, the only shocking thing Rush could do was issue an album about love and sex – subjects that, with few exceptions (notably "Entre Nous," on Permanent Waves) they'd avoided like the plague. On Counterparts you even had brainiac lyricist Neil Peart pulling a naughty double entendre, "Stick It Out." Coupled with the grunge-era power-trio sound, Counterparts was so normal for a Rush album that it was downright weird.
Stick It Out (2004 Remaster)
Garth Brooks: In The Life Of Chris Gaines (1999)
Tied to a movie that never got made, Garth's version of a pop album – in truth, not a million miles from his version of a country album – confused fans looking for a Garth Brooks record, not an Australian alter ego with a soul patch.
The Fiery Furnaces: Rehearsing My Choir (2005)
Siblings Matthew and Eleanor Friedberger made some of the more imaginative indie-rock of the 00s, with no lack of prog influences. But they outdid themselves with this one, where they wrote of an old woman's reflections on her life – and brought in their grandmother to do most of the vocals.
The Wayward Granddaughter
Having come this far, we need to mention a more elusive album that may be the most off-the-wall concept ever devised: Rock & Roll Is Disco by the Part-Time Christians, a 1984 release on Jello Biafra's Alternative Tentacles imprint. True to their name, the band devoted half of its one album to songs about theories of Christianity… and the other half to songs about bowling. True, anybody could have thought to do that – but nobody else did.
Looking for more? Check out the best concept albums that will blow your mind.