'Banana Moon': Rediscover Daevid Allen's Debut Album
Released in July 1971, 'Banana Moon,' the debut album by Gong mainman Daevid Allen, took nothing seriously and attracted high-profile fans such as David Bowie.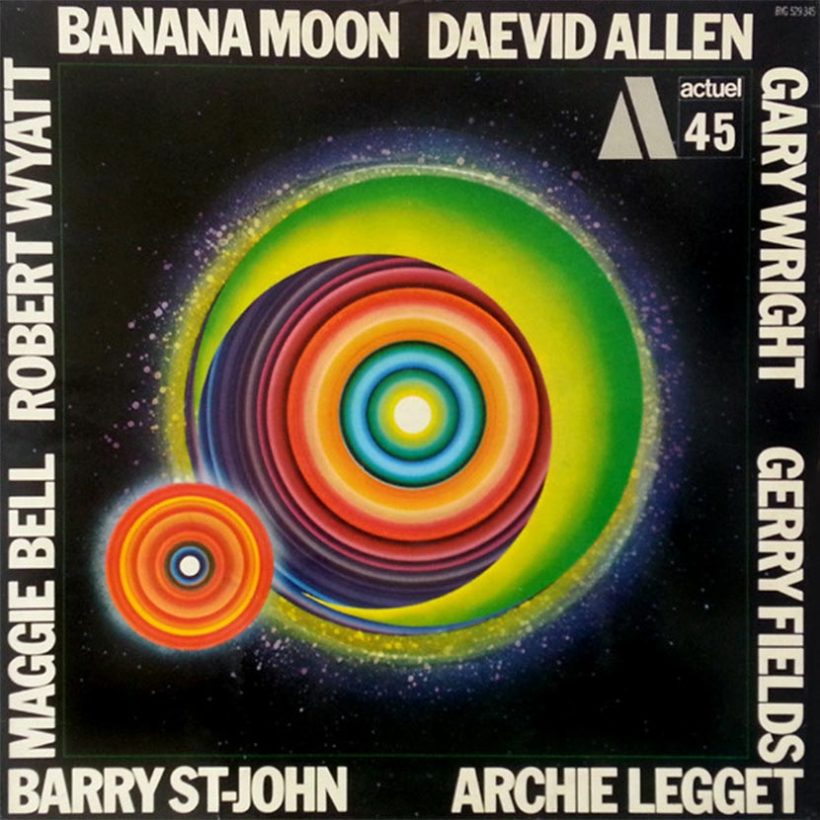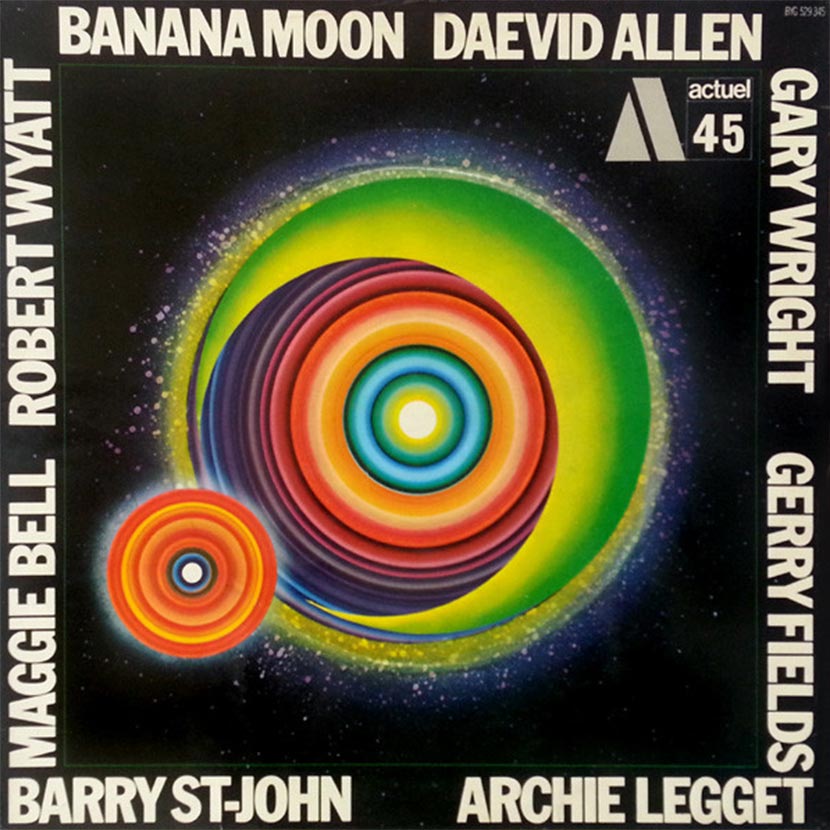 Banana Moon was the expedient result of a covert 1971 cross-Channel trip by the ultimate global citizen of the cosmos, Daevid Allen. Resident in France since 1967, when he was refused re-entry to the UK after a six-week jaunt with his then band Soft Machine, Gong's founding freak ghosted back to the UK to hook up with friends, erstwhile bandmates and current compatriots alike – much to the delight of Allen's label boss, Jean Georgakarakos, who had long been keen for Allen to record with any former Soft Machine members that might have fallen readily to hand.
Fortuitously, Softs drummer Robert Wyatt was among those on Allen's visiting list (as were the likes of Maggie Bell, Spooky Tooth's Gary Wright, future Gong and Hatfield & The North drummer Pip Pyle, and bassist Archie Legget). As the terms of Allen's contract with BYG Actuel required him to supply the label with a brace of solo albums, his loose assemblage of like-minded insurgents entered London's Marquee Studios between January and February 1971 and set to work – in the most avuncular and frivolous fashion.
Released in July 1971 – and promptly reissued that same year by BYG Actuel, albeit credited to Gong the second time round – Banana Moon takes nothing seriously and is commendably egalitarian. That all-freak-all-star cast wasn't just there to attract sales. (As if…) The first three songs on side one aren't even written by Allen: "It's The Time Of Your Life," a relatively straightforward, tightly packed pop-rock thrash, and "All I Want Is Out Of Here," a Beefheart-indebted floppy-boot stomp, were both composed by early Gong bassist Christian Tritsch. 'Memories', meanwhile, soulfully crooned by Wyatt and written by Mk II Softs bassist Hugh Hopper, dated as far back as the seminal Canterbury band The Wilde Flowers. Gary Wright provides a subtle and supportive piano part, and the song would enjoy a curious afterlife when it was covered by Material in 1982 – with a beyond-incongruous lead vocal from Whitney Houston.
If Banana Moon's communal openness implies that the album is something of an opportune grab bag, pulling together whatever (and whoever) was nearest to hand, it also goes some way towards explaining the good humor evident throughout. Allen and his cohorts treat the sessions as a holiday from dull care, whether it be the jocose, broad-shouldered, Small Faces-style knees-up of "Fred The Fish And The Chip On His Shoulder" (complete with raspberrying kazoos) or the knowingly decadent torpor of "White Neck Blooze" – a tongue-in-cheek, note-perfect homage to Allen's former Soft Machine colleague Kevin Ayers, with Allen aping the latter's characteristically sleepy, subterranean vocal style.
If the disconcerting tape loop in "Codein Coda" cleaves to Allen's avant-garde proclivities, "Stoned Innocent Frankenstein" (later revisited on Planet Gong's Floating Anarchy Live 1977 album) and the thematically linked, 12-minute churn of "And His Adventures In The Land Of Flip" map out the space-time coordinates which Gong would soon call home. The concluding "I Am A Bowl," featuring a cameo from Soft Machine trombonist Nick Evans, is a whimsical nursery rhyme teased out into such a fragmentary form that it becomes the aural equivalent of a magic eye picture.
One high-profile fan was the late David Bowie, who included Banana Moon in a 2003 list of his favorite albums, and who felt that "It's The Time Of Your Life" sounded "… like Bryan Ferry and the Spiders From Mars (together, at last!)… recorded a full two years before the 'official' glam releases from either."