Rick Wakeman Announces Special 'Saving Strays At Christmas' Concert For Dogs Charity
The charity -of which Wakeman is a patron – is dedicated to alleviating the suffering of stray and abandoned dogs across Europe and the U.K.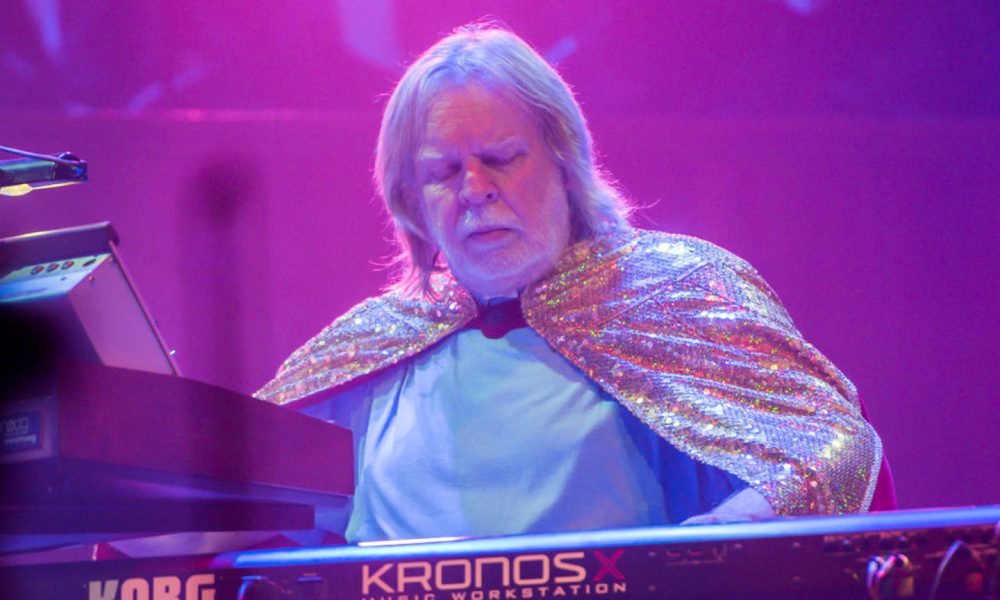 Progressive rock keyboard legend Rick Wakeman has announced a special charity concert, "Saving Strays At Christmas with Rick Wakeman and Friends," which aims to raise money for Saving Strays, a charity dedicated to alleviating the suffering of stray and abandoned dogs across Europe and the U.K. Wakeman is a patron of the charity.
The concert takes place at the St. Mary Le Tower Church in Ipswich, Suffolk, U.K. on Saturday, December 23. Anyone who follows Wakeman on X (formerly Twitter) will know he is very much a lover of animals, especially dogs, and often posts against animal cruelty.
Wakeman said in a statement "Xmas is coming! I'm looking forward to the Saving Strays concerts very much and also looking forward to the 2 November one man shows at Lytham St.Annes and my December show at Hunstanton. If all goes well the plan is for one every year… so here's hoping it goes well!"
"We've had two wonderful dogs from this charity as well as one from another charity. They're are the most loveable, kind dogs you could ever wish to meet."
Appearing onstage with Wakeman are actor Peter Egan – who has previously appeared on stage at similar shows with Wakeman – comedy music troup Triple Cream, singer songwriter Mim Grey and newcomer Nicola Olsen, as well as the Choir of St. Mary Le Tower.
A similar concert takes place at Guildford Cathedral in Surrey, U.K. on Friday, November 24, and also features Egan, Triple Cream, Grey and Owen. Wakeman also plays piano concerts at Lytham St. Anne's Lowther Pavilion Theatre on November 10 and 11 and Hunstanton Princess Theatre on December 7. Tickets for the events are now available.
Earlier this year, Wakeman performed at a special tribute concert for late progressive rock bassist and vocalist John Wetton staged by Wetton's wife Lisa, son Dylan, and QEDG Management, at Trading Boundaries in East Sussex on August 3. Proceeds from the show sent to Macmillan Caring Locally, the charity that cared for Wetton at the end of his life. The former member of Family, King Crimson, Uriah Heep, Wishbone Ash, Roxy Music, U.K., Asia, and his own band died in January 2017 at the age of 67.
Listen to the best of Rick Wakeman on Apple Music and Spotify.