Peter Bardens: Camel's Keyboard Wizard
Peter Bardens came to the attention of record buyers when he joined Camel, but before this he'd already built a formidable reputation as a keyboard player.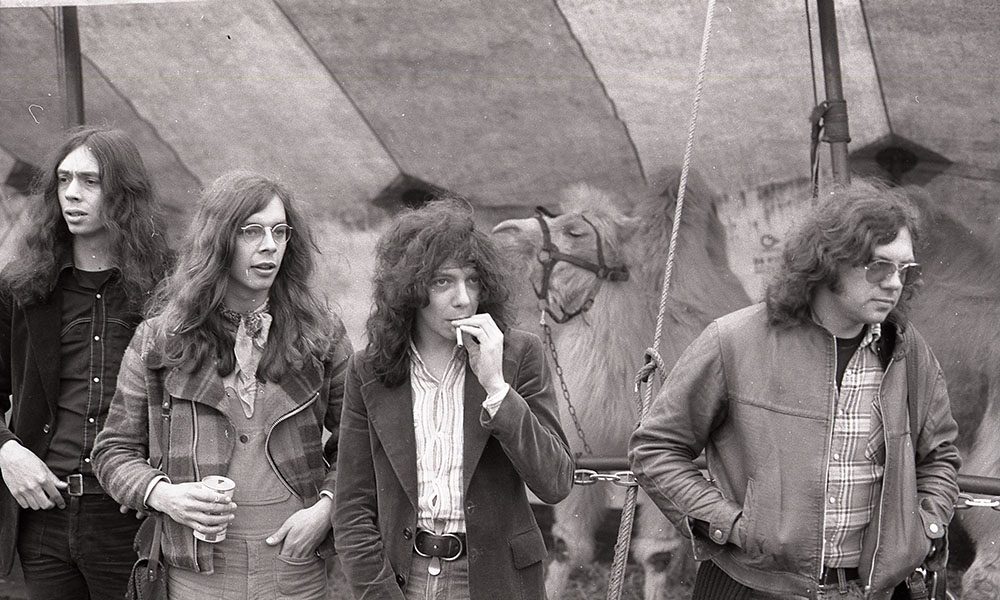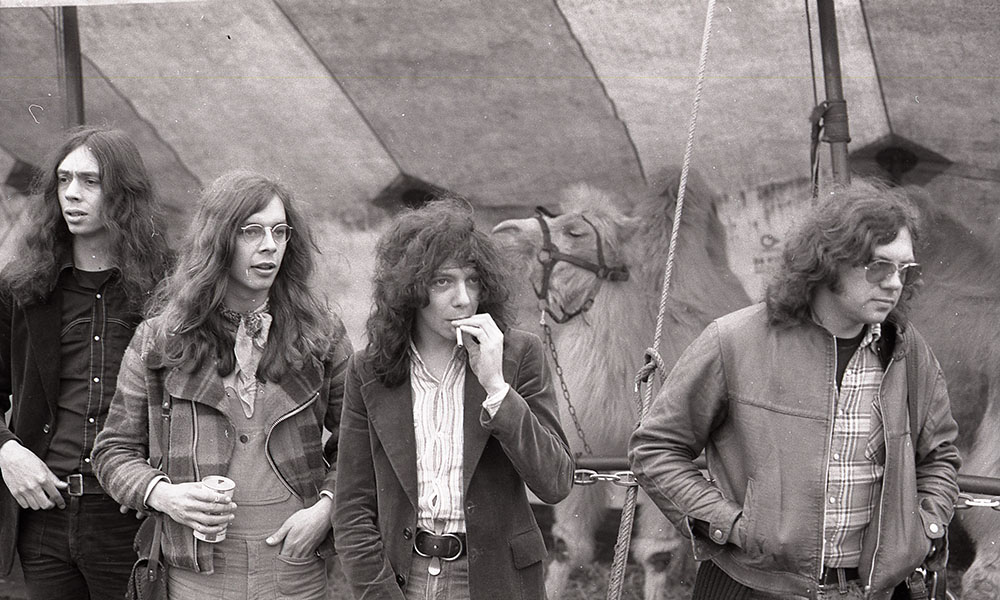 Peter Bardens first came to the attention of record buyers when he joined Camel in 1972 to record their self-titled debut album. Bardens had already built a formidable reputation as a keyboard player well before this, though.
Peter Bardens' musical beginnings
Bardens's first band was The Cheynes, which happened to be Mick Fleetwood's first band as well; it was Peter that enrolled Mick into the band. They recorded three singles for EMI's Columbia label starting in 1963. Their third 45 was "Down and Out" backed by "Stop Running Around" that was produced by Glyn Johns and Bill Wyman, with the Rolling Stones bass player cowriting the B-side as well as adding his "bottom end" to the recording.
Shortly after their third single failed to sell the Cheynes broke up and Bardens joined Van Morrison's band Them. In 1964 he had already played in the studio with Van the Man on "Baby Please Don't Go," after the rest of the Them were not deemed good enough to record. Decca brought in Bardens to play organ and Jimmy Page to play guitar. A wise move as the single peaked at No.10 in the UK early in 1965 and scrapped into the American Hot 100 at No.93.
After Them, he formed Peter B's Looners, which eventually became Shotgun Express, a band that played soul music and featured Rod Stewart, Peter Green, and Mick Fleetwood; following Green and Fleetwood's departure they were joined by singer Beryl Marsden and the trio made a couple of singles for Columbia.
After Shotgun Express broke up Bardens briefly joined The Love Affair and the Mike Cotton Sound and by 1970 he formed a band called The Village and recorded an album. It was called, The Answer and includes Steve Ellis, Love Affair's singer on the amazing title track, and may or may not include Peter Green, no one is entirely certain. He followed this in 1971 with an eponymous album that was released in America as Write My Name in the Dust.
The Camel years
When Bardens joined Camel it was his keyboard wizardry that made them a force to be reckoned with. After their 1973 debut album, they followed it with Mirage, whose "The White Rider suite" (based on J.R.R. Tolkien's The Lord of the Rings) ushers in a new conceptual approach and brings them a certain cachet on the West Coast of America.
Their third album, The Snow Goose, was inspired by Paul Gallico's novel of the same name and saw Camel working with The London Symphony Orchestra for the first time: David Bedford conducts and arranges the superb pieces penned by Latimer and Bardens.
Pulling off such a feat on the back of an instrumental album won them huge kudos, and Bardens's brilliance in control of standard keys as well as the ARP Odyssey, Minimoog, and pipe organ added extra flamboyance to their tightly arranged live shows.
In 1976 Moonmadness found them returning to a vocal song approach and was based on a concept describing each member of the group. The closing cut, "Lunar Sea," achieved legendary status for its terminal groove outro where a howling wind effect brings the disc to a superb conclusion. Rain Dances came along in 1977 and in 1978 Breathless, but it was Barden's last album with Camel and he quit.
Following his exit from Camel, Bardens joined Van Morrison's band, recorded Wavelength, and played live with the singer on the tour in support of the album. He then worked with Bobby Tench, joined the band, Keats two years later before working on his own electronic albums during the remainder of the 1980s, having some airplay success with the song, "In Dreams," before recording the 1988 album he called Speed of Light that featured Mick Fleetwood.
Bardens released more solo albums in the 1990s but in the summer of 2001, he was diagnosed with a brain tumor and, on January 22, 2002, he died at the age of 56.
Follow the Camel Digging Deeper playlist to hear more of Barden's influential work.