Revealing 67 Lost Singles Of The 60s
Some great 1960s music went missing in action, but that's to be expected from a decade in which tens of thousands of singles were released each year.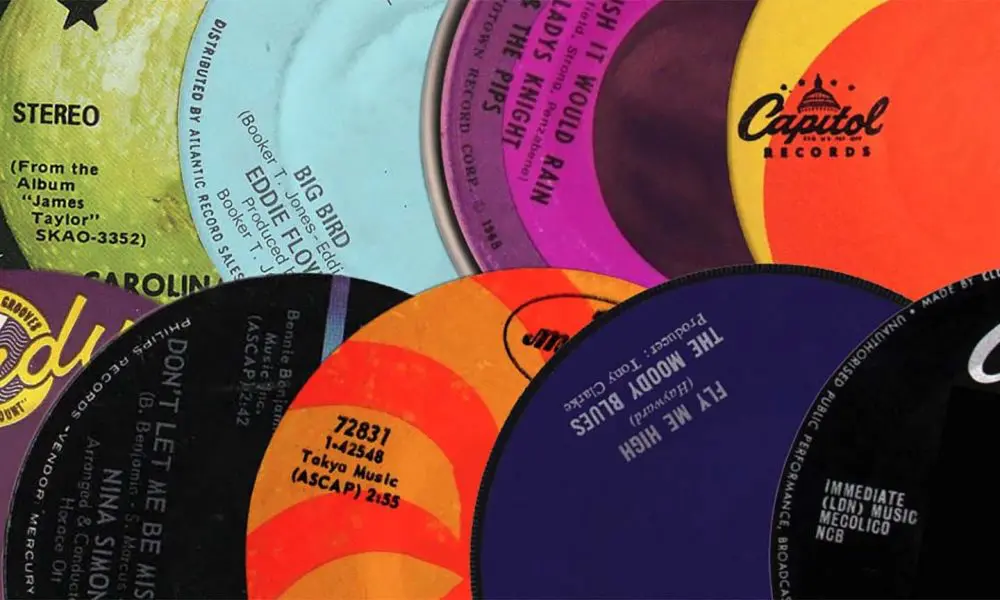 When we say "singles," in the context of music, we immediately think of those little 45rpm records in brightly colored bags. Before 45s there were 78s, and it wasn't until 1949 that RCA released the first 45; when they did, they were pressed in colored vinyl to reflect the music. Country music was green, for example; inexplicably, R&B was orange, rather than blue. As rock'n'roll took hold during the 50s, so did the 45. Singles were everywhere, played on radio, put onto jukeboxes, and, more importantly, bought in their millions by fans. Come the following decade, hundreds of millions of singles were being sold, making the 7" single the format of choice for much 1960s music.
While you're reading, listen to our Lost 60s playlist here.
The rise of the 45 rpm single record
The 78rpm shellac discs competed for much of the 50s, but finally lost out to the 45 in the early 60s, as every home, seemingly, had a record player on which you could stack seven or eight 45s to play in sequence. By the time The Beatles came along, the 45 was selling in vast numbers – at least for some artists.
Hundreds of millions of singles were sold every year in the 60s, and while there was a great deal more million-sellers back then, there were also many more records released. Success depended on getting a single on the radio, and then getting it on heavy rotation to convince people to go out and buy it.
In Britain, the weirdness of needle time, which, up until 1967, prevented the BBC playing too many records, in order to protect musicians' jobs (go figure), meant that even fewer records got played. The pirate radio stations helped a little to redress the balance, but there have always been 24 hours in a day, and that means only so many 45 got played across the world.
The best lost music of the 1960s
The result of all this? Lots of great 1960s music slipped through the radio sifting process, and have become lost over time. In the ensuing decades, radio stations have usually programmed their "oldies" playlists based on chart success. No sales, no chart success; no chart success, no enduring memory of many of the songs on our list.
We have picked 67 of what we think are the great lost 45s from the 60s, and we suspect that many of you will not have heard the vast majority of them. There are examples, such as "Different Drum," by The Stone Poneys featuring Linda Ronstadt, that were modest hits in America but did nothing in the UK and the rest of the world.
But that's very much an exception. How many of you have heard of The Aerovans? Their Beatlesque sound didn't quite cut it at the time. Then there's the original band to call themselves Nirvana. What about The 23rd Turn Off, The Parade, The Mad Lads, or Art? And we're certain you've never heard Roger Nichols & The Smile Circle of Friends.
Tiny Goddess (1967 Version)
We've even included a Beach Boys song, "Gettin' Hungry," that, for some inexplicable reason, was released as a Mike Love and Brian Wilson record… It wasn't a hit. Plus we remember Spanky and Our Gang, who have been likened to The Mamas & The Papas, but were a very interesting group in their own right, particularly on their hard-hitting political song "Give A Damn."
Some 45s end up being the record released just before an artist hit the big time, like The Moody Blues' "Fly Me High," Free's debut single, "Broad Daylight," The Steve Miller Band's first minor hit, "Living In The USA," or James Taylor's version of "Carolina In My Mind," which he recorded for The Beatles' Apple label before hitting the big time.
Carolina In My Mind (Remastered)
Vashti's "Some Things Just Stick In Your Mind" was written for her by Messrs Jagger and Richards, while Glen Campbell's "Guess I'm Dumb" was one of his earliest singles, written by Brian Wilson and Russ Titelman, who later forged a career as a major producer.
Anyway, time to dive in and go on a musical voyage of discovery through 1960s music. Listen to our playlist of the finest lost singles of the 60s, and be sure to let us know what you think are the great lost singles from this important decade in the comments below.