Tom Petty & The Heartbreakers' 1988 Gap Year: A Huge Creative Buzz
Tom Petty and the Heartbreakers spent their first decade living in each other's pockets, but their first extended break turned out to be one of their most productive periods.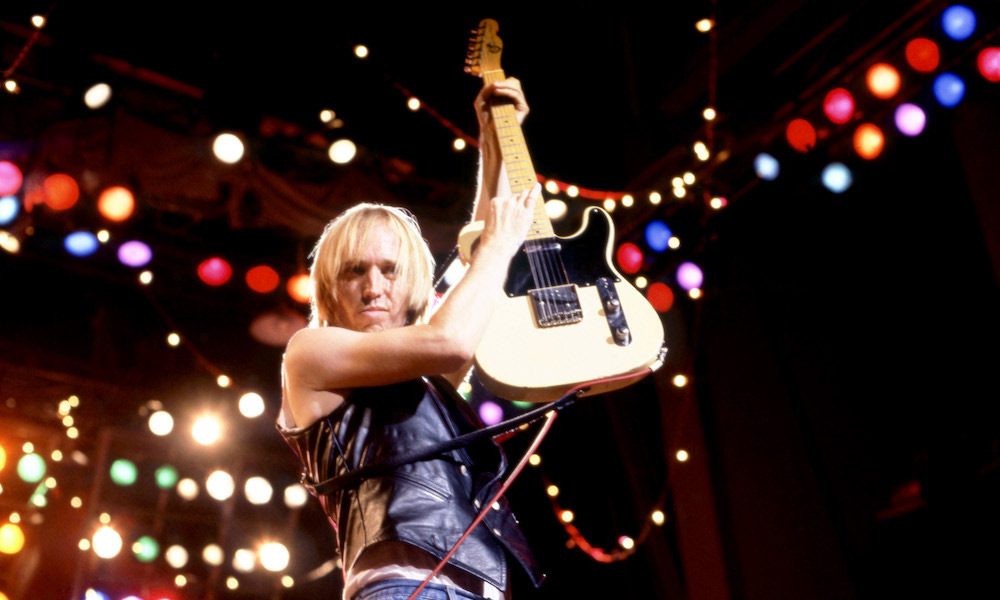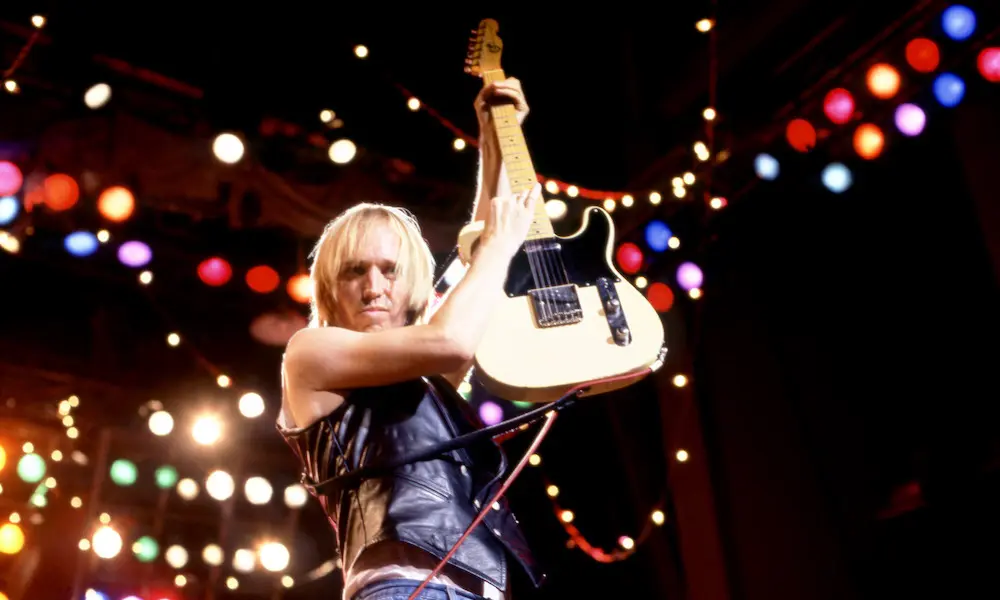 Tom Petty and the Heartbreakers spent their first decade living in each other's pockets. When they weren't in the studio assembling a new album, they were slogging it out on the road, bringing no-frills rock'n'roll to the people. But their first long vacation from each other turned out to be one of their most productive periods.
Petty crafted twin blockbusters, his solo debut Full Moon Fever and the Traveling Wilburys supergroup project, during that time. But not only that — he and/or some combination of Heartbreakers were also involved in albums by Roy Orbison, Randy Newman, Don Henley, Darlene Love, U2, and more — playing, producing, and writing, on an extended busman's holiday exploding with creativity. Let's look at the fruits of the legendary band's busiest "downtime" ever.
The seed of a supergroup
Tom Petty & The Heartbreakers' seventh studio record, Let Me Up (I've Had Enough), was released in April 1987 and they hit the road in May for the Rock 'n' Roll Caravan tour, a cross-country teardown with the Georgia Satellites and The Del Fuegos, followed by a Eurocentric trek with Bob Dylan in September and October. After that, aside from a benefit show for the Bridge School and an SNL appearance, Tom Petty & The Heartbreakers were closed for business until their next tour began in July of 1989.
On May 17, 1987, days before the Caravan was set to start, fate threw Petty a horrifying left hook when an arsonist burned down his Encino home and the Petty family was lucky enough to escape with their lives. A physically and emotionally displaced Tom had to hit the road soon after. That fall, while the band was in England on the Dylan tour, fate took a kinder turn, putting some new friends in Petty's path who would soon have a powerful role in his life and work. A backstage Birmingham hangout brought Petty together with George Harrison and E.L.O. mastermind Jeff Lynne, who'd just finished producing Cloud Nine, George's first solo album in five years.
Back home after the tour, Petty began forging his life afresh, renting a new house while he had the old one rebuilt. That December, fortune was on his side once more when he was driving in L.A. and saw Lynne at a traffic light. Petty began honking for his attention, as Lynne turned to see what kind of nut was beeping at him, and the pair reconnected. Petty expressed his excitement over the just-released Cloud Nine, which would bring about a blazing comeback for the Quiet Beatle, and the two pledged to get together soon.
But the universe wasn't done intervening yet. A few days later, right before Christmas, Petty walked into a restaurant and happened upon Lynne and Harrison having lunch. That same day Harrison and Petty went back to Petty's house and played together. It was the beginning of a long, deep friendship and the seed of a supergroup.
The timing was fortuitous in other ways. Dissatisfied with their last album and badly in need of a break from each other, Petty and The Heartbreakers had entered a fractious period. A fed-up Tom told guitarist Mike Campbell he was quitting, though he soon recanted. Nonetheless, it was obvious that Petty needed some time away from the band one way or another.
Tom Petty And The Heartbreakers - I Won't Back Down (Official Music Video)
By the light of the full moon fever
During that holiday season, Petty started writing songs with Lynne. They were soon cutting tracks amid motorcycles and oil drums at Campbell's tiny home studio in his garage, with the guitarist engineering and adding some of his own instrumental touches.
Petty and Lynne were working quickly and overdubbing most of the instruments themselves. When they cut the first track, "Free Fallin'," in just a day or two, it was obvious they were onto something. Next, they recorded the wry, Kinks-ish "Yer So Bad" in a single day, and Harrison soon showed up to help out on "I Won't Back Down," the inspirational anthem later covered by Johnny Cash on the country legend's American III: Solitary Man.
Lynne had a scheduled flight back to the UK, but Petty was loath to let the lightning out of the bottle. He promised that if Lynne would postpone his trip for a week, they'd write a song a day to finish what would become Petty's solo debut, Full Moon Fever. Both sides of the bargain were kept. The album's 1989 release brought Petty his biggest success ever, a multi-Platinum phenomenon teeming with tunes that would be lodged inextricably in the collective consciousness for decades to come.
An eyeblink later, Lynne invited Petty to come over and help write a song for a living legend. Lynne was working on Roy Orbison's first new album in over a decade and Petty jumped at the chance to write for one of his heroes. Kicking back into their speedy songwriting rapport, they wrote "You Got It" in a day. The next day they wrote another tune for the record, the lushly lambent ballad "California Blue." Tom wound up playing on the tracks too, turning once more to Campbell and his humble but trusty home studio for production.
By the time it was done, Mystery Girl also featured contributions from Campbell and two more Heartbreakers: bassist Howie Epstein and keyboardist Benmont Tench. With a timeless feel that bridged the gap between Orbison's early classics and more contemporary sounds, "You Got It" became the rock 'n' roll romantic's first Top 10 hit since 1964's "Oh, Pretty Woman." Along the way, Roy became part of the Petty/Harrison/Lynne circle of friendship.
George Harrison - This Is Love
Have Wilburys, will travel
From this gifted group of pals arose one of the most star-studded bands in rock history. It all started when George needed a new song to use as a B-side for his next single from Cloud Nine, "This Is Love." With a vibe more like a poker game than a recording session, the whole gang eventually got together at Dylan's home studio and everyone chipped in ideas for what became the poignant, twangy, roots-rock jeremiad "Handle With Care."
It quickly became obvious that the tune was too good to be doomed to obscurity as a B-side. It hit Harrison that this could be the realization of his long-held dream of creating a band of talented buddies. In short order, he and Lynne, Petty, Orbison, and Dylan became The Traveling Wilburys. In their fictional Wilbury family, George was Nelson, Tom was Charlie, Jeff was Otis, Roy was Lefty, and Bob was Lucky. Together they crafted an album's worth of rootsy, rocking tunes with a lighthearted touch and a homegrown vibe, full of organic-sounding treasures like the soul-soothing stomp "End of the Line," rockabilly romp "Rattled," and Mexican-flavored "Last Night."
Though The Traveling Wilburys Vol. 1 was recorded right after Full Moon Fever, it was released first, in October of 1988, with Petty's album arriving six months later. For all its unassuming charm, The Wilburys' record was a gargantuan, multi-platinum success. Full Moon Fever was even more so, becoming Petty's most successful album and generating a string of ubiquitous smashes including "I Won't Back Down" and the one that started it all, "Free Fallin'."
The Traveling Wilburys - End Of The Line (Official Video)
The Heartbreakers' hot streak
The rest of The Heartbreakers weren't exactly cooling their heels during the band's hiatus. Campbell and Heartbreakers drummer Stan Lynch became heavily involved in another blockbuster album. Their songwriting, production, and performance were crucial to Don Henley's most successful record, The End of the Innocence.
The Heartbreakers' ties with the Eagles went all the way back to their connections with their fellow Gainesville progeny Don Felder and Bernie Leadon (brother of Petty's pre-Heartbreakers bandmate Tom Leadon). Along with Benmont Tench, Campbell and Lynch had already been part of Henley's previous album, Building the Perfect Beast, with Campbell even co-writing that record's classic "Boys of Summer." Two of the follow-up LP's hit singles, the redemption-seeking "Heart of the Matter" and bittersweetly romantic plea "The Last Worthless Evening," were also among the album's Heartbreakers co-writes.
It says a lot that three of the four Album of the Year nominees at the 1990 Grammys were The End of the Innocence, Full Moon Fever, and The Traveling Wilburys Vol. 1. Bonnie Raitt's Nick of Time wound up winning, though, and Petty would later joke to journalist Paul Zollo, "I think we all canceled each other out."
U2 - All I Want Is You (Official Music Video)
There was plenty more extracurricular Heartbreakers action happening in that period too. Tench's keys contributed to the drama on U2's international hit "All I Want Is You" from Rattle and Hum while Petty and Campbell played on the Caribbean-tinged "Falling in Love" from Randy Newman's Land of Dreams. But the real "lost" Petty gem was "We Stand a Chance," written for girl-group icon Darlene Love's 1988 Paint Another Picture, with both Petty and Tench playing on a biting rocker that could have fit perfectly onto Damn the Torpedoes.
Even right before the hiatus and in the midst of all their touring, The Heartbreakers had already been spreading their talents far and wide. Benmont Tench added plaintive keys to Rosanne Cash's lonesome ballad "Why Don't You Quit Leaving Me Alone." Tench also helped X split the difference between punk and roots rock on See How We Are, and underlined the 60s rock influences he shared with The dB's on their tart, taut power-pop gem The Sound of Music, all 1987 albums. Campbell and Lynch, meanwhile, added extra punch to Warren Zevon's black-humored truth bombs on Sentimental Hygiene that same year.
But the frenzy of activity during the band's first extended layoff was a golden moment that produced some of the most celebrated tracks of the era, and others that deserve to be. Along the way, Petty picked up plenty of new tricks about writing and recording that he brought back with him when The Heartbreakers began work on Into the Great Wide Open in 1990. "There was a huge creative buzz going on," he told Zollo of that period. "We were busy guys, but we were happy guys. And we were always working with friends."
Explore more of Tom Petty's prolific discography from his solo material to his hits with the Heartbreaks on Tom Petty: The Best Of Everything.