Eagles
Since their self-titled debut in 1972, the American rock phenomenon loved the world over as the Eagles have released a select body of recorded work.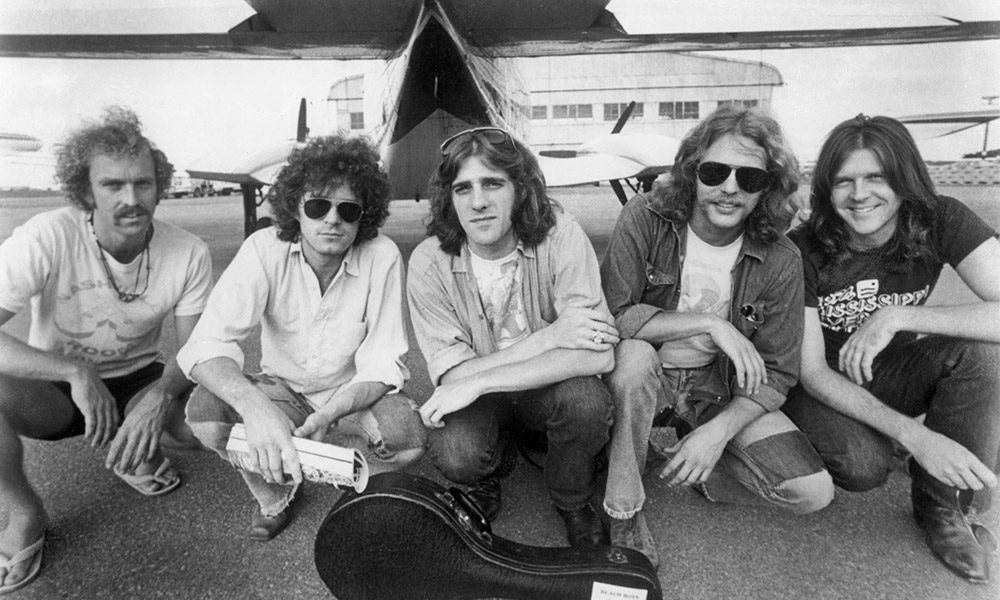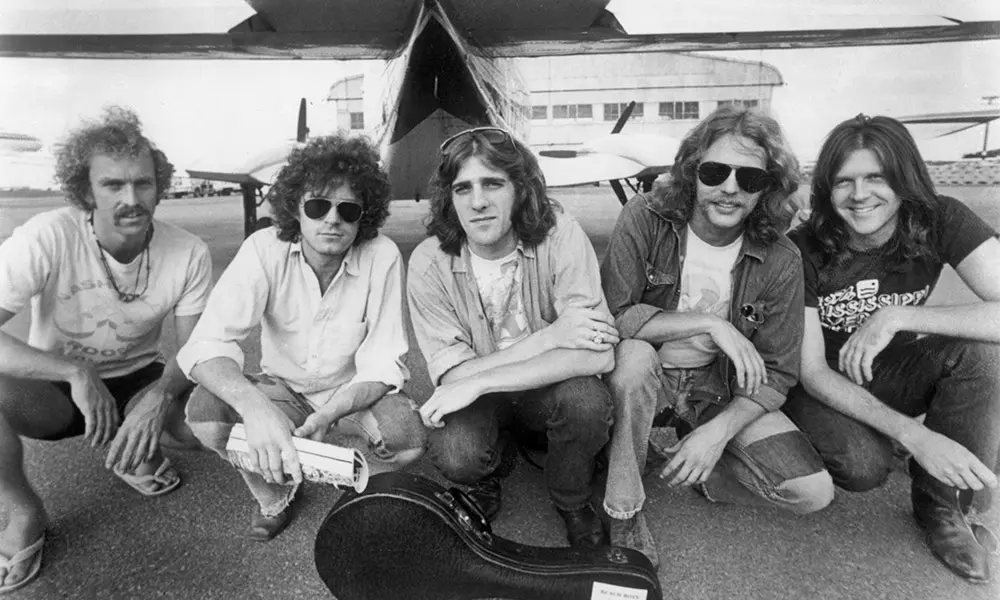 Since their self-titled debut in 1972, the American rock phenomenon loved the world over as the Eagles have released a select body of recorded work. Their seven studio albums, two live discs and sundry compilations have sold so well however that the decision not to flood the market but to make music when they had something to sing about only adds to their lustre. Hotel California (1976) became a record industry byword for measuring success since it went 16xPlatinum but even that was eclipsed by their first Greatest Hits (1971-1975), which is a 29xPlatinum and double Diamond beast.
Their assault on the albums and singles charts (the latter format being another weapon in their remorseless armoury) has ensured that Eagles brand of intelligent adult rock is a staple of FM radio and sums up in-car culture. We're proud to offer the most excellent live comeback, Hell Freezes Over (1994) and the rapturously received seventh studio disc, Long Road Out of Eden (2007). The former topped charts in just about every important market while Long Road… did the same thing in America.
The Eagles came together in early 1971 when Glenn Frey, Don Henley, Bernie Leadon and Randy Meisner pooled their impeccable US country-rock credentials and experiences with a cool-headed ambition that saw them outstrip the competition. Considering they started out as a support act in clubs like the LA Troubadour the fact they have gone on to sell over 150 million albums justifies their meticulous approach to writing and the recording process.
Frey and Henley were part of Linda Ronstadt's troupe. Don Henley emigrated West from Texas and his early outfit Shiloh while Glenn Frey was a leading light in Longbranch Pennywhistle. Leadon, a multi-instrumentalist with banjo, lead guitar and pedal steel at his fingertips, and the expert harmony singer and bassist Meisner (he'd been in Ricky Nelson's country-rock band) forged the vital chemistry that resulted in The Eagles (1972) which yielded the classic 'Take It Easy' (penned by Jackson Browne), 'Witchy Woman' and 'Peaceful Easy Feelin'' The Old West duelling gang imagery of Desperado became their second classic album and established the group in Europe after they'd toured as support to Neil Young (including memorable dates at the Royal Festival Hall and a BBC In Concert).
The quartet were a revelation and showed no signs of resting on their laurels when they released the superb On The Border (1974) bolstering their move towards a harder rock sound with producer Bill Szymczyk, though Englishman Glyn Johns was still on hand for the more country cuts. The arrival of Don 'Fingers' Felder gave the outfit a hard edge and a kick that delighted their growing fan base. One of These Nights (1975) fused all the elements that the newly crowned kings of US rock were famous for amazing virtuosity, hardcore harmony and clever writing with Henley and Frey's avowed decision to outdo each other acting as an American answer to Lennon and McCartney. The title track and subsequent smash hits 'Lyin' Eyes' and 'Take it to the Limit' made this album the sound of the year and on their biggest tour to date, Fleetwood Mac were their opening act.
The aforementioned Their Greatest Hits (1976), which preceded Hotel California, is the third biggest selling album in rock history. Hotel California itself is simply a must-have although there can't be many people left who haven't been exposed to the majesty of 'New Kid in Town', 'Life in the Fast Lane' and the title track – whose irresistible bolero shuffle is one of the most instantly recognisable sounds to seep off a turntable or thicken the airwaves. The Long Run and a sequence of compilations kept the Eagles in the public eye even as Henley and Frey diversified and made solo albums of their own. Then in 1994, they reconvened with Hell Freezes Over (the title a reference to their oft-remarked if jokey response to pleas for a reunion). With four new studio cuts and eleven tracks culled from an MTV special, this was the end of their 14-year vacation. With Timothy B. Schmit (ex-Poco and a regular participant on Steely Dan albums) and the showmanship and guitar dexterity of Joe Walsh firmly installed in the ranks Hell Freezes Over simply sounds like they'd never really been away. The new compositions 'Get Over It', 'Love Will Keep Us Alive', 'The Girl from Yesterday' and  'Learn to Be Still' (co-written by Henley and Tom Petty's drummer Stan Lynch) are followed by what is a definitive live account from Burbank, California of their best-known songs. Following a brace of box sets, it was evident that the appetite for new Eagles product was larger than ever and Long Road out of Eden (2007) arrived to satisfy that hunger. Pieced together over six years Eden won them two Grammy awards for 'How Long' and the moody instrumental 'I Dreamed There Was No War'.
Significantly a far more political item than anything they'd done to date this double CD set contains some of their most important songs, especially the atmospheric title track and the dark image heavy 'No More Walks in the Woods'. There are also mature overviews on the nature of fame and the Eagles' own reputation for living life in the fast lane. Unlike most groups who tend to peak early, the Eagles returned with a well-considered masterpiece that grows better on each listen. A subsequent worldwide tour looks set to continue until next year at least with the Eagles recruiting former members and returning to their roots, displaying all the confidence of an outfit who have nothing left to prove but plenty to offer. Classic sounds.
Words: Max Bell
Format:
UK English