Eagles Add 'The California Concerts' To 'The Long Goodbye' Tour With Steely Dan
The band will be joined for the run by Steely Dan.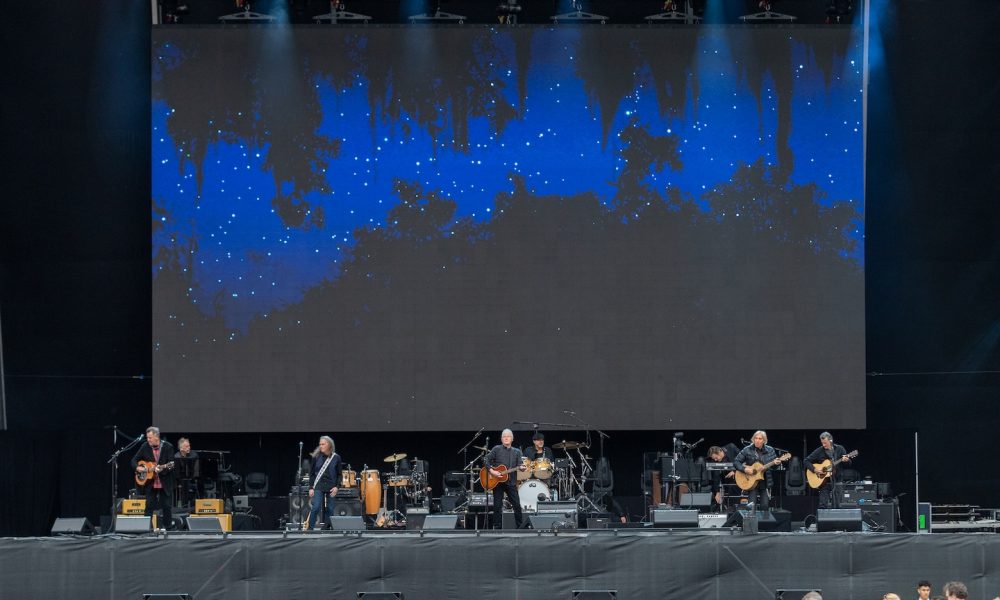 The Eagles have added "The California Concerts" to the band's "Long Goodbye" tour in 2024 at the iconic Kia Forum in Los Angeles on Friday, January 5 and Saturday, January 6.
The shows will mark the ten-year anniversary of the six Eagles concerts in January 2014 that reopened the reimagined Forum after its $100 million renovation, and quickly transformed the building into once again being the premiere Los Angeles concert venue.
Shop the best of The Eagles' discography on vinyl and more.
The presale begins Wednesday, October 11 at 10 AM PDT and runs through to the end of the business day on Thursday, October 12. General ticket on-sale starts Friday, October 13 at 10 AM PDT.
For the first time, Eagles fans traveling to Los Angeles will be able to purchase curated travel packages that include tickets and hotel accommodations. Packages will be available for purchase beginning Friday, October 13 at 10 AM PDT.
The Eagles' long-time contemporaries and fellow Hall of Famers, Steely Dan, will be joining these historic shows and commemorating their own 50+ year career.
During "The Long Goodbye," the Eagles—Don Henley, Joe Walsh, Timothy B. Schmit, with Vince Gill and Deacon Frey—will perform as many shows in each market as their audience demands. The tour is expected to continue into 2025.
Over the band's more than 50 years of touring, the Eagles have performed more than 1,000 concerts around the world, accounting for more than 15 million tickets. Eagles' tours have consistently ranked in the Top 10 of both concert industry publications, Billboard and Pollstar.
Regarding the announcement, the band said, "The Eagles have had a miraculous 52-year odyssey, performing for people all over the globe; keeping the music alive in the face of tragic losses, upheavals and setbacks of many kinds. Credit and thanks go to our longtime management team, our dedicated road crew, and our exceptional backup musicians for providing skilled and steadfast support, throughout these many years. We know how fortunate we are, and we are truly grateful. Our long run has lasted far longer than any of us ever dreamed.
More recently. Steely Dan just announced the latest title in their vinyl reissues series, this time for their 1980 classic Gaucho.
Gaucho is set for release on December 1, available for pre-order now.