'Live Cream': Still Rising To The Top, Two Years After Their Split
Nearly two years after their split, the British trio were still a chart force to be reckoned with.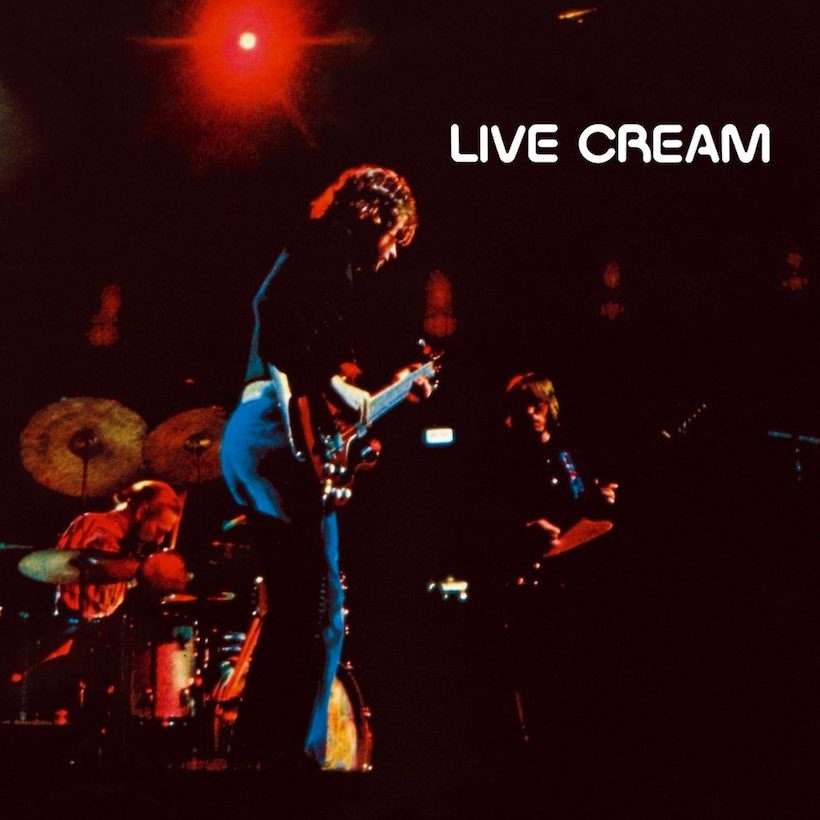 If the members of Cream thought their work together would be forgotten after they split at the end of 1968, the charts of the following years served another reminder that they still held a place in the memories of countless fans. On July 4, 1970 — the better part of two years after the announcement that the group intended to call it a day — Live Cream made its UK chart debut.
The album had become an American chart item on May 2, before British record buyers could get their hands on it. After its early transatlantic debut, it climbed to No.15 in a 21-week stay on the Billboard survey. Back home, it reached No.4. The success was proof of the appetite for something that Cream's admirers couldn't do in the flesh anymore: experience the trio on stage. Live Cream may have been their first official live disc, but the double LP version of the Wheels Of Fire album of 1968 had been one half studio and one half concert recordings.
Remembering the Fillmore and Winterland
This new collection was, largely, a further exploration of the same source material, Cream's US dates in March 1968. Specifically, their shows in San Francisco, at first the Fillmore and then Winterland. "N.S.U.," "Sleepy Time Time," and the Ginger Baker tour de force "Sweet Wine" all came from the Winterland dates, and their version of Muddy Waters' "Rollin' and Tumblin'" was from the Fillmore.
Sleepy Time Time (Live At Winterland, San Francisco / 1968)
Listen to the best of Cream on Apple Music and Spotify. 
The album's other attraction was the studio track "Lawdy Mama," which on closer inspection, wasn't all new. It featured the same instrumental track as Cream's 1967 hit "Strange Brew," but now with a new lead vocal and guitar part by Eric Clapton. But none of that stopped Live Cream from being a significant success, and prompting the release of a Volume II in 1972.
Buy or stream Live Cream.