Ma Rainey: The Mother Of The Blues
Ma Rainey was an unapologetic icon and, even decades after her passing, she continues to pave the way for Black expression.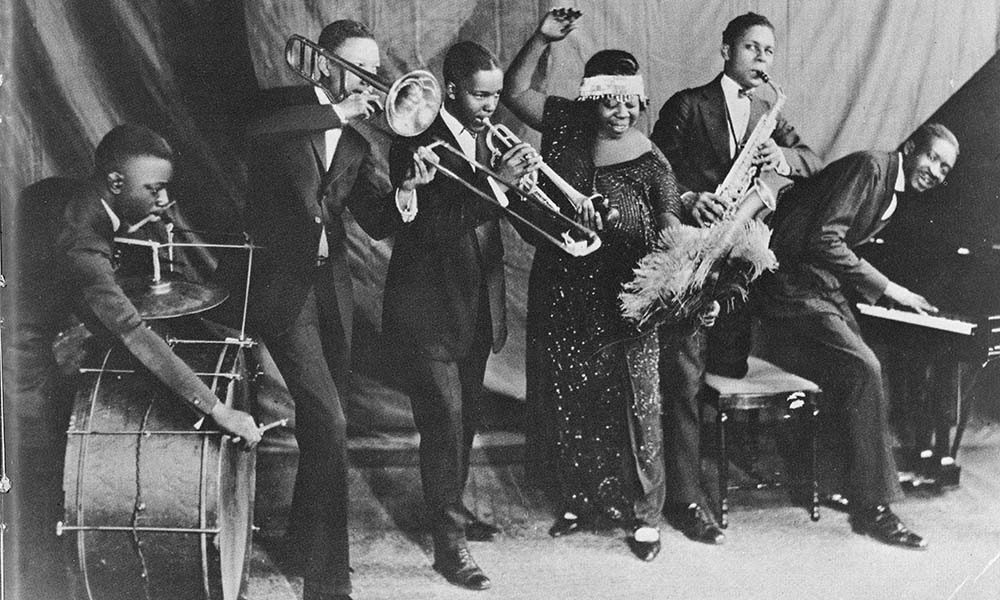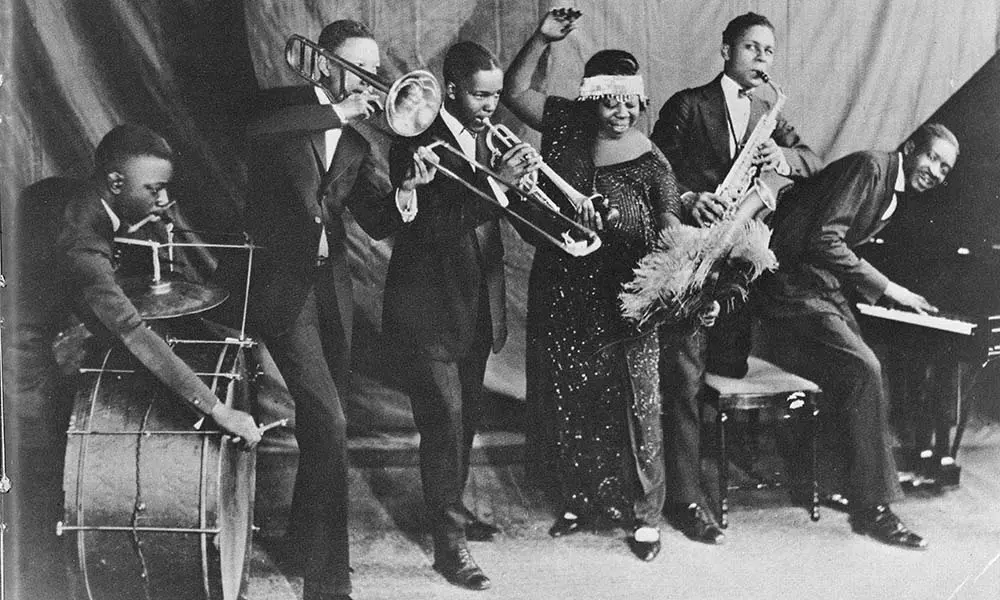 Although her recording career lasted just five years, blues singer Ma Rainey created a legacy that reaches far beyond music. But if there's a simple way to sum up Ma Rainey's importance, simply look to her nickname: "Mother of the Blues."
The daughter of minstrel performers, Ma Rainey (born Gertrude Pridgett) got her start as a singer and dancer in stage tent shows. Her star began to rise in 1900 at the age of 14, when she started to perform alongside Black vaudeville acts. By the time she married William "Pa" Rainey in 1904 and adopted her illustrious stage name, Ma was one of the South's most popular vaudeville stars.
Listen to the best of Ma Rainey right now.
Traditional vaudeville during this period featured comedic pantomime and sophisticated dancing and singing. But after stumbling upon the blues while touring the South, Rainey worked the music into her repertoire. It gave her performances a mix of provincial and cosmopolitan. Ma and Pa Rainey toured with the Rabbit Foot Minstrel at cabarets and tent shows in the South, eventually touting themselves the "Assassinators of the Blues" during their time with Tolliver's Circus and Musical Extravaganza.
Ma Rainey, blues singer
Rainey seamlessly transitioned from traditional vaudeville act to blues singer. Her voice had a rare power, pride, and energy. She enraptured audiences with her "moaning" singing technique and charming disposition on stage. But it was her ability to capture the essence of the blues that made her one of the genre's first big superstars.
After her marriage to Pa ended in 1916, Ma began touring with her own band, "Madam Gertrude Ma Rainey and her Georgia Smart Sets." Due to her success on tour, her solo shows became integrated in 1917. This allowed white audiences to hear songs of the Black southern experience, including tales of family life ("Jelly Bean Blues") and race-fueled incarceration ("Chain Gang Blues"). Ma's independence allowed her to carve out the space to be aesthetically authentic as well. Known for her effervescent persona both on and off stage, she often dressed in long gowns and sparkling diamonds. She had gold caps on her teeth, which were said to gleam as she sang. Both her work and individualized expression captures Black joy in an unapologetic package. It's perhaps the most enduring aspect of her legacy.
Her songs, which were often self-penned, often portray the subject as immovable and resilient despite adversity. As you might expect of classic blues, Ma's songs deal with heartbreak, love, and sex. She croons about a stressful relationship on "Those All Night Long Blues." She plots revenge against an ex-flame in both "Oh Papa Blues" and "Rough and Tumble Blues." On the latter, she sings about murdering her lover's mistresses. ("Miss Shorty Toad and my man was shimmying down to the floor, I got rough and killed three women 'fore police got the news.")
Ma Rainey was also unapologetic about her bisexuality, which would become a hallmark of her lyrical content during her solo years. While it was never openly discussed, she referenced her queerness without fear of repercussion. Ma alludes to her affinity for same-sex relationships in "Prove it on Me Blues." ("Went out last night with a crowd of my friends / They must have been women, 'cause I don't like no men.") She also subtly references lesbianism and cross-dressing in "Shave 'Em Dry Blues." Given the region of America where Ma's career thrived – where civil rights and equality hardly seemed like a possibility – a Black woman singing about a taboo subject such as sexuality was revolutionary.
The Paramount years
By the time she signed to Paramount Records in 1923, Ma Rainey was already a music industry veteran. Her time on the road meant that when she went into the recording studio, it was with a no-nonsense professionalism. When it was time to record, Ma worked with The Georgia Jazz Band, pianist Thomas A. Dorsey, and trumpeter Louis Armstrong, whose distinct vocal style is said to be influenced by Rainey. He's not the only one. Other pre-1940s Black blues vocalists like Bessie Smith and Big Joe Williams clearly took elements of her style. In fact, listen to just about any jazz and rock singer today and you'll hear traces of Ma Rainey.
For Paramount, Rainey cut race records, music catered specifically to African-Americans. In the beginning, the label's goal was to produce music as cheaply as possible, resulting in records with poor production and sound. Due to Paramount's below-average recording techniques and shellac quality, Rainey's recordings were heavily-grainy and muffled. The deficiencies in her sound may have taken a toll on her popularity and mainstream notoriety.
Even so, she recorded almost 100 songs in five years, including the jazzy "Bo-Weavil Blues" and "See See Rider," a tune about an unfaithful lover. (The latter was covered by Elvis Presley and The Animals decades after its original release.) And what she lacked in sound quality, she made up for in true blues attitude. Ma didn't allow Paramount to dictate her sound – she stayed true to herself, fully commanding the genre and its attributes despite what the label may have wanted. By this point, though, live recordings were increasingly on their way out in favor of pre-made recordings. By 1928, her Vaudevillan style was no longer considered en vogue by Paramount, and her contract was terminated.
Rainey returned to the live performance circuit in the early 1930s, but the economic impact of The Great Depression was devastating. She retired from the music scene in 1935. Until her death in 1939, she poured her heart into managing three theaters in the city she claimed was her birthplace: Columbus, Georgia. (There's some debate about her birthplace, with researchers finding evidence that she may have been born in Alabama.)
The legacy of Ma Rainey
In the decades following her death, Ma Rainey's life and work have proven to be influential for not just musicians. Writers, poets, and authors have taken inspiration too. Alice Walker reportedly used her music as a model of Black femininity and womanhood when writing her Pulitzer Prize-winning novel, The Color Purple. Inspired by Rainey's music, poet Langston Hughes brought aspects of Black-led musical genres into his work. Playwright August Wilson first staged the Tony Award-nominated play Ma Rainey's Black Bottom in 1982. (A Netflix adaptation was released in 2020, starring Oscar winner Viola Davis as Rainey, as well as Chadwick Boseman in his final role.)
What did these artists find so inspirational about Ma Rainey? By using her art for self-expression, Ma Rainey changed the way Black artists convey themselves through their work. She was proud of her identity, uniqueness, and talent. More importantly, she was unafraid of making sure everyone else knew it. Her music may not be as well-known as some of her contemporaries, but it should be. "The Mother of the Blues" was an unapologetic icon, and even decades later, she continues to pave the way for Black expression.
This article was first published in 2020. We are republishing it today in celebration of Ma Rainey's birthday. Listen to the best of Ma Rainey right now.