The Blues-Rock Guitar Sorcery Of The Great Rory Gallagher
An admiring glance back at the life and times of the irreplaceable Irish blues-rock guitar virtuoso.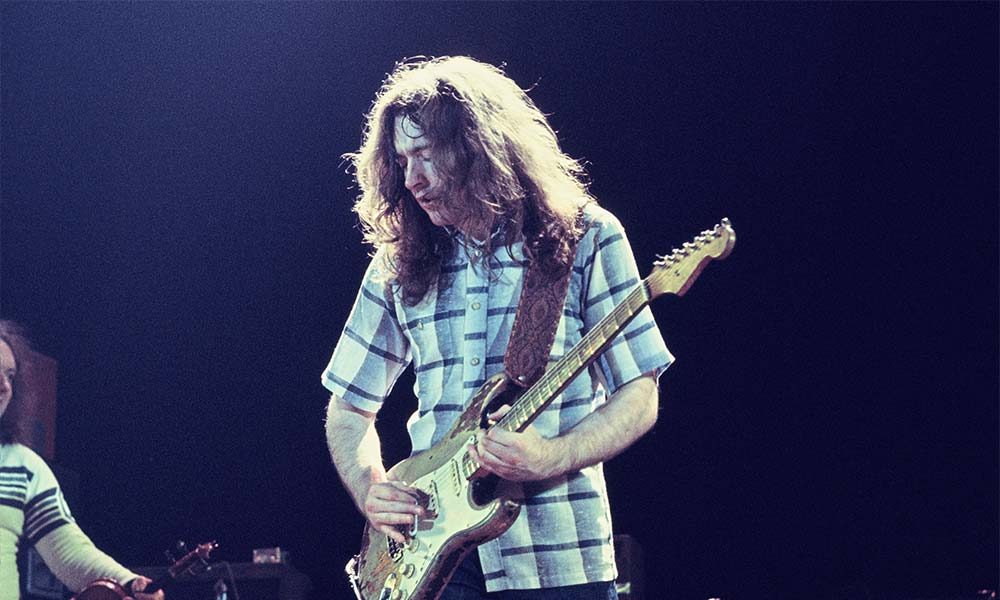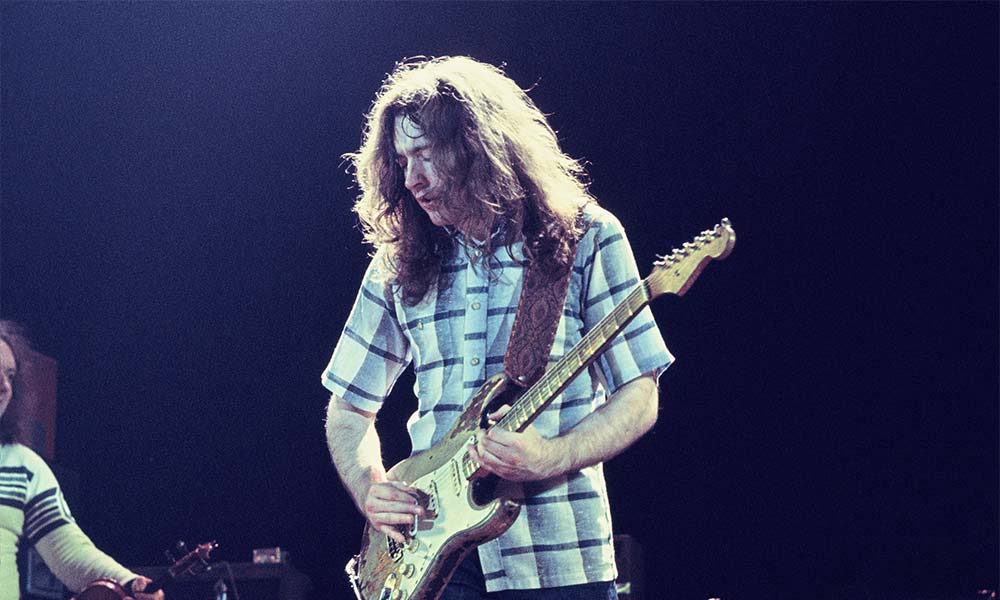 William Rory Gallagher was born in Ballyshannon in County Donegal on March 2, 1948, and raised in Cork. The irreplaceable Irish blues-rock guitar virtuoso that we all came to know as Rory began to whip up a storm with his guitar sorcery when he co-founded the trio Taste in 1966. He was a mere 18 at the time.
When the band started to go international, a couple of years later, they won admiring glances from fans of Cream (for whose famed farewell Royal Albert Hall concert they opened) and Blind Faith, the short-lived supergroup on whose North American dates they also guested. In August 2015, the four-CD I'll Remember box set celebrated Taste's legacy.
Buy or stream Taste's I'll Remember.
Taste only lasted until 1970 themselves. But by then, they had played at that year's Isle of Wight Festival and made two studio albums. The second, On The Boards, was a Top 20 success in the UK. Gallagher swiftly started recording in his own name under a new solo deal with Atlantic. He made the Top 40 with his self-titled 1971 debut, and a swift follow-up, Deuce, arrived the same year.
They were the first in a long line of releases to win either silver or gold certification. It's appropriate, too, that the sole Gallagher album to make the UK Top 10 was one on which his celebrated, blistering style as a stage performer was commemorated, on 1972's Live In Europe. That also enjoyed by far his longest chart run, at 15 weeks. The next year, Rory won his initial US album chart appearance with Blueprint.
Tore Down (Live From Newcastle City Hall / 1977)
Never one to court fame for its own sake, Gallagher continued to enhance his awesome reputation. His prolific recording and touring schedule went on for the rest of his life. His last studio album, his 11th, was 1990's Fresh Evidence. He was a cruelly young 47 when he died after complications from a liver transplant on June 14, 1995. At the time of his death, he had plans to tour the record, release an EP and more besides.
But it was always all about the music for Rory Gallagher. "Regardless of fashions there are still blues and rockabilly fans," he told Chris Welch in Metal Hammer in one of his last interviews. "Certainly for a while, the press overlooked rootsy music [which] they thought was old fashioned and irrelevant.
Listen to uDiscover Music's Blues Classics playlist.
"But what I'm trying to do," he continued, "is create music that respects the roots, but is based on new material as opposed to just me doing old blues, acid rock standards all the time. That's the key really, to update the music itself by hitting it on the head, and coming up with new chord changes and tunes."
Buy or stream Rory Gallagher's Live At Montreux.