Caesars Palace – Or Was That Frank's Palace? Sinatra In 1978
After making Caesars Palace his home in 1967, Frank Sinatra embarked on a decades-long relationship that saw him bring the house down nightly.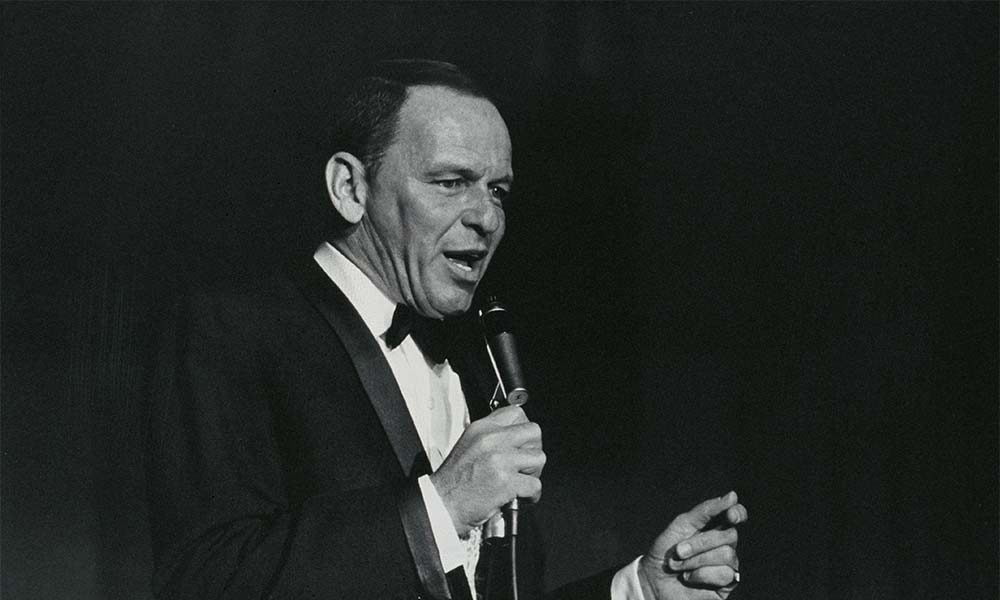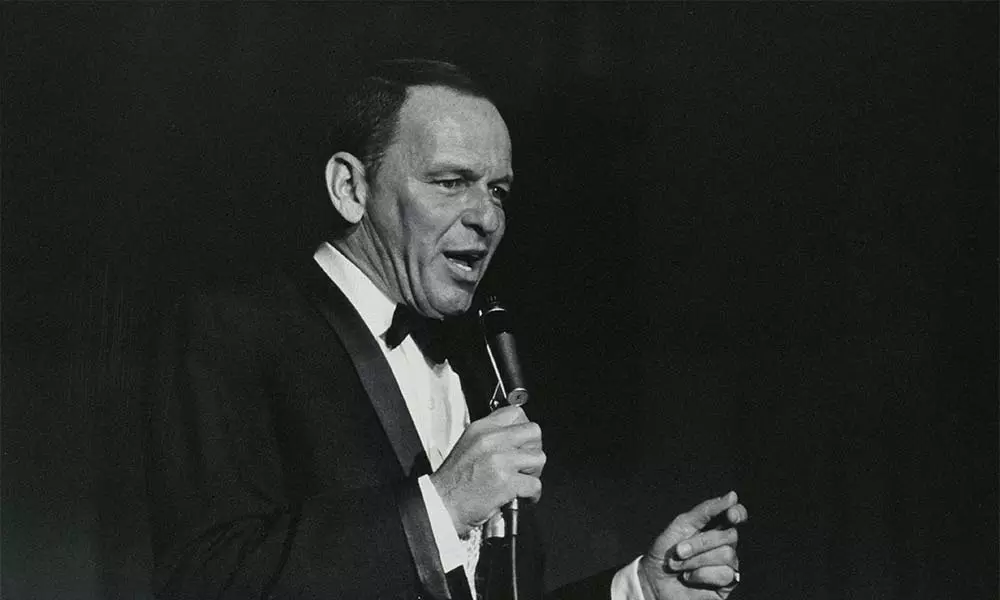 Las Vegas was Frank Sinatra's kind of town. In fact, he helped to transform the city from a dusty desert backwater – which was how it could have been described in 1951, when he first performed there – into a thriving and affluent metropolis that grew to become the undisputed entertainment capital of the US, and the home to such iconic venues as The Desert Inn, The Sands and Caesars Palace.
It was in Vegas where Sinatra – a bobbysoxer teen idol in the 40s – reinvented himself in the 50s, becoming a mature song stylist whose repertoire drew on The Great American Songbook. And it was in Vegas where The Rat Pack – led by Sinatra and comprising his cohorts Dean Martin, Sammy Davis Jr, Joey Bishop, and Peter Lawford – held court, their presence helping to lure glamorous Hollywood stars and people from all over the world to a city that had only been in existence for 10 years when Sinatra was born in 1915.
The Sands Hotel And Casino was Sinatra's preferred venue for many years (it was also where he recorded the classic live album, Sinatra At The Sands, for his own label, Reprise, in 1966), though in 1967 he changed his allegiance and began a long relationship with the newer and more grandiose Caesars Palace, a hotel and casino complex aesthetically inspired by ancient Rome.
The concert first became commercially available as the DVD portion of the 2006 box set Sinatra: Vegas, and has since been released separately. The performance was originally filmed for a star-studded CBS TV special called Cinderella At The Palace, a behind-the-scenes documentary, hosted by dancer/movie star Gene Kelly, about a young singer's bid for stardom. Though filmed in its entirety, only a small part of the Sinatra concert was used in the film.
Looking at the footage today, we can see that Sinatra, then 62, was in great shape, both physically and vocally. We first glimpse him backstage preparing for the show while comedian Jackie Gayle is out front doing a warm-up act. Suntanned and smartly dressed in a tuxedo, Sinatra – with a glass of Jack Daniel's in his hand – is laughing and seemingly without a care in the world as he chats happily with some of his entourage and poses for photos.
That same sense of relaxation pervades Sinatra's performance, reflecting someone who's self-assured and for whom singing in public is as natural and effortless as breathing. In front of hundreds of people, Sinatra is in his element, combining his gift for making lyrics come alive with a legendary onstage charisma that made women want to be with him and men want to be like him.
Backed by a big orchestra conducted by his long-time musical associate Bill Miller, Sinatra's opening gambit is the swing-driven "All Of Me," a song that he first recorded in 1944 for Columbia and then later revisited when he joined Capitol. A quick transition leads to the slower, more swaggering "Maybe This Time," taken from the musical Cabaret, with Sinatra's strident vocals exuding passion at the song's climax.
While that song was relatively new to The Chairman Of The Board's repertoire, his set included some of the staples that made him famous, among them "The Lady Is A Tramp" (rendered with boisterous chutzpah), "My Kind Of Town," and "Someone To Watch Over Me." The latter he introduces by saying, "Here's something quite beautiful by the Gershwin brothers," adding, "maybe once or twice in your lifetime you may have felt this way… I have." It's this small personal revelation that shows a glimpse of the real Sinatra that lay beneath the public persona.
The inclusion of songs by ex-Beatle George Harrison ("Something") and Jimmy Webb ("Didn't We") convincingly showed that Sinatra could work his magic on contemporary pop songs and make them sound like they were specially written for him. He also covers Steven Sondheim's haunting "Send In The Clowns," and at the conclusion gets a few laughs by saying, "If you're not a drinking man, that'll get you to the saloon in a hurry, baby!"
Frank Sinatra - My Kind Of Town | Sinatra: Vegas
But the biggest applause on the night is reserved for a medley of two older tunes, "The Gal That Got Away" combined with "It Never Entered My Mind," where the lights dim and Sinatra – puffing intermittently on a cigarette – shows his skill as a forlorn romantic balladeer, recreating the ambiance of his landmark 1955 album, In The Wee Small Hours.
At one juncture in the show, Sinatra shows his jazzier side, on an interpretation of "Baubles, Bangles & Beads" (a song from the musical Kismet, which he had first recorded on his 1959 album Come Dance With Me), where he's backed just by a quartet featuring guitarist Al Viola, pianist Vincent Falcone, bassist Gene Cherico, and drummer Irv Cottler. Using expressive hand gestures throughout, Sinatra proves that he is in a particularly animated mood. Indeed, the singer – smiling often, sipping a drink, and making wisecracks in between songs – is clearly enjoying himself. "What a night, what a show!" he exclaims at one point.
Inevitably, Sinatra serves up his signature tune, the anthemic showstopper "My Way," with a rousing version at the evening's climax, though it doesn't signal the end of the concert – that's reserved for a short rendition of a tune that he introduces by saying, "This is a love song – not about a person, but a place, which belongs to you… and me." It is, of course, "America The Beautiful," which the audience joins in with and which brings the curtain down on this particular Caesars Palace show.
Frank Sinatra owned the stage that balmy Vegas night in May '78 – so much so, perhaps, that the hotel/casino should have been renamed Frank's Palace. Though aged 62 at the time, this spectacular Caesars performance, with its impassioned, pitch-perfect vocals and masterful stagecraft, revealed that Sinatra still had a spring in his step.
Featuring more performances from Las Vegas, plus shows recorded in Dallas and Philadelphia, the 3CD box set Standing Room Only can be ordered here.