How Weezer's Blue Album Made Them Power-Pop Sensations
All killer, no filler, Weezer's 'Blue Album' is an ageless reminder of the life-affirming powers of rousing and raucous pop music.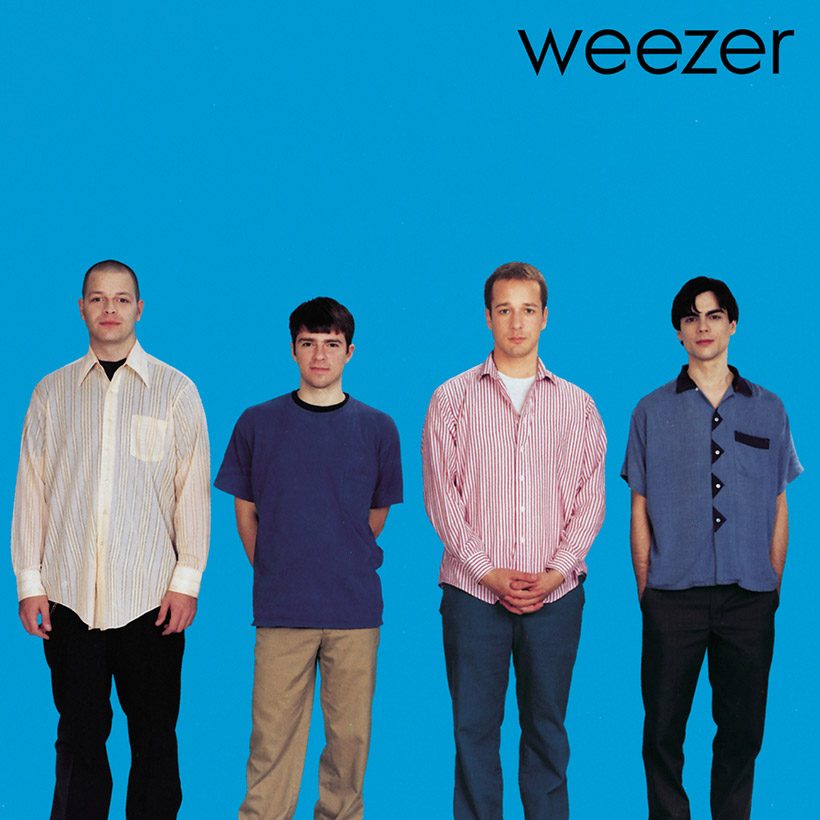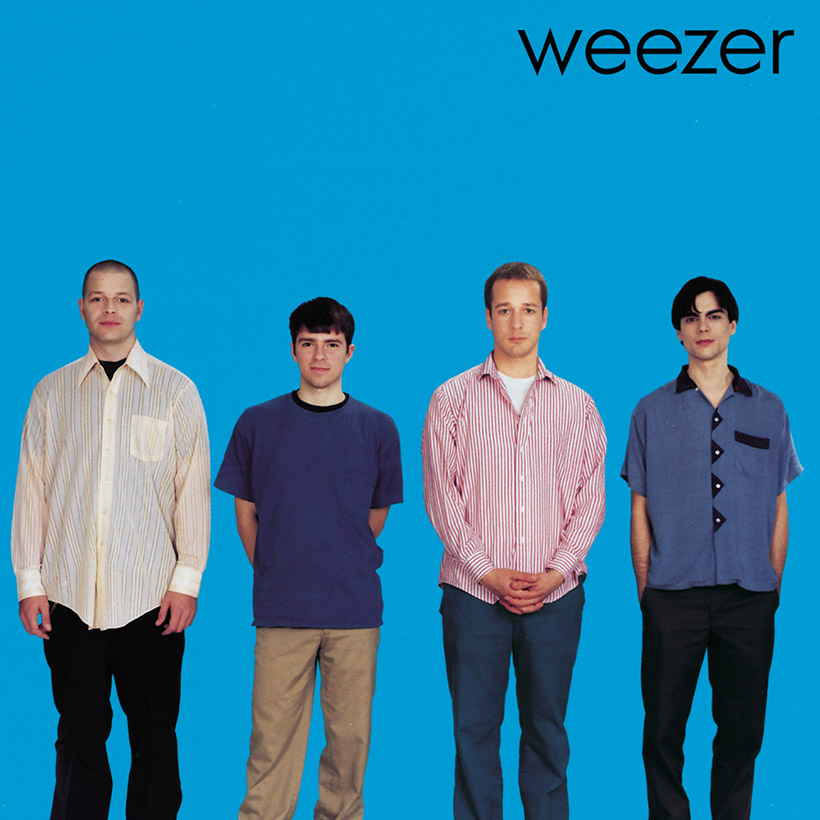 Before the Toto and a-ha covers, before the Kermit The Frog-starring videos, and before the themed-cruise package holidays, Weezer were simply an ordinary-looking four-piece band with an extraordinary talent for cramming more hooks than you'd find at a Peter Pan casting into taut, giddy power-pop with a geeky charm. When their self-titled debut album (later dubbed a Beatles-esque "Blue Album," on account of its cover) was released on May 10, 1994, it introduced a band that stood out from the grunge scene that defined US rock in the mid-90s.
Listen to Weezer's "Blue Album."
Compared to those bands – Nirvana, Soundgarden, Pearl Jam, and Nine Inch Nails among them – Rivers Cuomo's Weezer were different. While as in thrall to Nirvana as the rest of his generation, Cuomo took inspiration from the irresistible melodies at the heart of, say, "About A Girl" or "Lithium," rather than Kurt Cobain's contrasting penchant for squall and nihilism. Add this to Cuomo's formative loves of The Beatles, KISS, The Cars, and The Beach Boys, and sprinkle some hair metal bombast on top, and you have a fair approximation of the sound of the "Blue Album."
A keen ear for pop genius
But if all it took to become a pop genius was to have a keen ear for other pop geniuses, plenty of us would be living the high life. Weezer's "Blue Album" went on to sell over three million copies because of Cuomo's songs – thrilling bursts of singalong pop unafraid of unleashing a gargantuan riff or two. Lyrically, they spoke of outsiderdom and social awkwardness while the music was exciting and utterly triumphant. Each of the singles released from the album – "Undone (The Sweater Song)," "Buddy Holly," and "Say It Ain't So" – hit both the US Modern Rock Top 10 and the UK Top 40, a startling feat for a band who'd only been together since early 1992.
Weezer - Undone – The Sweater Song
Still, Cuomo had been honing his craft since the late 80s, playing in a succession of groups to varying degrees of local success – among them 60 Wrong Sausages, Avant Garde, and Zoom – before arriving at the line-up that would form Weezer and catch the ear of Geffen Records. Once signed, the group were keen to record their debut themselves in the garage where incessant rehearsals were underway, though Geffen had other ideas, sending the band's demos out to big-name producers. The Cars' Ric Ocasek was intrigued enough to visit Weezer, proposing that he produce their debut at Electric Lady Studios in New York. The prospect of Ocasek working his power-pop magic was hard to resist.
It proved a canny choice. The "Blue Album" sounds as fresh today as it did on release, each song proving a dynamic tour de force with barely a second wasted. The vocal harmony training the band had undergone seriously paid off, adding a degree of professionalism miles away from grunge. And once those harmonies were juxtaposed with crunching guitar, it made for a seriously urgent prospect.
Life-affirming powers
In an unprecedented act of pop self-preservation, Cuomo appeared to pre-empt any jibes about his distinctly "square" appearance by getting there first – and with his most potent nugget of surf-pop suss, "Buddy Holly." Its unrelenting, intoxicating melody cruises over a musical backing that steadily builds until a guitar break that is probably responsible for an outbreak of air guitar somewhere in the world as you read this.
Weezer - Buddy Holly (Official Music Video)
But there's so much more to the "Blue Album" than that: the opening arpeggios of "My Name Is Jonas" have a Pavlov's Dog-like effect on generations of rock fans, as they steel themselves for the onslaught of power chords; "Surf Wax America" is a fizzy thrill, surely the sound of The Beach Boys joyriding; "Undone (The Sweater Song)" sounds celebratory to the point of anthemic, yet vulnerable at the same time, thereby sowing the seeds of the more melodic side of emo Weezer would patent on their 1996 follow-up, Pinkerton.
There's not a weak moment here. Decades later, Weezer's "Blue Album" is an ageless reminder of the life-affirming powers of rousing and raucous pop music.