'Ridin' High': Martha Reeves & The Vandellas Move On Up
The group were still 'Ridin' High' even without the help of Holland-Dozier-Holland.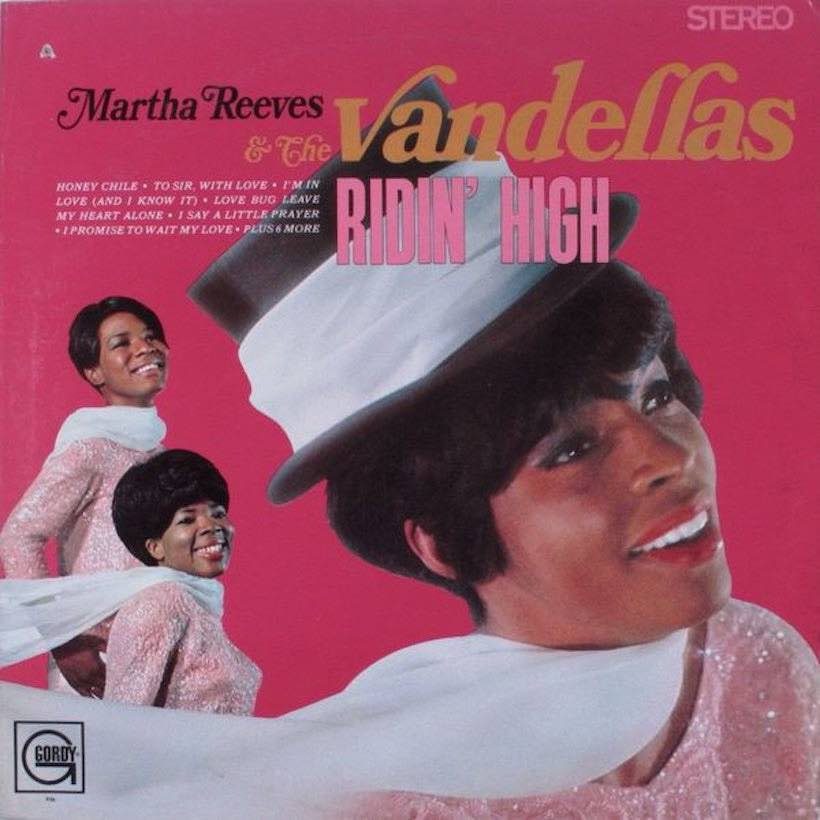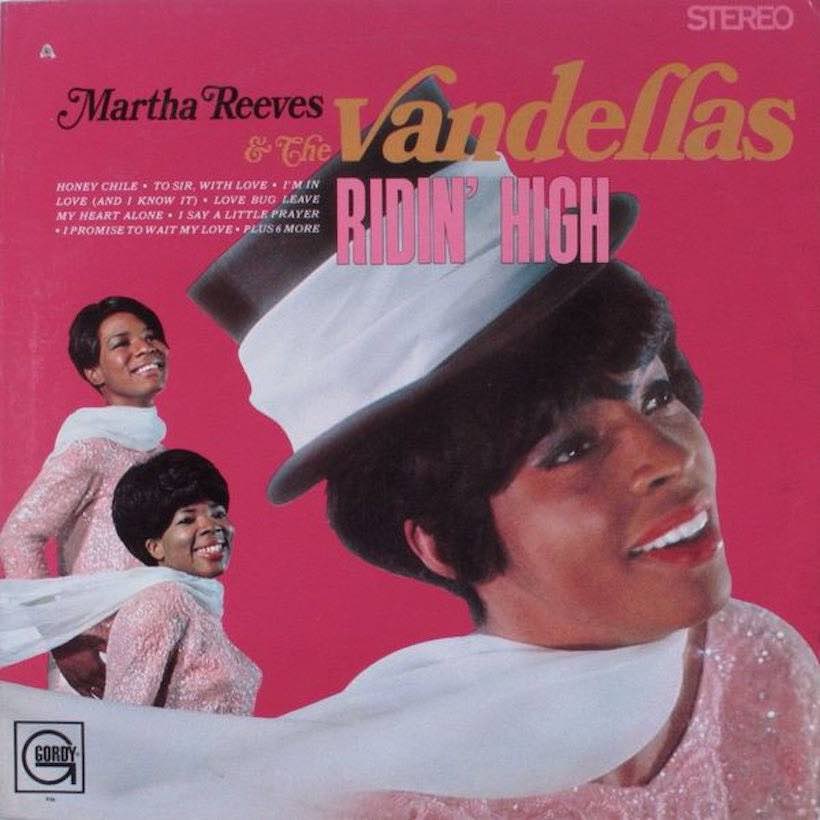 Martha Reeves & the Vandellas – with the lead singer's surname recently added to the group name – started 1968 with the song that turned out to be their final R&B top tenner. "Honey Chile" also climbed to No.11 on the pop chart and was followed by the funky "I Promise To Wait My Love," a Top 40 hit on the soul side.
On June 1, 1968, Ridin' High, the album that contained both of those singles and even the Top 20 soul hit before that, "Love Bug Leave My Heart Alone," made both the pop and R&B charts. In the month the album was released, the group played at the Copacabana in New York.
The album, on Motown's Gordy label, was the group's first studio set not to benefit from the significant songwriting input of Brian and Eddie Holland and Lamont Dozier, who had just left to set up their own Invictus and Hot Wax labels. Their only song on the album was one of its most accomplished, "Leave It In The Hands Of Love." The LP also featured the first vocal contribution of Martha's sister Lois, who was in the process of replacing Betty Kelly in the line-up.
Vandellas sing Bacharach & David
Various new writers contributed to Ridin' High, but the album saw the group looking to two proven copyrights from the recent songbook of Burt Bacharach and Hal David. They put a Motown twist on "(There's) Always Something There To Remind Me" and "I Say A Little Prayer." Reeves and the Vandellas also turned their hands to another recent No.1 US smash for Lulu, Don Black, and Mark London's "To Sir With Love."
Listen to the Best Motown Songs Ever playlist.
Yet another single from Ridin' High would be released by Motown in the spring of 1969, "(We've Got) Honey Love," which reached the R&B Top 30. In a surprising postscript, the boyfriend-away-at-the-war song "Forget Me Not" – the flipside of "I Promise To Wait My Love" in the US – was released as a UK single fully three years after its LP appearance, and went all the way to No.11.
Buy or stream Ridin' High.