Nothin' But A Good Time: When Hair Bands Ruled The Sunset Strip
A word-of-mouth scene generated on the streets of LA, hair metal might have cleaned up its act, but it retains a swagger that has timeless appeal.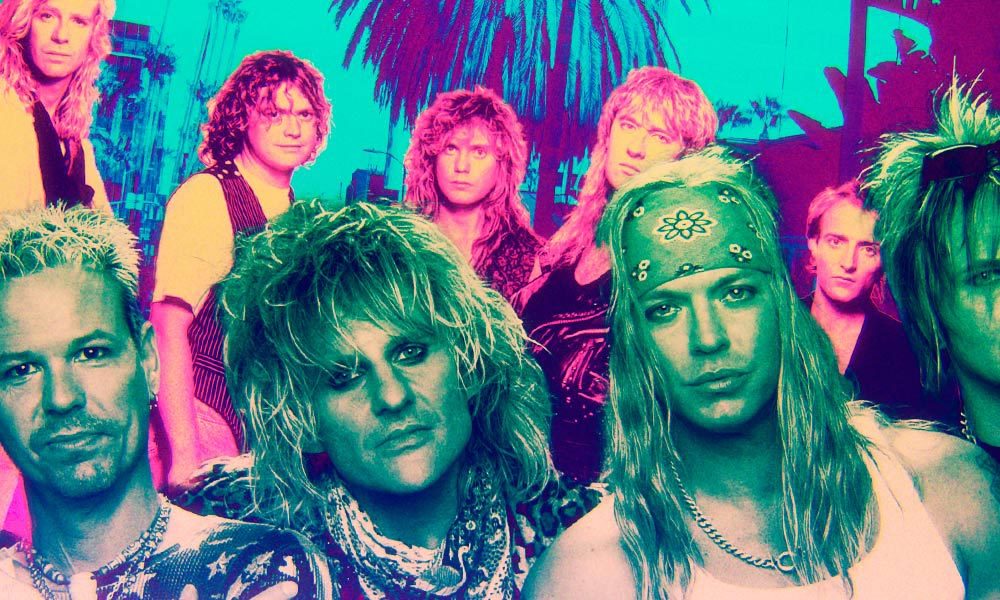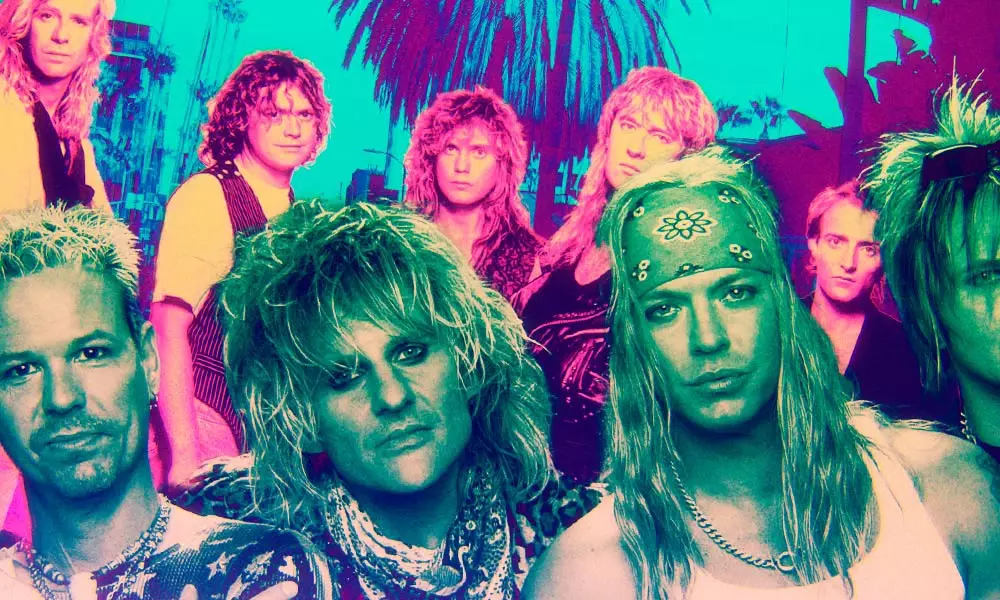 On the Sunset Strip, everything was tight: the jeans, the torn T-shirts, the hooks and the drum fills. And of the iconic club where it all went down, the Whisky A Go Go, each night was packed with voracious fans looking to feast their eyes upon who may be the next great hair band.
Hair metal was a scene, born from word of mouth and generating real heat on the streets of Los Angeles. It was a heat that could be felt worldwide – one that rebellious youth could warm their cold hands on. Young men and women heard the siren's call and knew that someone out there, far off in the streets of Los Angeles, knew exactly the medicine they needed. And what was that medicine? To party. Party like the walls of society were crumbling around you; and with each rumbling pillar that rolled to your feet, you would let out a rebel yell, throw the devil horns into the air, and… Bang. Your. Head.
Mötley Crüe - Shout At The Devil (Official Audio)
Welcome to the jungle
In 1975, Randy Rhoads, arguably one of the greatest heavy metal guitarists of all time, laid down the foundation of a wall that his contemporary, Eddie Van Halen, would have to hurdle every night. The band Rhoads wailed for was Quiet Riot and they had the best gig in Los Angeles, opening for David Lee Roth and Van Halen. Both bands owed plenty to a handful of glamorous predecessors, including New York Dolls, Alice Cooper, and KISS, and were accomplished, driven musicians who cared more about the music than they did the fame. Well, at least the bands did. Their lead singers may have had different points of view.
Van Halen found success early, but Quiet Riot floundered for nearly eight years, later landing a recording contract that would only release their music in Japan until, finally, their career-making album, Metal Health, arrived in 1983. It was the first heavy metal album that went No.1 on the Billboard charts and it would change the Sunset Strip, music, the hairspray industry, and spandex production forever.
Out for blood
Between 1983 and 1986, "heavy metal" – as it was called before the distinction was made between the bands who played to angry young male crowds versus those who catered to the young women in attendance – ruled the world. In 1983 alone, Mötley Crüe released their second album, Shout At The Devil; Kix released their sophomore effort, Cool Kids; Lita Ford proved ladies could thrash when she released Out For Blood; and even KISS dropped their action-figure act from the 70s, lost the make-up and unleashed Lick It Up on a metal-hungry music scene.
It was a free-for-all in Los Angeles at venues such as The Whisky, The Trip and The Starwood. For a while, it seemed like anyone armed with a hairdryer and a seemingly unlimited supply of hairspray could vault their way onto the cover of Rolling Stone overnight. As with most scenes, the rise of hair bands to prominence was an organic one. The more bands that popped up, the more venues opened and the more deals were signed.
Vices started out simple at first; however, it was the 80s and stimulants were rarely in short supply. Before too long, things got frantic. Stories surfaced of hotel room blowouts, wrecked sports cars and, sadly, overdoses. But through it all, the music remained key to the movement's success. With bands such as Ratt, Great White, and Autograph rising to the top of the scene, and stalwarts the likes of Quiet Riot, Dokken, and Mötley Crüe finding themselves in heavy rotation on MTV, there seemed to be no end in sight.
It's so easy
There is no better testament to the power of hair metal than this: a Christian band could get kids to headbang to songs about Christ when, just the night before, they were singing along to Crüe's 'Shout At The Devil'. With their signature striped latex outfits, Stryper had enough of the darkness in the music they loved and (with God on their side) hit the scene running and didn't look back. On MTV the hair metal scene was christened with its own show, Headbanger's Ball. It was a monstrous success with the ratings and gave an entire country of disenfranchised youth a place and time to huddle around the TV together. And it was there, in the many homes across America, that hair bands were equally celebrated and torn apart.
Headbanger's Ball gave the scene its first legitimate home and helped it reach a wider audience than it had ever enjoyed before, catapulting hair bands from dive bars to stadiums worldwide. But it also put the music under a microscope. Less talented bands would be picked apart by a more active and knowledgeable fan base. Acts would appear on the charts then disappear overnight when it became clear they were nothing more than a studio creation, put together by labels for a quick cash grab.
But still, well-traveled bands bloomed. Mötley Crüe released Dr Feelgood, arguably the greatest hair metal album of all time. Bon Jovi gave us Slippery When Wet and became bigger than Michael Jackson for a period. And a little band named Guns N' Roses hit the scene with Appetite For Destruction.
Guns N' Roses - It's So Easy
Cry tough
Notable bands who were lumped into the hair bands genre but never really felt comfortable with the pigeonholing are Def Leppard, Guns N' Roses, Bon Jovi, and, later, Winger. Coming from different parts of the country (and, in Leppard's case, the world) these bands may have dabbled in the excess of the LA scene when they passed through but, in later years, would do their best to keep the similarities at arm's length.
Def Leppard - Pour Some Sugar On Me (version 1: UK concept)
While two of Guns N' Roses' members hailed from the LA-based bands LA Guns and Hollywood Roses, and they cut their teeth on the same stages as Poison and Faster Pussycat, there was always something heavier about what GNR were doing, both musically and lyrically.
Almost as a reaction to the new direction GNR were talking the scene, other bands strived to explore material beyond "pullin' the pin of their love grenade". And thus, the hair metal power ballad was born. At the pinnacle of this hair metal tradition is Poison's 'Every Rose Has Its Thorn', an acoustic strummer that became the band's biggest hit. After Poison's success, every band sought out their sensitive side to have a power ballad of their own that could crossover into mainstream radio. Soon, ballad after ballad appeared on once edgy, hedonistic and party-hearty tracklists. In short, the genre was no longer dictating to the audience but catering to it. And with any musical movement that experiences this role reversal, that was the beginning of the end.
Poison - Every Rose Has Its Thorn (Official Music Video)
Look what the cat dragged in
In the decades since, the Sunset Strip has cleaned up, got a job, and only wears eyeliner on the weekends. The venues are still there, playing host to reunion shows, new hard rock acts, and those looking to reminisce over sparkling water on their lost weekends on the Strip. Meanwhile, the hair bands that defined the scene still play to packed stadiums on lucrative world tours. The audiences (like the band) are just a little older and (maybe) wiser.
While the fashions have come and gone, hair metal's shredding guitar licks, triumphant drum solos, and swaggering frontmen (and women) are timeless.