Best George Strait Songs: 20 Country Anthems
The San Antonio-area native has earned his King of Country moniker through a remarkable combination of consistency and volume.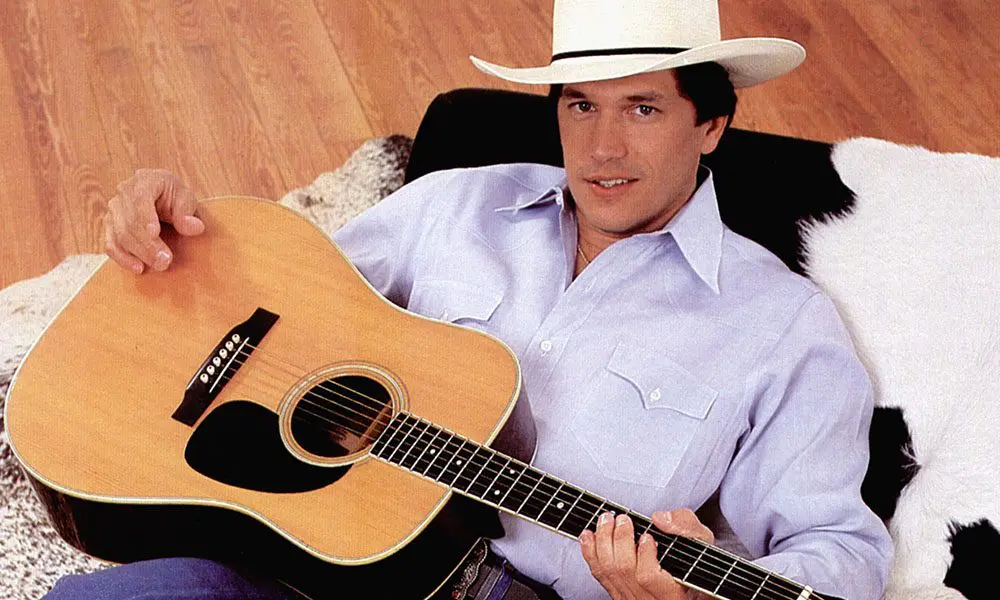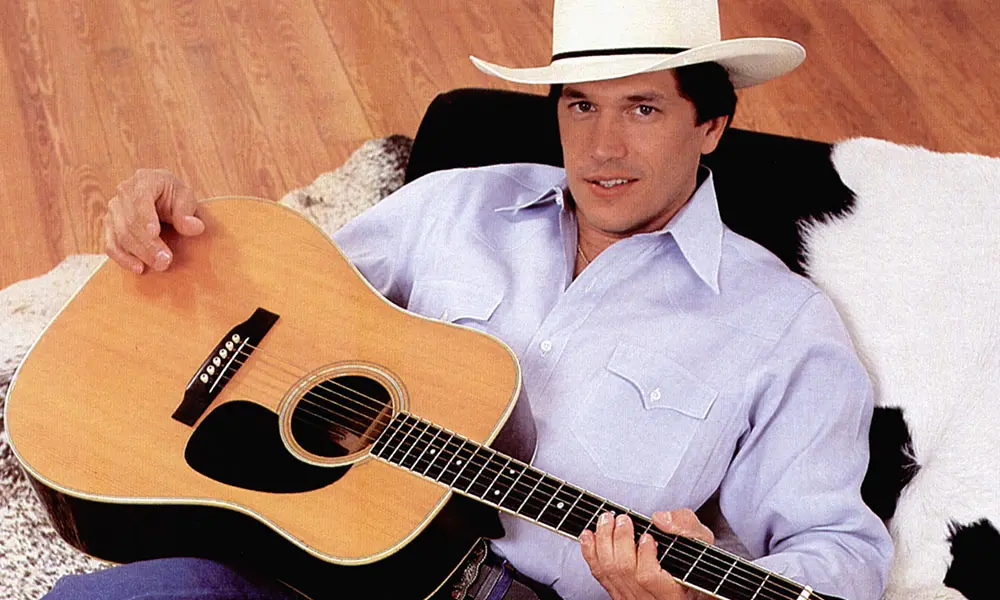 Trying to sum up George Strait's career in 20 songs is like trying to drive across Texas in a day: you can do it, but will wind up exhausted and having missed all the best parts along the way.
The San Antonio-area native has earned his "King of Country" moniker through a remarkable combination of consistency and volume, with 30 studio albums that span just under 40 years. He holds just about every country record there is, with more than 40 no. 1 songs on Billboard's Hot Country Songs chart and more than ten multi-platinum albums; he has more wins and nominations for CMA and ACM Awards than any other artist; he's been inducted into the Country Music Hall of Fame (in 2006); and he even headlined the largest-ever indoor concert in North America (in Texas, at Dallas' AT&T Stadium).
But the numbers are just one measure of Strait's impact. His catalog crystallized country's traditional streak, driving home what's now an almost universal idea of Real Country Music. His stripped-down arrangements left room for traditional calling cards like pedal steel and fiddle; yet, they were presented with such restraint, and accompanied by such a smooth, warm voice, that the effect was more timeless than retro. His music sounds like it might have been recorded in 1945 or yesterday – and garnered the exact same larger-than-life response.
Listen to the best George Strait songs on Apple Music and Spotify.
20: Run (2001)
The extremely rare George Strait power ballad, "Run" has less of a live-from-the-honky-tonk feel than most of his catalog. Instead, it almost fits in with the adult alternative sound of the early 2000s, both with its loose, rock-ish production and non-narrative lyrics. Expansive and impressionistic, the song is about a mood – specifically, longing – more than a witty turn of phrase. He sings it convincingly, though, once again proving his oft-ignored versatility.
19: I Can Still Make Cheyenne (1996)
Set in a telephone booth, in some ways "I Can Still Make Cheyenne" feels like a dispatch from a time long past – and yet its story, of a woman left at home while a man pursues his calling, is as relevant as ever. The mournful ballad, with its wailing fiddle and wide-open Western feel, deflates a favorite myth as it turns country's beloved cowboys into road-weary Lone Rangers, leaving everything behind to look for the next big win.
I Can Still Make Cheyenne
18: Right or Wrong (1984)
George Strait didn't just revive the vintage Tin Pan Alley via Bob Wills tune, he took it to the top of the country charts – a sure sign of his place at the epicenter of neo-traditional country's Nashville reign. Proving his Texas mettle with some unadulterated Western swing, Strait's voice transports the listener to some honky tonk dancefloor for some country livin'. Yet for all its traditional sounds, the song is timeless, not dated.
17: Go On (2000)
George Strait revisits the same one-sided barroom conversation framework that served him so well on his early hit "The Chair," but this time with even more charming self-deprecation and deference. "I'm so sorry, I keep interrupting," he begins in an uptalking inflection that suggests sincere befuddlement – offering a welcome counterpoint to so much of country music's machismo. The production, breezy and uncomplicated, puts Strait's enviably effortless and conversational singing front and center. It's seductively easy to imagine that you're the one spilling your heart out to the country legend over a couple of whiskeys (and possibly leaving a few tears on the jukebox). It contrasts pretty sharply with "The Best Day," which came out in the same year.
16: Blue Clear Sky (1996)
Yes, George Strait knows that it's "clear blue sky" according to Bob DiPiero, one of the writers of "Blue Clear Sky." But it was the backward version, inspired by a line from Forrest Gump, that topped the Hot Country Songs chart for two weeks as the centerpiece of a timeless track about finding love when all hope seems lost. Bright and uptempo, the paean to optimism is honky-tonk ready without sounding predictable, thanks in large part to its titular twist on a classic metaphor. It's hard to believe this is on the same album as "Carried Away."
15: Baby's Gotten Good at Goodbye (1989)
This single, an anthem for men who've screwed up one too many times (and the women who love them), was part of George Strait's unmatched late 1980s run, appearing on the same album as "Ace In The Hole." It was his ninth consecutive Hot Country Songs no. 1, and captures much of what made him so unstoppable during that period: the twangy traditionalism tempered by producer Jimmy Bowen's pitch-perfect restraint, the witty flips on country song cliches and Strait's ability to play the regretful ne'er-do-well – the King of Broken Hearts – as well as he does the bashful barroom lothario and the boot-stomping party-starter.
George Strait - Baby's Gotten Good At Goodbye (Official Music Video)
14: I Just Want To Dance With You (1998)
This deceptively simple single sneaks up on you. Though its island lilt and sweet premise are easy enough to appreciate on their own, co-writers Roger Cook and John Prine's plainspoken poetry makes the dancefloor ditty surprisingly affecting. Prine originally recorded the track for his 1986 album German Afternoons; it was George Strait's version, though, that not only topped Billboard's Hot Country Songs chart for three weeks but became one of his first Hot 100 hits, peaking at no. 61. Its warm, gentle lyrics are perfectly suited to both Strait's brand of honky-tonk romance and his rich, smooth voice – few others could pull off the song's understated earnestness so well.
I Just Want To Dance With You
13: Here For A Good Time (2011)
"Don't think for a minute that I'm gonna sit around and sing some old sad song," George Strait sings on this memorable party starter, one of just a few singles that he himself co-wrote. Its shuffle is as traditional as it gets, yet the song is imbued with the celebratory beers and backroads spirit of early 2010s bro-country – it doesn't seem far-fetched that Strait wanted to prove he could hold his own amidst a new generation. Naturally, his entry was a memorable raise-your-glasses sing-a-long chock full of country cred.
George Strait - Here For A Good Time (Official Audio)
12: Does Fort Worth Ever Cross Your Mind (1984)
About as Strait-country as it gets, the two-step-ready track sounds like it might have been a roadhouse favorite even before the singer was born in 1952. Borderline yodels outline the classic lament, whose quiet gut punches start with its unforgettable opening line: "Cold Fort Worth beer ain't no good for jealous," a doleful Strait sings. It's not one of his flashiest singles, but "Fort Worth" is essential to the Strait project – proof-positive that nothing about country needs changing if you do it just right.
Does Fort Worth Ever Cross Your Mind
11: She Let Herself Go (2005)
One of George Strait's most unlikely hits, this Dean Dillon-penned break-up song shows off the singer's empathetic side. In the place of typical broken-hearted angst is an ode to a woman liberated after getting dumped by an ungrateful partner – in classic country style, "let herself go" is a flip that means exactly the opposite of what it would seem. A hit sung by a male legend that centers women's resilience is, unfortunately, still highly unusual; for that, it stands out in Strait's catalog, while also showing his enduring relevance even in the third decade of his career.
10: Write This Down (1999)
Just another memorable, whimsical love song for George Strait. Even as country tides were rapidly changing in the 1990s, the singer scored another massive hit with this song, which aesthetically could have just as easily been released a decade earlier. It's dancefloor-ready, it's easy to sing, it's totally inoffensive – it's a country music slam dunk.
George Strait - Write This Down (Official Music Video - Closed Captioned)
09: Troubadour (2008)
For all his aesthetic nostalgia and staunch commitment to country tradition (hello, "Murder on Music Row" with Alan Jackson), George Strait rarely reflects on his own past – rarely even sounds confessional, though he makes all manner of songs sound like they were pulled directly from his own experience. "Troubadour," released long after he'd been dubbed country's king, finds the singer reflecting on his impact as an artist and, affectingly, his mortality. It's striking to hear the even-keeled icon singing about his feelings, especially on such a knotty, rich song. This iconic album won Strait his first Grammy Award, and also brought us hits like "I Saw God Today," that still stick with fans.
George Strait - Troubadour (Official Music Video - Closed Captioned)
08: Unwound (1981)
George Strait's first single (and first collaboration with Dean Dillon) remains as punchy and sharp as the day it hit Nashville, when it marked the dawn of the neotraditional country movement that would define much of the genre's 80s output. As the album title suggested, there was nothing crossover-oriented about Strait's debut – yet there's no chance his nostalgic orthodoxy would have hit as hard without the undeniable combination of his charisma and that voice, shown here at its most pliable and expressive.
07: Check Yes Or No (1995)
One of the biggest hits of George Strait's career, "Check" tells a story of lifelong love that must have rang true to Strait: the singer married his high school sweetheart Norma. Though it's hard to imagine he didn't see the song as a surefire hit as soon as it was recorded, Strait still road-tested the single on his then-young son Bubba, who has since become one of his collaborators. "I was trying hard not to like it, but it's a cool song," Bubba told his dad – the likely response of anyone who might start off thinking the innocent, upbeat track is too squeaky-clean to carry weight all these years later.
George Strait - Check Yes Or No (Official Music Video)
06: Ocean Front Property (1987)
The title makes it seem like a joke – even the song's co-author, Dean Dillon, thought so. "I still didn't like it," he said later. "I thought it was funny, but I didn't want to be known as a guy who wrote funny songs." Yet beneath its titular metaphor (which seems like it would be best suited for a Jimmy Buffett song) lies the kind of understated tragedy Strait has long made his calling card. He sells every line, channeling the song's blend of winking resignation and heartbreak – a combination that characterizes so many country classics.
Ocean Front Property (Edit)
05: The Chair (1985)
"It was four in the morning again, like it always seemed to be for me and Hank," Dean Dillon told Texas Monthly of how "The Chair" came to be – a sentence that proves how naturally country phrasing comes to Strait's longtime collaborator, who wrote the song with fellow country legend Hank Cochran. The two were on Cochran's boat, celebrating a successful day of writing, and almost by accident came up with Strait's smooth-talking classic in 45 minutes or so of intoxicated back-and-forth. The slow-dance-ready track is as slyly seductive as its protagonist, even if it likely inspired an infinite amount of bad pick-up lines.
George Strait - The Chair (Official Music Video)
04: Give It Away (2006)
At the beginning of "Give It Away," George Strait's record-breaking 41st no.1 on Billboard's Hot Country Songs chart, a slow groove grounds Strait's uncharacteristic talk-singing. The song is a little edgier, a little more raw than Strait's typical fare – yet it's basically a sequel to "Baby's Gotten Good at Goodbye": Strait doesn't believe that his partner would actually leave him until she starts telling him to give away their things. Co-written by then up-and-coming singer-songwriter Jamey Johnson, the ever so slightly rough-and-tumble song shows still another side of Strait, even 25 years into his career. It's the undisputed highlight of It Just Comes Natural.
03: Let's Fall To Pieces Together (1984)
"Pardon me, you left your tears on the jukebox," begins one of the best songs of George Strait's career. Almost every line in the classic country waltz has the same perfect twist on a predictable phrase, delivered with maximum twang by the ever-earnest Strait. The song combines hyperbolic humor with a vintage over-the-top mournfulness to great effect, making listeners smile even as they listen to Strait pour his heart (and his tears) out.
Let's Fall To Pieces Together
02: All My Ex's Live In Texas (1987)
You know the words even if you don't know the words. Built off a rhyme that should have been exploited far earlier, the Western swing tune is the best of George Strait: nostalgic, unserious, straightforward, and restrained (even with its abundance of goofy rhymes). Like most of his classics, "Ex's" puts his straight-laced sound and look to work, making the wit of the lyrics even more surprising.
All My Ex's Live In Texas
01: Amarillo By Morning (1982)
From the opening fiddle lick, you know the song; it's George Strait's woe-laden voice, though, that makes the track so memorable. Singing the hard-scrabble lyrics – more outlaw than Strait country – he's the most velvety-sounding cowboy you've ever heard, even if occasional vibrato makes him sound like he's holding back tears. It's all dusty roads and wide-open spaces, as iconic a country song as exists thanks in large part to its perfect simplicity. As he sings it, "I ain't rich but, Lord, I'm free."
George Strait - Amarillo By Morning (Official Music Video)
Are you a huge fan of "Nobody in His Right Mind Would Have Left Her," "Famous Last Words of a Fool," "Carrying Your Love With Me," or "I Cross My Heart" from the Pure Country soundtrack and think we've missed one of the best George Strait songs? Let us know in the comments section below.