'If You Need Me': Wilson Pickett Vs. Solomon Burke
Two great soul men were in friendly competition on the R&B charts with rival versions of 'If You Need Me.'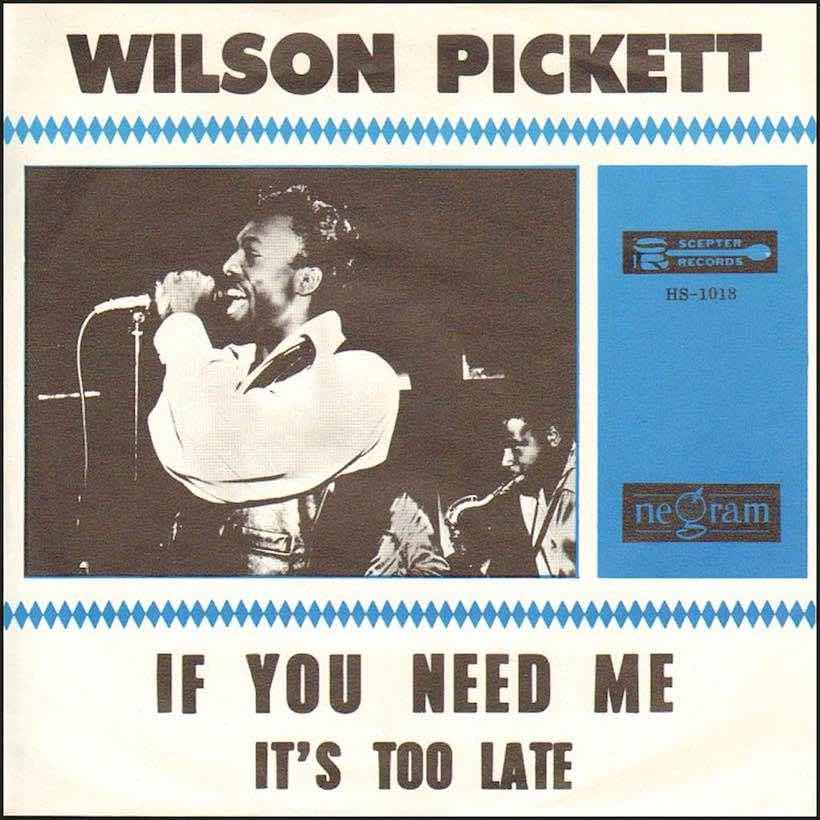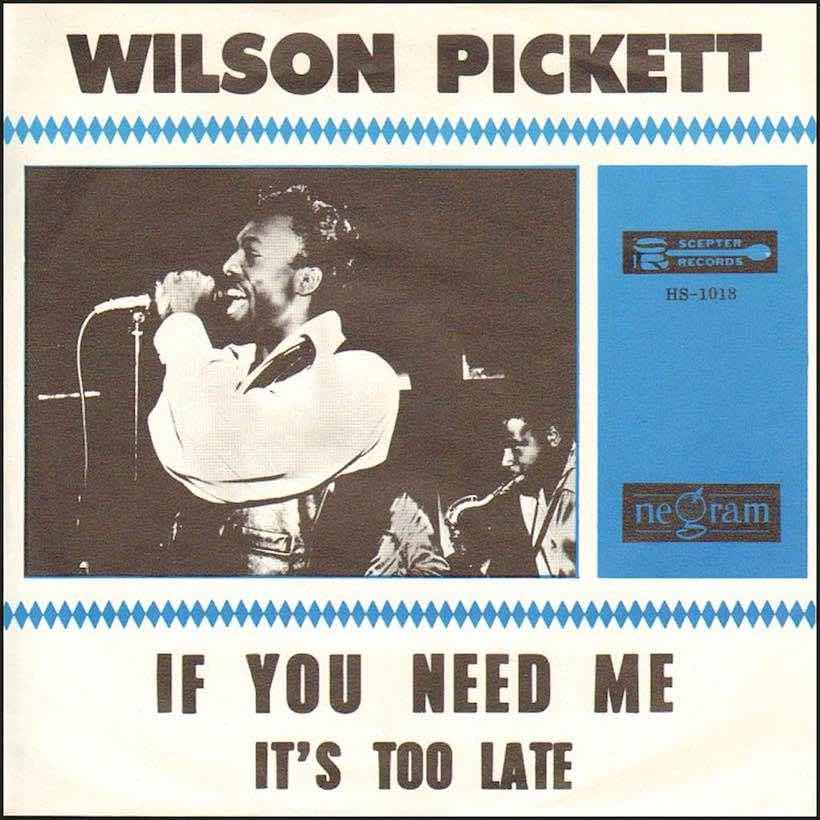 The name of a certain Alabama soul man was seen for the very first time on the US R&B chart on 18 May 1963. Wilson Pickett's debut single 'If You Need Me' was released on Double L, the label he was signed to before Atlantic bought his contract.
But even though Pickett wrote the song, his version lost the chart battle to the version by another great soul belter who was already at Atlantic, Solomon Burke — after Pickett himself sent his demo to Atlantic's Jerry Wexler. Pictured above is a Dutch reissue of 'If You Need Me' from 1966.
Wilson races Solomon
Burke's interpretation of 'If You Need Me' made the pop Hot 100 in April 1963 and became a top 40 hit in that discipline. In early May, Pickett's recording arrived on that countdown, a week before Burke entered the R&B chart. Another seven days later, on 18 May 1963, Wilson's single made the soul list, and the race was on.
He went on to reach No. 30 R&B and No. 64 pop, with Cashbox describing his version as a "standout R&B-flavoured ballad." But Burke had the upper hand, climbing all the way to No. 2 on the soul side, his biggest hit to date. Nevertheless, 'If You Need Me' put Pickett on the map both as a performer and a songwriter. Just three months later, he was back on the R&B chart as an artist, and this time he meant business, climbing to No. 7 with 'It's Too Late.'
The following year, 'If You Need Me' was covered, in sessions recorded at Chess Studios in Chicago, by the Rolling Stones. They had it as the lead track on their Five By Five UK EP, cut in June 1964 and released two months later.
Pickett's own glory years at Atlantic were around the next corner, but back in 1963, 'If You Need Me' provided the first evidence of the vocalising style that would serve him so well. As he described it: "You harmonise, then you customise."
Follow the Greatest Soul 45s playlist, featuring Wilson Pickett among 45 soul greats.
Format:
UK English