100 Of The Best 90s Alternative Songs: When The Underground Went Mainstream
From grunge to indie rock, shoegaze to electronica, the best 90s alternative songs represent the eclectic spirit of the decade.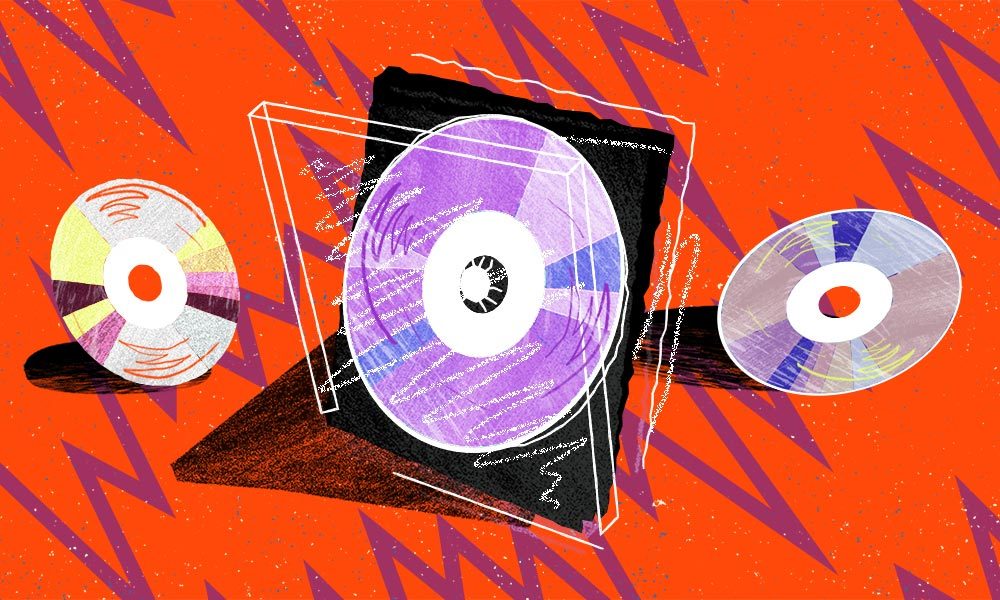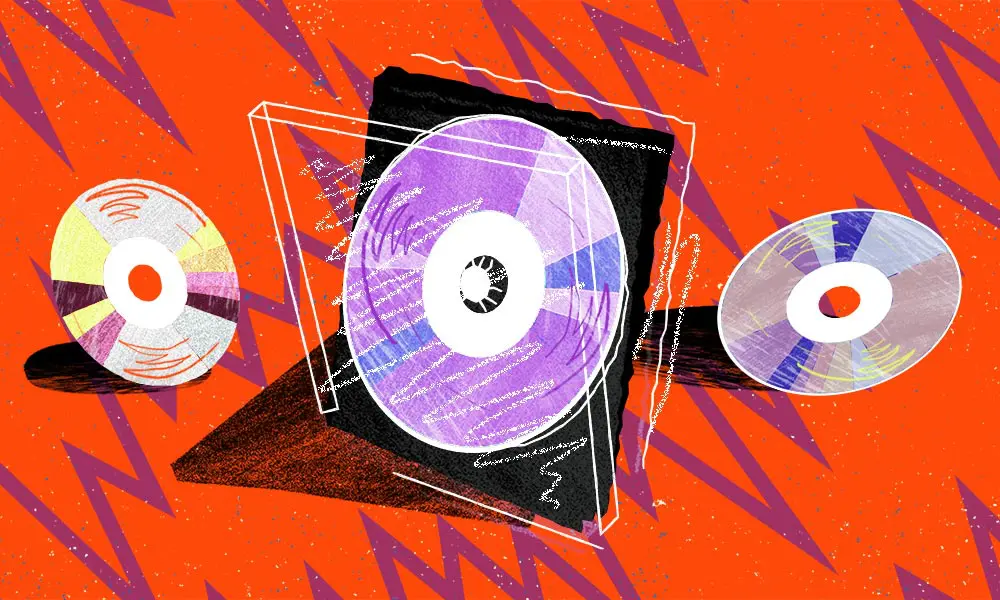 What makes music "alternative"? It's been three decades since the advent of alternative rock, and it's still a tricky question to answer. For one, "alternative" resists easy definition: It's less of a genre unto itself, such as jazz or blues, and more of a descriptor, an umbrella term that encompasses various strains of guitar-driven music, including grunge, indie rock, shoegazing, and emo, to name a few.
These subgenres, and their stylistic origins, existed on the fringes until, paradoxically, alternative rock went mainstream. Suddenly, A&R executives and MTV kids alike were eager to find the next Nirvana or Alanis Morissette, the next songwriter to pen an anthem that would define a generation.
There's no one particular sound to alternative, which is why any attempt to whittle the genre down to just 100 songs is almost a Sisyphean endeavor. We've got groups whose work in the 80s laid the groundwork for a 90s breakout, and some that were just getting started when they were catapulted to stardom.
You'll see a lot of grunge and Brit-pop represented below, but alternative was a worldwide phenomenon, and that's why you'll also see artists from Mexico, Iceland, France, and more.
From one-hit wonders to era-defining anthems, here are some of the best 90s alternative songs.
Looking to explore some of our best alternative songs of the 90s? Check out our exclusive playlist on Spotify.
4 Non Blondes – What's Up? (1992)
When Linda Perry sings, "Twenty-five years and my life is still / Tryin' to get up that great big hill of hope / For a destination" at the start of 4 Non Blondes' "What's Up?," her voice practically cracks with disappointment, as if she's been living and searching for even longer. If only everyone who attempted this song at karaoke night could muster the same sense of world-weariness.
Aimee Mann – You Could Make a Killing (1995)
Is Aimee Mann's 1995 single "You Could Make a Killing" about making a lot of money, or is it about a literal act of murder? It's probably the former, but there's something unsettling about the ambient sound effects in the song's opening seconds – which bring to mind screeching tires and police sirens – as well as lyrics that seem to hint at something unspeakable. And then there's the fact that it appeared on the soundtracks to creepy teen films like The Curve and Cruel Intentions.
Air – La femme d'argent (1998)
In contrast with their fellow countrymen Daft Punk, Air made electronic music that was designed for lounging as opposed to clubbing. Glassy and downtempo, it felt like a throwback to space-age pop or the "sounds of the future" of the past. "La femme d'argent" is a seven-minute pleasure cruise through the cosmos, so immaculate on the ears that there's no need to turn on – just tune in and chill out.
Alanis Morissette – You Oughta Know (1995)
Alanis Morissette's first two albums weren't even released outside of her native Canada, but she struck gold with Jagged Little Pill, a runaway smash that sold over 33 million copies around the world. The spark that lit its success was lead single "You Oughta Know"—half unfiltered expression of sexuality and half brutal takedown of a selfish ex ("And every time I scratch my nails down someone else's back / I hope you feel it"). In the boys club that was 90s alt-rock, Morissette made the sound of female anger impossible to ignore.
Beastie Boys – Sabotage (1994)
The Beastie Boys returned to their punk roots with "Sabotage," a white-hot blast of rage and noise that sounded equally at home on rock and rap radio. Rather than signal a stylistic retreat for the trio, it instead offered further proof of their restless musical curiosity and willingness to shake up their sound.
The Beautiful South – I'm Your No.1 Fan (1992)
Throughout their career, The Beautiful South spiked their melodic indie-pop with acerbic humor. "I'm Your No.1 Fan" is perhaps as close as they could get to writing an out-and-out love song, and even then, they tell it slant. Despite the implied romance of a lyric like "I was handed down a bike / With a crooked old wheel / But I rode it on a million lanes / The way that you made me feel," the words "I love you" are never spoken – just a chaste "I'm your number one fan."
Beck – Loser (1993)
Is it folk? Is it hip-hop? And what's with the sitar loop – is it raga rock? Whatever you call it, Beck's idiosyncratic "Loser" became a runaway hit, transforming the struggling songwriter into a major label concern – and alternative's next big thing. Just don't call him a slacker.
Belly – Feed the Tree (1993)
There's a touching metaphor at the heart of Belly's "Feed the Tree": The tree in question refers to one that you would bury a loved one under. When Tanya Donnelly sings "be there when I feed the tree," it becomes a plea to stay committed to her even after her death. But it's the song's dreamy guitars that propelled "Feed the Tree" onto the charts, where it became the biggest hit of Belly's too-brief career.
Ben Folds Five – Brick (1997)
Less a song than a short story in four and a half minutes, Ben Folds wrote "Brick" about his high school girlfriend's abortion and the dissolution of their relationship. It's a heavy subject that Folds treats with the seriousness it deserves, wisely refraining from politicizing it and instead zeroing in on the emotional intensity of the situation – the exhaustion of trying to keep what happened secret, as well as his own inability to take responsibility or even be supportive of his girlfriend.
Björk – Human Behaviour (1993)
Strictly speaking, Björk's 1993 album Debut wasn't really her debut: She'd been in Icelandic rock bands for a decade and a half, and even had a brief stint as a child singer. It did, however, serve as her introduction to the world as a solo artist and a true visionary, recasting house and electronic music as prismatic pop. It wouldn't be long before Björk began conjuring more experimental sounds, but she rarely sounded as fun – or as danceable – as she did on "Human Behaviour," her first solo single.
Blind Melon – No Rain (1992)
Like several songs on this list, "No Rain" is difficult to separate from its sweetly silly music video, starring a young girl tap-dancing in a homemade bee costume. But the tune itself sounded like a relic of a time before alternative radio, due in part to Blind Melon's sun-dappled, gently psychedelic production but mostly to singer Shannon Hoon, whose cracked and strained vocals bore resemblance to Janis Joplin's. Furthermore, it's Hoon's voice that makes "No Rain" sound less like a slacker's anthem and more like an affecting portrait of depression.
Blink-182 – All the Small Things (1999)
Punk purists bashed Blink-182 for their readiness to buy into the mainstream, but did any of those stodgy ideologues ever write a line as plainspoken and relatable as "Work sucks / I know"? Blink-182 didn't see pop-punk as a contradiction, they wrote songs that married the catchiness of the former with the reckless energy of the latter – none better than "All the Small Things," which will still brighten your day whenever you hear it.
Blues Traveler – Run-Around (1994)
If only every song about unrequited love sounded as upbeat as Blues Traveler's Grammy-winning smash. "Run-Around." is a breezy, jammy gem of a pop song that scratches the same itch as Van Morrison's "Brown Eyed Girl" and the Grateful Dead's "Touch of Grey."
Blur – Song 2 (1997)
Blur's send-up of American grunge became their biggest stateside hit. While singer Damon Albarn's arch wittiness had elevated the band to the top of the Brit-pop class, it was guitarist Graham Coxon who gave the band a new audience, and a new lease on life, by cranking the distortion loud enough to rattle the teeth in your skull. "Woo-hoo!" indeed.
Body Count – Body Count's in the House (1992)
Despite his renown as one of the first gangsta rappers, Ice-T was adamant when he formed Body Count that the group be seen as a metal band. But "Body Count's in the House," the first proper song on the band's eponymous album, functions like a hip-hop posse cut, featuring Ice-T introducing his bandmates – guitarists Ernie C and D-Roc, drummer Beatmaster V, and bassist Mooseman.
The Breeders – Cannonball (1993)
The Pixies had the right sound at the wrong time; everyone from Nirvana to Radiohead hailed them as an influence, but alternative rock didn't become widely popular until after they'd peaked. Luckily, bassist Kim Deal got a chance to cash in on the 90s alt-rock boom with "Cannonball," a hit from her (and her twin sister's) band the Breeders that offered the same jarring loud-quiet-loud dynamics and lyrical weirdness as her former band's best.
Bush – Glycerine (1994)
In a decade where "alternative rock" meant one of two very different things depending on which side of the Atlantic you were on, Bush was something of a paradox: a British grunge band. "Glycerine" was one of the hits that gave them a foothold in the US, where their debut, Sixteen Stone, would go on to sell six million copies.
Butthole Surfers – Pepper (1996)
Butthole Surfers began as a punk band in the 80s and quickly evolved into something weirder, folding in psychedelic effects, pitch-black comedy, and on one infamous track, the sound of cows mooing. (Their early live shows were utterly unhinged affairs, featuring flaming cymbals, dismembered teddy bears, and frequent nudity.) It wasn't until the mid-90s that alternative rock caught up with them and they scored a hit with the spoken word, Beck-spoofing "Pepper."
Butthole Surfers - Pepper
Café Tacvba – Cómo te extraño mi amor (1996)
Mexico's most celebrated rock band, Café Tacvba garnered international acclaim with their sophomore record Re, with some critics going so far as to compare its stylistic diversity to that of the Beatles' "White Album." For the follow-up, the band decided to pay tribute to the songs that had inspired them, and their faithful cover of Leo Dan's bittersweet love song "Cómo te extraño mi amor" ("How I Miss You My Love") became a hit in its own right. Even if you don't understand a word of Spanish, Rubén Albarrán's impassioned singing will win you over, as will the interplay between the guitar, trumpet, and piano that back him up.
Cake – The Distance (1996)
Though their F-bomb-dropping cover of "I Will Survive" was more notorious, "The Distance" was the bigger hit for Cake, thanks to the song's racing-as-a-metaphor-for-romantic-pursuit narrative and mariachi-inspired trumpet. Given how dour and humorless much of grunge could be, Cake's deadpan goofiness offered a welcome respite.
The Cardigans – Lovefool (1996)
If there's one thing that Swedes do better than anyone else, it's writing perfect pop songs. Tapping into a lineage that includes Max Martin and ABBA's Björn Ulvaeus and Benny Andersson, The Cardigans' "Lovefool" is so sleek and bubbly that it's all too easy to overlook the singer's lovelorn desperation.
The Cardigans - Lovefool (Official Music Video)
The Chemical Brothers – Block Rockin' Beats (1997)
Big beat, as a subgenre, falls pretty squarely within the bounds of electronic music, but the Chemical Brothers made those beats even bigger, taking them into the realm of hip-hop, psychedelia, and funk-rock. How else would you describe a song like "Block Rockin' Beats," which sounds like it's changing shape every several bars?
The Chills – Heavenly Pop Hit (1990)
How on earth did a band out of Dunedin, New Zealand crack the Top 20 on Billboard's Alternative Airplay chart? Despite the sarcasm of the line "It's a heavenly pop hit if anyone wants it," the Chills' finest single was certainly heavenly pop. Imagine Brian Wilson, playing a church organ, in an underwater cathedral – "Heavenly Pop Hit" sounds even more divine than that.
Cibo Matto – Sugar Water (1996)
You would've been foolish to dismiss Cibo Matto as a mere novelty act for their food-centric lyrics. Their debut Viva! La Woman is kitschy, sure, but it's also vivid and inventive, and nowhere were they more kitschy, vivid, or inventive than they were on "Sugar Water," a hypnotic hybrid of trip-hop and pop.
Cocteau Twins – Cherry-Coloured Funk" (1990)
Very little of what Elizabeth Fraser sings on Heaven or Las Vegas – and the Cocteau Twins' discography as a whole – sounds like anything in the English language, but her voice possesses an uncanny evocative power. The way her wordless vocals swirl around Robin Guthrie's guitar on the luminous "Cherry-Coloured Funk" can practically induce rapture. There's a reason why critics sometimes referred to Fraser as "the voice of God."
Concrete Blonde – Joey (1990)
"Joey" sounds like a holdover from the 80s in the best way possible, with its booming drums and gothic guitar that inexplicably gives way to a hair metal-worthy solo. (Right up until that solo, it could pass as a Jesus and Mary Chain song.) It's a catchy song with darkness at its core, as Concrete Blonde frontwoman Johnette Napolitano wrote the lyrics about a romantic partner and their losing battle with alcoholism.
Cornershop – Brimful of Asha (1997)
For all the stylistic diversity of its influences, Brit-pop was an overwhelmingly white affair, which makes the success of Tjinder Singh and his band Cornershop (who was as indebted to indie music as he was Indian music) that much more rewarding. "Brimful of Asha," Singh's love letter to Bollywood playback singer Asha Bhosle, was a minor hit on its own, but it was Norman Cook's (better known as Fatboy Slim) remix, with its quicker tempo and trippy beats, that introduced the song to an international audience.
The Cranberries – Dreams (1992)
"Dreams" opens with perhaps the greatest guitar chord since the Beatles' "A Hard Day's Night." The Cranberries struck perfection on their very first single, which remains as mesmerizing as it was the day it was laid to tape. Even if this had been both the first and the last we'd heard of the Cranberries, we'd still be talking about "Dreams."
The Cranberries - Dreams (Dir: Peter Scammell) (Official Music Video)
Dionne Farris – I Know (1994)
Prior to singing her own songs, Dionne Farris co-wrote material for TLC with producer Jermaine Dupri and sang backup for the likes of Xscape and Arrested Development. When she went solo, she incorporated her soul-and hip-hop-influenced upbringing with rock riffs and rhythms, resulting in her debut single, "I Know."
Divinyls – I Touch Myself (1990)
Divinyls frontwoman Chrissy Amphlett briefly collaborated with Cyndi Lauper in 1989, which almost certainly inspired her to write "I Touch Myself," an ode to self-pleasure in the same vein as Lauper's "She Bop," the following year. After Amphlett died of breast cancer in 2013, the song returned to prominence once more, this time to raise awareness of the disease and promote breast health.
Eels – Novocaine for the Soul (1996)
Eels was not a grunge band, but like Kurt Cobain and Chris Cornell, Mark Oliver Everett had a knack for writing ugly songs about ugly emotions. But he could be funny, too, in ways that most of his contemporaries weren't. It's hard to picture Cobain singing something like "Novocaine for the Soul," especially with a bleak punchline such as "Life is good / And I feel great / 'Cause mother says I was / A great mistake."
Elastica – Connection (1994)
Elastica cracked Brit-pop's glass ceiling – and then America's Billboard charts – with their eponymous album, which offered one hit of hooky, punky energy after another. "Connection" made the biggest splash, borrowing a guitar riff from Wire's "Three Girl Rhumba" and helping its parent album sell half a million copies in the US alone.
Elliott Smith – Between the Bars (1997)
Not many songwriters could pen a tune about addiction and make it sound like a love song. "Between the Bars" is one of Elliott Smith's most beloved compositions and dozens of artists have covered it, including Madonna, who called it her "favorite song." But it never sounded better than when Smith himself sang it, his whispery vocals and softly-strummed acoustic guitar conveying the quiet desperation at its heart.
Elliott Smith - Between The Bars (from Either/Or)
Everclear – Santa Monica (1995)
Art Alexakis got personal on Everclear's sophomore record, Sparkle and Fade, channeling his traumatic upbringing into tunes that were either explicitly autobiographical ("Heroin Girl") or fictionalized versions that were detailed enough to be someone else's truth ("Pale Green Stars"). Even "Santa Monica" can't fully escape the drugs and death that haunt the album, but it at least offers the possibility of a life beyond them.
Fastball – The Way (1998)
Fastball's 1998 hit "The Way" has a morbid backstory: Singer Tony Scalzo got the idea for the song after reading a story in the local newspaper about an elderly couple that got lost on the way to a music festival, whose car wasn't found until weeks later. Scalzo rewrote the tragedy to have a happier ending, in which the couple leaves their lives behind, going on an adventure to a place where "the road that they walk on is paved in gold."
Fiona Apple – Criminal (1996)
The opening lines of Fiona Apple's "Criminal" – "I've been a bad, bad girl / I've been careless with a delicate man" – might have felt like a put-on if she didn't sing them with such conviction. It would take years before critics could see her wit and sincerity for what they were, but it was apparent from the jump that Apple, even at the age of 18, could craft an impeccable pop song.
Fiona Apple - Criminal (Official HD Video)
Foo Fighters – Everlong (1997)
Dave Grohl could have been a Heartbreaker. After Nirvana's tragic end, Grohl was invited to play drums for Tom Petty, but turned the offer down to start his own band. The yearning "Everlong" proved that, at his best, Grohl could be nearly as strong a songwriter as Kurt Cobain, plugging in his guitar and making it sing an anguished, burning love song.
Garbage – Stupid Girl (1995)
If the word "alternative" wasn't already in use to describe music, someone in marketing would have had to come up with it to describe Garbage, who smeared grungy riffs and bleary electronic textures over pop hooks. Listening to "Stupid Girl" over 20 years later, it still sounds wholly unique in the landscape of post-Nirvana alt-rock.
Gin Blossoms – Hey Jealousy (1992)
Sometimes a song is simply too good to waste on a lackluster album. Gin Blossoms first released "Hey Jealousy" on their debut album, Dusted, and after signing to A&M Records the band re-recorded it (and several other tunes) for their major-label follow-up, New Miserable Experience. It wasn't until they released it as a single a year after the album hit shelves that Gin Blossoms took off.
Green Day – Basket Case (1994)
"The only way I could know what the hell was going on was to write a song about it," said Green Day frontman Billie Joe Armstrong of the anxiety attacks that inspired him to write the jittery "Basket Case." He sings about the topic with a sense of humor, but that didn't make it any less impactful to hear a beloved punk band addressing mental health on its major-label debut, Dookie.
Hole – Doll Parts (1994)
Live Through This was released four days after Kurt Cobain was found dead, and it speaks to both the album's mettle and that of Hole frontwoman Courtney Love that the tragedy didn't swallow them whole. One of the first songs she wrote for the record was "Doll Parts," less a love song for the man who would become her husband than a raw expression of insecurity and desire. But when Love howls its refrain – "Someday you will ache like I ache" – it sounds like a curse on everyone who ever scorned her.
Hole - Doll Parts (Official Music Video)
James – Laid (1993)
Try, to the best of your ability, to separate "Laid" from its association with the American Pie franchise. James' most (in)famous song is a sweeping ballad full of vivid images of romantic obsession: a concerned therapist, a hole knocked in the wall by a lover, and, yes, a bed on fire "with passionate love."
Jane's Addiction – Been Caught Stealing (1990)
When you hear a dog barking on a track, it functions as a seal of quality. Man's best friend appears on The Beach Boys' "Caroline, No," the Beastie Boys' "Sure Shot," DMX's "Stop Being Greedy" and Fiona Apple's "Fetch the Bolt Cutters" – all near-perfect songs. Another deserving entry on that list is Jane's Addiction's "Been Caught Stealing," about the joys of kleptomania.
Live – Lightning Crashes (1994)
Clocking in at five and a half minutes, Live make you wait for the climax on "Lightning Crashes." When it hits, it's a doozy: serrated guitar riffs, drums that hit like thunderclaps, and Ed Kowalczyk's soul-stirring declaration "I can feel it!"
Living Colour – Type (1990)
What would it sound like if Prince tried his hand at heavy metal? Best-case scenario, it would sound like Living Colour, whose fusion of hard rock riffs and funky grooves brought them mainstream success at the end of the 80s. They built on that momentum with their sophomore record, Time's Up, and its fired-up lead single "Type," about deceit and cultural decay.
Liz Phair – F__k and Run (1993)
Liz Phair has claimed that her debut album, Exile in Guyville, was a "track-by-track response" to the Rolling Stones' classic Exile on Main St, though "F__k and Run" is charged with a piercing emotional candor that Mick Jagger rarely put into lyrics. "And whatever happened to a boyfriend / The kind of guy who makes love 'cause he's in it?" Phair asks in the song's refrain. "I want a boyfriend / I want all that stupid old shit / Like letters and sodas," she answers herself, her voice heavy with resignation.
The London Suede – The Drowners (1992)
Brit-pop bands drew heavily from the English guitar pop of the 60s and the 80s, but the London Suede – who never really identified with the movement – favored the heaviness of 70s glam rock. They became one of the most hyped bands in Britain before they even released a single, and their first, "The Drowners," delivered on the hype with swaggering guitar riffs and Brett Anderson's seductive vocals.
Suede - The Drowners (Remastered Official HD Video)
Lynda – Maldita timidez (1999)
You wouldn't expect a tune titled "Maldita timidez" ("Damn shyness") to be this effervescent. The Mexican pop star Lynda was still a teenager when she sang it, and it's hard to imagine the song working nearly as well if it had been recorded by anyone who wasn't a teenage girl. It's her ability to convey both the excitement of crushing on somebody (and the nervousness that makes you want to bury that attraction) that makes "Maldita timidez" stick.
Manu Chao – Bongo Bong (1998)
Critics of "world music," as a descriptor, argue that the term is often used as a catch-all for non-Western music of any nationality. But in the case of Manu Chao and his debut single "Bongo Bong," it's almost impossible to pin his musical style down to one genre or sound, which incorporates everything from reggae to salsa to African blues.
Marcy Playground – Sex and Candy (1997)
Marcy Playground frontman John Wozniak will readily admit that the lyrics to "Sex and Candy" don't make a lot of sense: "It means so many different things," he once said, only to confess that he doesn't even know what the song is about. That being said, "platform double suede" and "disco lemonade" are evocative ways to refer to a kind of 70s cool that was hard to come by in the 90s.
Massive Attack – Teardrop (1998)
"Teardrop" sounds nothing like falling tears: It sounds like a bruise, dark and throbbing. The song features vocals from the Cocteau Twins' Elizabeth Fraser, who sounds mournful, frightened, and alluring all at once. Massive Attack initially asked Madonna to sing it, which is just baffling to consider – if you've heard "Teardrop," you can't imagine the song with anyone but Fraser.
Mazzy Star – Fade into You (1993)
Dreamlike, hypnotic, haunting – even "Lynchian," among the most clichéd of descriptors – somehow, all of these words fall short in conveying the smoldering beauty of Mazzy Star's "Fade into You." What makes it so remarkable is how Hope Sandoval's murmuring vocals make "Fade into You" sound like a love song, even as she forces herself to realize her feelings are unrequited.
Meredith Brooks – Bitch (1997)
"I'm a bitch, I'm a lover, I'm a child, I'm a mother, I'm a sinner, I'm a saint, I do not feel ashamed," Meredith Brooks sings on the chorus of her breakout. Brooks' label was skittish about releasing such a provocatively-titled song as a single, but one listen should've been enough for the higher-ups to realize that "Bitch" sought to reclaim the word from those who used it as a weapon.
The Mighty Mighty Bosstones – The Impression That I Get (1997)
The Mighty Mighty Bosstones formed in 1983, and after 14 years of grinding – including a minor appearance in Clueless and a major performance at Lollapalooza in 1995 – they finally landed their first (and only) major radio hit. Ska was peaking in the UK when the Bosstones formed, and the group would subsequently become godfathers to America's ska scene, influencing bands like No Doubt and Sublime. From its punchy horn section to its tart groove, "The Impression That I Get" just might be the catchiest song on this list.
My Bloody Valentine – Only Shallow (1991)
It only takes a few seconds for "Only Shallow" to establish that My Bloody Valentine was a rock band unlike any other. The roaring wall of feedback that opens Loveless is as perfect an introduction as the snare shot on Bob Dylan's "Like a Rolling Stone" or the dialogue and saxophone on Marvin Gaye's "What's Going On," immediately immersing you in the album's new sonic world. Rumor has it that the making of Loveless bankrupted My Bloody Valentine's label – and if that's true, "Only Shallow," even on its own, was worth every penny.
Neneh Cherry – Woman (1996)
Neneh Cherry's feminist credentials were never in doubt – quaint as it seems now, her performance on Top of the Pops while seven months pregnant raised some eyebrows – and "Woman" was her sharpest statement of female empowerment. "Woman" flips James Brown's "It's a Man's Man's Man's World" on its head, boasting "This is a woman's world… / There ain't a woman in this world, not a woman or a little girl / That can't deliver love in a man's world."
New Radicals – You Get What You Give (1998)
Coming at the end of a decade marred by cynicism and consumerism, New Radicals' "You Get What You Give" was a ray of sunshine of a pop song, warm, bright, and life-affirming. Though New Radicals are remembered only as a one-hit-wonder (and disbanded after just one album), it's a hit that left an impressive legacy.
Nine Inch Nails – Closer (1994)
Let's clear up a common misconception: Despite the apparent lustfulness of its opening verse ("You let me violate you / You let me desecrate you") and the chorus, Nine Inch Nails' "Closer" is not a sexy song. Its lyrics are not about desire, but an all-consuming self-hatred that makes you want to use someone else as a means to your own annihilation. That being said, "Closer" has a groove that's as unsettling as it is undeniable – it's "I Want Your Sex" for nihilists.
Nirvana – Smells Like Teen Spirit (1991)
"I was trying to write the ultimate pop song," Kurt Cobain said of "Smells Like Teen Spirit" in 1994. Nirvana's breakout song ushered in a new era of popular music, knocking Michael Jackson off the top of the Billboard charts and making hair metal a thing of the past. Thirty years after it was recorded, it remains a pop song of the highest caliber.
Nirvana - Smells Like Teen Spirit (Official Music Video)
No Doubt – Just a Girl (1995)
"Just a Girl" was a breakthrough for No Doubt in more ways than one: It was the first song that Gwen Stefani wrote without her brother's input and No Doubt's first song to chart. The famous visual that featured Stefani sporting a crop top and a bindi between her eyebrows would define the singer for years, but even if the video had never been made, "Just a Girl" would've assured both her and No Doubt's stardom.
Oasis – Wonderwall (1995)
Oasis' most famous song has become something of a punchline, owing to countless amateur guitarists fumbling their way through it at coffeehouses and parties. However, "Wonderwall" itself is timeless. "There are many things that I would like to say to you / But I don't know how," Liam Gallagher sings, tapping into a lovelorn sincerity as everlasting as Kurt Cobain's teenage angst.
The Offspring – Come Out and Play (1994)
The Offspring's third outing, Smash, is the best-selling record ever released on an indie label. And it's not hard to understand why it took off: Punk was never more popular than it was in 1994, and Smash's lead single, "Come Out and Play," spent half a year on Billboard's Alternative Airplay chart, also enjoying heavy rotation on mainstream rock and pop stations.
OMC – How Bizarre (1995)
If OMC's worldwide hit "How Bizarre" sounded unlike anything else on the radio in the mid-90s, that's because it came from New Zealand – thousands of miles away from the epicenters of grunge, Brit-pop, and gangsta rap. Brothers Phil and Pauly Fuemana fused Polynesian instrumentation with American elements of hip-hop and R&B to create the wholly unique Urban Pasifika sound.
Pavement – Cut Your Hair (1994)
"Songs mean a lot when songs are bought / And so are you," Stephen Malkmus snipes on "Cut Your Hair," a sarcastic shot at an unscrupulous music industry and the fame-hungry bands willing to play ball with it. Ironically, "Cut Your Hair" was the closest Pavement would get to a hit, peaking in the Top 10 of Billboard's US Alternative Airplay chart. Perhaps that's why Malkmus steered Pavement toward shaggier, less commercially-friendly sounds on the subsequent Wowee Zowee.
Pearl Jam – Alive (1991)
In 1990, Eddie Vedder's friend handed him a cassette of instrumental demos, recorded by a Seattle-based guitarist named Stone Gossard. Vedder added his vocals to the tape and mailed it back to Gossard, who was so impressed that he invited Vedder to join his fledgling band. That band became Pearl Jam, one of the defining groups of alternative rock, and one of the songs Vedder helped complete became "Alive," which to this day remains one of their most anthemic and most beloved tracks.
PJ Harvey – Down by the Water (1995)
The two albums that PJ Harvey recorded with her eponymous trio are among the most ferocious of the 90s – every bit as intense as grunge or riot grrrl, though more often referred to as punk blues. For "Down by the Water," her first solo single, Harvey toned down the punk and cranked up the blues, taking a classic American folk song that had been covered by Lead Belly and Mississippi John Hurt and making it her own.
PJ Harvey - Down By The Water
Portishead – Glory Box (1994)
"Glory Box" feels like a chemical composition as much as it does a musical one: So perfect is the alchemy of Geoff Barrow's dank soundscapes, Beth Gibbons' shivering vocals, and Adrian Utley's guitar lines, that if you were to upset the balance between them, the song would be unequivocally changed. It's just one of the reasons why Portishead was one of trip-hop's premier acts, and why none of its imitators could properly replicate its gloomy aura.
Primus – Jerry Was a Race Car Driver (1991)
If you started playing bass in the 90s, there's a good chance you were inspired to do so after listening to Les Claypool, who can coax more sounds out of four strings than most guitarists can get out of six. It's those crazy bass skills that broke Primus into the mainstream with "Jerry Was a Race Car Driver" – and if you can't remember what the song is about, it's probably because you were too busy frantically trying to play air bass along with it.
Los Prisioneros – Tren al sur (1990)
What's remarkable about the three most famous singles from Chile's Los Prisioneros is that they all offer sharp sociopolitical commentary while remaining musically distinct from each other: "El baile de los que sobran" is a clanging New Wave song about class disparity, while the rockabilly-tinged "We are sudamerican rockers" protests the military dictatorship of Augusto Pinochet. Their final hit, "Tren al sur," wraps scenes of poverty along a childhood train ride up in a deceptively peppy synth-pop package.
The Prodigy – Firestarter (1996)
The late Keith Flint first joined the Prodigy as a dancer, and with the group's third outing, The Fat of the Land, he became the group's frontman as well. It's his menacing-yet-impish vocals that appear on "Firestarter," a twisted rave-up that would've almost certainly become an international hit regardless of who was singing on it. Flint's boasts could be menacing – "I'm the fear addicted, danger illustrated," he barks – but there was something about the way he invited you to be a firestarter, too, that made it impossible to look away.
Pulp – Common People (1995)
More sophisticated than Blur's Damon Albarn and more class-conscious than Oasis' Noel Gallagher, Jarvis Cocker wrote tunes that doubled as social commentary. "Common People" skewers the obliviousness of a privileged heiress, but even when Cocker's at his most scathing – "Look out, they'll tear your insides out / 'Cause everybody hates a tourist / Especially one who thinks it's all such a laugh" – it sounds anthemic, even joyous. This isn't just Pulp's finest song – it's one of the absolute best songs of the 90s.
R.E.M. – Losing My Religion (1991)
"Losing My Religion" features what may be the most famous use of a mandolin in popular music history, but surely R.E.M. would've had a hit on their hands even if that unforgettable riff had been played on a bassoon. Given frontman Michael Stipe's proclivity to mumble his lyrics – which could be pretty cryptic to begin with – the clarity of his singing here, and the nakedness of his emotional turmoil, is practically disarming.
R.E.M. - Losing My Religion (Official Music Video)
​Radiohead – Creep (1992)
Radiohead has a complicated relationship with "Creep," to say the least. It's the band's biggest hit, but they've spent years refusing to play it live, with frontman Thom Yorke going so far as to berate audiences that request it. Even if its grungy blasts of guitar bear little resemblance to Radiohead's later work, it remains a building block of one of the most celebrated discographies in modern music, and in 2008 it received the highest of honors – a jaw-dropping cover from Prince at Coachella.
Rage Against The Machine – Killing in the Name (1991)
"Some of those that work forces / Are the same that burn crosses." Decades later, Rage Against the Machine's incendiary indictment of police brutality and institutional racism still burns with the heat of a Molotov cocktail.
Red Hot Chili Peppers – Under the Bridge (1991)
Coming from a band infamous for playing gigs in nothing but tube socks, "Under the Bridge" was strikingly pretty, even vulnerable. The song grew out of a poem Red Hot Chili Peppers frontman Anthony Kiedes had written about loneliness and addiction, and despite his apprehension, his bandmates were compelled to set it to music. Unexpectedly, "Under the Bridge" became a Top 10 hit, transforming the Chili Peppers from a band that could rock a frat party into one that could fill arenas.
Roni Size / Reprazent – Brown Paper Bag (1997)
With its supple bass and icy, droning keyboards, "Brown Paper Bag" sounds like the midpoint between 90s electronica and 70s Miles Davis. This nine-minute electronic odyssey was one of several singles that took Roni Size, and drum 'n' bass along with him, into the mainstream.
Skunk Anansie – Hedonism (Just Because You Feel Good) (1996)
Not many British rock bands sounded like Skunk Anansie in the 90s, and even fewer looked like them, thanks to frontwoman Skin (aka Deborah Ann Dyer). Black, bald, and openly bisexual, her emotive vocals could veer from rage to vulnerability at a moment's notice. "Hedonism (Just Because You Feel Good)" catches her in the aftermath of a breakup, warning her former lover that just because they're happy with someone else, doesn't mean that they've truly moved on.
The Smashing Pumpkins – 1979 (1995)
The Smashing Pumpkins were at the forefront of alternative rock in the 90s, but unlike many of their grunge contemporaries, punk wasn't an influence. Instead, Billy Corgan packaged his self-loathing in heavy metal, progressive rock, dream pop, and even electronica. You can hear all of these sounds floating about in the strange brew that is "1979," where Corgan's angst softens into wistful nostalgia as he muses on adolescence.
The Smashing Pumpkins - 1979 (Official Music Video)
Sonic Youth – Kool Thing (1990)
It's hard to think what Sonic Youth fans would have been more shocked by: that the titans of NYC's rock underground signed with a major label, or that their first single for DGC Records was a subtle jab at LL Cool J – and that it featured vocals from Public Enemy's Chuck D. But any fears that Sonic Youth had sold out or lost their edge were unfounded, as "Kool Thing" marked the beginning of Sonic Youth's two-decade tenure at the forefront of the alternative rock movement they helped create.
Soundgarden – Black Hole Sun (1994)
Of Seattle's "Big Four" grunge bands, Soundgarden was arguably the heaviest, with Chris Cornell's powerful vocals and Kim Thayil's murky guitar tone inviting comparisons to Led Zeppelin and Black Sabbath. For the writing of "Black Hole Sun," Cornell reached a little further back, drawing from the Beatles to create a sort of psychedelic grunge. That it topped Billboard's year-end Alternative Songs chart in 1994 – arguably alt-rock's peak year – is a testament to Cornell's songcraft.
Spiderbait – Buy Me a Pony (1996)
Spiderbait enjoyed a brief moment of recognition in the US when "Calypso" was featured in the great teen comedy 10 Things I Hate About You, though fans of the spiky Aussie pop-punk band probably would've been more familiar with "Buy Me a Pony." It's amazing to think of how many hooks Spiderbait could cram into songs that weren't even two minutes long.
Saint Etienne – Only Love Can Break Your Heart (1990)
The very idea of a dance rendition of a Neil Young ballad sounds like it shouldn't work. But Saint Etienne pull off their cover of "Only Love Can Break Your Heart" by staying true to the original's emotional tenor – a melancholy, homespun charm that's better suited for dancing on your own in your bedroom than in the club.
Stereolab – French Disko (1993)
Even with stiff competition from the likes of Björk and Radiohead, Stereolab just might've been the most avant-garde major artists of the 90s, drawing on everything from French pop to German rock to Brazilian jazz. "French Disko" is among their purest pop numbers, marrying the machinelike precision of Krautrock with the sweetness of yé-yé.
Stone Temple Pilots – Interstate Love Song (1994)
Even in their heyday, Stone Temple Pilots were seldom (if ever) afforded the respect that greeted the likes of Nirvana and Pearl Jam: Rolling Stone named them "Worst New Band" in 1994, while Stephen Malkmus backhandedly referred to them as "elegant bachelors" on Pavement's "Range Life." But STP were always better songwriters than their detractors made them out to be, with "Interstate Love Song" – arguably their finest single – offering distorted guitar riffs and a surprisingly tender meditation on lying to the one you love.
Sublime – What I Got (1996)
The chart success of Sublime's "What I Got" (and its parent album) was without a doubt bittersweet for the band and its fans, as frontman Bradley Nowell died of a heroin overdose just months before the single was released. But it would be reductive to tie that success to Nowell's passing, as the tune's loping guitar melody and warm synthesizers would've almost certainly made "What I Got" a hit – think of it as a Grateful Dead mantra for skate-punks and frat boys.
The Sundays – Here's Where the Story Ends (1990)
Though the Smiths' jangly indie-pop was a tremendous influence on countless Brit-pop bands, relatively few of them also sought to emulate their signature melancholy – and the group that did it best wasn't even a Brit-pop band at all. From its cleanly-strummed guitar to its very title, the Sundays' "Here's Where the Story Ends" would blend right in on a "Sounds Like the Smiths" playlist. Still, Harriet Wheeler's angelic voice is her own, suggesting an innocence that Morrissey never could've conveyed.
The Sundays - Here's Where The Story Ends (Official Video)
Suzanne Vega – Blood Makes Noise (1992)
Suzanne Vega's fourth album, 99.9F°, was a jarring departure for the folk-inspired songwriter, incorporating electronic beats on several tracks. An early standout was the mechanical-yet-slippery "Blood Makes Noise," which sounds more like Nine Inch Nails than anything Vega had recorded previously. Though some longtime followers were turned off by the new direction, the song did score Vega a lot of new fans, topping Billboard's Alternative Airplay chart.
Temple of the Dog – Hunger Strike (1991)
When Mother Love Bone frontman Andrew Wood passed away in 1990, his former roommate Chris Cornell teamed up with two of Wood's bandmates – guitarist Stone Gossard and bassist Jeff Ament – to pay tribute to their fallen comrade. Though its members would go on to scale greater heights in Soundgarden and Pearl Jam, Temple of the Dog was a formidable act in its own right, as proven by the chart success of the supergroup's eponymous album and its lead single, "Hunger Strike." It's one of grunge's earliest works, and one of its most essential.
That Dog – Minneapolis (1997)
You could say that That Dog had talent in their blood: Singer, songwriter, and guitarist Anna Waronker is the daughter of producer-turned-executive Lenny Waronker, while legendary jazz bassist Charlie Haden was the father of two of her bandmates. Their pedigree no doubt opened doors, but it was Waronker's songcraft that enabled so many people to form a connection with the band. In the case of "Minneapolis," it's the details, like the Low concert at Jabberjaw and the embarrassment Waronker feels when she tells her friends she wants to leave, that pull you into the story.
Toadies – Possum Kingdom (1994)
For about four minutes, "Possum Kingdom" sounds like fairly-average post-grunge – and then Toadies frontman Vaden Todd Lewis starts asking "Do you wanna die?" That casts the song in a much creepier light, and with good reason: Lewis wrote "Possum Kingdom" as the second part of a story he began in "I Burn," about cult members engaging in self-immolation. Not that that kept it from becoming a hit.
Tori Amos – Cornflake Girl (1994)
Isn't it a wild coincidence that, nine years before she sang "Never was a cornflake girl," Tori Amos appeared in an advertisement for Kellogg's? Of course, "Cornflake Girl" wasn't really about breakfast cereal, but about how people you consider to be friends can betray your trust. The song's incorporation of electric guitar helped win over the alt-rock crowd, turning it into one of Amos' biggest hits.
The Tragically Hip – Little Bones (1991)
If you're American, it can be difficult to comprehend just how revered The Tragically Hip were in Canada – how their music spoke to their fellow countrymen not just in a national sense, touching on their native land's culture and history, but in a personal sense, too, glowing with sincerity and empathy. "Little Bones" is among the Tragically Hip's best songs and a fair starting point for newcomers (and Americans).
Tricky – Overcome (1995)
Before Maxinquaye, Tricky was a founding member of Massive Attack, appearing on Blue Lines and Protection. When he went solo shortly thereafter, Tricky took the latter album's "Karmacoma" and reworked it into something bleaker and more brooding. Featuring Martina Topley-Bird's fluttering vocals over a beat that sounds like it's taking on water, "Overcome" set the stage for Maxinquaye as a trip-hop masterwork.
Tricky - 'Overcome' (Official Video)
Underworld – Born Slippy .NUXX (1995)
After a pair of middling synth-pop records in the late 80s, Underworld rebooted themselves as a house and techno act in the mid-90s. They hit the peak of their powers with "Born Slippy .NUXX," a delirious, gleaming rave-up that throttles along whether you're listening to the single edit or the nearly 12-minute full-length version.
The Veldt – Soul in a Jar (1994)
In titling their debut album Afrodisiac – and putting a color-inverted image of a Black woman on its cover – it was clear what kind of music the Veldt were making: shimmering shoegaze with soulful vocals. It's a shame that labels never figured out how to market them, because as tracks like "Soul in a Jar" demonstrate, the Veldt could have (and should have) been mainstays on alternative radio.
Veruca Salt – Volcano Girls (1997)
As explosive as its title suggests, the fizzy grunge-pop blast of "Volcano Girls" became Veruca Salt's second song to crack the Top 10 of Billboard's Modern Rock Tracks chart. Attentive fans would've been able to spot a reference to their previous hit, "Seether," in the bridge – "I told you 'bout the seether before / You know, the one that's neither or nor / Well, here's another clue if you please / The seether's Louise" – itself a clever homage to the Beatles' "Glass Onion."
The Verve – Bitter Sweet Symphony (1997)
Richard Ashcroft's failure to clear the sample that forms the backbone of "Bitter Sweet Symphony" – from an orchestral recording of the Rolling Stones' "The Last Time" – cost him millions of dollars. But all the legal disputes in the world couldn't overshadow the brilliance of the song itself: "Bitter Sweet Symphony" is the Verve's masterpiece, not to mention the last classic single of the Brit-pop era.
The Verve - Bitter Sweet Symphony
​Weezer – Say It Ain't So (1994)
Rivers Cuomo's affinity for hard rock bands like KISS and Scorpions put him firmly at odds with much of the alt-rock crowd in the 90s, which tended to sneer at indulgent guitar heroics. The trick to Weezer's (first) self-titled album was how Cuomo smuggled such displays of technical ability into songs that shared grunge's emotional clarity. Case in point: "Say It Ain't So," which ties up a distraught teenager's thoughts on alcoholism and family with solos that practically beg you to play air guitar along to them.
White Town – Your Woman (1997)
No, that isn't "The Imperial March" that you hear at the beginning of White Town's fluke hit, "Your Woman" – it's actually taken from an old jazz tune. (You can hear the same sample in Dua Lipa's "Love Again.") If anything, "Your Woman" sounds like lo-fi Prince – and yes, the song is as great as that sounds.
Yo La Tengo – Autumn Sweater (1997)
If you were making a mixtape for your high school crush in the 90s, one of the surest ways to tip your hand was to slip this one onto the tracklisting. Regarded by a generation of alternative and indie kids as a makeout classic, Yo La Tengo's "Autumn Sweater" is as warm and fuzzy as the namesake garment, with its fluttering organ and simmering percussion evoking both bashfulness and desire.
Think we missed one of the best alternative songs of the 90s? Let us know in the comments below.