Best Liz Phair Songs: 25 Extraordinary Tracks From The Indie Rock Pioneer
From Girly-Sound to '… Guyville,' the best Liz Phair songs reveal a songwriter who crafts pop songs with candor and sharp narrative detail.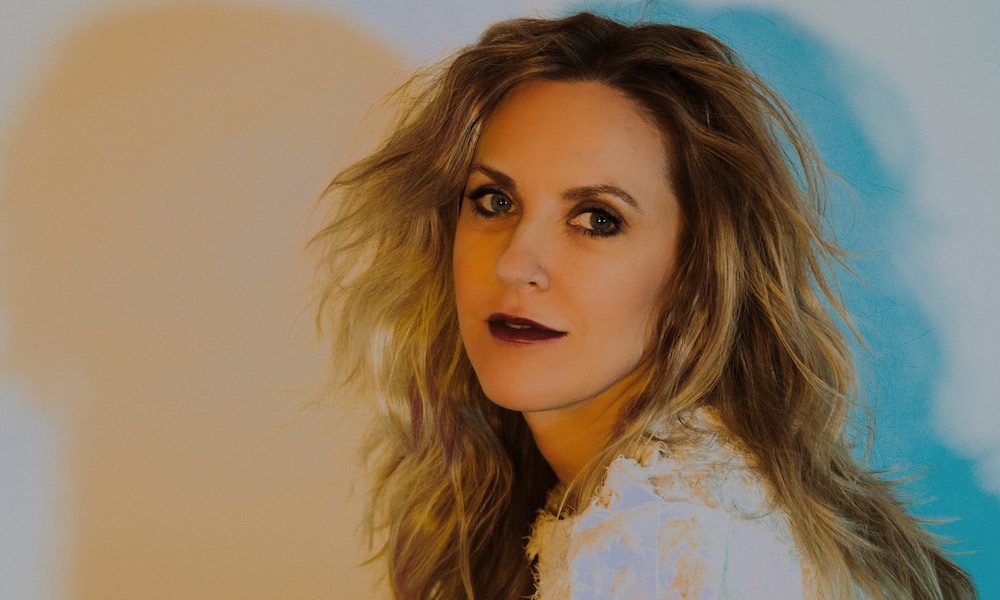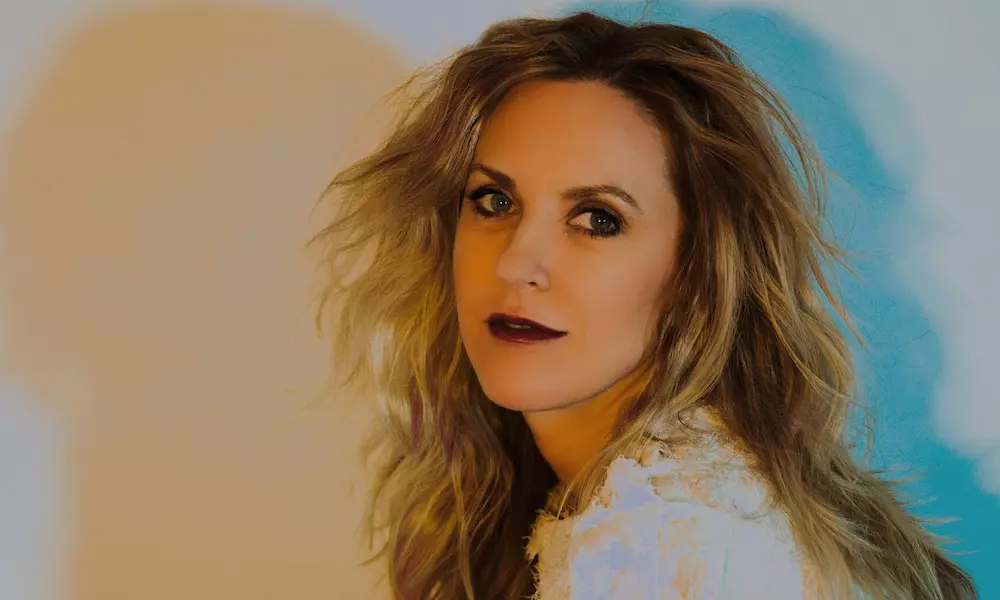 In 1993, Liz Phair broke onto the scene with her revelatory debut album, Exile In Guyville, which both staked her place in the indie rock scene while also giving a giant finger to the rock establishment. Universally adored by critics, the album established Phair as a confident songwriter who could craft individualistic pop songs with lyrical candor and sharp narrative detail.
But before the Rolling Stone covers and countless think pieces, Phair was recording under the moniker Girly-Sound, in her suburban bedroom. Girly-Sound laid the foundation, as many of those four-track demos ended up on Exile In Guyville and other albums down the road. While her debut album is still considered gospel to a whole generation of fans, Phair, born on April 17, 1967, went on to release five more albums, maintaining her subversive streak and remaking pop in her own image. While many of her rarities, soundtrack cuts and two whole EPs' worth of music are not on streaming services, many of the best Liz Phair songs are available and ripe for exploration.
Think we've missed one of your best Liz Phair songs? Let us know in the comments section, below.
Listen to the best Liz Phair songs on Apple Music and Spotify, and scroll down for our 25 best Liz Phair songs.
25: Giving It All To You
As the follow-up to her self-titled 2003 album, Somebody's Miracle marked a (partial) return to form. Liz was back to her old self-deprecating ways, but sonically the album took some detours, from the country twang of "Got My Own Thing" to the Rolling Stones-leaning "Why I Lie." "Giving It All To You" is the record's highlight and sees Phair deliver a soaring, Foo Fighters-sized anthem.
24: Red Light Fever
As Phair's poppier direction divided fans, most could acknowledge that her self-titled album featured some of her strongest vocal performances. With towering hooks and even bigger choruses, Phair rises to the occasion, even as she's calling out indecisive lovers.
23: Firewalker
Hidden among the pop-rock ballads and slick anthems on her self-titled album is "Firewalker." With its long, extended instrumental intro of distorted guitars and crashing drums, it almost feels specially reserved for Phair's loyal fanbase – which makes sense, considering the song had been gestating since 1999.
22: Good Side
In 2019, Liz Phair dropped a new single, her first proper new release in almost a decade since 2010's Funstyle. "There's so many ways to f__k up a life/ I try to be original," she sings with her customary self-effacing wit. Reuniting with producer Brad Wood, who was behind her string of classics – Exile In Guyville, Whip-Smart, and Whitechocolatespaceegg – "Good Side" offered a tantalizing preview of Phair's long-awaited seventh album.
21: Chopsticks
Picking up where Exile In Guyville left off, Whip-Smart is just as brazen, albeit a little more polished. But you wouldn't know that from the album opener, a cynical meet-cute that's just Phair and a plinking piano, in which she recalls a one-night stand to the tune of "Chopsticks." The track then unfurls into a distorted knot of feedback as the memory gets fuzzier and fuzzier.
20: Uncle Alvarez
On both Exile In Guyville and Whip-Smart, Phair emptied her coffers of ex-lovers and emotional baggage. Taking a leap into adulthood on Whitechocolatespaceegg, she also tried taking herself out of the narrative and tried on a few characters, creating vivid vignettes like "Uncle Alvarez."
19: Jealousy
Sometimes Phair's vivid imagination and astute eye for detail can derail her relationship as she sees flashes of "hips and thighs" in a drawer of old photos. "I can't believe you had a life before me/I can't believe they let you run around free," she seethes, succumbing to the green-eyed monster. With its snarling guitars and propulsive drums, "Jealousy" found Phair graduating from her old garage-rock days.
18: What Makes You Happy
Four years after Whip-Smart, Phair embraced family life and headed in a sunnier direction on Whitechocolatespaceegg. She may not have been stuck in Guyville anymore, but she also had her doubts, as this pep talk with her mother reveals: "I swear this one is gonna last/And all those other bastards were only practice." While "What Makes You Happy" begins with her old conversational tone, it breaks into a full pop anthem, setting the stage for Phair's self-titled album.
17: Perfect World
Another lo-fi gem from Whitechocolatespaceegg, "Perfect World" sees Phair striving to be someone else, someone "cool, tall, vulnerable, and luscious." Like much of the album, it all sounds very insular as she quietly strums along, plotting out what a fantasy of "having it all" would entail.
16: Don't Holdyrbreath
This fan favorite first appeared on Phair's Girly-Sound demo tapes but didn't see a proper release until it appeared as "Don't Hold Your Breath (If I Ever Pay You Back)" on a limited 2CD edition of Phair's 2010 album, Funstyle, and later as part of the career-spanning Girly-Sound To Guyville boxset. It's lo-fi, haunting, and profound – everything that encapsulates the best Liz Phair songs.
15: Go West
There's no shortage of break-up songs in popular music, but not many that detail the fallout that follows. On "Go West," Phair is begrudgingly moving forward after "closing my eyes and my bank account." It's musically spare, but borrows Pixies' rumbling guitar riffs to great effect.
14: Extraordinary
Even amid the Matrix-provided pop production of her self-titled album, Phair retains her feminist streak, asking if she can still be idolized if she's an "average everyday sane psycho" who takes out the trash over fuzzed-out guitars. With another singalong chorus and giant hooks, Phair's confidence is infectious.
13: S__tloads Of Money
When "selling out" and "authenticity" were still terms that could make or break you in the indie world, Phair was already ahead of the curve with her mantra "It's nice to be liked/But it's better by far to get paid." "S__tloads Of Money" originated from her Girly-Sound days, then later appeared on Whitechocolatespaceegg, with the same chorus but new verses. With her tongue firmly in her cheek, Phair makes no bones about her ambitions and calls out her peers for not being honest enough to make the same confession.
12: Stratford-On-Guy
By the time you reach the penultimate track on Exile In Guyville, Phair has spent the majority of the album taking aim at the snobbish alt.rock scene that grew out of Chicago's Wicker Park neighborhood, while simultaneously trying to earn her place in it. Only when she's 30,000 feet in the air does Phair realize how small her ambitions are, though her "circumstance is movie-size."
11: Nashville
Don't let the title fool you; there's no twangy guitar on this Whip-Smart cut, it's Phair going full shoegaze in a melancholic love song. It's not the first rush of love, nor its cruel decay, but the familiar interim as Phair insists she won't "decorate my love" over and over until the song fades away.
10: Girls! Girls! Girls!
Phair spends the majority of Exile In Guyville lambasting the sexual politics of a generation, yet halfway through the album, she flips positions, taking the "if you can't beat 'em, join 'em" route and admitting to working the system when she needs to: "Because I take full advantage of every man I meet," she sings, adding, "I get away almost every day/With what the girls call, the girls call/What the girls call, the girls call murder," she sings over the manic strumming of her guitar.
9: May Queen
Another unsung cut from Whip-Smart, "May Queen" sees Phair showing off her melodic range as she works her way up the solfège scale. Much of Phair's DIY background informed her guitar playing and signature vocals, but it also helped her develop her own idiosyncratic style of phrasing, as heard Whip-Smart's closing kiss-off.
8: Why Can't I?
No matter where you stand on the Liz Phair discography divide, "Why Can't I?" is an undeniable earworm that introduced the formidable singer-songwriter to an entirely new generation of fans. The lead single from her 2003 self-titled album, "Why Can't I?" perfectly captures the first rush of love, backed by ethereal guitar reverb. The pop-rock ballad remains her highest-charting single to date and proved that Phair could play the pop game, too.
Liz Phair - Why Can't I? (Official Video)
7: Flower
Whenever Exile In Guyville is reduced to shorthand, "Flower," and its infamous "blowjob queen" declaration, is what's most often invoked. If the album was, in fact, a retort to The Rolling Stones' Exile On Main St, Phair proved she could be as equally lascivious as Jagger and co. Even in the 90s indie rock scene, sexual desires were mostly metaphorical expressions, so when Phair sang "I'll f__k you and your minions, too," it was like an audio assault on pop culture.
6: Supernova
Phair brought her brand of sexual candor to the charts when she got her first taste of mainstream success with "Supernova," from her sophomore record, Whip-Smart. The anthemic, indie-rock single dominated alt.rock radio and signaled her new hooky, pop-rock direction. Throughout all the Liz Phair songs, she would never run out of hilarious descriptors for her lovers' "talents."
5: Polyester Bride
Even as her sound evolved, Liz Phair retained the same conversational quality to her voice and lyricism that makes "Polyester Bride" one of the standouts on Whitechocolatespaceegg. Exiled in adulthood, she confronts her younger self and asks if she made the right choices.
4: 6'1"
Phair may be diminutive in stature, but not in bravado, as she stares down her target on Exile In Guyville's caustic opener. One of the more raucous moments on her debut album, its distorted guitars are outmatched only by her disgust. While this brave persona breaks down over the course of the record, "6'1"" never loses its punch.
3: Never Said
The lady doth protest too much, as a multitude of Lizzes deny their part in a gossip ring. Though spare in its lyricism, "Never Said" sounds tailor-made for college radio, with its angsty grunge guitars and multitrack harmonies. As the lone radio single from Exile In Guyville, "Never Said" served as Phair's introduction to the world.
2: F__k And Run
No one has ever accused Liz Phair of not vocalizing her needs. On the blunt anthem "F__k And Run" she laments the demise of "all that stupid old s__t/Like letters and sodas" of courtship, as she lets her "cool girl" façade slip. If you happened to hear a chorus of teenaged girls singing expletives at the top of their lungs in 1993 like they were singing an Air Supply anthem, you know who to blame.
1: Divorce Song
Another Girly-Sound demo that made it onto her debut album, "Divorce Song" has the same sprightly sound that all great road-trip songs possess, but with tragic results. As anyone who's endured romantic squabbles in the car can attest, sometimes the most casual insults can also be the most cutting. When she sings, "But when you said that I wasn't worth talking to/I had to take your word on that," it feels like a punch to the gut.
Divorce Song (2018 Remaster)