How To Write A Catchy Song: Anatomy Of An Earworm
A catchy hook, an infectious chant: an earworm is a simple thing. Writing one, however, is not. Here's why earworms are so effective – and hard to create.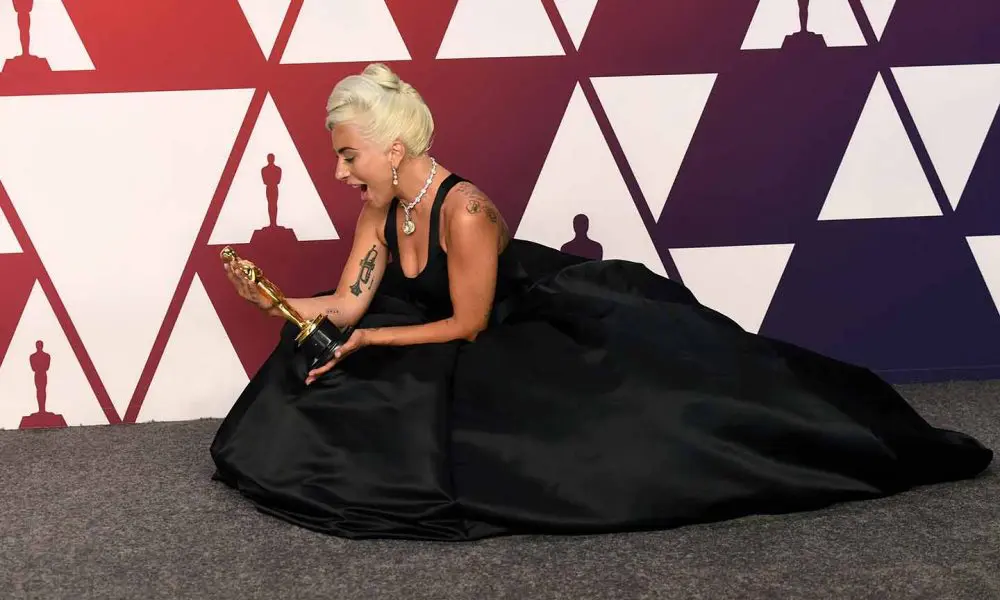 You could spend hours dissecting what turns a song into the perfect earworm. But we can cut the whole thing short by noting what happens when we say two simple words: "Bad Romance." We know what just came into your head: "Ga-ga-oh la"… There it is, and now you're stuck with that for at least the next couple hours.
It's not necessarily the deepest hit Lady Gaga ever wrote, and maybe not even the catchiest ("Born This Way" arguably beats it on both counts). But something about "Bad Romance" is forever lodged in your brain. In this case, an earworm is something more than a catchy tune, more than a song you just want to hear again: it's a song you absolutely can't get rid of.
How do you write an earworm?
If we could pinpoint exactly how to write an earworm, a lot of pop songwriters would be out of work. But a 2016 study by the American Psychological Association attempted to do just that, figuring out what triggers "involuntary musical imagery" – a fancy term for "earworm" – and also tallying which songs were most often named as examples. Some of it was just common sense.
Chart hits are more likely to be earworms than deep cuts. Ditto faster songs over slower ones. If you hear the song on the radio all the time, it's probably earworm-bound. But here comes the insidious part: The actual order of notes does a job on your subconscious, and songs with a "common global melodic contour" – that is, songs whose melodies unfold in a way that matches your subconscious expectations – are the wormiest ones.
The study used a piece of melody analysis software to determine that earworm songs had notes with longer durations and smaller pitch intervals. This made them easier to sing, and thus easier to recall. An earworm doesn't even need to be the song's actual hook: "Bad Romance," for instance, already has two or three hooks in it. The melodic hook in the chorus (which could just as easily have come from an old Supremes record) and the verse hook ("Love, love, love, I want your love"), plus the surprise of a near-rap ("Walk, walk, passion baby") bridge toward the end. Any one of those would be enough to make the song a hit.
And though the "oh-la-la" chant is the actual earworm, it's not even in the majority of the song. It sets up each of the three verses, then Gaga brings it back unaccompanied at the very end of the song – but only after she's done a few repeats of the chorus. You could remove the chant altogether and the song would still work. It's a trademark to Gaga's ingenuity that she throws so many lures into a song that still flows smoothly. And since "Bad Romance" is essentially a seduction song, it's only fitting that it seduces your ears in so many ways.
Katy Perry - California Gurls (Official Music Video) ft. Snoop Dogg
Based on interviews with roughly 3,000 people, the study compiled a list of the nine earwormiest songs. Top of the list was, you guessed it, "Bad Romance," but Gaga ruled as the queen of the earworm, also placing "Alejandro" and "Poker Face" in the list. Also ranking high on the list were Katy Perry's "California Gurls" and Kylie Minogue's oh-so-aptly named "Can't Get You Out Of My Head."
Both of those songs also employ chants a bit more conspicuously than Gaga's does, and these seem to fit the study's criteria: they're fast and snappy, the notes are close together, they're ridiculously singable, and there's probably something in your subconscious to match. It's worth noting, however, that both Perry and Minogue are gifted vocalists, and each of those songs includes a part that a casual singer is going to trip over. In the case of Perry's song, try hitting the notes on "Nothing comes close to the golden curls" and we'll talk.
Queen – Bohemian Rhapsody (Official Video Remastered)
Hold on a minute, though: Also in their top nine is Queen's "Bohemian Rhapsody" a tune with nothing predictable or easily singable about it. It's familiar by now, but the song knocked most listeners sideways when it was released. Likewise, Yes' "Owner Of A Lonely Heart" was deemed to be an earworm, while Steve Miller Band's more conventional "Rock'n Me" is not; but what initially made the Yes song a hit was its off-the-wallness. The melody itself may have familiar elements, but everything else about that record was unpredictable – all those harmonies, the infusion of funk, and those samples out of nowhere. Maybe they were just talking about those creepy worms in the Yes video.
YES - Owner of a Lonely Heart (Official Music Video)
"Give me more of that"
There is something to this, though: earworm songs usually have a simple part that heads right for your nerve centers; your conscious mind may be saying, "This is really simple," just as your subconscious is saying, "Give me more of that." That's precisely what people loved and hated about disco, since the biggest disco hits made an art out of that simple repeated part. In Rose Royce's "Car Wash" (written, lest we forget, by Motown's psychedelic soul genius, Norman Whitfield), the "Car wash, yeah!" refrain gets embedded in your head from the first listen – the better to shout along with it on the dancefloor.
"Funkytown," by Lipps Inc also gives you plenty to sing along to, but the real earworm is that simple keyboard line. In this case, the earworm factor also had something to do with the culture of the times: it sounded like something you'd hear in a video game, so your subconscious would immediately recognize it. The same trick was employed in Men Without Hats' "Safety Dance," not to mention numerous Kraftwerk tunes. And, of course, the Village People's "YMCA" made an earworm out of those four initials, one of the easiest-to-sing choruses in pop history – and one of the most subversive as well. The song was so catchy that a generation of suburban disco dancers never thought too much about what was going on at that gym.
Men Without Hats - The Safety Dance
"Classic pop hooks"
A classic pop hook can be an earworm as well, and ABBA songwriters Björn Ulvaeus and Benny Andersson were masters of both. The group's first international hit, "Ring," placed Top 3 in the 1973 Eurovision song contest – which was Earworm Central at that time. Unlike many of ABBA's later hits, "Ring" leans pretty heavily on one five-note keyboard riff, which opens the song and underlines all the verses.
But there's a short bridge into the choruses where the group's two female singers, Agnetha Fältskog and Anni-Frid Lyngstad, are briefly accompanied only by pounding drums, and that bit of aggression is what really grabs you (then the keyboard lick re-enters for the chorus). ABBA were pretty big on contrasts overall; sometimes they even set up a chorus by putting the verses in a different musical style altogether. On "SOS," the verses are cabaret-style – the song's a torch ballad until the chorus kicks in as full-throttle synthesizer pop, and it only intensifies the sense of yearning that was in the verses.
ABBA - SOS (Official Music Video)
For these pop-trained ears, Elvis Costello's, "Watching The Detectives" was also an earworm. The "shoot, shoot" chorus stuck with us from get-go. Costello was always fiendishly smart about writing hooks. In one memorable case, he told you just when it was coming. On the Imperial Bedroom track "Tears Before Bedtime," the last line before the first chorus is "That's the problem, and here's the hook" – referring to the tense situation between the two characters in the song. But the song's actual chorus hook comes just afterward, and it's one that benefits from the element of surprise.
Costello sings the verses of "Tears Before Bedtime" in his familiar clipped voice, but he sings the chorus in two overdubbed voices, both of them uncharacteristic. One is a near-whisper, the other a strange falsetto. It's just strange enough to throw you off, but he also throws in an attractive bit of melody, once again resolving the tension in the verses with the line, "How wrong can I be before I am right?" So Costello's hooked you three times: once with a clever bit of wordplay, then with the exotic sound of the vocals, and finally with one of his then-trademark, relationship-on-the-rocks lyric lines.
Elvis Costello - Watching The Detectives
Birth of the earworm
So, 70s disco and pop had plenty of earworm material. But it was during the 80s and afterward that pop hooks became supercharged and the age of the earworm truly began. You could well attribute this to the rise of sampling. Now producers could isolate that one unforgettable moment in any song and loop it through another song without anyone even having to sing or play it in real-time.
Did you think it was easy for the guys in Iron Butterfly to play the "In-A-Gadda-Da-Vida" riff for 18 minutes? As a result, hit songs began to include more of those moments you couldn't shake. In songs like Costello's and ABBA's, the hook becomes indelible because of how well it relates to everything else in the song. But modern-day earworms become a thing of their own – something you remember even if the rest of the tune slips your mind.
Gonna Make You Sweat (Everybody Dance Now) (Official HD Video)
One groundbreaker would be the C+C Music Factory's "Gonna Make You Sweat (Everybody Dance Now)." You may not remember a single thing about the rest of the song, but that one vocal sample (sung by one of The Weather Girls, of "It's Raining Men" infamy) is with you forever. Ditto Blur's "Song 2," probably the only hit song in the past 25 years to run a concise two minutes and two seconds. "Song 2" isn't quite a one-trick pony, though. After all, the actual tune isn't bad, and the guitar sounds are great, but those aren't the first thing you remember. We knew plenty of people at the time who didn't even bother to learn the title, and just called it "The Woo-Hoo Song."
The hip-hop era also seemed to bring more songs whose earworms were instrumental, triggered by the constant repeat of a sample. Tone-Loc's "Wild Thing" would be the prime example, a song so primitive that it makes the old Troggs hit of the same name sound sophisticated. The earworm here is a guitar riff, but not even the whole riff, just a few notes sliced out of "Janie's Crying" by Van Halen. So, there's your subconscious resonance. After all, you already loved the Van Halen song. And any Eddie Van Halen lick probably made you think of cheap thrills, which are precisely what Tone-Loc was rapping about.
Not that the presence of an insistent earworm makes for a lesser song. Sometimes the earworm is more of a lure, something to draw you in so you can get wrapped up in the artist's worldview. A case in point would be KT Tunstall's "Black Horse And The Cherry Tree." Come to think of it, you could probably call this one "The Other Woo-Hoo Song." That two-syllable vocal sample, which repeats the entire length of the song, is the first thing you notice, since it starts before she gets to any of the lyrics.
But a funny thing happens as the song goes along. You get more wrapped up in Tunstall's stream-of-consciousness poetry, so the sample fades into the background, becoming more of a rhythm. And when the song hits its chorus – the "No, you're not the one for me" – the sample becomes a melodic counterpoint; it sounds like she purposely wrote a tune that would be enhanced by the repetition of the sample. In other words, it's all about that particular combination of "woo-hoo" and "no no."
KT Tunstall - Black Horse And The Cherry Tree (Official Video)
Modern earworms
But the classic example of a modern earworm is a ubiquitous musical figure that's been dubbed the "Millennial Whoop." Patrick Metzger, a musician and blogger, coined the term in a much-shared post from 2016. He was talking about a specific musical trick – the alternation of the fifth and third notes in a major scale, usually with some variation of "whoa-ho" sung over it. He named "California Gurls" as Ground Zero, but spotting the Whoop became something of a parlor game: There it is in Imagine Dragons' "Monster," One Direction's "Heart Attack," Justin Bieber's "Baby" and the Kings Of Leon's "Use Somebody."
It's even there in a few pre-millennial hits, really standing out in The Time's Prince-written hit "Jungle Love." (Prince, of course, was enough ahead of his time to invent the Millennial Whoop in 1984.) Metzger made his post a few months after the APA study and he didn't use the word earworm, but the Whoop satisfies all the requirements: Notes close together? Check. Subconsciously familiar? Of course, since it's in so many songs. Demands that you sing it? You probably are right now.
The good news is that once we become aware of a musical trend it gets frozen in time, so the Millennial Whoop is probably destined to become a signal for a specific era in music history, much like Syndrums, or that disco "ooh-ooh" chant. Since a Vermont alternative band called The Pilgrims already got their 15 minutes of Wikipedia fame by releasing a song called "The Millennial Whoop," that time may have already come.
And you can still have a whoop-free song that's full of earworms. Sometimes it seems like a certain school of modern songwriting is all about getting in as many earworms as possible. Jack Antonoff, the mastermind behind Fun and Bleachers, has a thriving second career as the guy who puts the earworms into other artists' songs. He's all over Lorde's Melodrama album, and while they share most of the songwriting credits, you can't always isolate which bits were whose.
Whoever wrote the chorus to the album's first single, "Green Light," knew what they were doing. However, the song fakes you out by starting as a piano ballad before building up to that big, glossy "waiting for it" chorus. And since Melodrama is a breakup album, whose (pure) heroine spends equal time being lonely and immersing herself in wild nightlife, the song's soft-to-loud shift gives you the whole disc in a nutshell.
Taylor Swift's recent hit "Look What You Made Me Do" is the latest example of a hit song as a regular earworm farm: two different choruses, one persistent sample (from Right Said Fred), even a melodic hook ("I got smarter, I got harder in the nick of time") that isn't a million miles from the tune in the "Bad Romance" chant. Every part of the song has a different soundscape: voice up-front with keyboard, hip-hop mix with deep bass, and the "bad dreams" part that sounds like it's about to turn into death metal. The whole point of the song is to convey Swift's fevered mindset by throwing everything at you, much like its multi-costume extravaganza of a video.
Taylor Swift - Look What You Made Me Do
The earworm really exemplifies what we ask of a hit song: that it can be something we'll carry around with us for years. It's an art and it's a science, but most of all, as XTC once reminded us, this is pop.