Imagine Dragons
Imagine Dragons are a rock band from Las Vegas led by Dan Reynolds with hit songs like 'Radioactive,' 'Believer,' and 'Thunder'.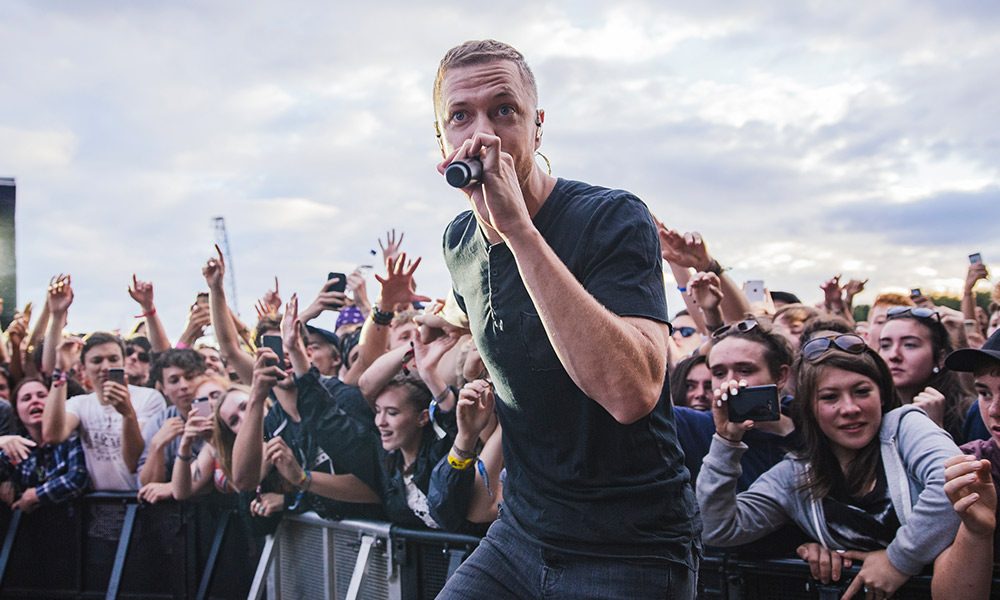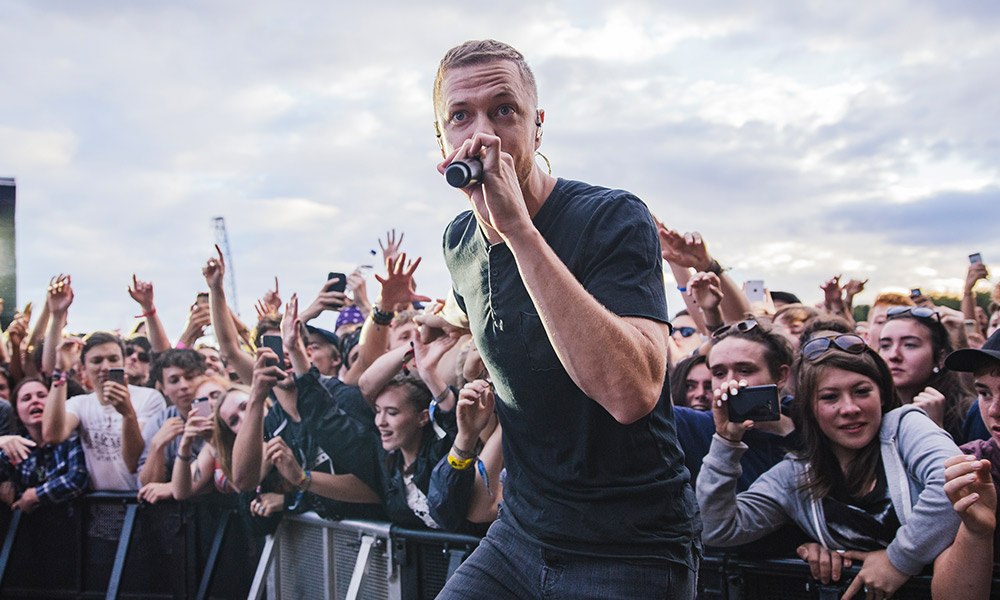 The amazing Imagine Dragons from Las Vegas, Nevada, Utah and Atlanta, Georgia, may only have been in most people's view since 2012 when their debut album Night Visions raced towards the top of the charts in their homeland and the United Kingdom (Platinum status achieved in both) but their rapid road to success hasn't just happened by accident. Hard work and plenty of back-stories exist. But if you're also simply delighted to listen to the here and now there is also the recent Smoke + Mirrors, which did all of the above and more, making them what MTV called "the year's biggest breakout band." That Imagine Dragons are breathing fire is without question – they have stacks of awards for a band so relatively young – and these include a Grammy, an American Music Award for Best Alternative Artist, a handful of Billboard Music Awards and even a World Music Award. Such recognition from peers and the industry stands them in good stead but it's probably not why they do what they do, namely create a thrilling and euphoric brand of rock with indie and alternative overtones that also has mass appeal and maximum melodic catchiness. Not just making records, but also breaking them as they go, the IDs are gathering momentum with real sales and download action accompanying all their singles, an important market for these canny fellows. Let's see where they come from and then we'll know where they may be going…
Let's go back to 2008 when lead singer Dan Reynolds bumped into drummer Andrew Tolman at Brigham Young University in Utah where the locals like to claim them as their own. It was Tolman who enlisted guitarist Wayne "Wing" Sermon who in turn brought in the bass player Ben McKee. For a while back there Tolman's wife Brittany assisted on backup vocals and keys. Their independent EP Imagine Dragons (2009) set the ball rolling and further EPs Hell and Silence and It's Time were of such high quality that they were snapped up by Interscope/KIDinaKORNER. The Tolmans left by mutual consent just before the name took off but it was also pretty seamless since new drummer Daniel Platzman would fit right in.
A stroke of luck came when they depped for Train at the Bite of Las Vegas Festival in 2009 and caused such a positive reaction that they were immediately packing out halls in their own right and the big deal landed in November 2011.
Aware of the trend for diversification Imagine Dragons enlisted Alex da Kid, the English born producer from North London whose track record with Nicky Minaj, Massive Attack, Rihanna, Dr. Dre and Eminem has made him such a got property. His presence at the controls ever since is a crucial part of the sound and another reason why Imagine Dragons can flay a rock crowd and delight a club audience equally. Smart move.
The first fruits were the Continued Silence EP whose six tracks include "Radioactive" a slow burner that would spend over eighteen months on the Billboard Hot 100, receive lavish critical acclaim and win the Grammy for Best Rock Performance, 2014. Based on a template of guitar rock with elements of electro and dubstep this song announced the arrival of a major new talent. If that was good then so was the rest: "It's Time" went Top 20 and created the buzz in Europe.
The logical debut album Night Visions gathers together the EP highlights like the radio smash "Amsterdam" and the re-mastered and re-recorded "Hear Me", another big draw for an ever-curious UK crowd. Many people's favourite is the lengthy, synth and chopped-up rock riffed "Bleeding Out", one of the most inspired productions of recent times. A heady tale of sacrifice and bloodletting this song makes an immediate link between the group and the fans. To get the complete package check out the iTunes, Spotify, Best Buy, Target and North American deluxe edition where further unreleased material and older EP cuts like "Round and Round" offer a rounded picture of their work to that time. The Night Visions experience was enhanced by a celebrated tour of North America and Europe, including a trip to the Isle of Wight for Vevo's Summer Six series.
2013's Live at Independent Records (from Denver, Colorado) is a short, sharp blitz that accompanied the contemporary Record Store Day event and is much sought after.
A more substantial account of Imagine Dragons live prowess is the Night Visions Live performance from Red Rocks Amphitheatre in Denver: again this is available in a variety of formats with insights into their working process with Alexander Grant (da Kid), extended performances and videos.
So we move to the present. Smoke + Mirrors debuted at number one in the US and the UK and the Canadian Albums Chart. Spawning huge hits in "I Bet My Life", "Gold" and the most recent "Shots" the second release had an immediate impact on those who also loved Foster the People and Mumford & Sons, acts the band have cited and praised for bringing interesting alternative sounds back to the mainstream.
Having recorded the first album in Los Angeles, Imagine Dragons retreated to the comfort of their home studios to create Smoke + Mirrors, coming up with something grand enough to fill a stadium and intimate enough to connect on a one to one level. The standout "Gold", which resembles a Spaghetti Western meets Sci-Fi soundtrack, is an obvious earworm but so are the moody "Hopeless Opus", "Trouble" and the lengthy closer "The Fall". Reynolds' lyrics are becoming ever more personal and the band playing gets better and better with every spin.
This is available in Deluxe, International deluxe, Super deluxe and Physical Super Deluxe (the latter including pieces that appear on Sports soundtracks, Transformers: Age of Extinction, Infinity Blade 111 Game and the massive The Hunger Games: Catching Fire).
Covering many bases, in a modern idiom, Imagine Dragons are currently on tour, visiting South America, the Americas, Asia, Oceania and Europe and will be on the road until February 2016. Whew! So no excuses not to catch them by the tail. Here be dragons: Imagine Dragons. Great name, great band.
Covering many bases in a modern idiom, Imagine Dragons have become one of the most heavily streamed acts on the planet, and were super-busy on the road in 2016, visiting the Americas, Asia, Oceania and Europe. They also had music featured in sci-fi comic thriller Passengers and went platinum with the non-album single 'Sucker For Pain', which appears on the soundtrack to Suicide Squad, while 'I Bet My Life' grabbed the BMI Pop Award for Most Performed Song Of 2016. So, no excuses not to catch them by the tail. Here be dragons: Imagine Dragons. Great name, great band.
Max Bell
Format:
UK English